Disclosure: I received tickets to attend a private screening of Star Wars. As always, all opinions are my own.
---
Ok so yesterday, I got to go to an advance, private screening of Star Wars: The Last Jedi. And I finally get to share some details today in this movie review!
It was the perfect lunch date with hubby. As you know, I attended the press junket in LA, but we didn't get to see the film. So when I received the screening invite to attend yesterday, I was ecstatic! Hubby was too. He wore his custom BB-9E shirt that I had made at the press event.
I got to meet up with my new friend, Ashley of Teachable Mommy. She brought her friend Ashley and we had a great time. If you've never been to an advance screening, it is top secret. Nine times out of ten, they take your phones away from you before you enter the theatre.
We kept forgetting we turned our phones in because naturally, as a blogger, your instinct is to capture every single moment with a photo or snap or instastory. Thank goodness I wore my watch that day because we also kept looking at the time, waiting for the movie to start.
I wanted to make sure we had great seats, so we got to the theatre almost an hour early. I loved the energy because everyone was excited to be there.
As soon as the lights went down and the movie started, the clapping and cheers started. I was feeling a little anxious and excited all at the same time.
This is probably one of the hardest reviews to write because there's not much I can say without giving any spoilers. But even when I was thinking of what to write, I just felt a little like…
My husband had to keep asking if we were okay because Ashley and I were literally like this for the entire movie…
And this
Oh and there were several times during the film, we were feeling like…
But the way that Director Rian Johnson wrote the story, there were also several times we went back to
and then
and of course…
Seriously, you just have to go and experience the film for yourself to truly understand where I'm coming from. I definitely experienced just about every emotion there is and I can't wait to watch it again.
Filming The Last Jedi
I loved seeing this behind-the-scenes of where and how The Last Jedi was filmed. Take a look.
Seeing Carrie Fisher was bittersweet. I think it's safe to say that this film will be a favorite in the Star Wars franchise. Here is another clip that shares some behind-the-scenes footage from filming (don't watch if you want to be completely surprised when you watch).
I love the strong message of family in the film.
On the set of Star Wars: The Last Jedi
What are you most looking forward to seeing?
Don't forget to follow #TheLastJediEvent on social media. And be sure to stay connected to all things Star Wars: The Last Jedi below.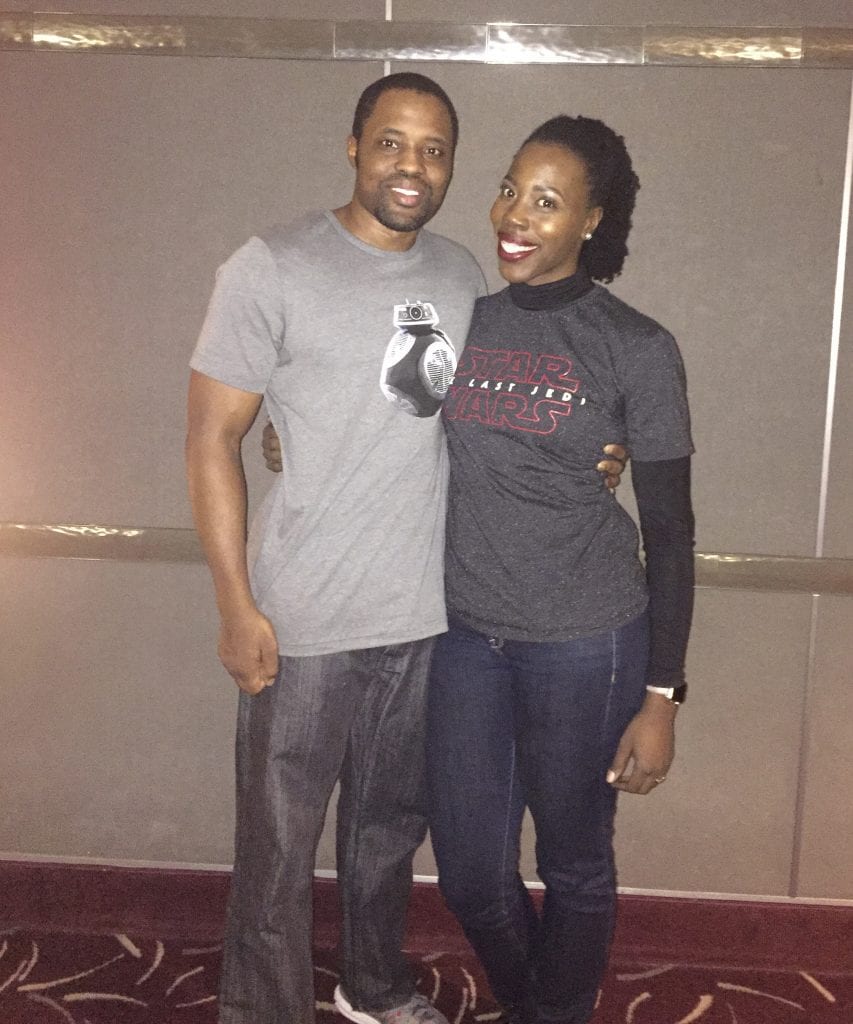 STAR WARS: THE LAST JEDI opens in theatres everywhere THIS Friday, December 15th! Have you purchased your tickets yet? You can grab yours here.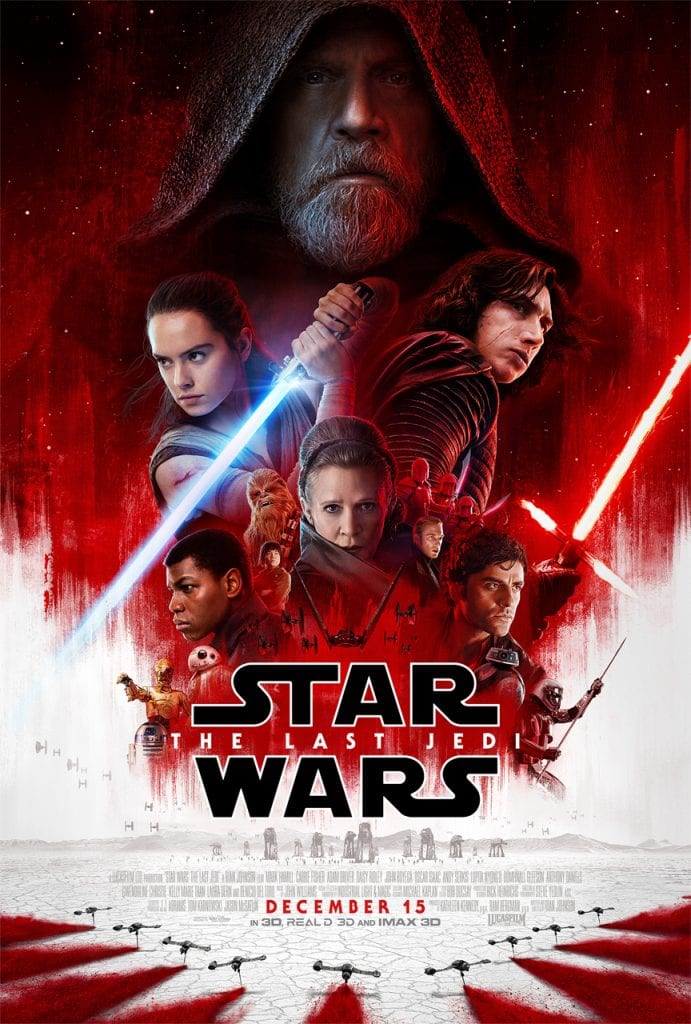 ---
In case you missed these other #TheLastJediEvent posts:
I'M HEADED TO LA 12/2-12/4 FOR ALL THINGS STAR WARS: THE LAST JEDI #THELASTJEDIEVENT
MAGICAL HOLIDAYS AT DISNEYLAND + STAR TOURS: THE ADVENTURE CONTINUES #THELASTJEDIEVENT
BEHIND-THE-SCENES AT THE STAR WARS: THE LAST JEDI PRESS EVENT #THELASTJEDIEVENT
INSIDE STAR WARS: THE LAST JEDI WITH LAURA DERN AKA VICE ADMIRAL HOLDO #THELASTJEDIEVENT
BECOMING CAPTAIN PHASMA: EXCLUSIVE INTERVIEW WITH GWENDOLINE CHRISTIE #THELASTJEDIEVENT