Y'all…We're talking Star Wars: The Last Jedi. Eeeeeekkkkk!!! This was my exact response when I got the email that said: "Disney, Lucasfilm & ABC Invite You to Los Angeles! 12/2-12/4".
Actually, I'm lying. THIS was my reaction…
Followed by…
And finally…
Then I finally got myself together and wrapped my head around what was happening. It has been SO hard keeping this top secret invite under wraps for the past 16 days. But I am soooo excited to share with you all now!
I'll be joining 24 other amazing bloggers for this event as the countdown to Star Wars: The Last Jedi is finally here. The film opens in theaters everywhere on 12/15/17 and I've already heard lots of folks not able to get tickets because they are sold out in our area. So reserve yours today if you haven't already.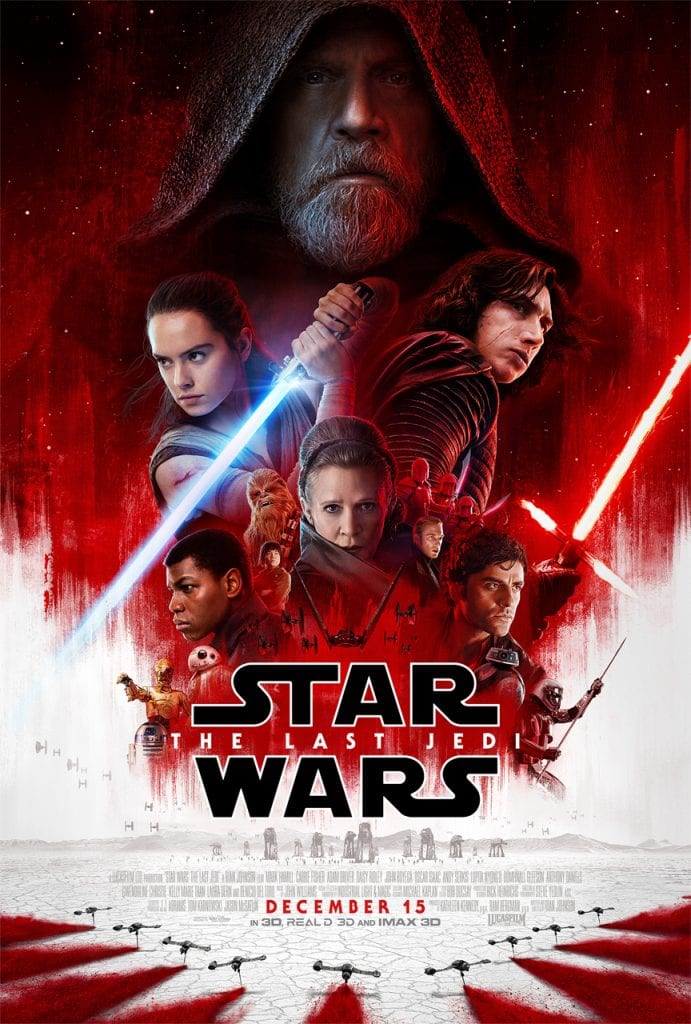 About Star Wars: The Last Jedi
During our trip, we'll be interviewing some of the Star Wars cast members. I've watched this trailer several times and can't wait to finally watch the new film. It will definitely be bittersweet knowing it will be our last time seeing Carrie Fisher on the screen. But I'm sure she is beaming down with excitement for what the world is about to experience.
Check out the trailer for The Last Jedi below:
About #TheLastJediEvent
This event also wouldn't be complete without a visit to Disneyland, which I've never gotten to experience during the holidays. To say I am excited is definitely an understatement. Y'all know how I feel about rollercoasters LOL. This time, we'll get to experience the classic ride "Star Tours – The Adventure Continues" that will include a new adventure inspired by the new film!
On top of that, I will definitely have my camera ready to capture Sleeping Beauty's Winter Castle, "it's a small world" Holiday, Haunted Mansion Holiday and more!
So listen: be sure to follow the event hashtag: #TheLastJediEvent on social media for all of the fun and excitement over the next few days.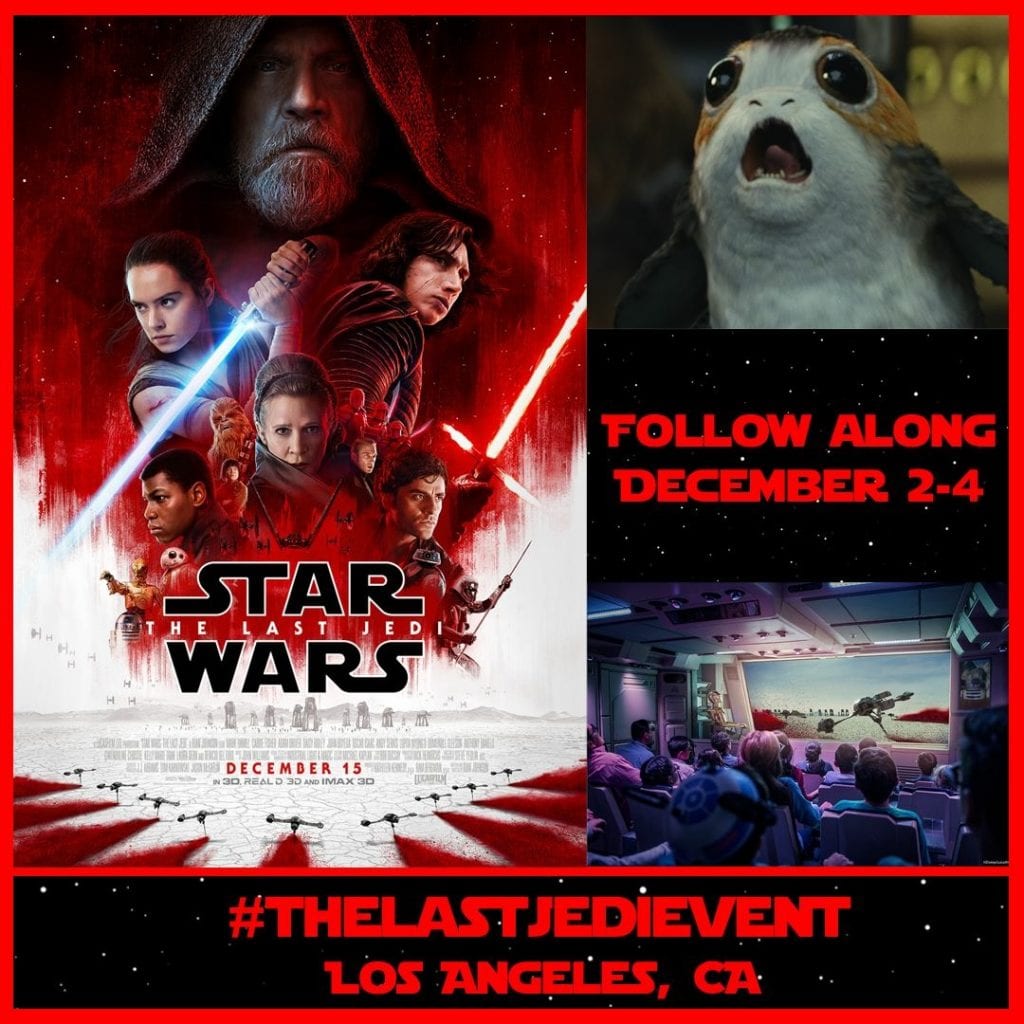 Oh and you know there's always more when it comes to Disney and ABC. As if it couldn't get any better, we will also be screening some of ABC TV's newest upcoming shows (The Crossing and Child Support).
About The Crossing
Refugees from a war-torn country seek asylum in a small American fishing town, only the country these people are from is America – and the war they are fleeing hasn't happened yet. As the government tries to uncover the truth behind this mysterious migration only one thing is certain: The lives of the people here — both the townspeople and these newcomers — will never be the same.  Writers Dan Dworkin & Jay Beattie executive produce with Jason Reed.
About Child Support
The series premiere of "Child Support," a one-hour studio-based series from Golden Globe® and Emmy® Award-Winning Ricky Gervais and Banijay Studios North America, will make its debut on FRIDAY, JANUARY 5 at 8:00 p.m. EDT. Produced by Banijay Studios North America, the primetime series will feature adult contestants and priceless interactions between funnyman Ricky Gervais and a group of 5 kids who say the most unpredictable things. Hosted by Fred Savage, contestants are asked to answer 10 questions correctly to earn the top prize. If they answer incorrectly, the contestants have a chance to be saved by the 5 kids who have been asked the same question by Gervais. Ricky Gervais, David Goldberg, Caroline Baumgard and Jeff Krask are executive producers.
I definitely can't wait to share more details about these shows.
So there is your sneak peek into what will be an exciting whirlwind of three days. Don't forget to follow #TheLastJediEvent on social media. And be sure to stay connected to all things The Last Jedi below.
Like STAR WARS on Facebook – Follow STAR WARS on Twitter – Follow STAR WARS on Instagram –
Follow STAR WARS on YouTube – Visit the official STAR WARS: THE LAST JEDI website
STAR WARS: THE LAST JEDI opens in theatres everywhere on 
December 15th

!
---
 Disclosure: This trip to LA and Disneyland was sponsored by Walt Disney World. As always, the thoughts and opinions are my own.