Disclosure: This trip to LA and Disneyland for #TheLastJediEvent was sponsored by Walt Disney World. As always, the thoughts and opinions are my own. 
---
I finally got to experience the magicalness that takes place at Disney during the holidays. While I was in LA last weekend for Star Wars – The Last Jedi press junket, we got to hang out at Disneyland. I have always wanted to visit Disney during the holidays because of all of the amazing pictures I see. Needless to say, I was thrilled that we got to spend our entire evening closing out Disneyland and California Adventure Park.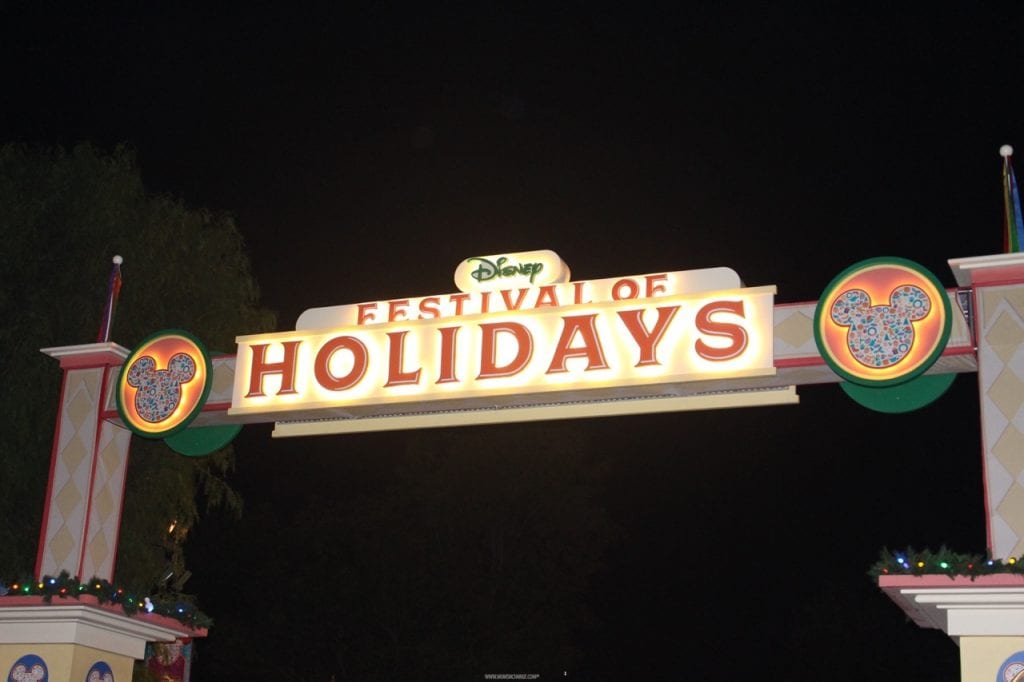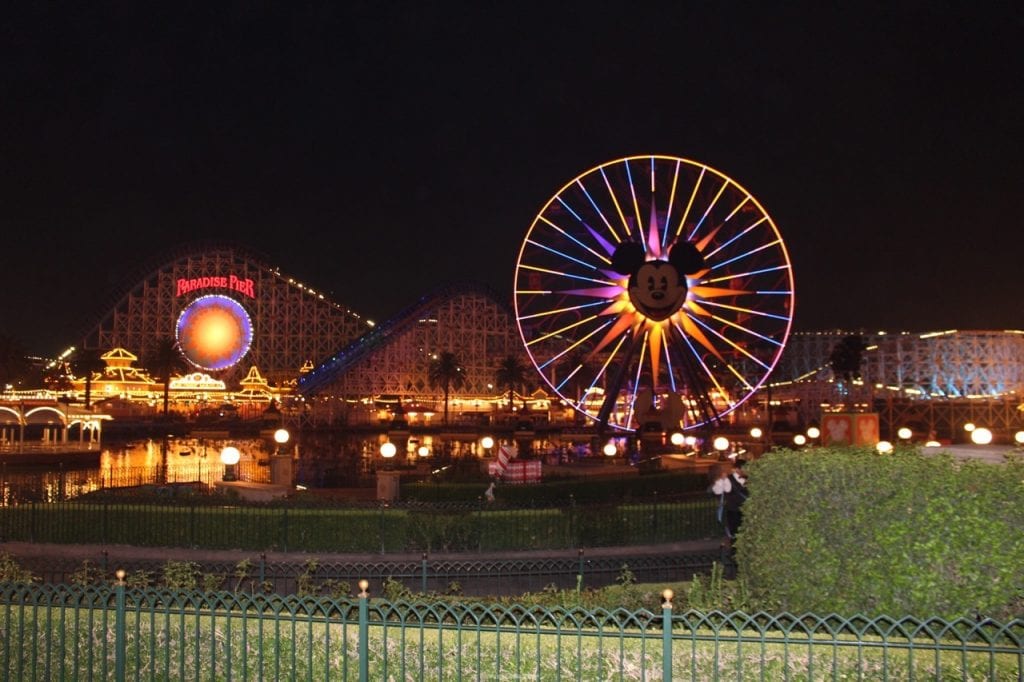 I'm going to share a little of my first time experiencing holidays at Disneyland. If you're in the area, be sure to check it out anytime between now (opened November 10th)  until January 7, 2018. While we didn't get to see everything, this spectacular transforms water, light, story and song into breathtaking holiday magic.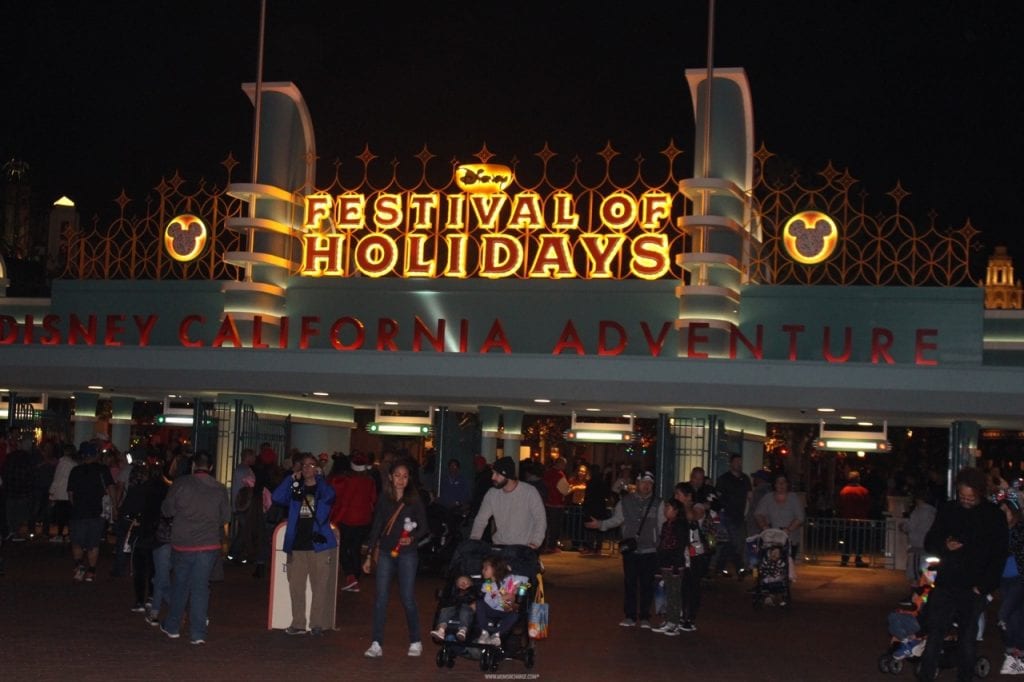 When you visit Disneyland during the holidays, you get to discover a holiday celebration inspired by diverse cultural festivities with food, music, and dance.  You can find out all about the different festivities here.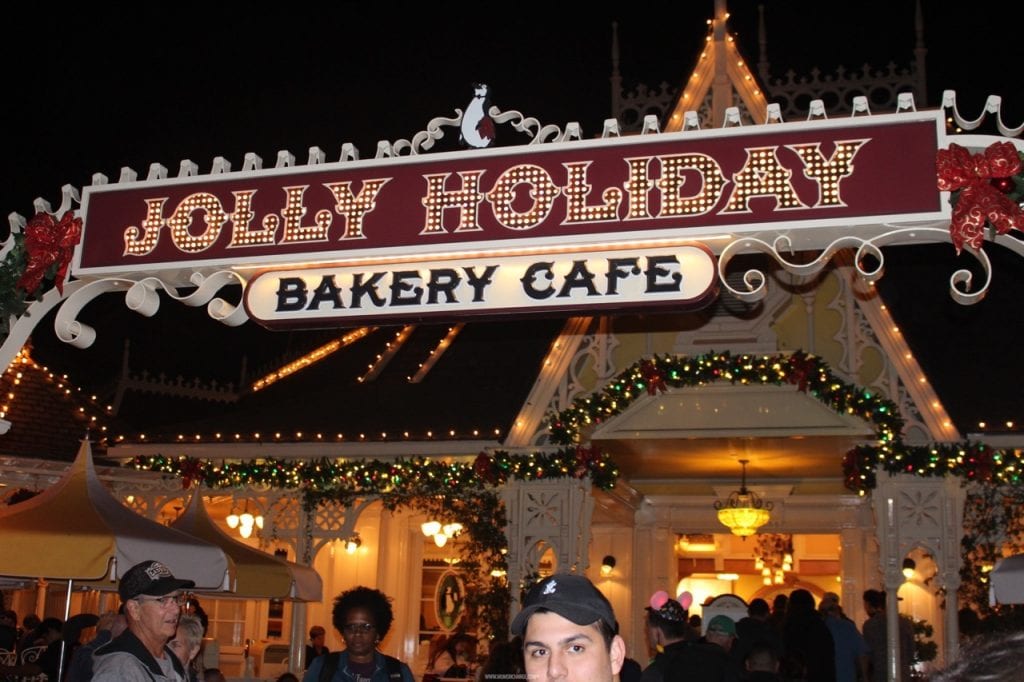 You know a visit to Disney just isn't complete without some time spent at the castle. It's beautiful any time of the year, but it's especially breathtaking during the holidays. So we had to make sure we stopped for a group photo.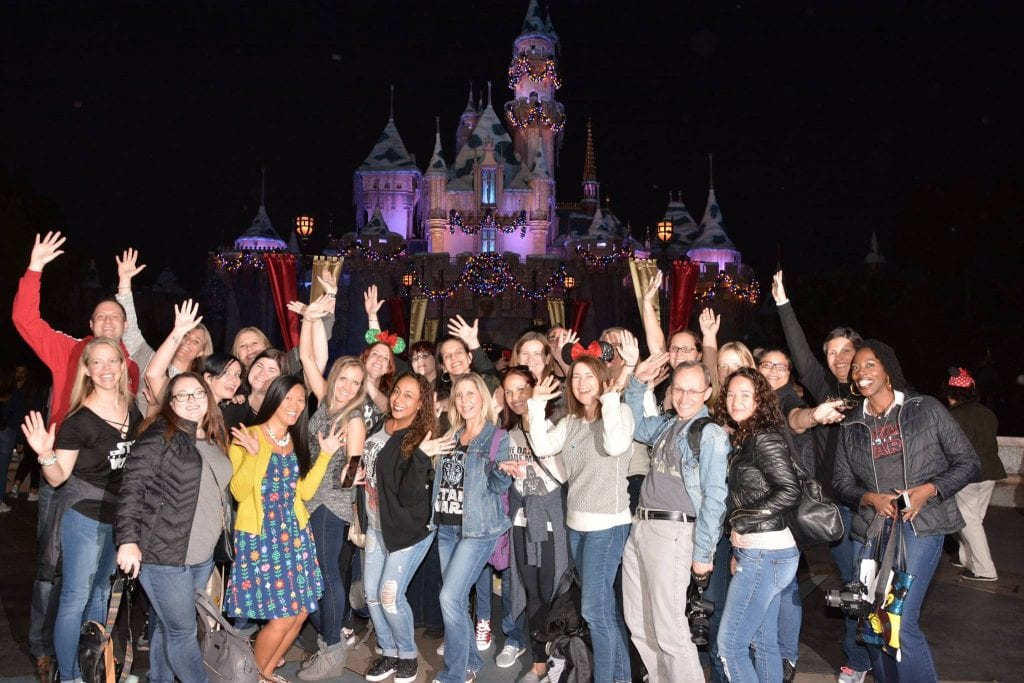 We were hoping to check out Cars Land Radiator Springs Racers, but unfortunately, the ride was out of commission at the time we were there. I'm all about a good thrill ride, and this looked like it offered just that. So I've marked it on my "must do" for the next time I'm in Disneyland. Check out the pics and details here.
We did, however, get to go on Luigi's Joy to the Whirl ride and it was super cute and fun!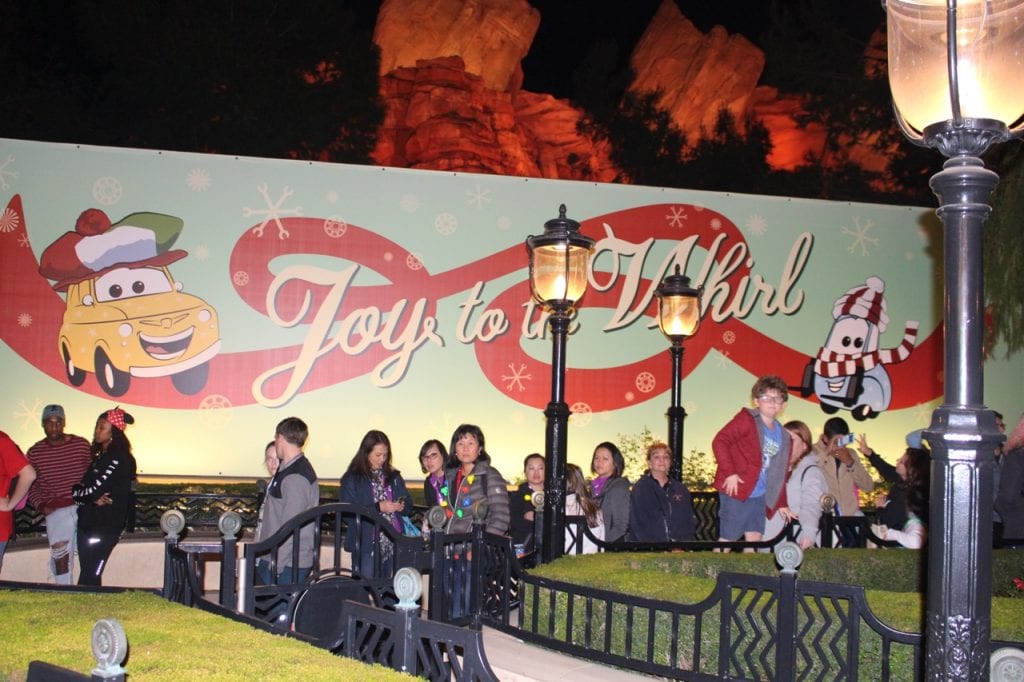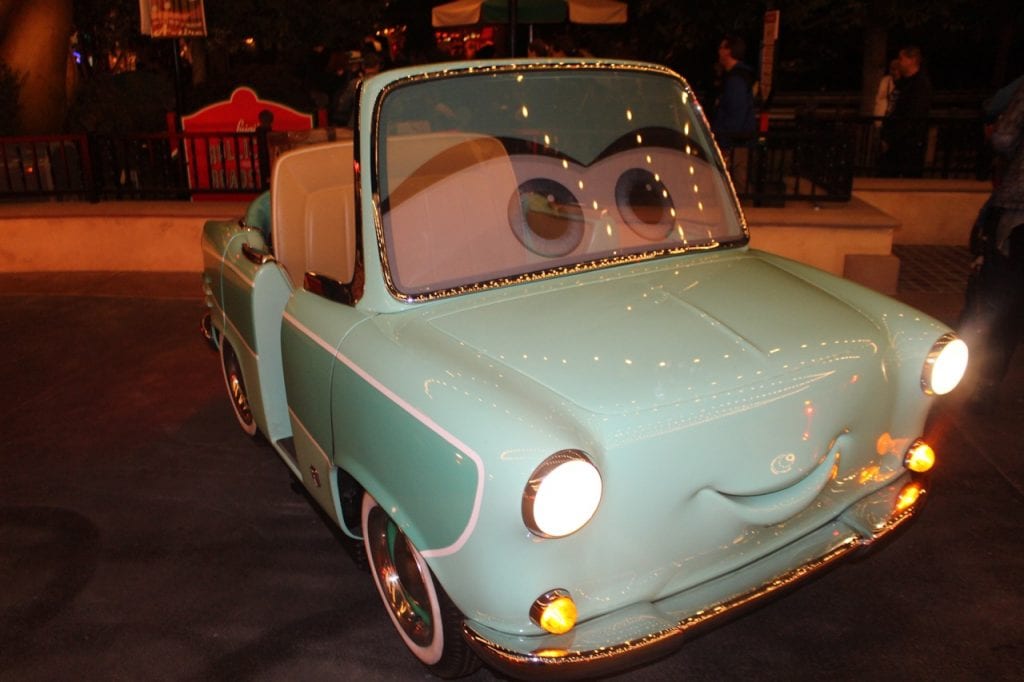 We also did get to go on Guardians of the Galaxy: Mission Breakout ride. And you already know how much I loved that from my last visit to LA during the D23 Expo. I had even more fun this time around as you can see from the pic below. I got to sit in the front so I was happy but I was also still screaming 🙂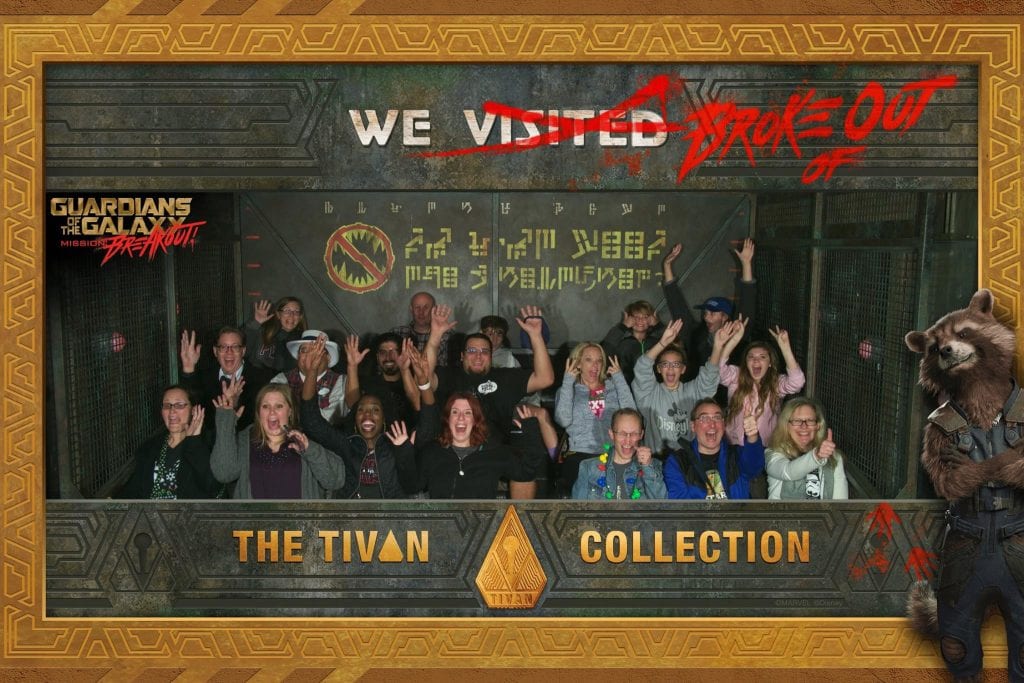 Magical Holidays – Disneyland Park
We kicked it off with dinner at the Galactic Grill where I had the most delicious fried chicken sandwich with fries. We then got to wash it all down with our drinks in this awesome Captain Phasma drink holder (we got to interview the Captain herself, so more on that next week).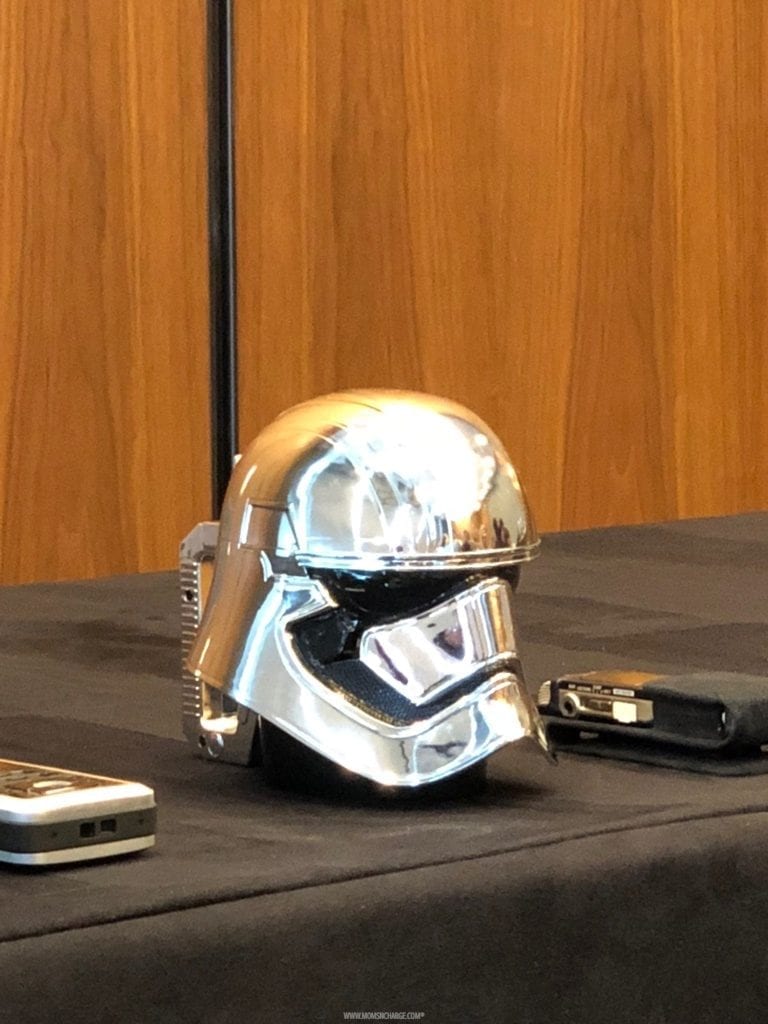 My first time visiting Disneyland was sometime in high school. "It's a small world" ride has always been one of my first and favorite things to see/do. I had no idea they had a holiday version of this attraction and it was amazing. I asked our tour guide how long it takes to change out for the different seasons. He said it took about seven weeks for this particular attraction. The details were so super cool.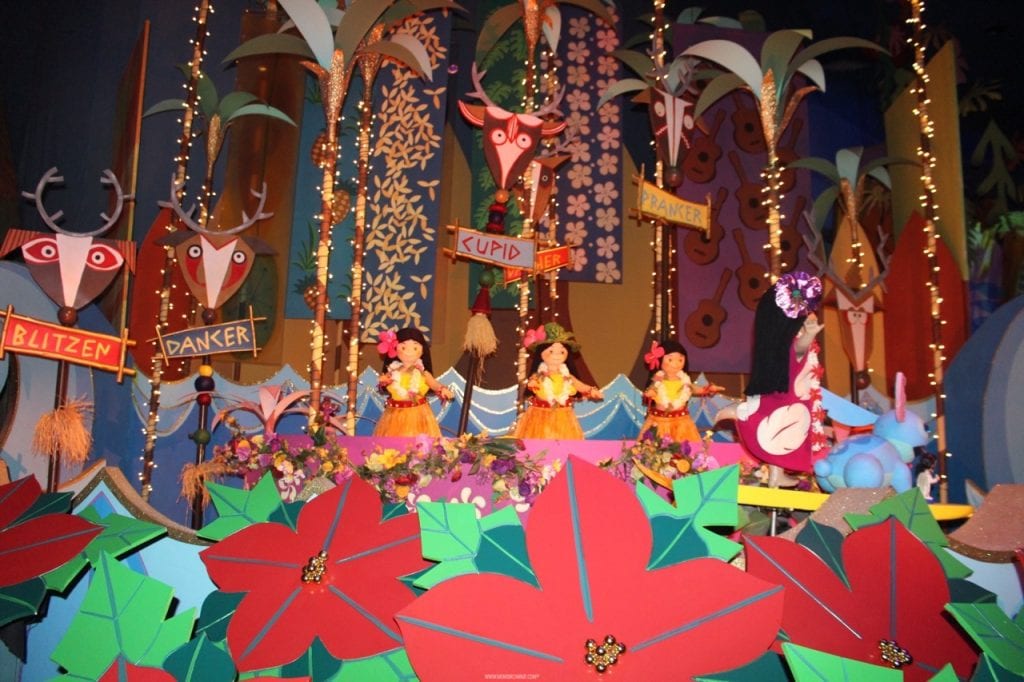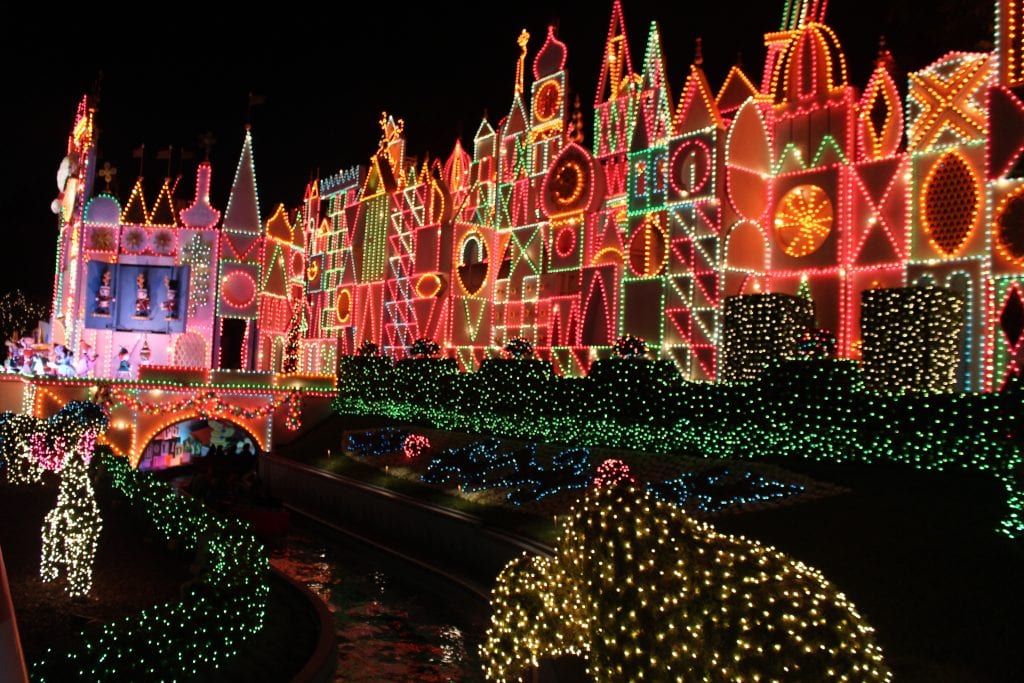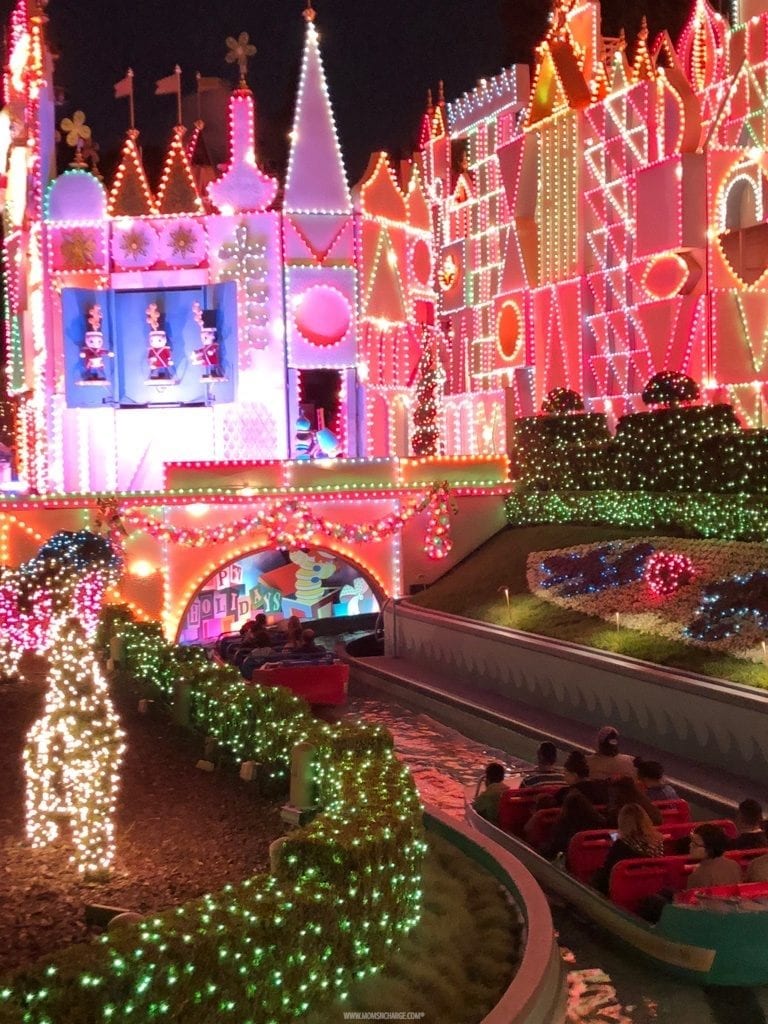 The Haunted Mansion Holiday was also spectacular! I am always so amazed at the details for every single attraction and experience at Walt Disney World and Disneyland. It is truly amazing. And the holiday themes just took it to a different level. Even though I had experienced it before, it felt like a new attraction altogether.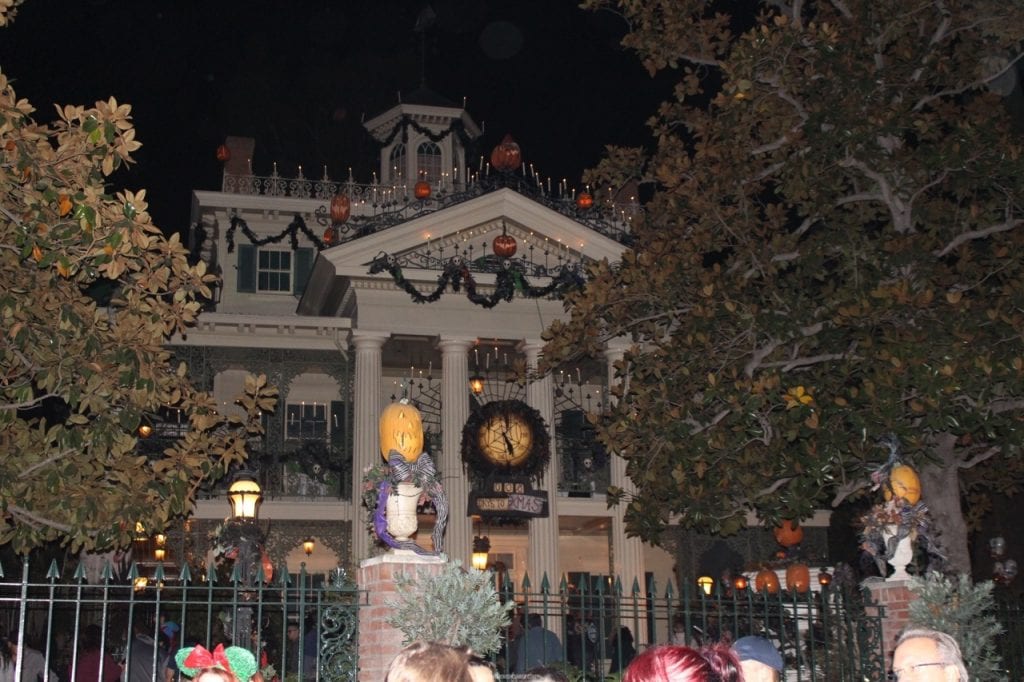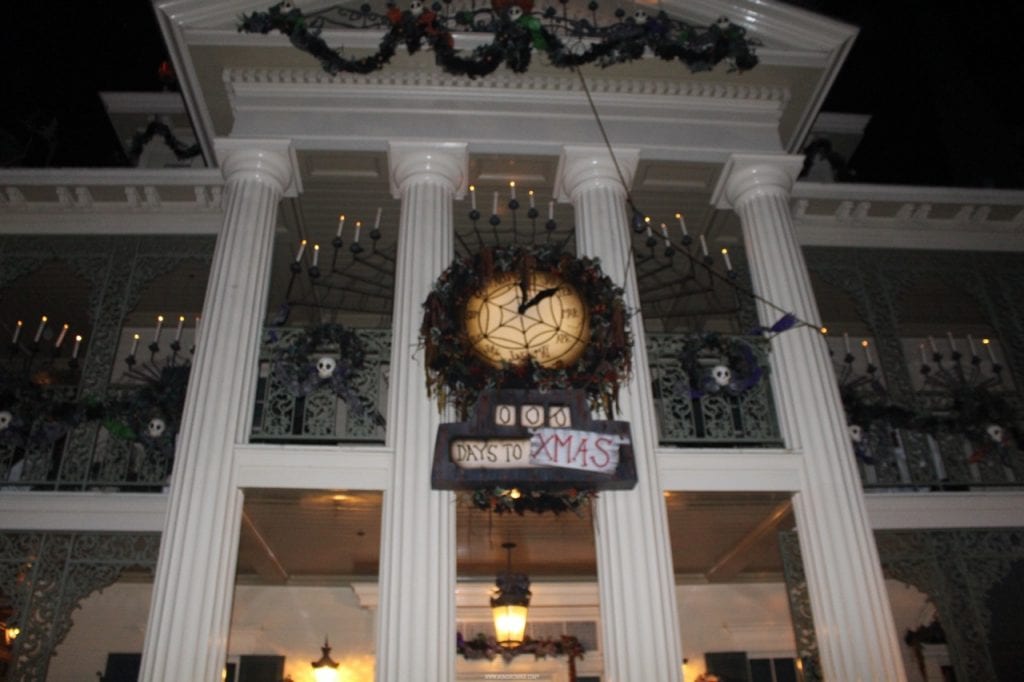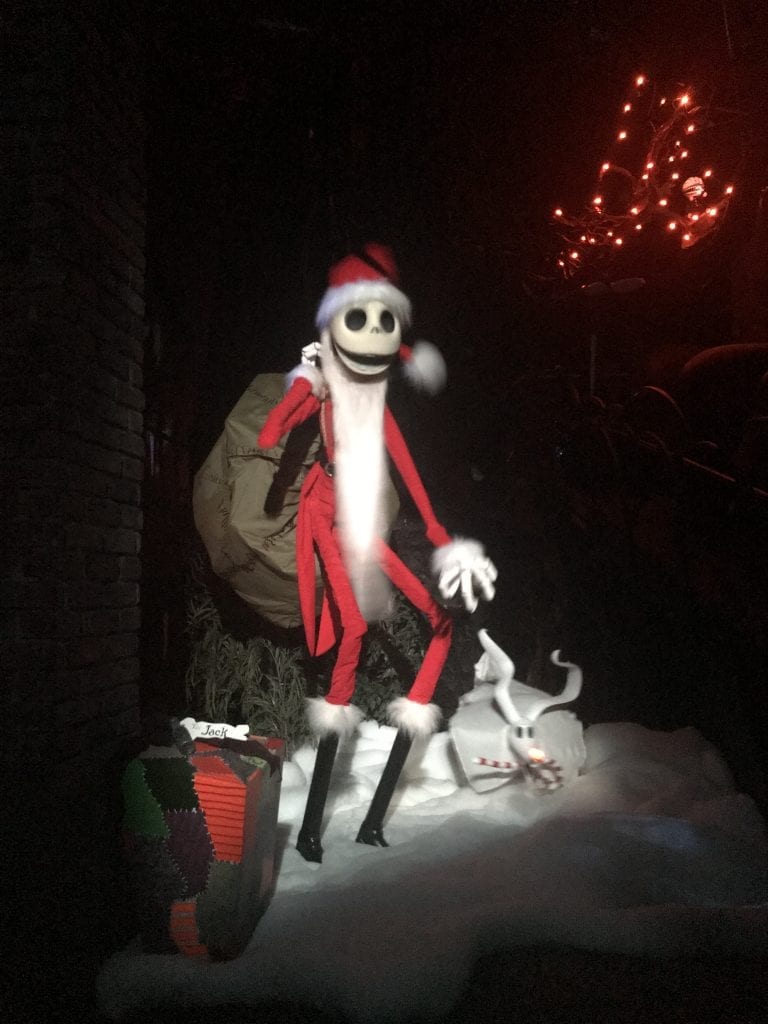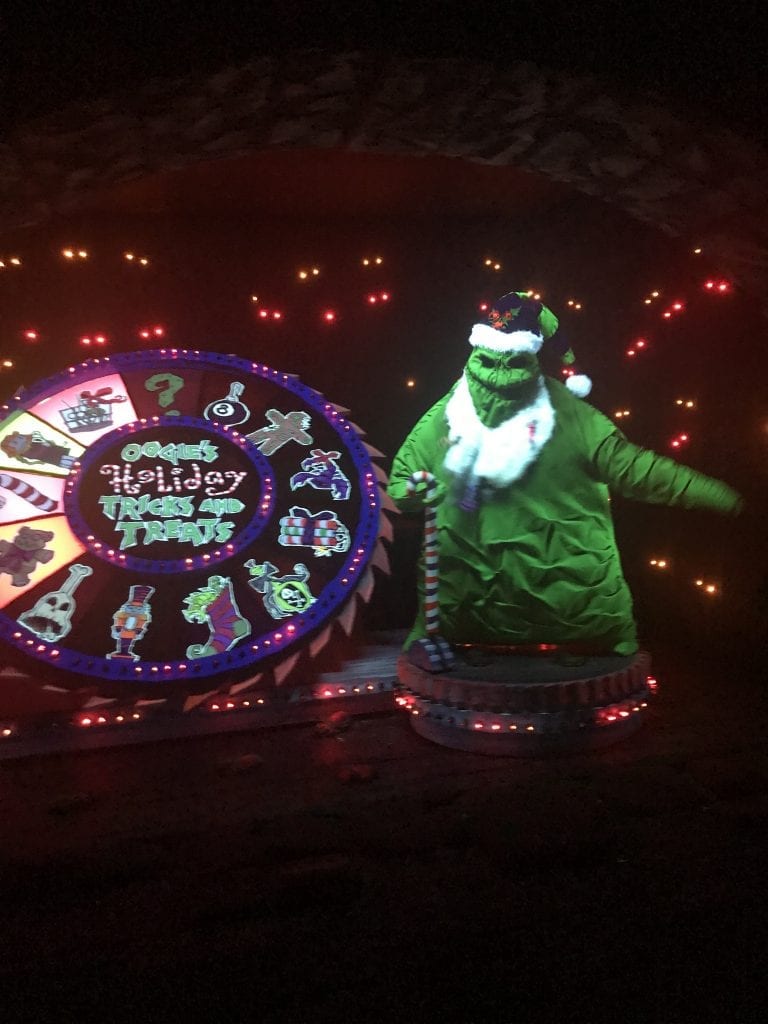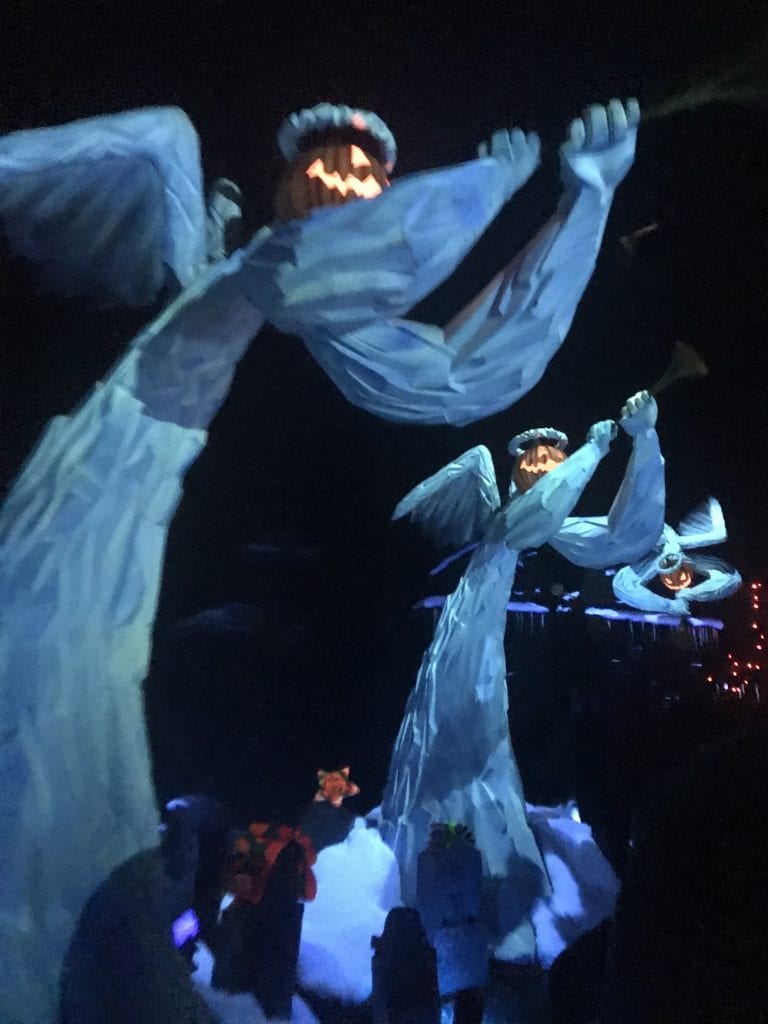 STAR TOURS – The Adventure Continues
While at the park, we also got to visit STAR WARS Launch Bay. They added some new clips straight from Star Wars: The Last Jedi.
I loved that it was in 3D and we got to wear these fab glasses LOL.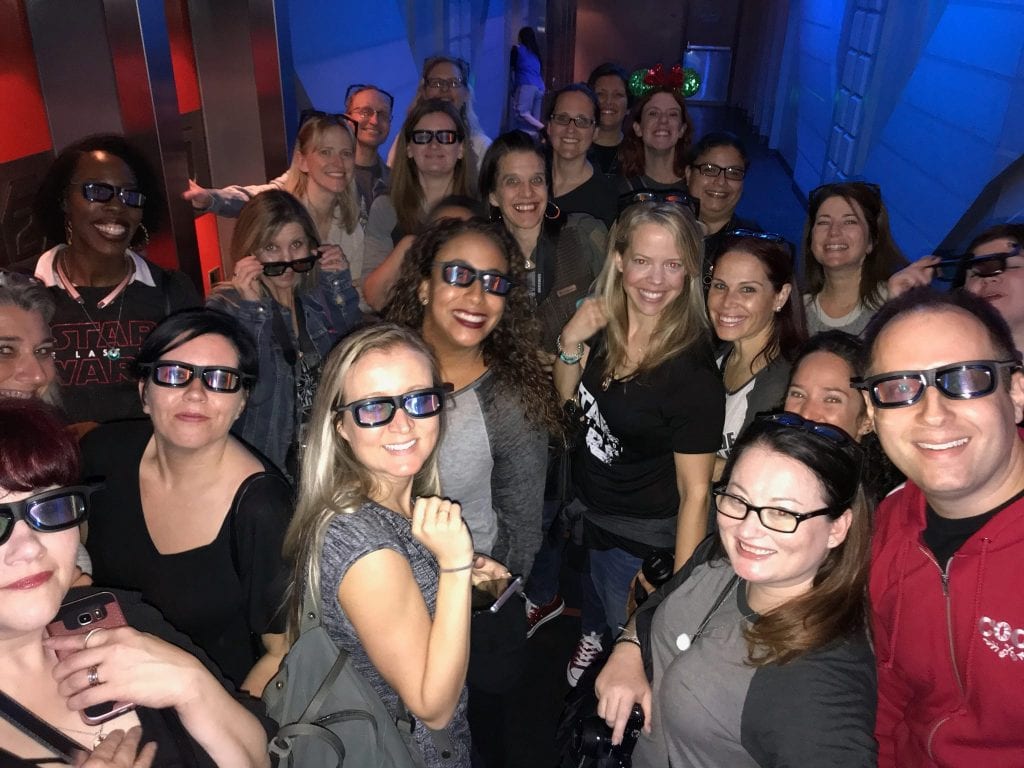 I really liked the ride and will definitely be getting on again the next time I'm in Disneyland! It was interactive and made me feel like I was in on all the galactic action in real time.
And of course, the ride just wouldn't be the same without a meet and greet with Kylo Ren!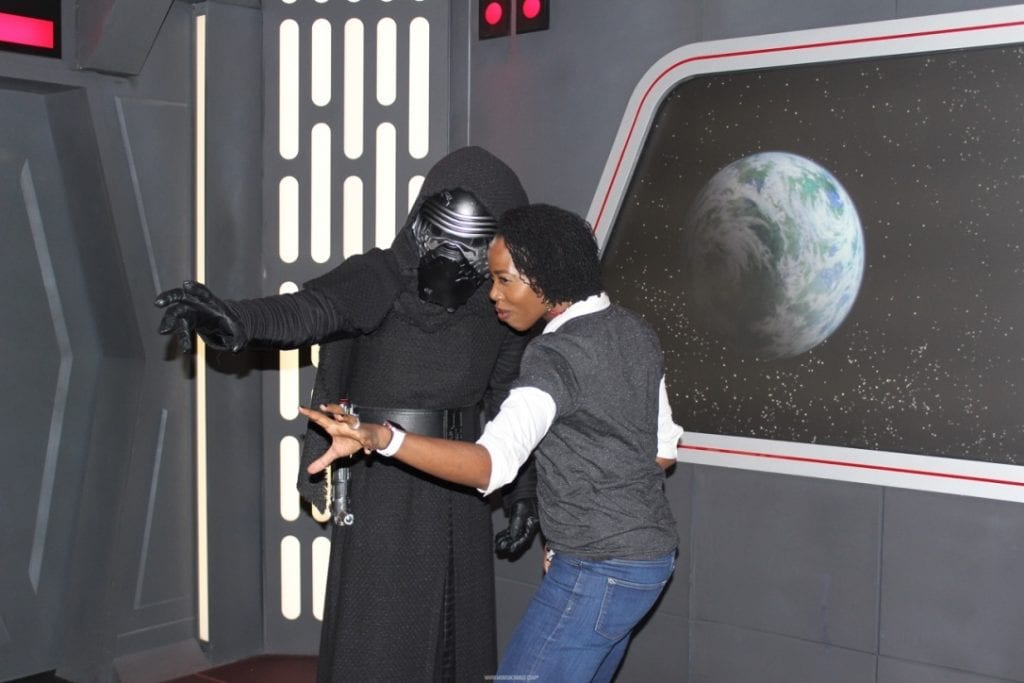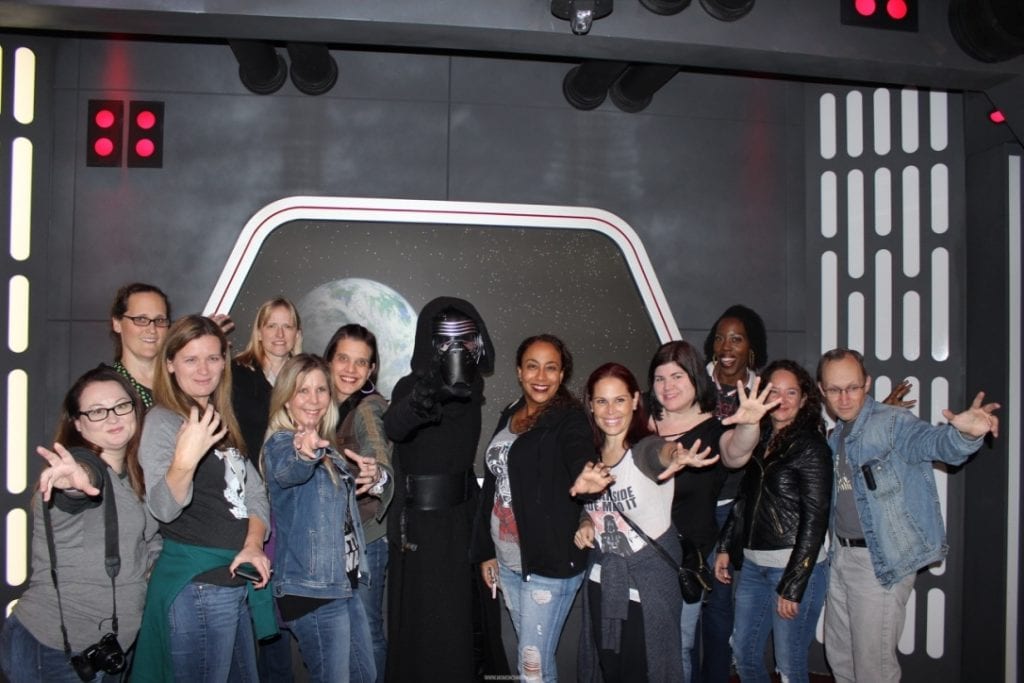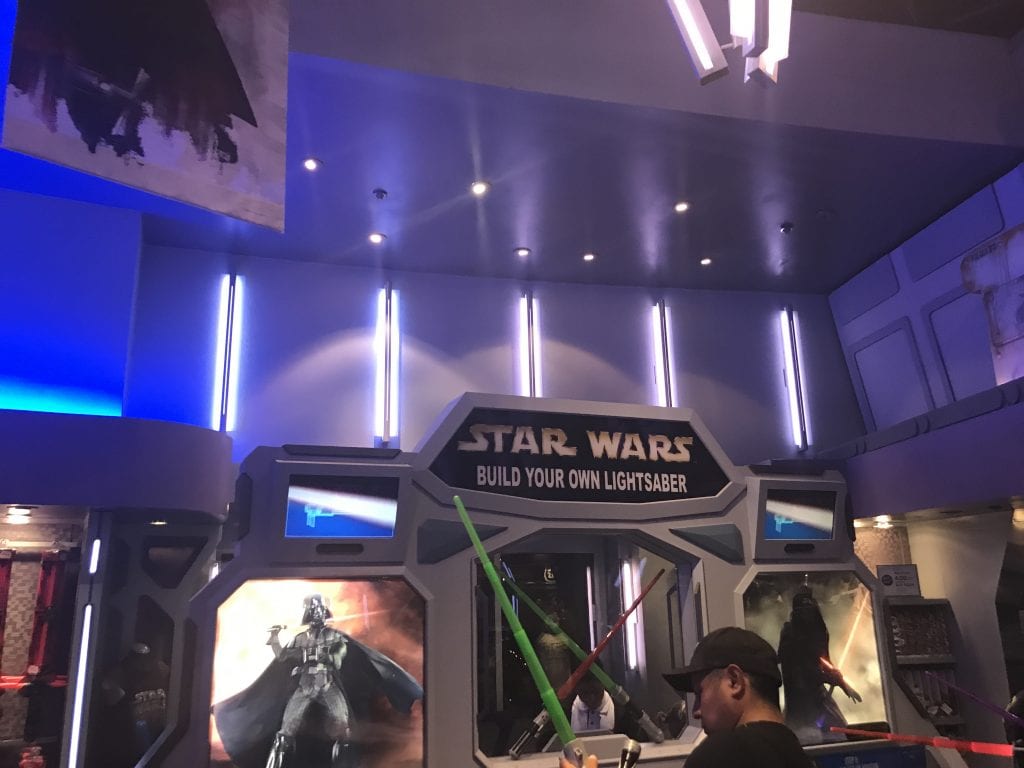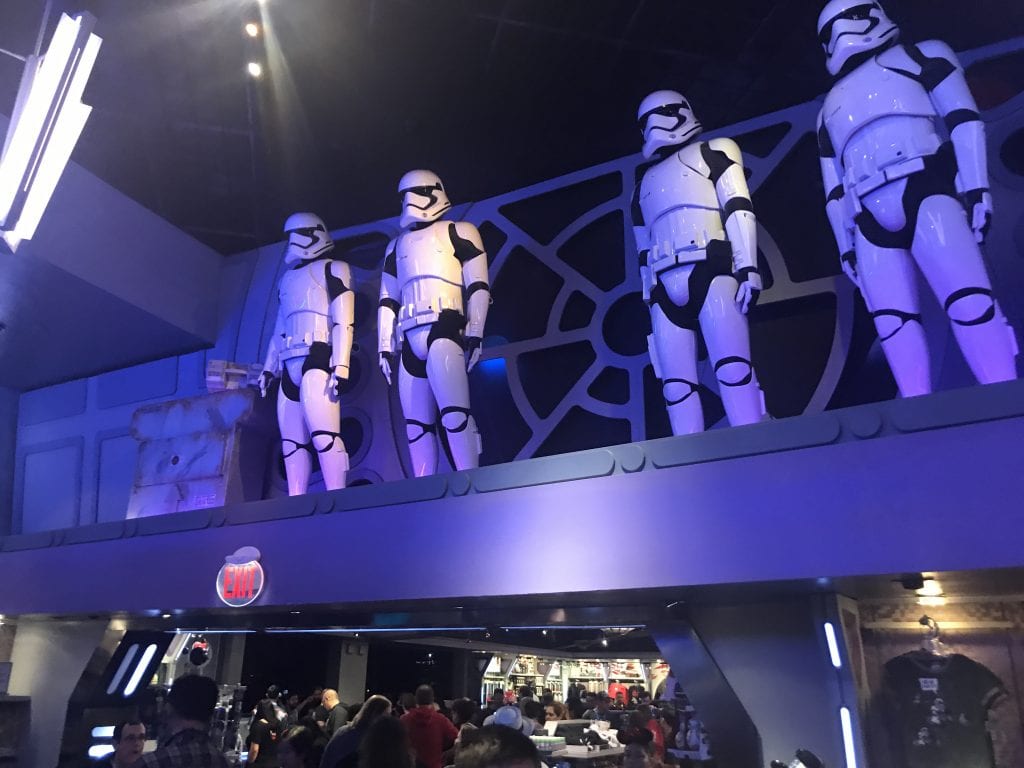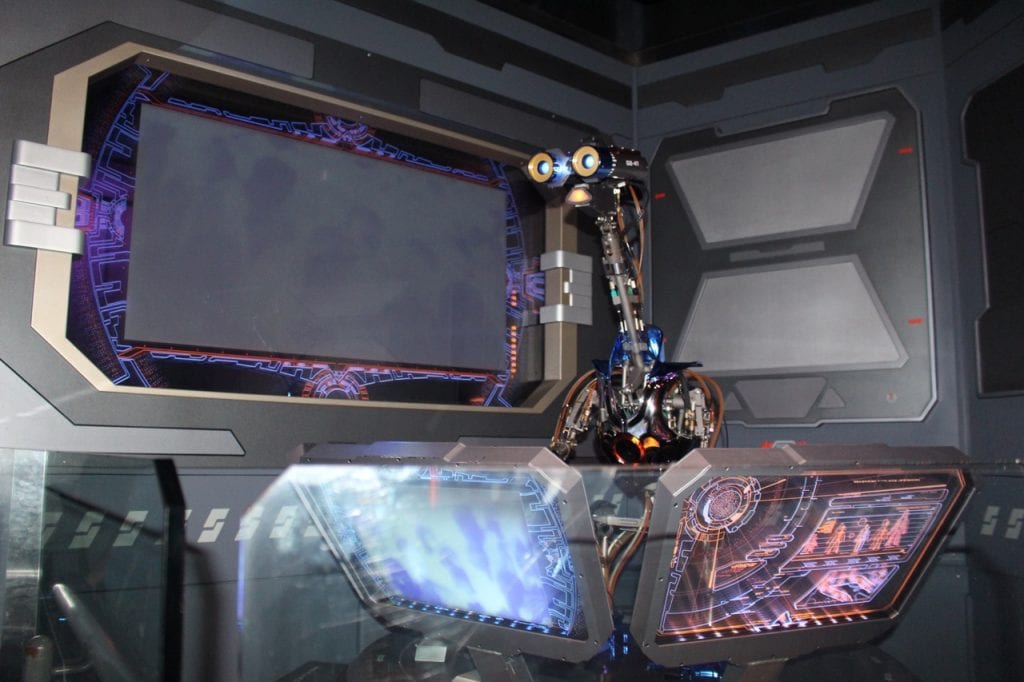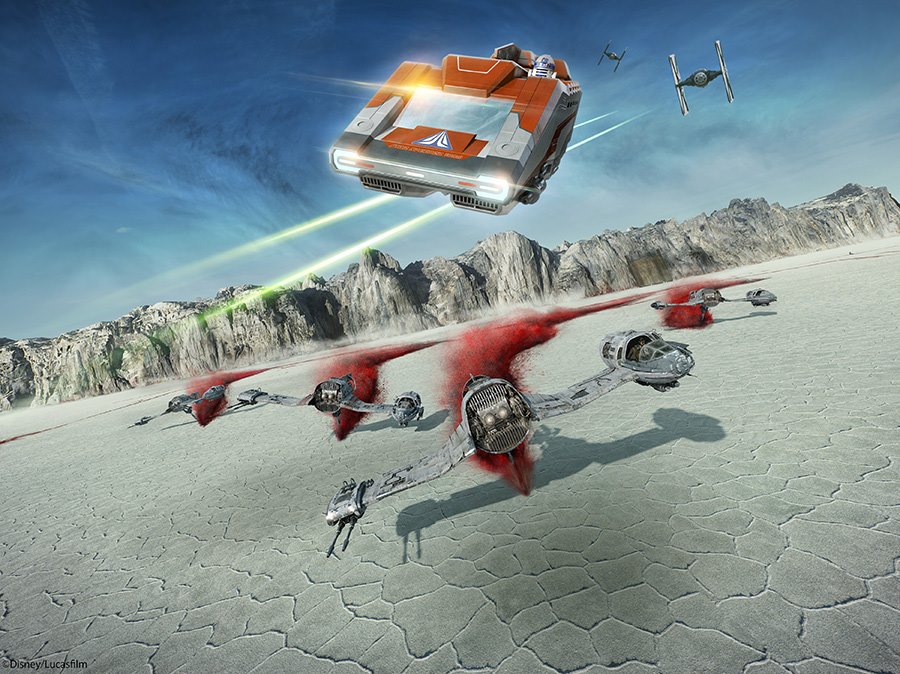 To find out more about Holidays at Disneyland, head on over to their site to check out the details.
Don't forget to follow #TheLastJediEvent on social media. And be sure to stay connected to all things Star Wars: The Last Jedi below.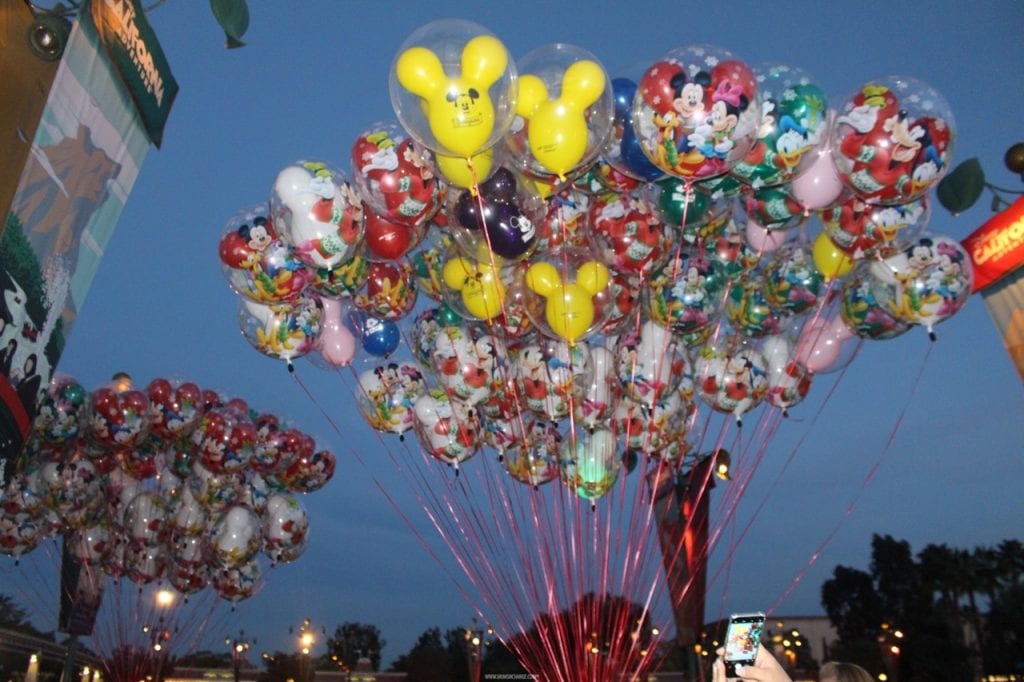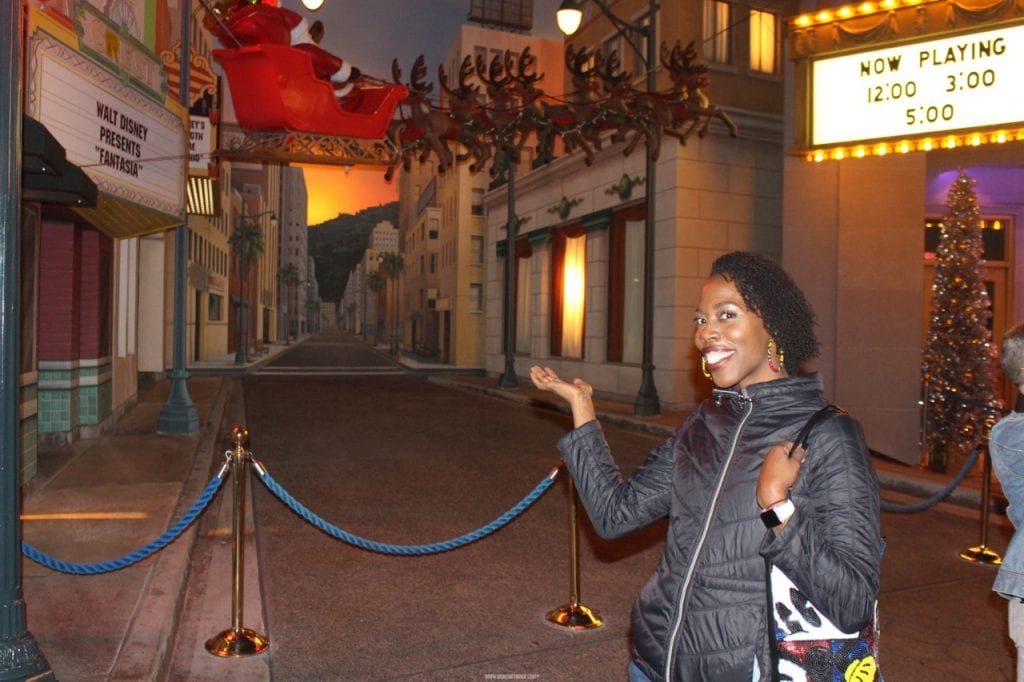 Like STAR WARS on Facebook – Follow STAR WARS on Twitter – Follow STAR WARS on Instagram –
Follow STAR WARS on YouTube – Visit the official STAR WARS: THE LAST JEDI website
STAR WARS: THE LAST JEDI opens in theatres everywhere on 
December 15th! Have you purchased your tickets yet?