Run, do NOT walk to your closest theater because today is the day folks!!! Incredibles 2 is now out in theaters across the country. Nearly 15 years of waiting has finally come to an end.
For the last several weeks, I have been writing about my experience at Pixar and being able to interview the dream team that brought this long-awaited film to fruition. Check out the links below to all of the coverage.
I'm traveling through Sunday but we bought our tickets a long time ago to see it first thing on Monday. The kids have been counting down, heck even hubby is excited to see Incredibles 2. We made it an outing and are going with two other families.
Unfortunately, since I was traveling this week, I had to skip out on the opportunity to attend the #Incredibles2Event last week. But I had some awesome friends that got to go and do some amazing interviews.
I loved this interview post my friend Tatanisha of  This Worthey Life did with Samuel L. Jackson. Check it out here.
And here is a great post by my friend Brittany of Clumps of Mascara about her take on the 14-year wait for Incredibles 2. Check it out here.
I also wanted to share these super cool and free printables with you. Check them out below.
Incredibles Door Hangers
I am in love with these door hangers and will definitely be printing them out for all of our rooms. You can click on the image below or download the sheets and door hangers here.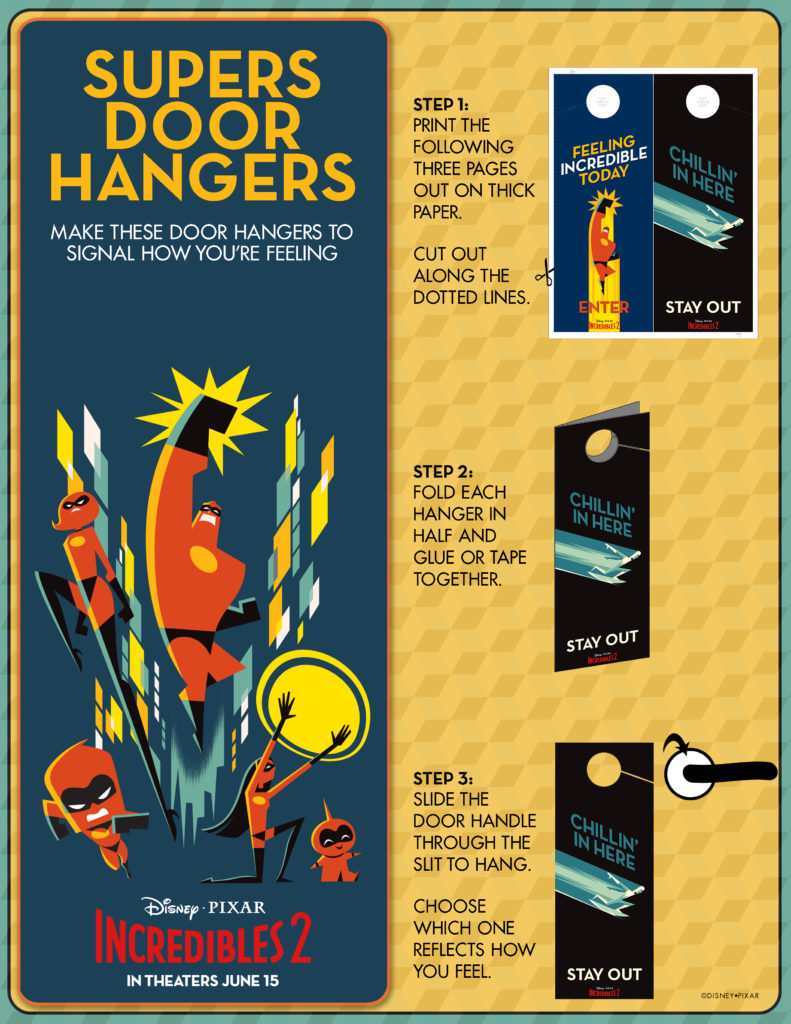 Incredibles Memory Game
Who doesn't love a good game of Memory? And how much more fun will it be when the Supers are involved? You can click on the image below or download your memory game sheets here.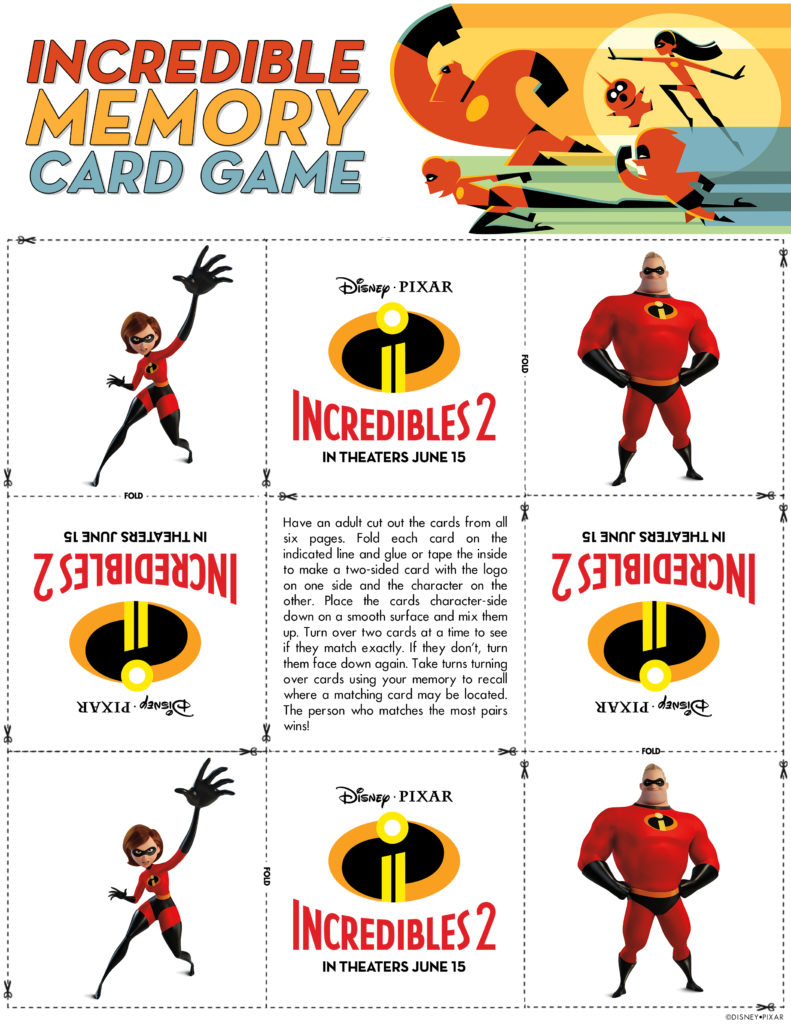 Are you ready for Incredibles 2?! Check out this new clip below if you're not already as excited as I am 😆
This is a new extended clip, the "Underminer has escaped".
Be sure to Follow all the happenings on social media:
Incredibles 2 Facebook ⎮ Twitter ⎮ YouTube ⎮ Instagram ⎮ Website
Incredibles opens in theaters nationwide TODAY! You can purchase your tickets here.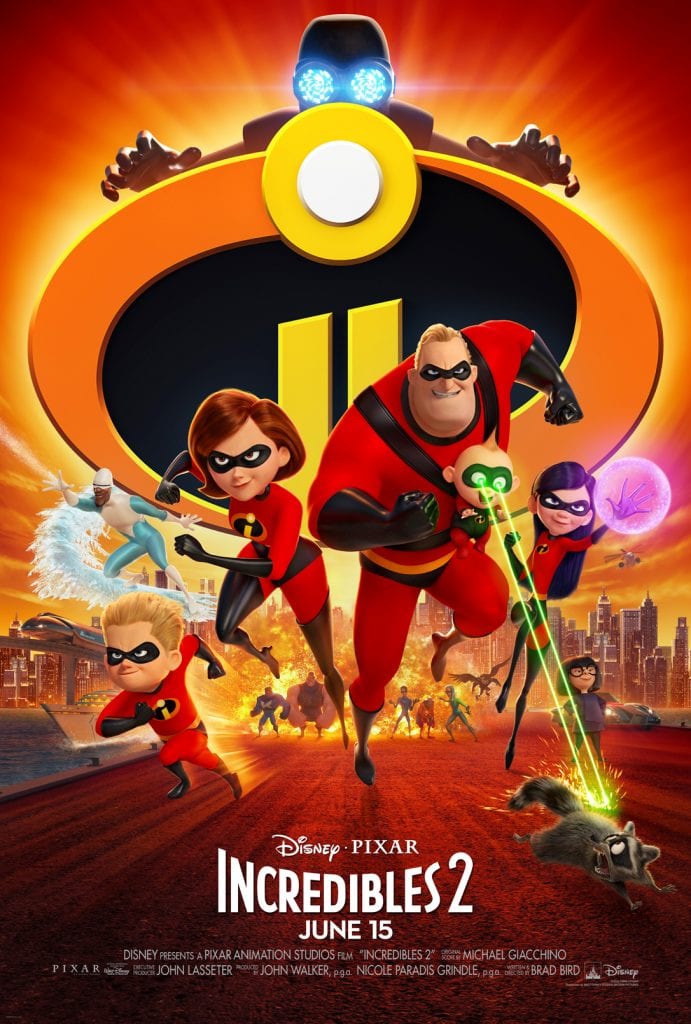 ICYMI: Be sure to check out my previous posts on all things Disney∙Pixar & Incredibles 2
GETTING READY FOR AN INCREDIBLE TIME IN SAN FRANCISCO 4/3-4/5
THE WALT DISNEY FAMILY MUSEUM AND SURPRISE VISIT TO LUCASFILM #WALTAGRAM
PIXAR FEST AT DISNEYLAND RESORT: APRIL 13-SEPT 3, 2018 #PIXARFEST
INSIDE PIXAR STUDIOS: EXCLUSIVE LOOK AT WHERE THE MAGIC HAPPENS
WHAT REALLY GOES INTO ANIMATION COSTUME DESIGN FOR INCREDIBLES 2
CREATING THE WORLD OF THE INCREDIBLES & ALL THINGS ANIMATION
FILMMAKERS DISCUSS 14-YEAR WAIT FOR INCREDIBLES 2 + PICKING UP WHERE THEY LEFT OFF
ALL ABOUT BAO FOR INCREDIBLES 2 + DOMEE'S MOM'S SUPER DELICIOUS BAO RECIPE 
---
This trip to San Francisco to cover the #Incredibles2Event was sponsored by Disney. All thoughts and opinions are my own.