This post is part of Loving in the Grown Zone Blog Tour which I am delighted to be a part of along with many other inspiring bloggers across the globe. To learn more and to join us as we change the conversation about healthy love, CLICK HERE!
---
Today I am so excited about life and all of the possibilities that come with it. If someone would've told me that I would enjoy being a stay-at-home mom, turned blogger, trainer, speaker and homeschooling mom, I would've seriously laughed in their face! But when I think about the life I was living nearly three years ago compared to the life I'm living today, hands down there really is no comparison. I am walking inside of my own dream, but it all started with me learning how to FLY (First Love Yourself). It started with me learning to understand what it meant to have grown zone love for myself.
I will never forget the day that I walked into my corporate office for what I knew would be the last time. I was almost seven months pregnant and had been struggling with the decision to leave what I already knew was an unhealthy environment for me at the time. But I had to finally let go of the "what if's", and the fear of going from a two-income household to a one-income household with our third child on the way. I had to put my health and the health of my unborn child at the top of my priority list, even before all of my fears and anxiety. I had to make a grown decision.
Have you ever had to face a fear so great, it literally made you sick to your stomach? For probably the first time in my life, I seriously understood the meaning of "Let go and let God". So when I walked into my office on March 21, 2011 (because who doesn't remember the date they got their life back?) with my resignation letter, that's exactly what I did.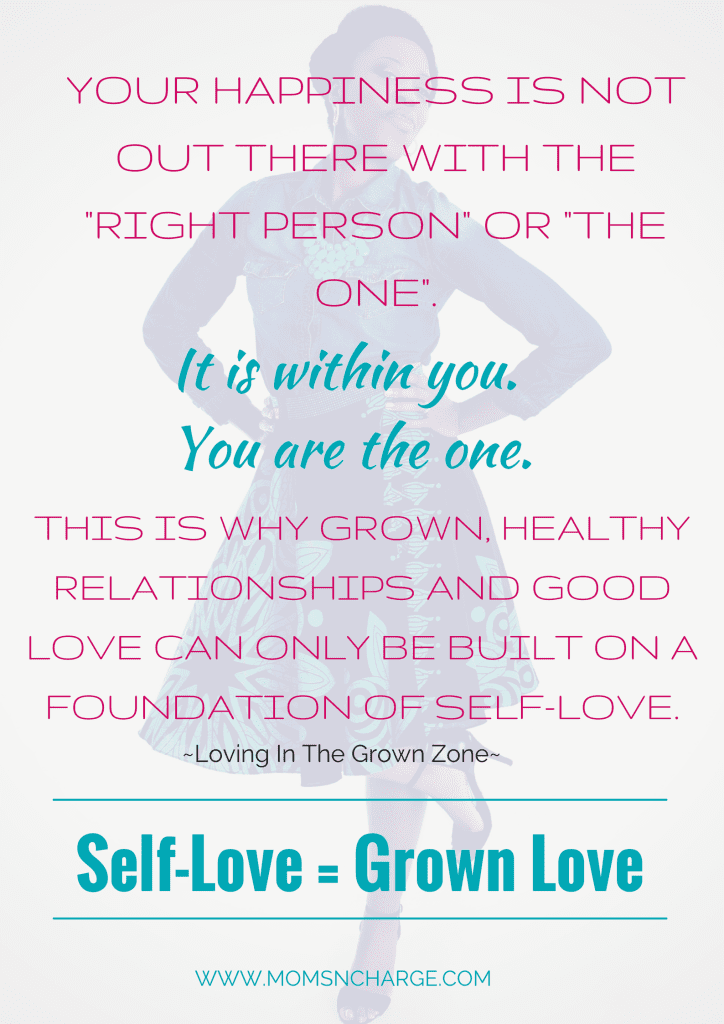 While I didn't have a plan in place, I knew deep down that God was telling me it was time. It was time to let go of what had become too comfortable. It was time to let go of what I thought was my security blanket, my safety net. It was time to let go of the one thing that was holding me back from envisioning my true purpose and passion. What are some things you're holding on to that you know you need to let go of?
I had gotten so committed and dedicated to my employment that I had forgotten what it meant to have big dreams, aspirations and goals for my family and myself.
I didn't have a plan in place when I left. I just knew that I had to start somewhere. At some point between the birth of my daughter, and her first six to nine months of life, I felt lost. I felt like I lacked a sense of direction, and a sense of self-love. While it took me a really long time to admit that I was struggling with postpartum depression, it took me an even longer time to admit that I didn't know who I was anymore. I was no longer aware of who the person was that was staring back at me when I looked in the mirror.
When I realized I had truly become a victim of identity theft (due to motherhood), I knew that it was time for a shift. I had lost myself because in taking care of my family and everyone else around me, I had forgotten that they needed me to take care of myself too. Not taking care of myself was costing me my mental health as well as my physical health (I was gaining weight instead of losing it). It was affecting my relationships with my husband and children to the point where I don't even know how they managed to be around me.
I had simply forgotten the importance of pouring love into myself first (yes, first!) so that I could then share and pour that love back into my family. As moms, we tend to confuse self-care with selfishness. But when was the last time taking a mommy break didn't make you a happier, more loving mom?
Once I learned the importance of my own self-care and self-love, I was able to really tap into the things that made me the person I was before I became a mother. I was able to identify the things that have shaped me into the person I am today. I was also able to release over thirty pounds of baby weight and create a much healthier lifestyle for myself as well as my family. Today, I make a conscious effort to do something just for me regularly because I've learned that being a FLY mom is a non-negotiable.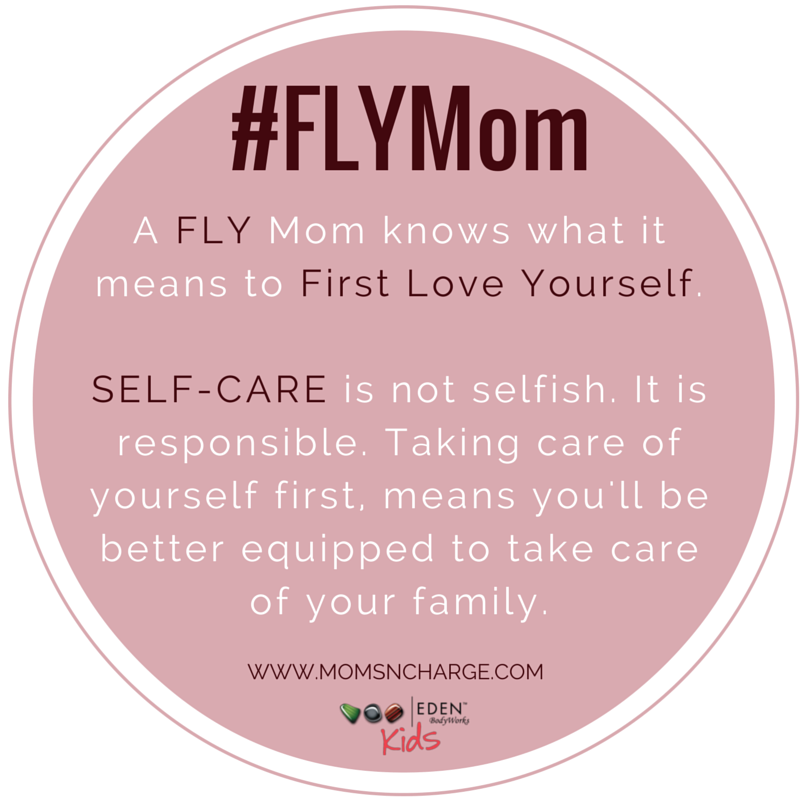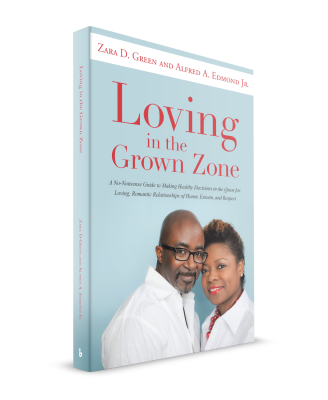 Through this process, I learned that no on can love me more than I love myself. And when I look back on the areas I struggled with the most earlier on in life, I realized it's because I lacked the self-love I have today. I lacked Grown Zone love.
What are some areas that you have neglected your own self-love? What has a lack of self-love been costing you? Relationships? Opportunities?
Share your thoughts on Loving in the Grown Zone, where my friends Alfred and Zara are relentless about changing the conversation about healthy love, which starts within. Whether you're looking for love, or have found love, this book is essential to understanding how to maintain that love on a solid foundation. Grab your copy today and then join us on the blog tour and tell us about your thoughts on Loving in the Grown Zone.
---
Zara D. Green and Alfred Edmond Jr. are co-principals of A2Z Personal Growth Enterprises, producer of The Grown Zone discussion series and related media properties. The couple leads sessions on personal growth, self-love and resiliency, healthy relationships and "Grown" decision-making via online and live events across the country. They know this book is changing the conversation about healthy love. You can grab your copy HERE.