This morning I had the pleasure of sharing some easy and fun DIY Father's Day gift ideas on Fox 45 News in Baltimore. If you're still looking for some fun and easy gift ideas that are also personal, then take a look below. Here are just a few ways to celebrate dad and warm his heart, even when he says he doesn't want anything 🙂 The best part is that they can all be done with very little money and in a very short period of time.
1. Popsicle Stick Picture Puzzle
This simple picture puzzle is so easy and a lot of fun. I printed out several 4×6 photos and let the kids each pic out their favorite. Just glue your favorite photo to popsicle sticks, cut with an exacto knife and voila!
2. Dad Libs
This Fill-in-the-blank poem personally created by us is sure to put a huge smile on my husband's face. I allowed the kids to pick out all of the words, write them in the blanks and then we put it in a photo frame. They had me read it to them at least five times and couldn't stop laughing at the story they came up with. One of the best parts? It's a great way to help kids brush up on their English and remind them about nouns, adjectives, etc. Download your free copy here.
3. Dad's "Stache"
I love these mason jars I found at AC Moore which allow us to decorate them using chalk. We can specially decorate them for any occasion, and for Father's Day, we're using them for "Dad's stache" where he can enjoy some of his favorite beverages. You can download a variety of free mustaches to cut out here.
4. Father's Day Candy Bouquet
Dads may not want flowers, but he'll definitely enjoy this sweet, sugary alternative, especially when you fill it up with all of his favorite treats. Although, he may have to fight the kiddos off of it LOL. You can stick the bouquet in a beer mug or other favorite container. We used a popcorn holder we had on hand. Download complete directions to make your own bouquet here.
Trust me, even if you're seeing this the day before Father's Day, you can easily create all four of these DIY gift ideas with time left to spare 🙂
You can watch the full clip and how all of these items turned out below.
UPDATE:
I'll be doing a second segment tomorrow morning (Saturday 6/20) back at Fox 45. So I've decided to add two new and quick ideas to the mix. Both of these took very little time to make and we already had most of the supplies at home.
TWO BONUS IDEAS (not shown in video above, but segment clip below):

5. Special Father's Day Treasure
This is actually something I saved on Pinterest a while ago and have been meaning to make. So when I stumbled upon it again, I thought it would be perfect for a Father's Day gift. Just tell the special dad in your life that you need his hand print but don't tell him why. I think this turned out pretty cute, and the kids can't wait to show daddy. Click here for the full tutorial. We found a canvas that already had color so we didn't need to paint the background.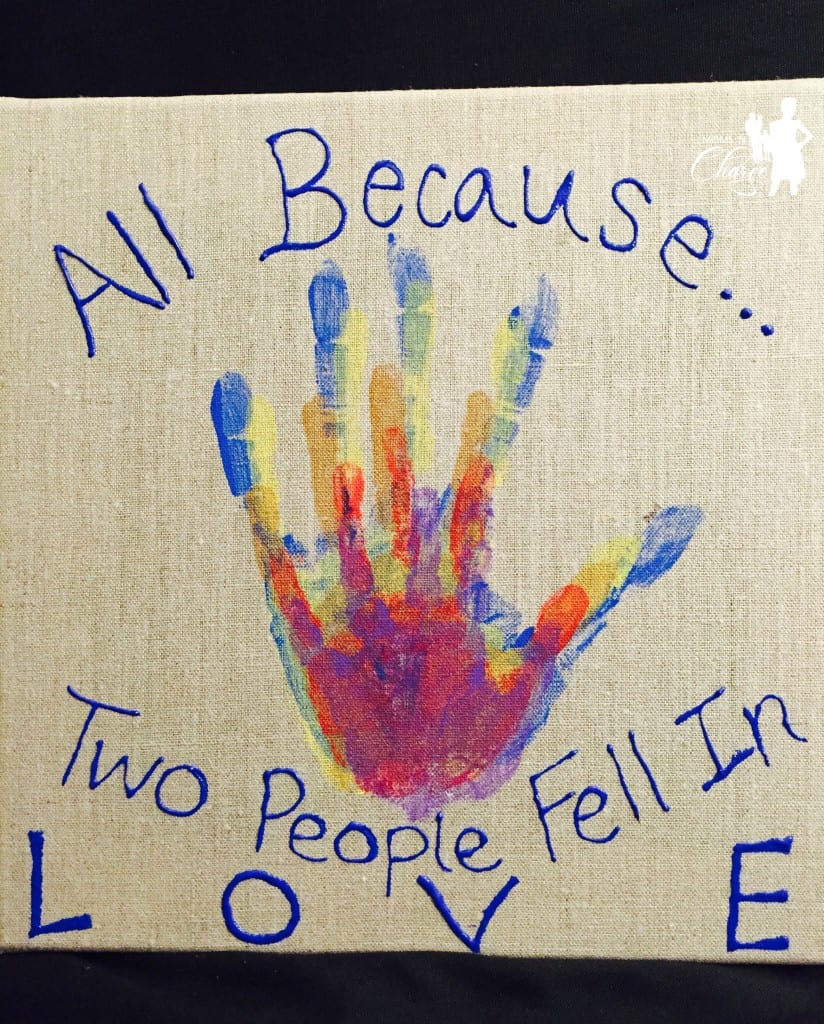 6. DIY Father's Day cards with treats
I loved this idea because instead of buying cards for all of the special dads in our lives, the kids and I made these cute card/treat holders. Each of them chose a treat from the flower bouquet mentioned above, and we stuck those inside the envelopes. Again, these were quick and easy. And this will be more memorable than the cards we usually buy. Click here for the full tutorial and to download the free template.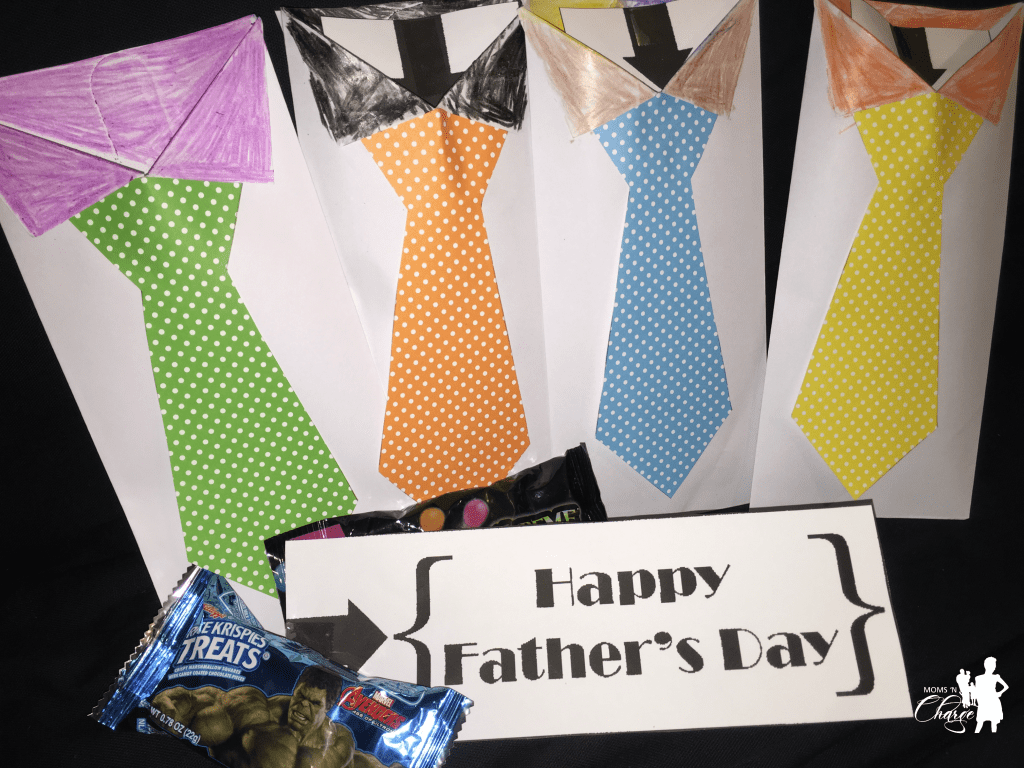 What are some easy DIY gift ideas that you make with your kids (or by yourself)?