Just a few more days friends! In case you've been hiding under a rock Tuesday, the world will be introduced to Disney Plus. It will be the dedicated streaming home for entertainment from Disney, Pixar, Marvel, Star Wars, National Geographic, and more. In today's exclusive interview with Director Charlie Bean and Producer Brigham Taylor, we take an inside look at the making of Lady and the Tramp.
Let's just recap on what we shared this week about the remake of Lady and the Tramp: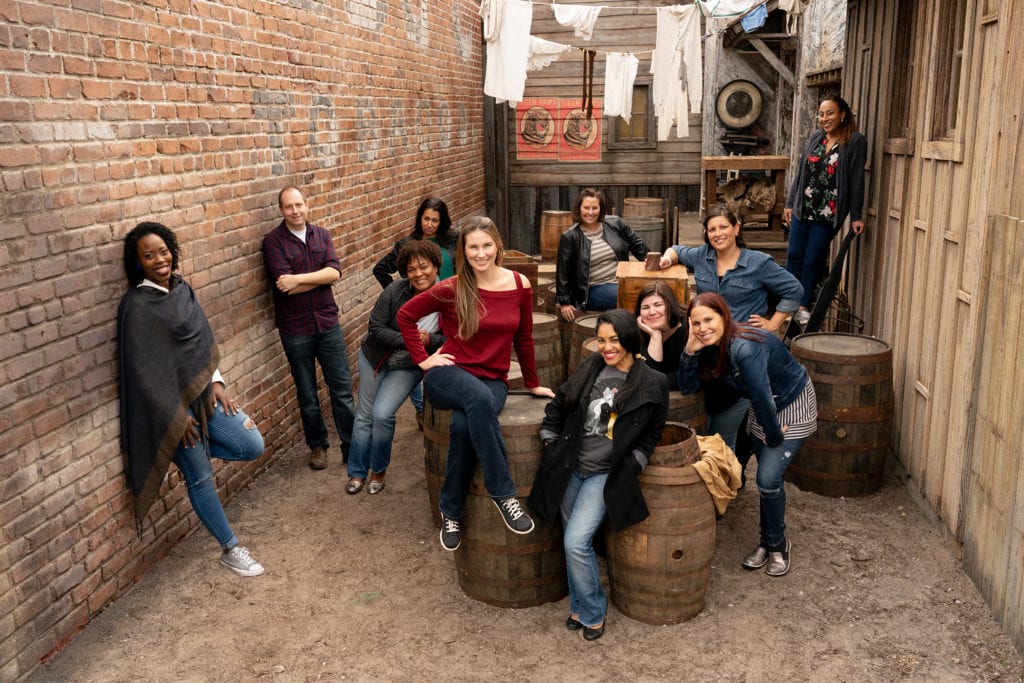 Charlie Bean on why this is special to him
If you didn't know, Charlie has only worked as an animator on films. So coming into this remake of Lady and the Tramp was that much more special to him.
"That's my background so it's one of the big ones for me of the Disney films. It sits in a really, really special place in my nostalgic memory. It's also just such a beautiful and timeless love story." And for this and other reasons, he shared that it felt like a really great one to try to do in live-action.
Charlie shared that while it was challenging working with live animals, babies and horses set in such a distinct time period, it was also really exciting.
One of the things I loved is that all of the actors spoke so highly of Charlie. Remember in the interview with Yvette how she shared the letter she received from him inviting her to be a part of the film? And when asked about the cast, he said he was just as much of a fan, and has loved working with everyone.
Brigham Taylor paints the picture for where Disney is headed with this remake
We started our convo with Brigham really painting the picture for us of the vision they had for this film.
"We are rebooting a classic.  We're really eager at the chance to be able to retell the story.  This is an original.  It was based on some original short stories that were kind of married together to tell a story about two different characters from the wrong side of the tracks or from opposite sides of the tracks.  But I think it became a classic at that point in 1955 on.  It was a banner year at Disney because it was the same year they opened Disneyland."
When asked about what would happen to the dogs after filming wrapped, he shared that some would stay with trainers, some adopted, and some may even have future acting opportunities.
They created a dog pound on set. And because the film is dog dialogue-heavy, they had to use something called plates. It's basically empty shots of the background where the focal point needs to be. So this is where the dogs will be seen in the scenes eventually.
He also shared how his family grew up with cats. But his wife of almost 28 years loved dogs and brought them into the family. They have two dogs and as a result, their kids are also huge dog lovers.  And so, they were able to go out to Savannah and visit.  "I mean, it's magical.  It's great."
I mentioned in my post with Yvette and Kiersey about how diverse the cast was. Brigham shared that they really wanted to tell the story and make it relative to today. It's clear that Darling and Jim Dear are an interracial couple. "It's not a story point it's just a casting choice.  And we wanted our cast to be very diverse and I think we succeeded in that."
He went on to say, "This is about an emotional set of relationships between humans and dogs and dogs with each other.  So, we felt like why would we be sort of limited in how we cast it?"
I would definitely have to agree with that!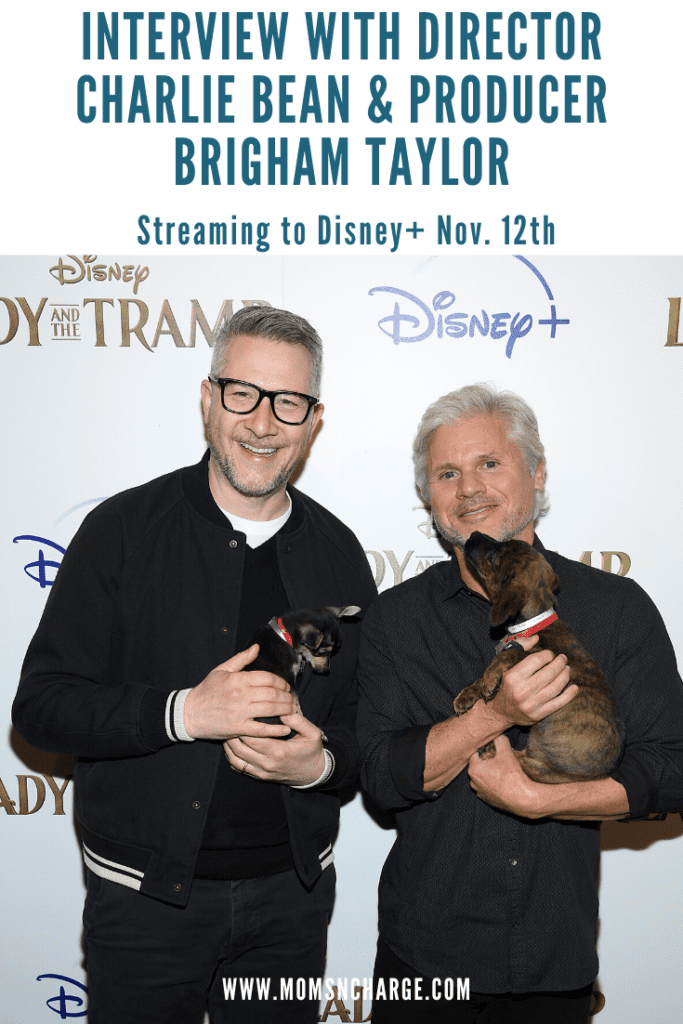 Charlie Bean and Brigham Taylor share their love for these dogs
By the time we visited the set, they were about three-quarters of the way through shooting. So while chatting with Bingham, we got to take a sneak peek at about three minutes of clips from the film. And while it didn't yet have any special effects, it was still so fascinating to watch.
This one film cast and found homes for so many rescue dogs. Check out this clip that Adrian Martinez shared on Instagram. When filming finished, the entire cast of rescue dogs found their forever homes.
Get ready to watch on Disney+ November 12th
Follow Disney+ on Facebook, Instagram or Twitter or visit DisneyPlus.com to learn more.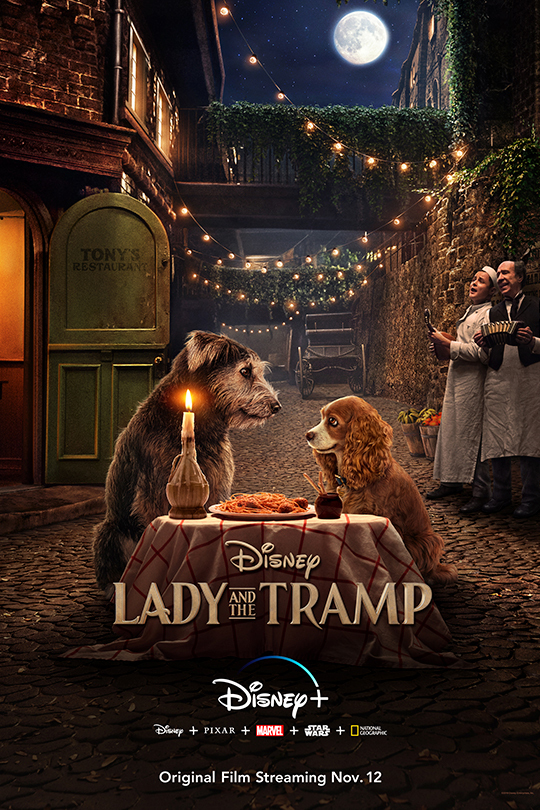 ---
This trip to Savannah, GA to cover the #DisneyPlus launch of #LadyAndTheTramp was sponsored by Disney. As always, all thoughts and opinions are my own.