I have been waiting with anticipation and excitement to share some behind-the-scenes fun with you about Disney's new film, Moana, which will be released Thanksgiving weekend. When I attended the Pete's Dragon event last month, we had the opportunity to watch some clips for this upcoming film and interview Moana herself (played by Auli'i Cravalho – more on that a little later).
During our sneak peek preview of the film, we got to meet with Amy Smeed (Head of Animation), Jessica Julius (Development Sr. Creative Exec), Dave Pimentel (Head of Story), Dave Derrick (Story Artist), and Eric Goldberg ("Mini Maui" Animation Supervisor).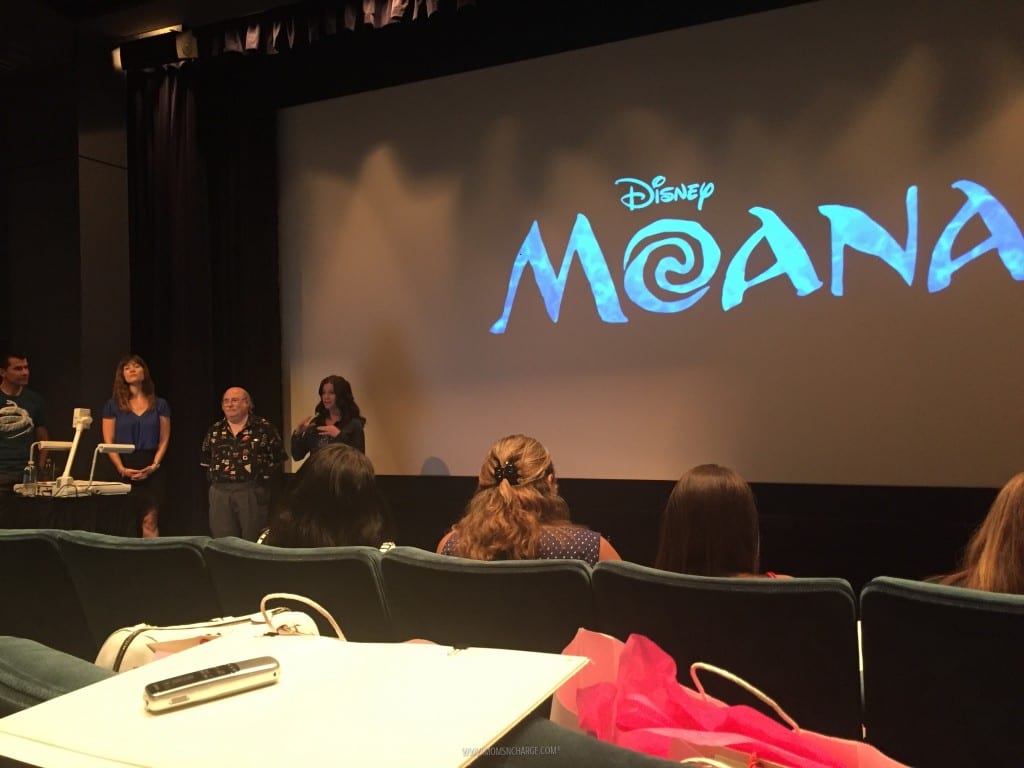 What I absolutely loved is that even though we didn't get to see the whole film (it's not yet completed in its entirety), we got to see plenty to know that it's going to be another must-see Disney movie. The release date is on my calendar, and it should be on your too.
Here are 5 sneak peeks and fun facts about Moana:
1. Moana is about a 16-year-old who sails out on a daring mission to save her people from a terrible threat to her island.
2. The filmmakers traveled to Oceania and the Oceanic Story Trust was Formed 
3. The story is inspired in part by the oral histories of the people and cultures of Oceania. And we get to see a glimpse of baby Moana (*spoiler alert*: she is too cute!)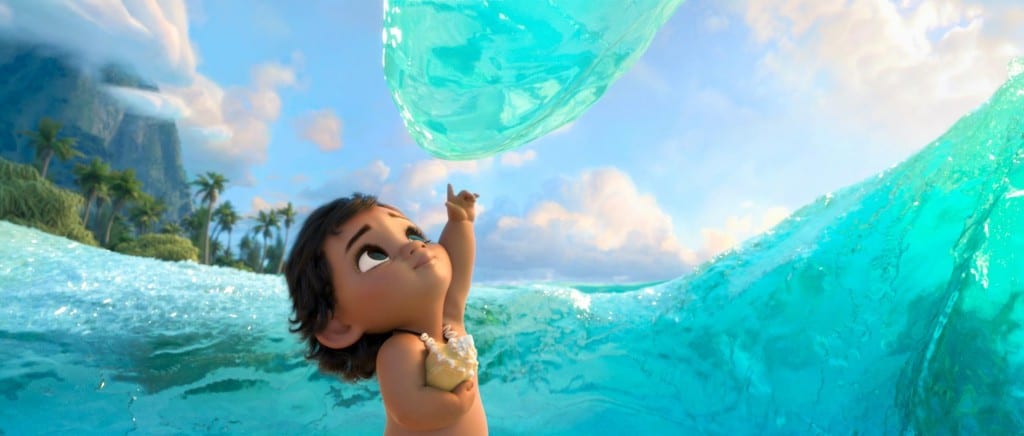 4. The voice of Moana is played by newcomer, Auli'i Cravalho (Disney absolutely nailed this casting). I have a feeling this will be first of many for her!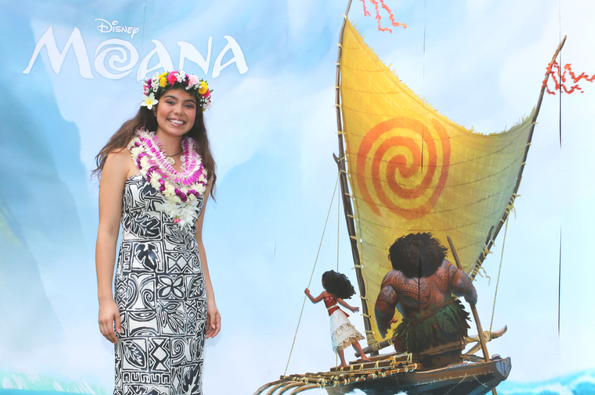 5. Maui (played by Dwayne "The Rock" Johnson) is responsible for the trouble that threatens Moana's people.
Speaking of Maui: we got to experience a quick animation sketch tutorial of Mini Maui from Animation Supervisor, Eric Goldberg. I think I ended up doing a pretty decent job. I'm pretty sure we spent a good 5-10 min on it, as he would draw a small section up on the screen, and we would copy on our clipboards.
You've just got to check out this official trailer!
Be sure to follow Moana on Facebook, follow Disney Animation on Twitter, and visit the official Moana website. 
Moana hits Theaters November 23rd, so mark your calendar because you're in for a treat!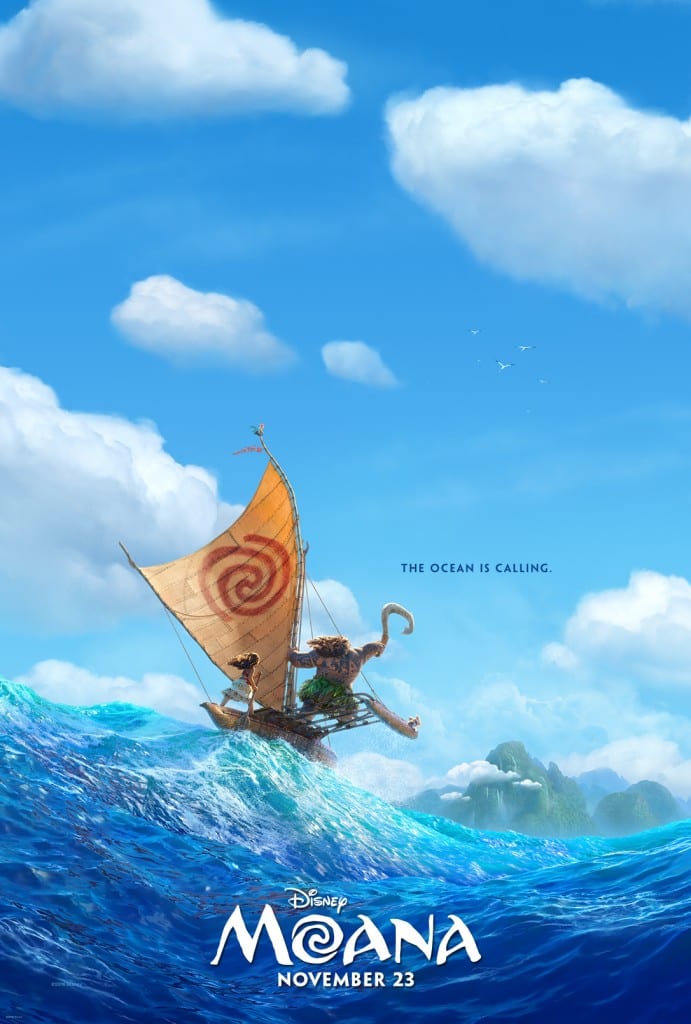 In addition to the sneak peeks we got to see for Moana, we also got to see the adorably cute and full of life-lessons short, called "Inner Workings." It's a new short from first-time director Leo Matsuda (story artist for "Big Hero 6," "WreckIt Ralph") and is the story of the internal struggle between a man's pragmatic, logical side and his free-spirited, adventurous half. It will definitely get you to ponder the importance of making sure you're living and not just existing in life.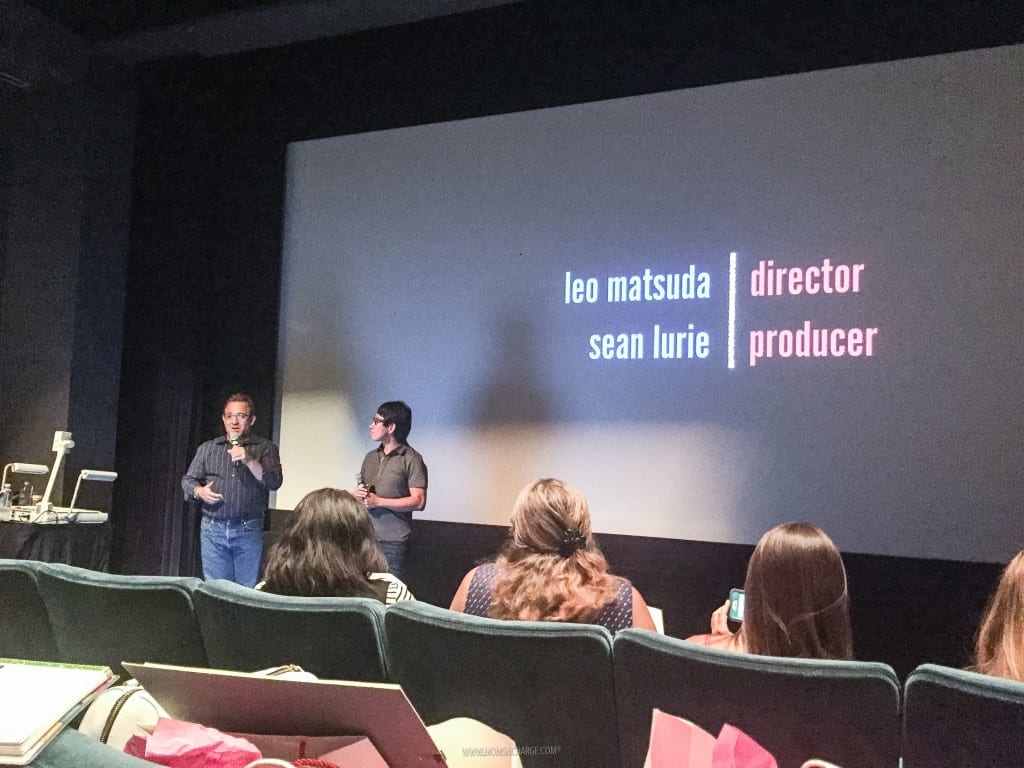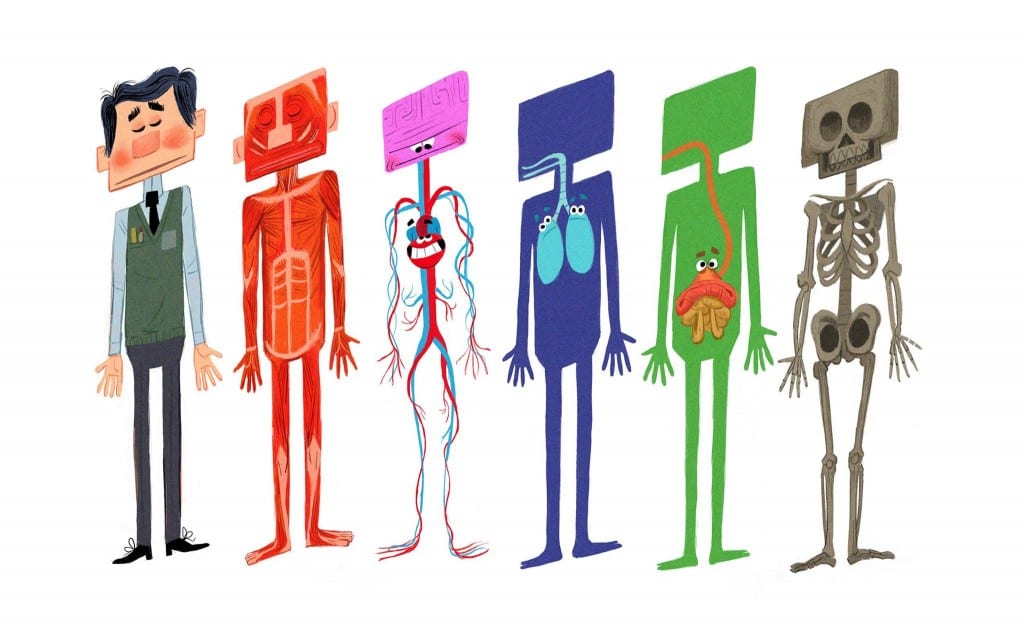 About Inner Workings:
Inner Workings opens on Nov. 23, 2016, and will play in front of Walt Disney Animation Studios' Moana.
Leo Matsuda (Director) joined Walt Disney Animation Studios in 2008 as an apprentice in the story department. He worked as a story artist on WDAS' most recent feature film, "Zootopia," as well as 2014's Oscar®-winning film "Big Hero 6." Matsuda was nominated for an Annie Award for Outstanding Achievement, Storyboarding in an Animated Feature Production for his work on 2012's Oscar®- nominated "Wreck-It Ralph."
Are you excited about the release of Moana? Let us know in the comments below!
---
Disclosure: On behalf of Disney, I was invited to attend an all-expense paid trip to cover the world premiere of Pete's Dragon, as well as other press events. As always, all opinions are my own.