If you've been following me or this blog for any length of time, then you know that I rarely write posts about hair. Actually, there was only one time where I shared my 1 year natural hair journey. Other than that, I don't do a lot of sharing on here because so many people already do, and do it so well (shout out to Vee Pee Jay and Sisters With Beauty). But when my girl and fellow Turks and Caicos blogger Tiffini told me she was launching her new hair company, Latched and Hooked, I was all the way in. I am here for all things crochet and protective styling. And I'm especially here to support women like Tiffini who consistently knock doors down and and inspire moms like me keep showing up and showing out! Seriously…she is #BlackGirlMagic.
I have been wearing crochet braids and protective styles for the last few years off and on. Latched and Hooked has allowed me to spend less time doing something that in turn, adds more time to my overall day. With two girls at home, it's enough to have to do their hair regularly. So the less time I need to mess with mine, the better. Crochet hair should be beautiful and easy to maintain. And that's exactly what Latched and Hooked is all about.
In fact, one of the things I absolutely loved about Latched and Hooked is that I no longer have to spend my own time curling and dipping hair in hot water only to get burnt or the curls not to come out the way I want them.
Oh how I do not miss pre-curling the hair myself (granted, this was the first time I had ever attempted it). So thank you Latched and Hooked! When I used to get relaxers in my hair, I loved playing around with color. But somehow, ever since I started wearing my hair natural, I haven't experimented with color at all. So I took this opportunity to get a little sassy with it.
In this installment, I am rocking the medium curl crochet hair in McKenzie in the colors basic black and brown suga.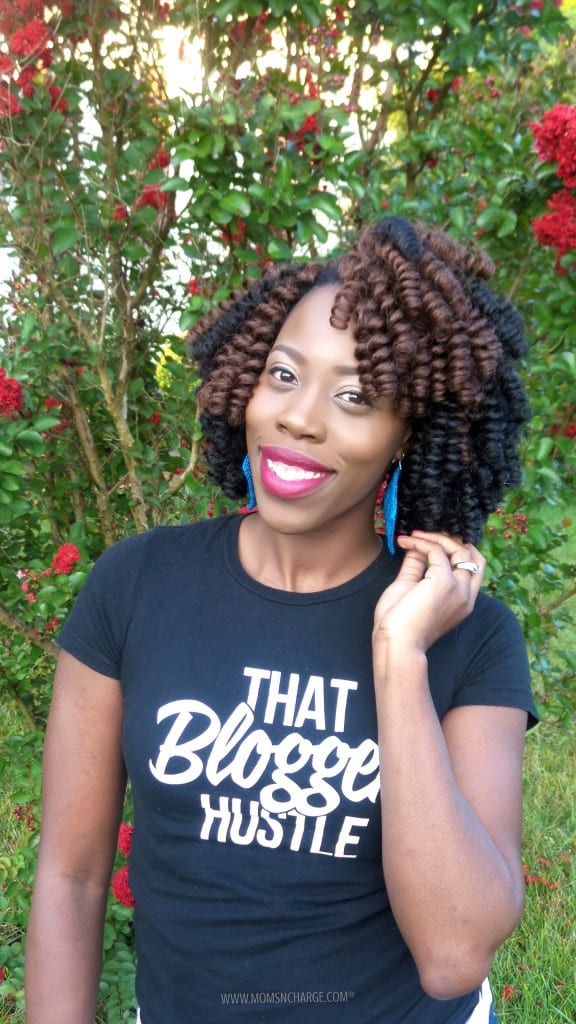 And while I know it's not recommended to get buckets of water splashed on these curls, it was family day at Six Flags a couple of weeks ago. And…well…yeah.
This was shot right after we got drenched, and as you can see, my curls are still poppin' and in full effect LOL (press play).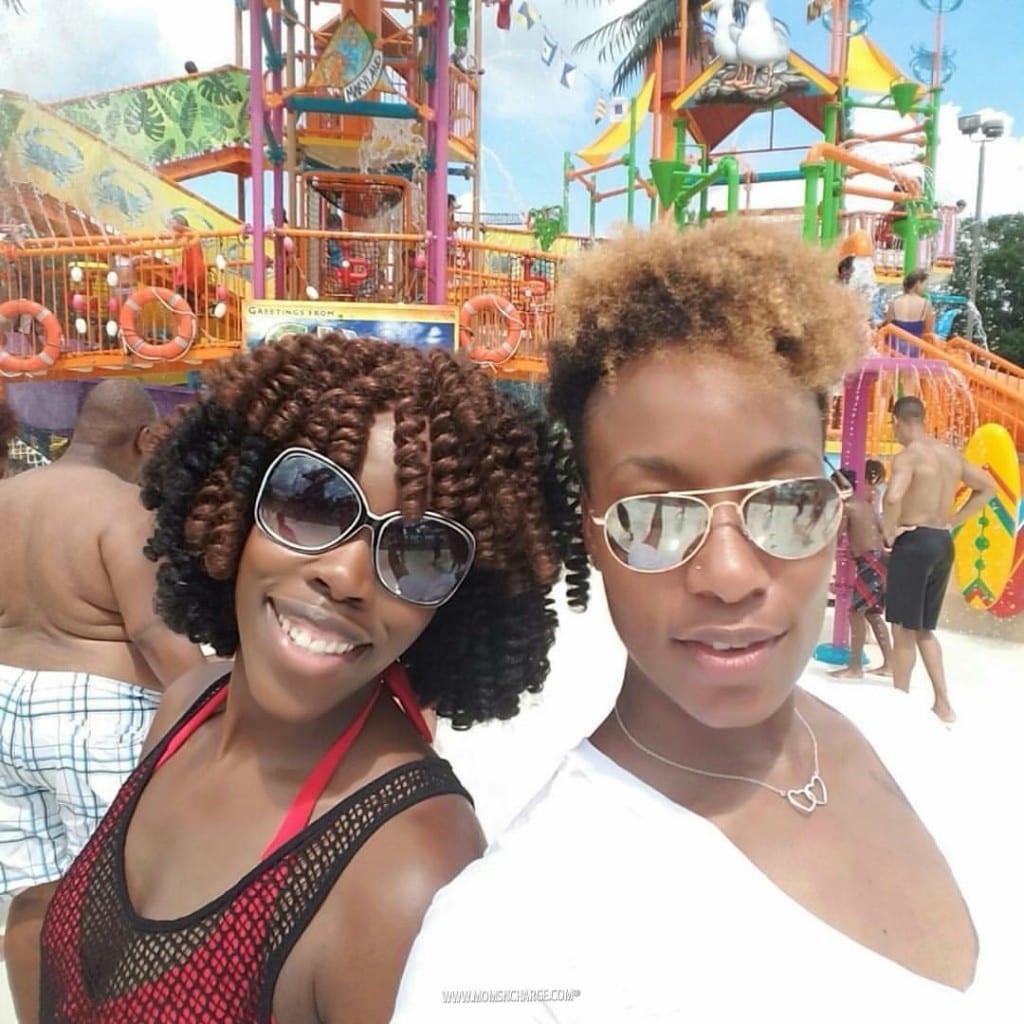 All in all, I am super pleased at the results and the quality of this hair. Today marks four weeks that they've been in. And while, they can surely last a couple more, I'll be giving my hair a break this week and taking them out.
I also love that Latched and Hooked also offers bohemian, pre-twisted hair options as well. That just may be my next look. And it could be yours too! Tiffini has allowed me to share a special 10% off discount code with you (yes, you). So you can try Latched and Hooked out for yourself.
Simply visit LatchedAndHooked.com and enter the code
flymom10

at checkout.

What say you? What do you think about this color combo? Comment below and let me know what your favorite everyday hairstyle is.
---
I partnered with Latched and Hooked for this product review. This post contains affiliate links, which only means I will get paid a small percentage should you decide to make a purchase. As always, all opinions are my own. For more info, please visit our disclosure policy.