A couple of nights ago, I had the opportunity to take my older princess to go see a screening for Finding Dory. Since they had a limited number of seats, we initially could only have one extra ticket. So you know it was hard to pick which one of my kids would go. Since my son had a movie day out with his uncle a week ago, and my younger daughter's birthday is next week (not to mention the fact that she didn't like when Nemo got lost so I wasn't sure how she was going to handle Dory lol), I decided to take my middle one.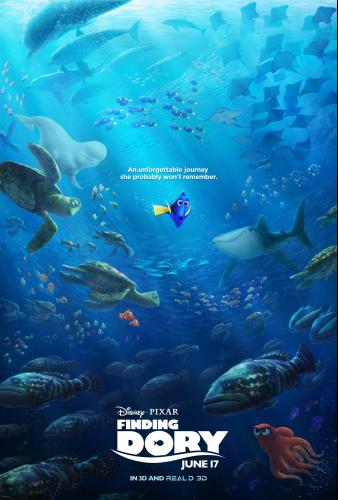 Ever since I got back from Disney and I got to watch the first 33 minutes while there, I have been counting down to the release of Finding Dory. Seriously, I bought our tickets to watch it opening day a couple of weeks ago. But there's just something magical about getting to see the full movie before it's officially out in theaters.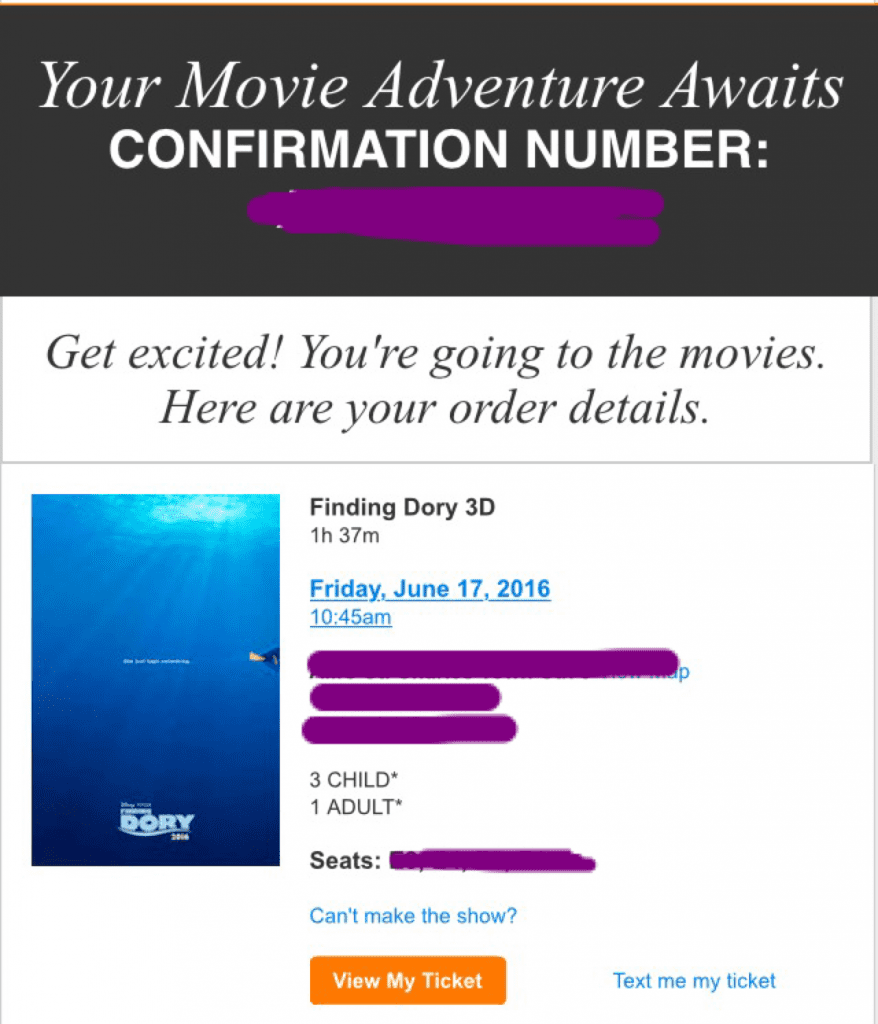 And the fact that I got to spend quality time with just my one daughter was such a treat because we don't get to do it too often. And the icing on the cake was that they ended up allowing me two extra tickets. Since I wanted to stick with focusing on Olivia, I decided to secretly invite her friend Olivia (yes…oh and they have the same middle name, both last names start with an "S", and they were born the same year only days apart LOL) and her mom. Needless to say, they were both ecstatic!
Finding Nemo is one of my absolute favorite Disney movies, so I knew that Finding Dory would be just as excellent. It was such a tease (a really good one at that) to see the first part of the movie last month. But to watch it all come together in 3D a couple of nights ago was really spectacular. The only way I could really sum up this review is: GO SEE IT! Trust me, you will not be sorry!
I am always looking for what real-life lessons are taught in animated films, and this one was no different. Ever since my kids were little, we've instilled in our kids the importance of not using the words "I can't". But instead, to rephrase it to "I'm having trouble can you help me?" We try to show them by example every day and anytime they are struggling with something that "where there's a will, there's a way". So I really loved the big message that played throughout the film: there is always a way. This is a life lesson for children and adults alike.
Check out this "Finding Dory secrets" revealed from 4HatsAndFrugal.com, who got to attend the LA movie premiere and meet Ellen and the rest of the cast! How awesome is THAT?!
Want to get into the #FindingDory spirit before Friday? Check out these cool printables courtesy of Disney Studios. Just click on the link to download.
Finding Dory educational packet
Finding Dory family tree activity
Finding Dory search the scene activity
I was on snapchat sharing snippets of what was happening on our way to the movies and after. Obviously, we couldn't take pics inside the theaters, and actually had to turn all of our phones, tablets, etc into security before entering.
Check out some of my snaps and who my daughter thinks should go out and watch Finding Dory.
ABOUT THE MOVIE Disney•Pixar's "Finding Dory" welcomes back to the big screen everyone's favorite forgetful blue tang Dory (voice of Ellen DeGeneres), who's living happily in the reef with Marlin (voice of Albert Brooks) and Nemo (voice of Hayden Rolence). When Dory suddenly remembers that she has a family out there who may be looking for her, the trio takes off on a life-changing adventure across the ocean to California's prestigious Marine Life Institute, a rehabilitation center and aquarium. In an effort to find her mom (voice of Diane Keaton) and dad (voice of Eugene Levy), Dory enlists the help of three of the MLI's most intriguing residents: Hank (voice of Ed O'Neill), a cantankerous octopus who frequently gives employees the slip; Bailey (voice of Ty Burrell), a beluga whale who is convinced his biological sonar skills are on the fritz; and Destiny (voice of Kaitlin Olson), a nearsighted whale shark. Deftly navigating the complex inner workings of the MLI, Dory and her friends discover the magic within their flaws, friendships and family. Directed by Andrew Stanton ("Finding Nemo," "WALL•E"), co-directed by Angus MacLane ("Toy Story OF TERROR!"), and produced by Lindsey Collins (co-producer "WALL•E"), Disney•Pixar's "Finding Dory" swims into theaters June 17, 2016.
Like FINDING DORY on Facebook. Follow FINDING DORY on Twitter. Follow Disney/Pixar on Instagram. Follow Disney Studios on Pinterest. Visit the official FINDING DORY website here.
Watch the official trailer:

Did you enjoy Finding Nemo? Will you be taking your family to go see Finding Dory?