This post is sponsored by Rotten 2 the Core Kidz Spa, and I have received some form of compensation. As always, all opinions are my own.
---
Last week, my princess #1 turned six whole years old! When deciding what to do for her birthday, it was a no brainer to surprise her with a trip to our local kids' spa, Rotten 2 The Core Kidz Spa. This spa is located in Waldorf, MD, and we've been there a few times before on each of my daughters' birthdays. I've always had great customer service, which is big for me. And since her birthday fell on a Tuesday, it was the perfect opportunity to take advantage of going when everyone else was at school (another benefit to homeschooling).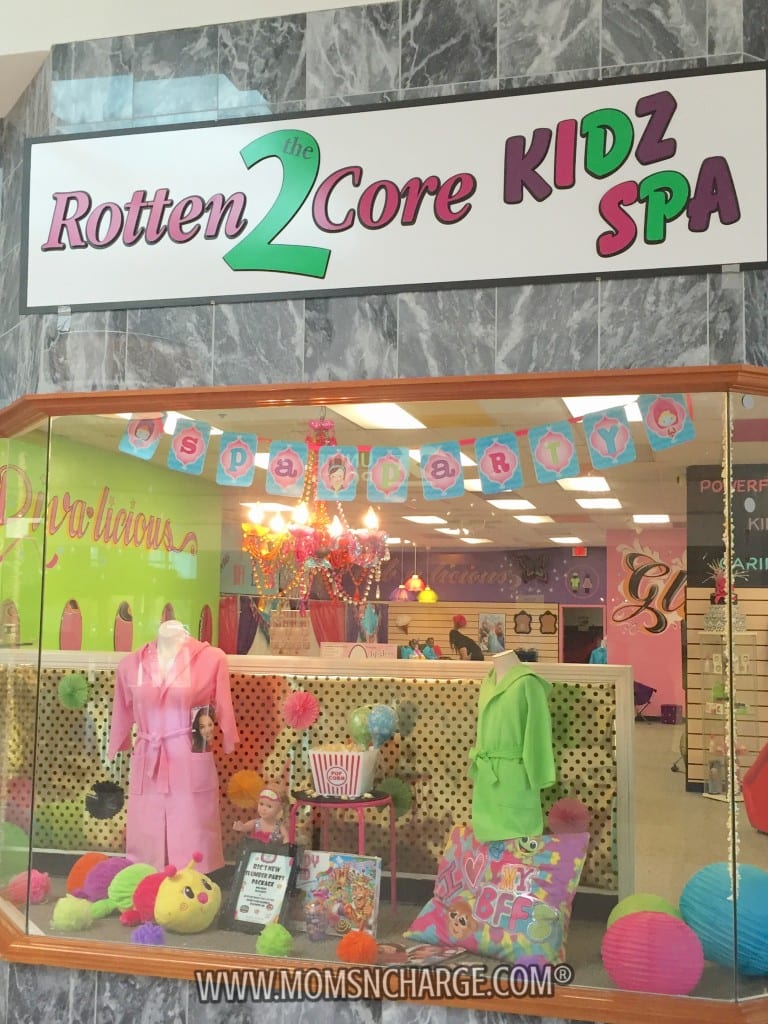 There are so many things to love about Rotten 2 The Core Kidz Spa, so I'll share them through the pictures and video I took. So why should you take your princess to go visit them today? Here are 10 good reasons:
1.Because it's a spa for kids
What more needs to be said? Everything is all small and cutesy! Everything is just the right size for little girls (although they do service girls from age 2 up to 16).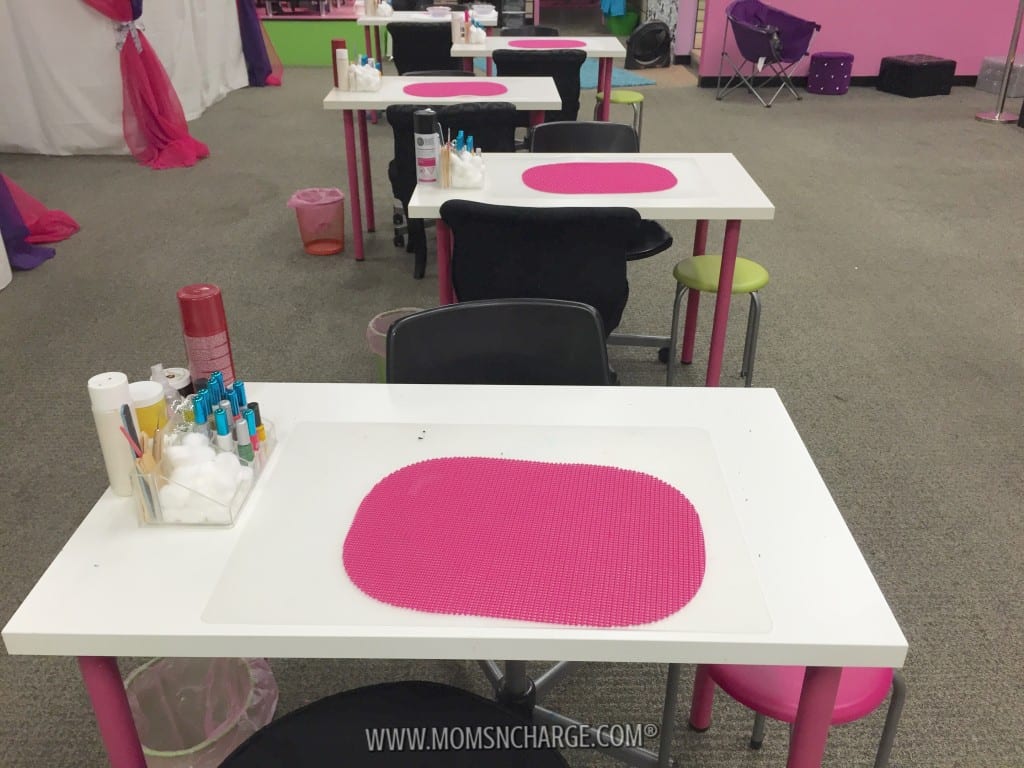 2. Because you should teach your daughters self-care at an early age
I used this opportunity to chat with the birthday girl about why she's a princess, and how she needs to always take care of herself. She may not have fully understood, but I guarantee, it will hit home as she gets older.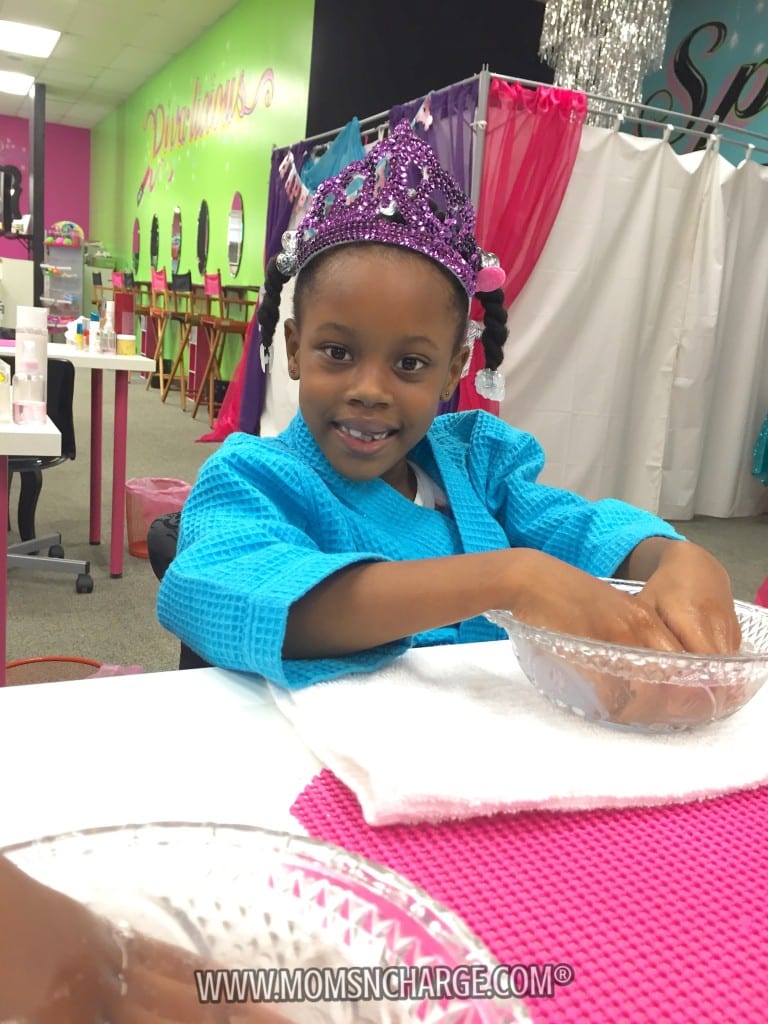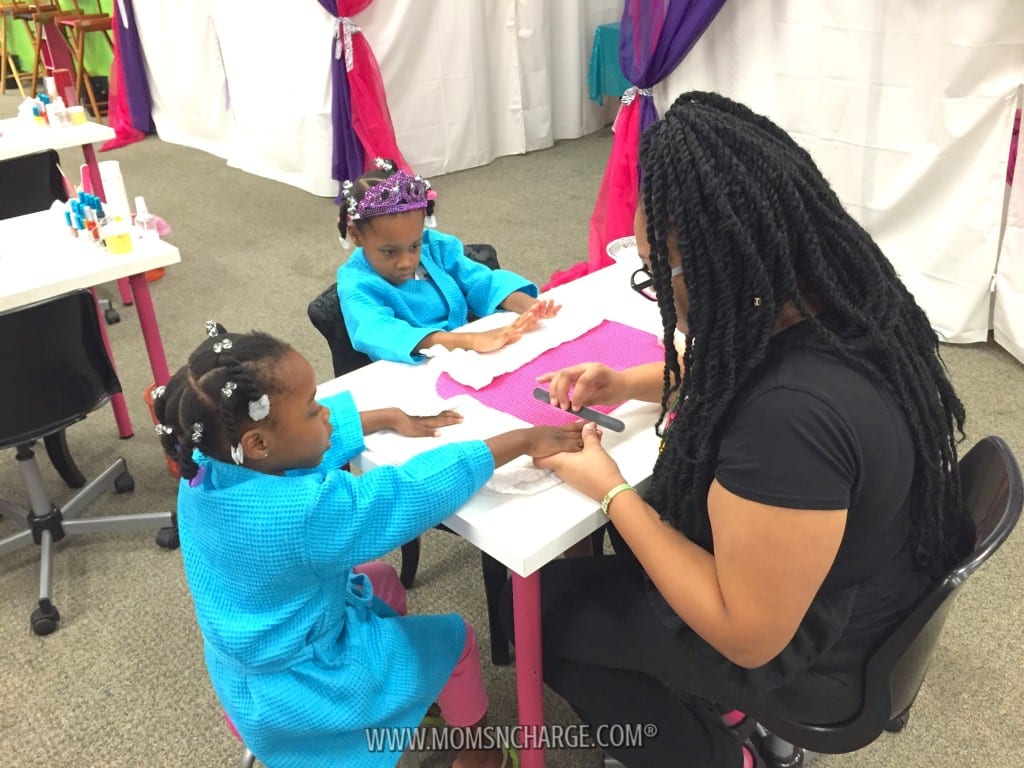 3. Because they get to put on cute robes
Your princess will have the ultimate spa experience because they get to throw on a cute robe while they get their mani and pedi. This is the beginning of the smile that won't leave their face until they're gone.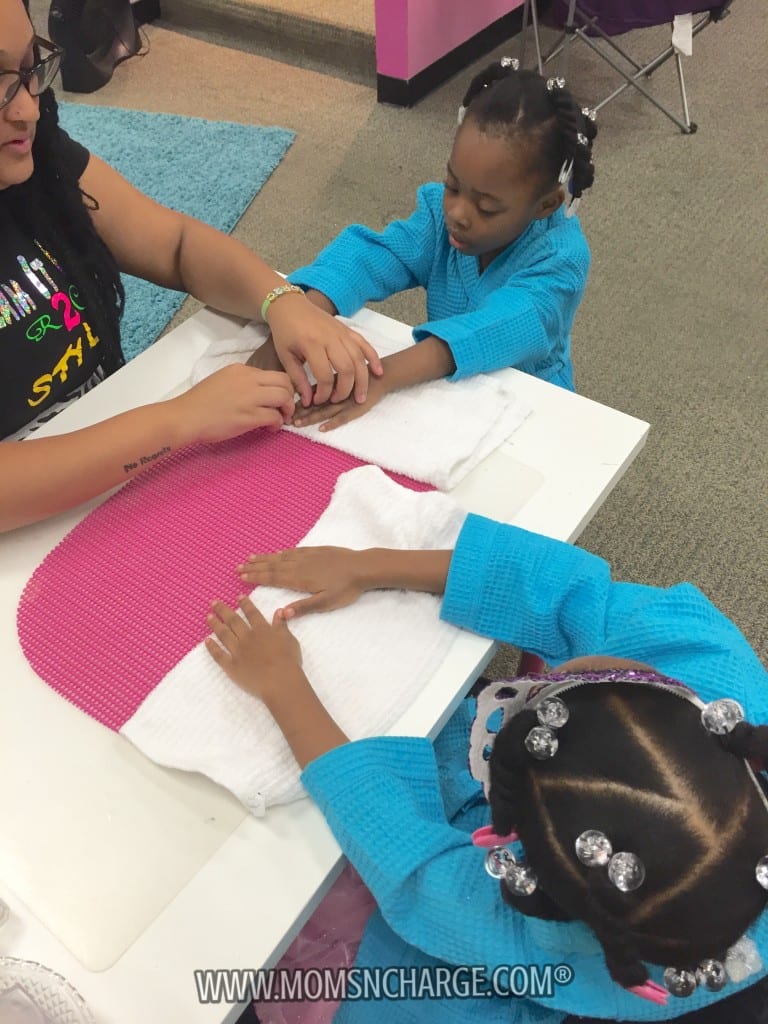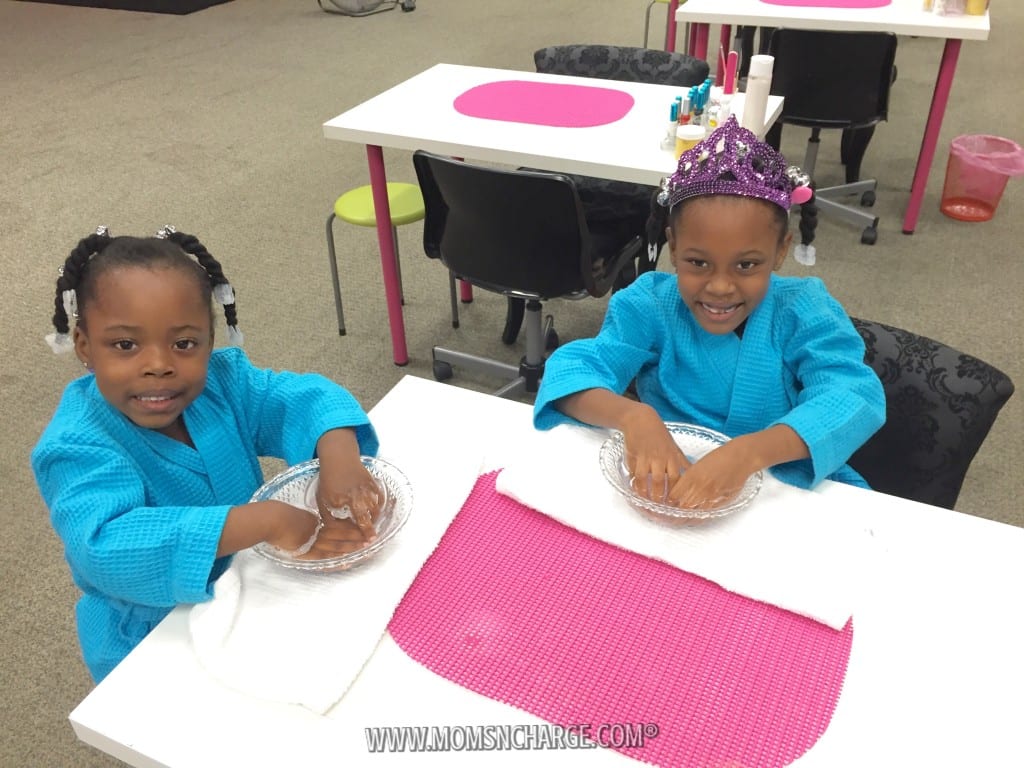 4. Because they get to sip umbrella drinks while they get their feet done
Seriously…I don't even get an umbrella drink when I get my mani and pedi. I'm going to have to talk to them about this!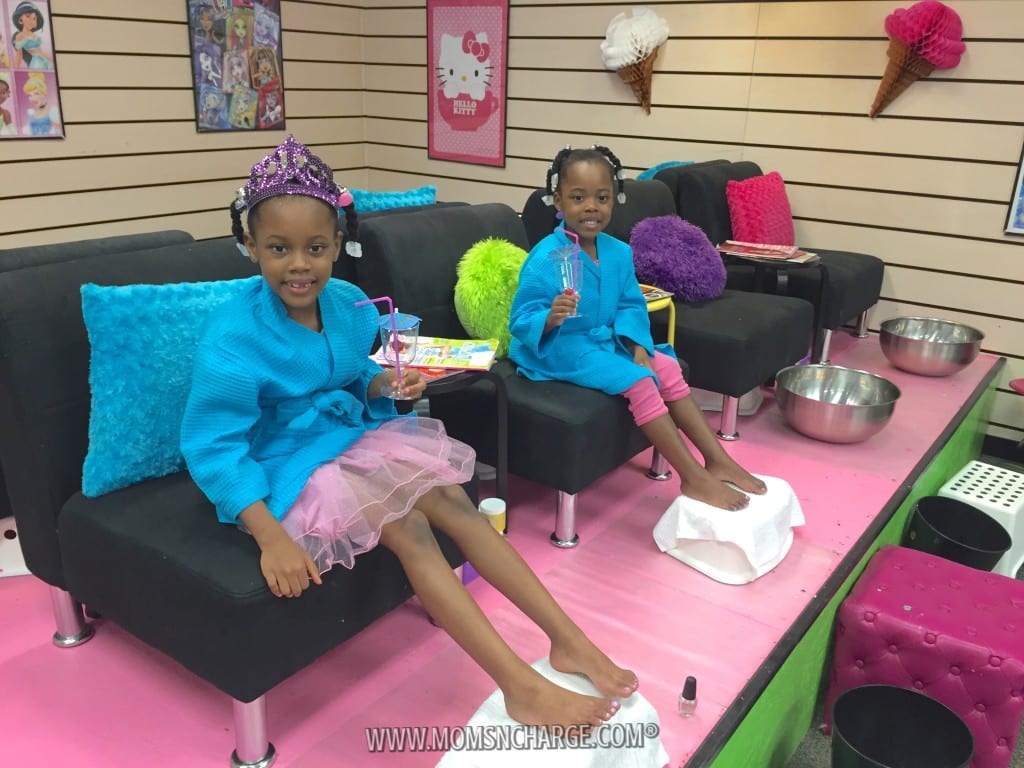 5. Because they get to choose their own colors and express their individuality
Normally, I only let me girls paint their toenails. The birthday girl developed a bad habit of biting her nails, so we're trying to nip that in the bud. But for the sake of birthday celebrations, I allowed them to go all out. I did have to tone down one of the colors slightly, but kept it in the same color family.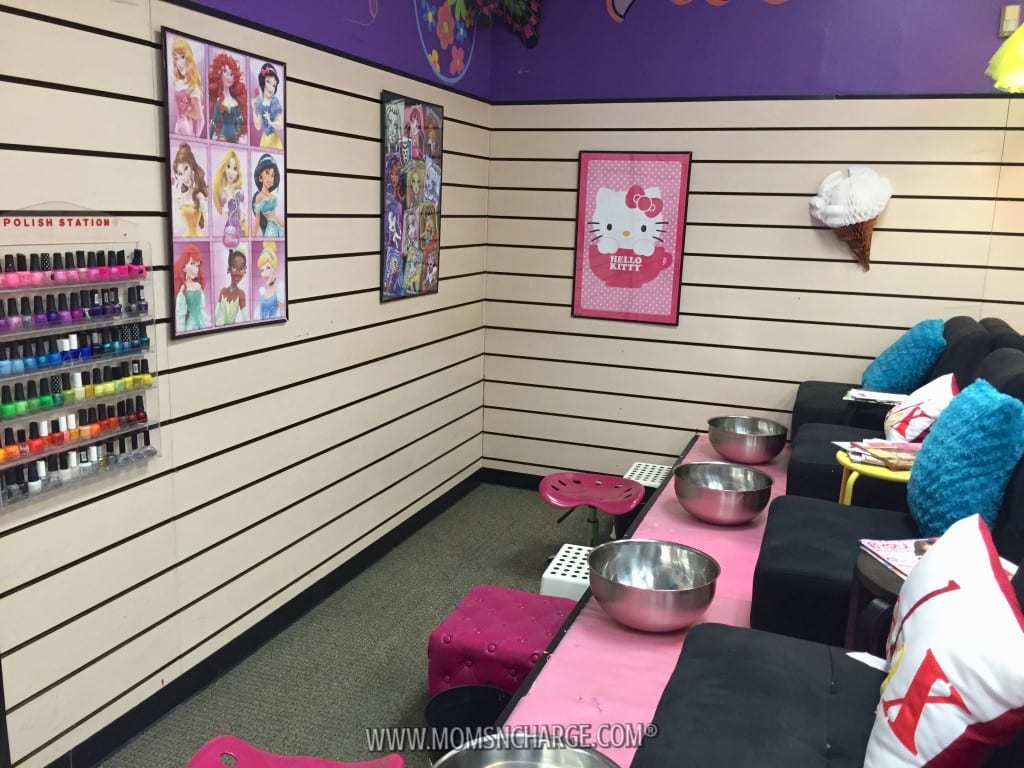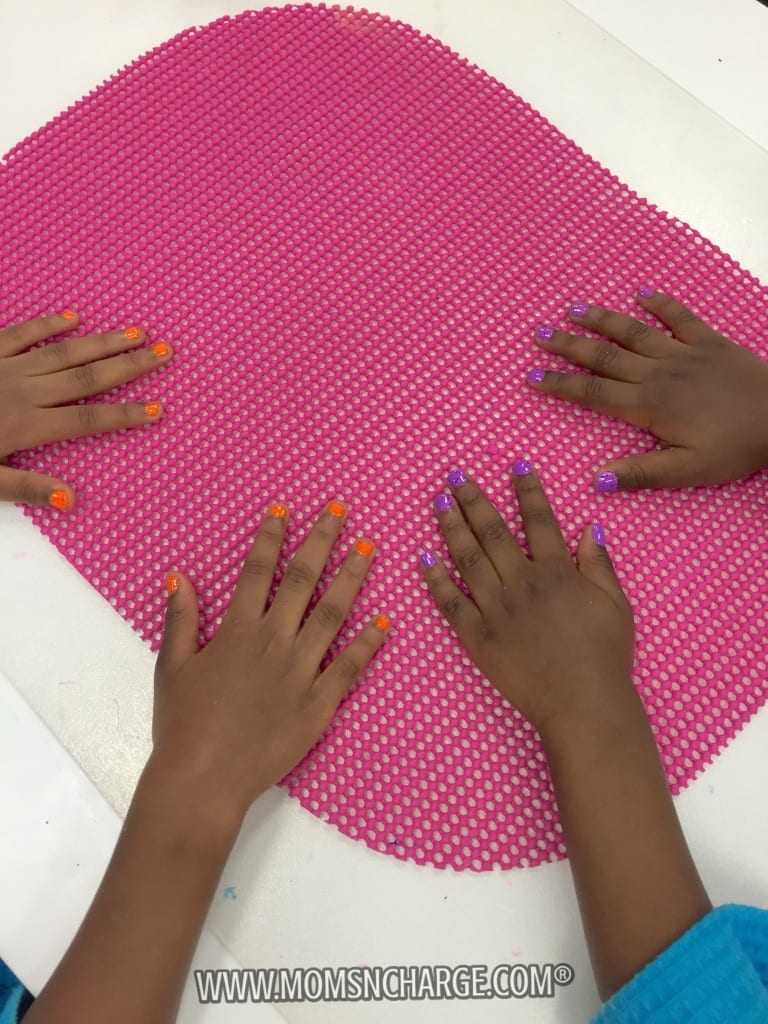 6. Because they get to be treated like royalty
My girls were seriously pampered to the point where they kept the smile on their faces the rest of the day. They loved hopping up in the tall chairs to get their faces glittered and glamoured up.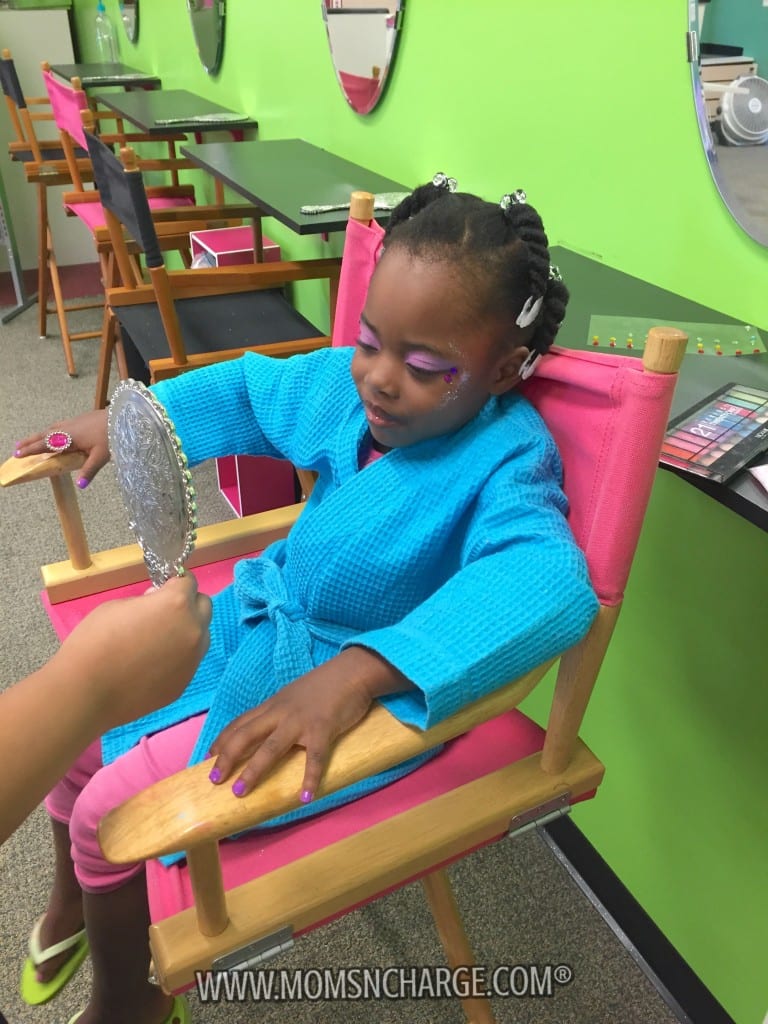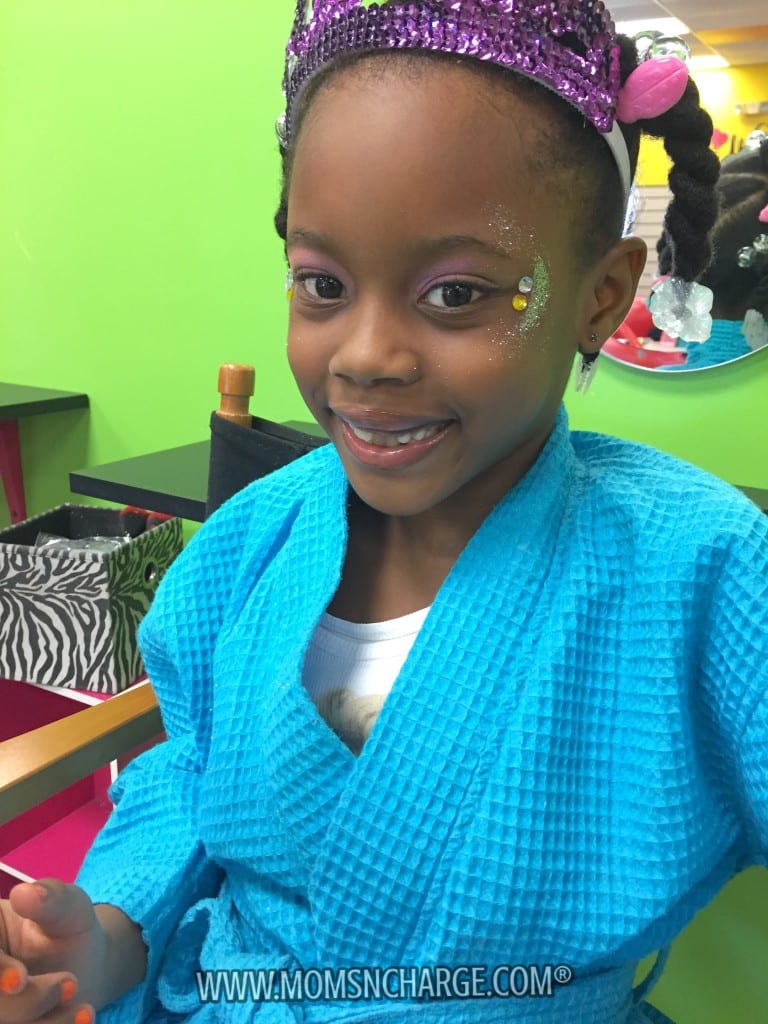 7. Because they get to play dress up
What princess doesn't love a good afternoon of dress up? Even better when they have an unlimited array of clothes at your disposal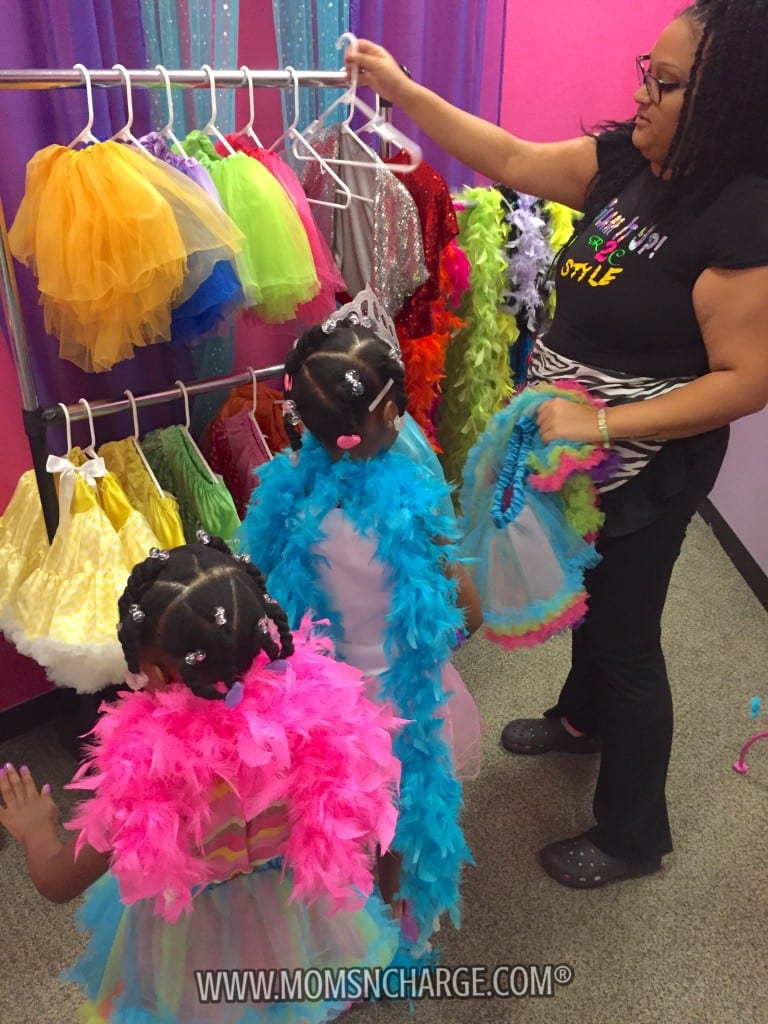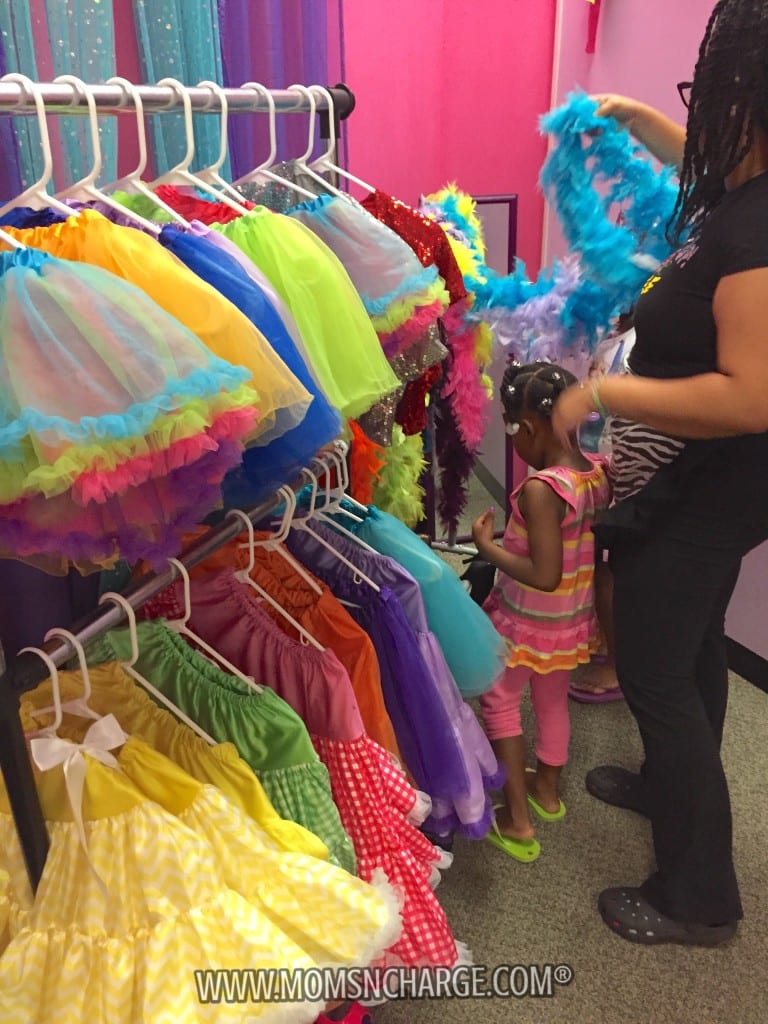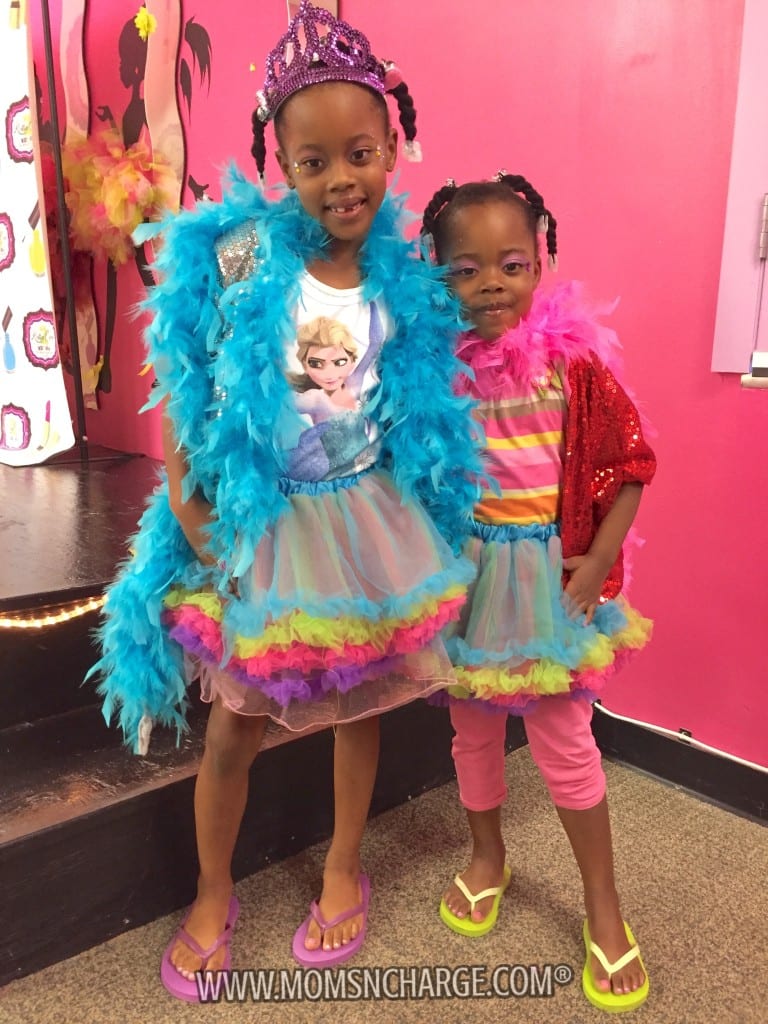 8. Because they get to walk the runway
It's one thing to have dress up time for the girls. But then to encourage them to put on their own fashion show and walk the runway?! #priceless This small but powerful addition is confidence building in the making of all little princesses that come to the spa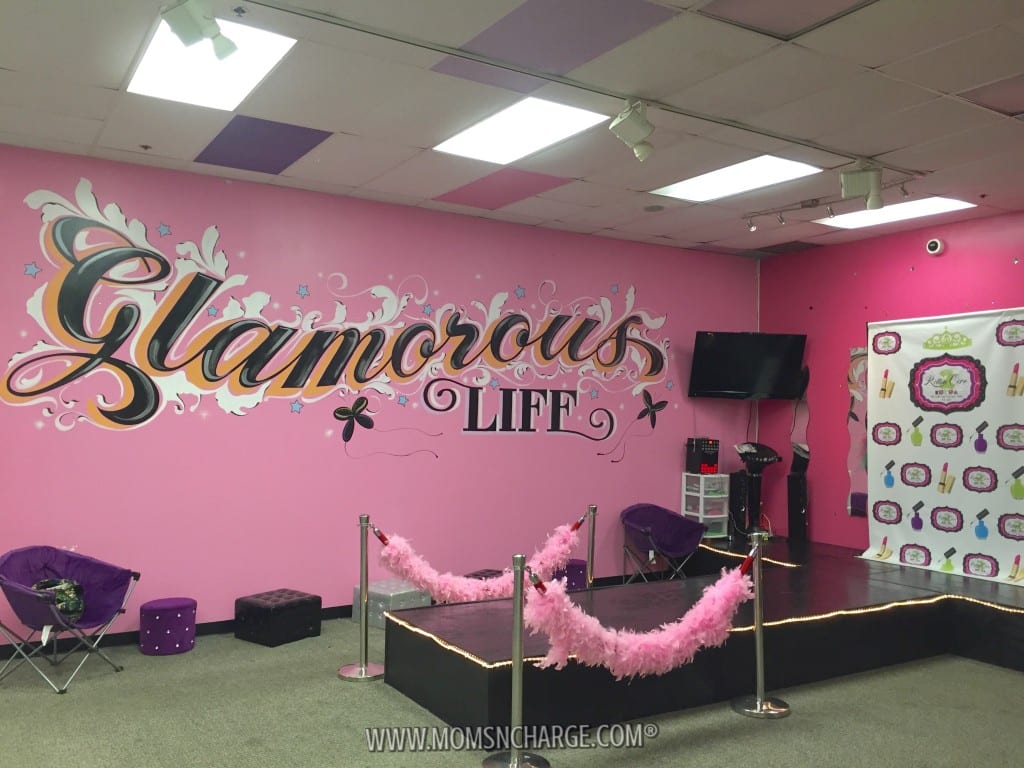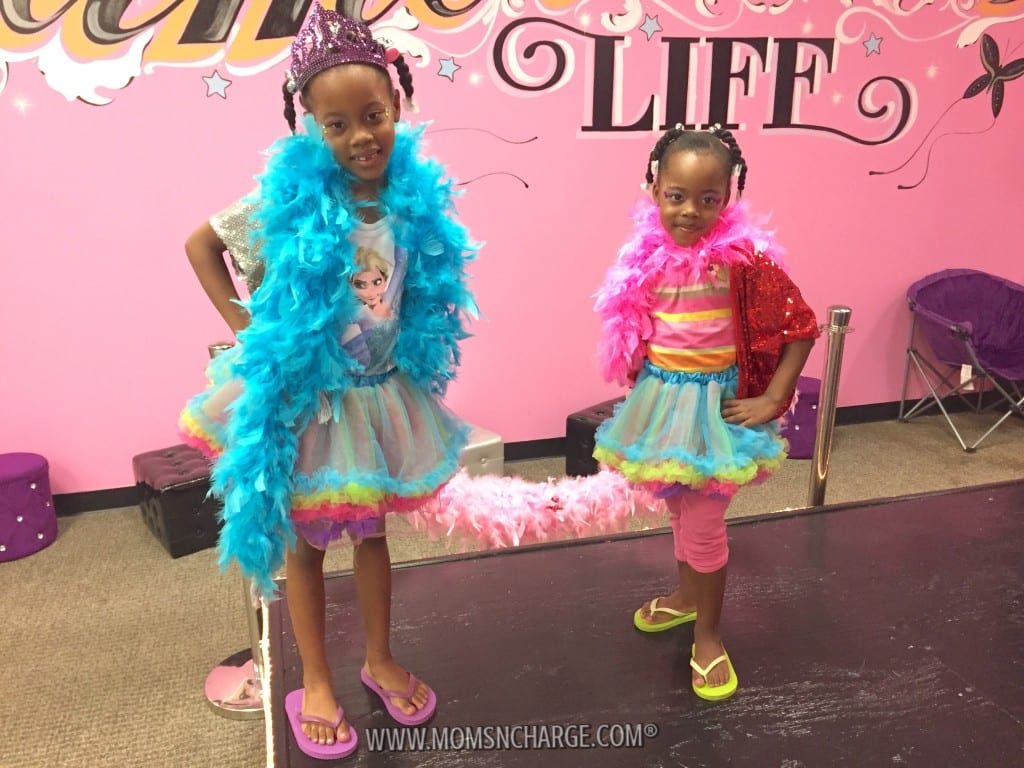 9. Because they can get pampered in the salon
Yes, y'all, yes. This spa comes complete with a hair salon. So your little princess can literally get a full fledged makeover all in one place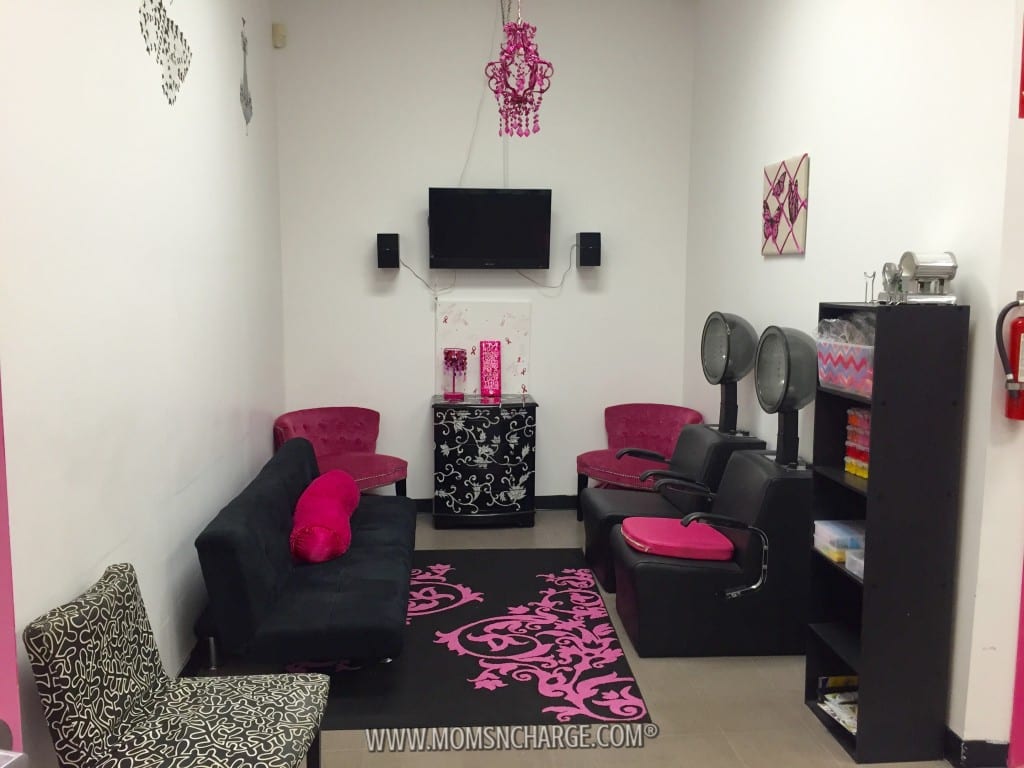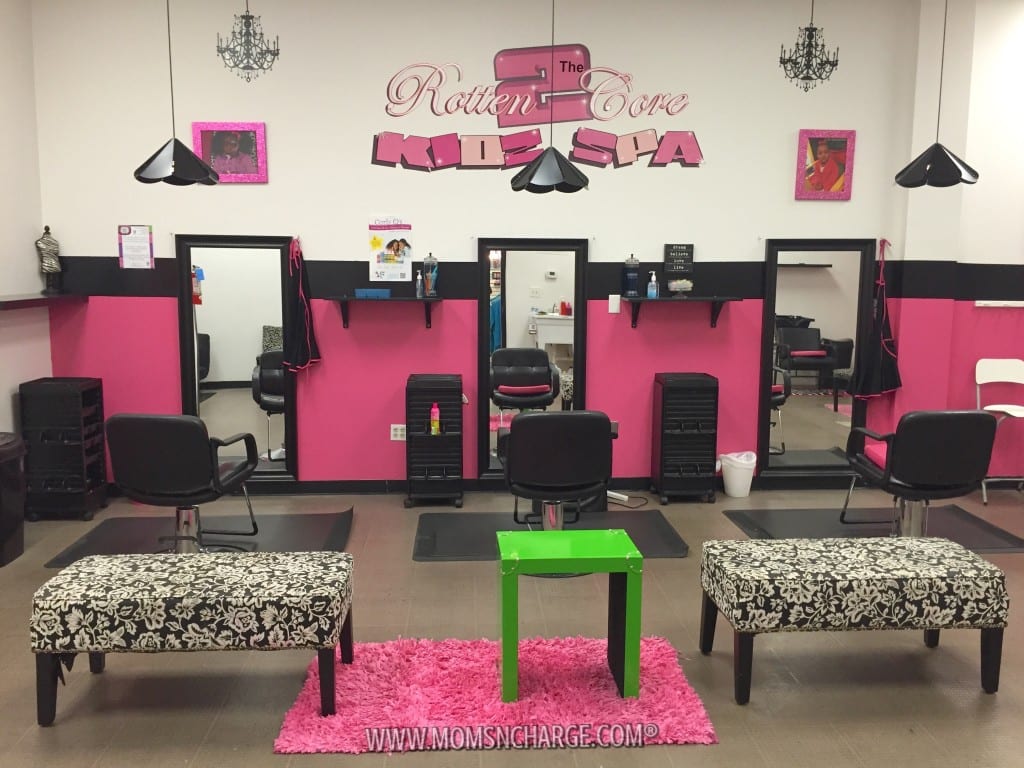 10. Because they spared NO detail when creating this space
From the time you walk in, until the time you leave, you can see they they have absolutely thought of everything! Even the lamps…yes, the lamps have tutus on them! Everything around the spa was created with little girls in mind, and as a momma who is all about self-love, this is a great environment to teach that to little girls.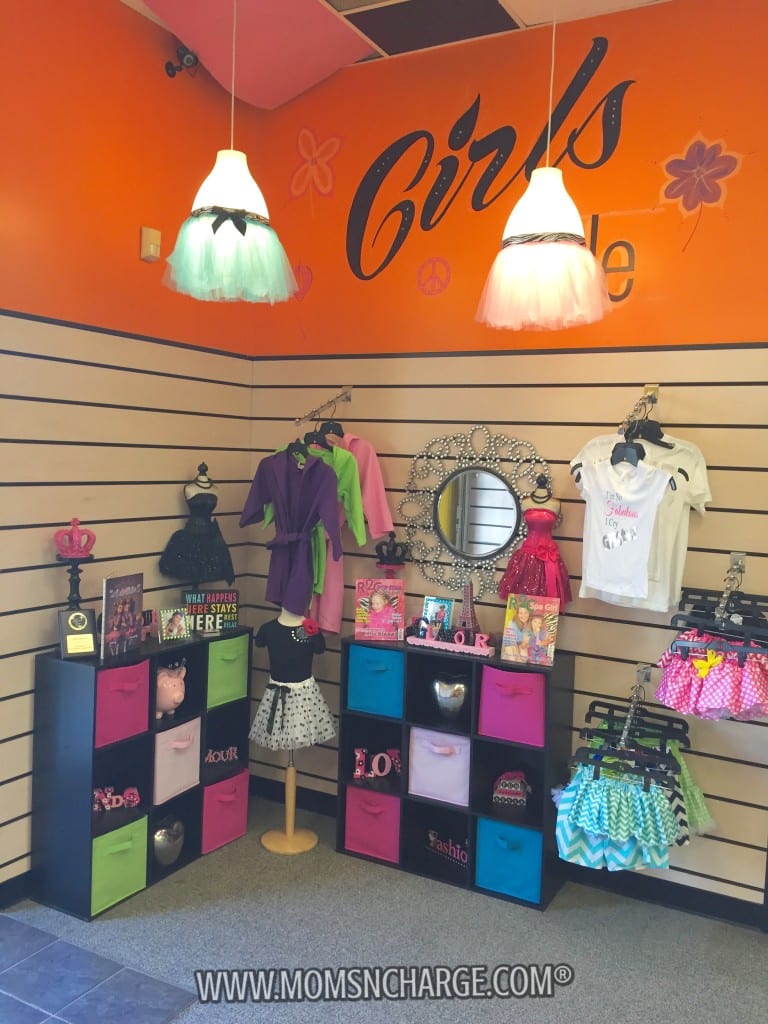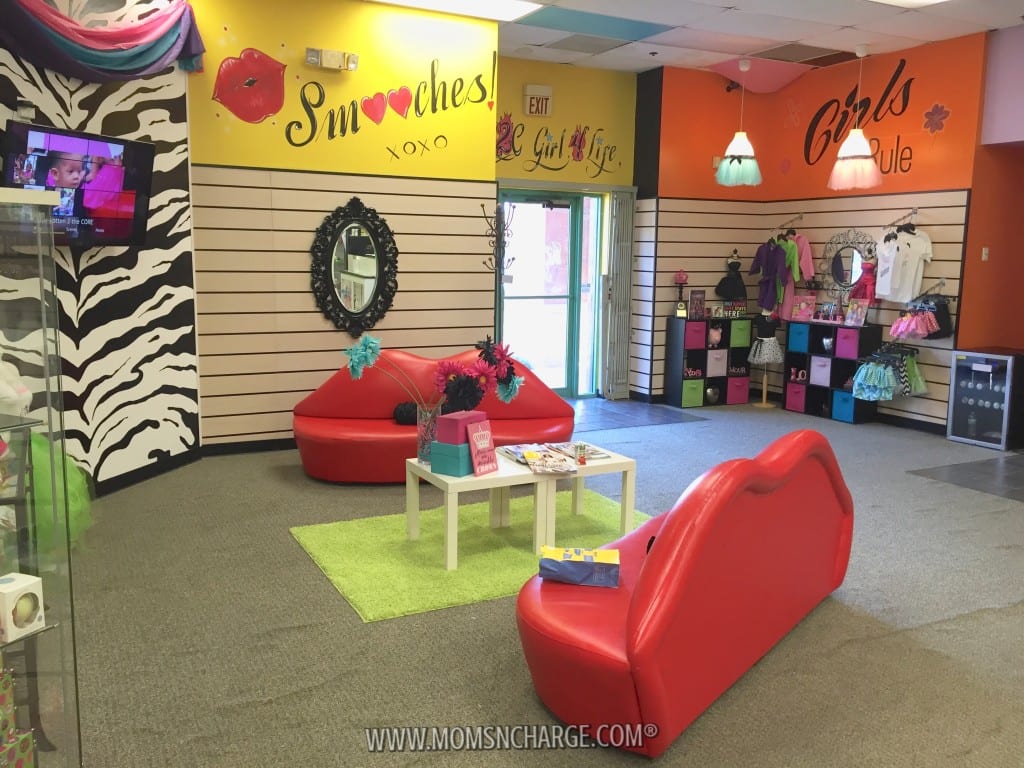 A huge shout out to Karen Thomas, owner of Rotten 2 The Core Kidz Spa, and her amazing team! Thank you for truly making my princess' birthday extra special!
Check out my Periscope video below for an inside look into the spa!
Rotten 2 The Core Kidz Spa has something for every little princess! I would absolutely recommend this for your little girls (be sure to check out their birthday party packages). Check out the video for details on the slumber party packages they offer as well. You can find out more about R2CKidsSpa by visiting their website: www.R2CKidzSpa.com
Follow them on Facebook, Twitter or Instagram. I know my princess had the best birthday ever, which makes me the best mom ever 🙂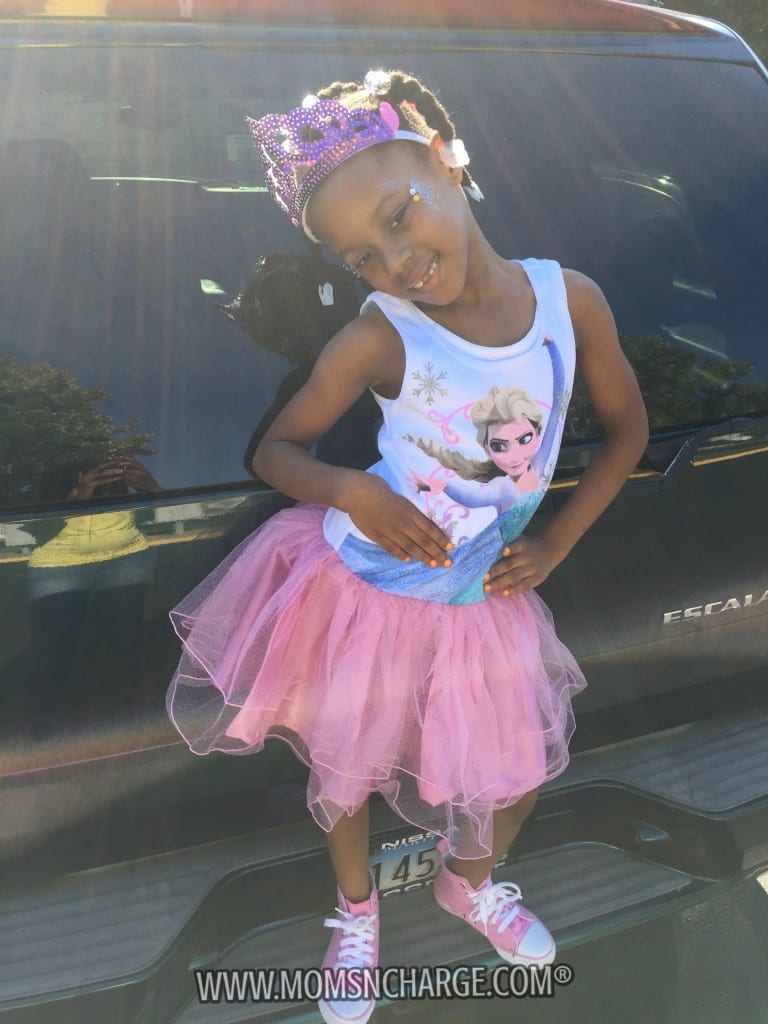 So what do you think? Would you take your princess to this kiddie spa?