Disclosure: This is a sponsored post as a Blogger Ambassador/Correspondent for the Ubiquitous Expo. As always, all opinions are my own.
---
I am thrilled to be invited back again as a Blogger Ambassador/Correspondent for the 2016 Ubiquitous Expo. If you missed my recap and deets from last year, you can check it out here. I was seriously amazed at how well executed this event was last year, and I cannot wait until August 27th for the start of this fabulous event!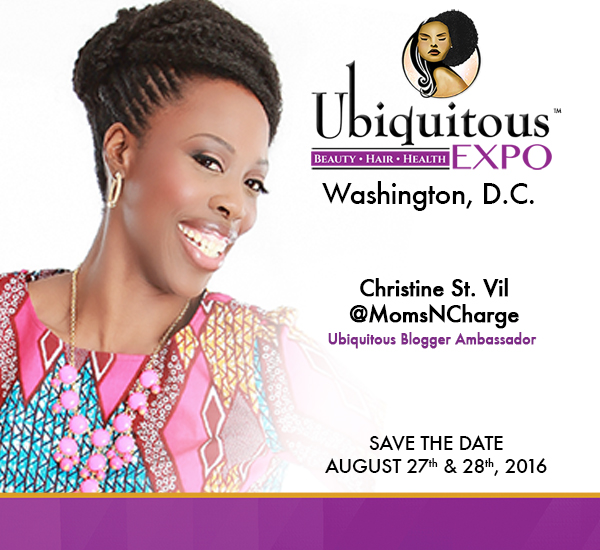 Here's your chance to join me in Washington, DC next month for the Ubiquitous Beauty, Hair and Health Expo at the Washington Convention Center, for a show that is all about you (yes, YOU)!  There will be a great selection of quality vendors and informative workshops.  At Ubiquitous Expo 2016, you will enjoy performances by Yolanda Adams, Vivian Green, Chante Moore, Maurette Brown Clark and more (I said yassssssssssss).  Special guests include New York Times bestselling Author Zane, Actress and Producer Nicole Ari Parker, and Entertainer Marcus D. Wiley.
So if this isn't enough, I wanted to share 5 things to look forward to at this year's event. If you've never been, be sure to mark your calendar and get your tickets today. If you're in the DMV, you have no excuse and I should be seeing your face up in the place 🙂
Unique Energy
When I walk into a room (whether it's a conference, meeting or other event), I immediately pick up on the energy. I go to a lot of events every year. But I can honestly say that the energy at Ubiquitous is unique. It is welcoming. It is energetic. It is electric. It is powerful. One thing that really touched me is that the event didn't start until a prayer over the event and all of the attendees was said. I've never seen this done at an event like this before, but it just goes to show the amazing culture that Germaine Bolds-Leftridge (Founder) has created with Ubiquitous.
Powerful Panels & Workshops
What's an event or expo without being able to walk away more powerfully equipped with new knowledge? I was fortunate to participate in a panel discussion last year along with other bloggers and social media/digital strategists. There were also panels that discussed relationships and all things hair. I also really enjoyed last year's hair workshop with celebrity stylist Kim Kimble.
Runway Show
For the first time since the launch of the Expo, this year will feature a Ubiquitous Runway Show. The show, "Where Relaxed Meets Natural Hair and Fabric" will take place only at the Ubiquitous Expo.  Be inspired by the latest selections from Glynn Jackson, Studio D'Maxsi, Corjor and Brittany Benton.  This two-day fashion trend release will premiere on the Ubiquitous main stage.
First-Class Vendors
Ubiquitous Expo weekend is your one-stop shop for all things beauty, hair, and fashion. I purchased a few things last year from different vendors. I had a great experience with everyone that I encountered, and I loved it. I was re-introduced to vendors I may have heard of prior to, and introduced to new vendors I hadn't heard of.
Exciting Performances
One of my favorite parts of Ubiquitous is the Food for Your Soul Gospel Celebration. I'm a big fan of Maurette Brown Clarke. Actually, my girls are too. And she told me she wants to meet Ms. Clarke so I need to see how I can make that happen (her favorite song: King Oh King). Joining Maurette this year will also be the amazing Yolanda Adams. When I tell you, I felt like I was at church last year. I know it can only get better this year.
Check out this sneak peek into this year's Expo:
Calling All Caregivers with CVS 
The Ubiquitous Beauty, Hair & Health Expo has partnered with CVS Health to celebrate those who donate their time to take care of family members, friends or neighbors who are sick, disabled or challenged. Together we are Calling All Caregivers to join us on August 27th-28th as we honor Caregivers at the Ubiquitous Expo 2016 with workshops, prizes, entertainment and more.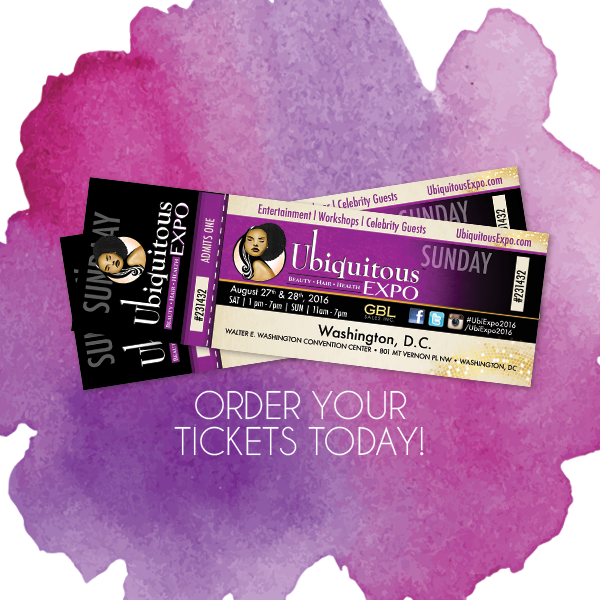 Get your tickets now here.  Be sure to follow @Ubiquitous_ Expo on social media to stay on top of the latest news and featured giveaway.
Giveaway time. Enter below to win! The winner will be chosen on August 17th.