One thing about me you may not know is that I am a huge fan of roller coasters. I don't get to ride them as often as I used to, but when I do, it's always a good time.
So when Six Flags America invited my family and I to check out the new Wonder Woman ride which debuted on Tuesday, it was a no brainer!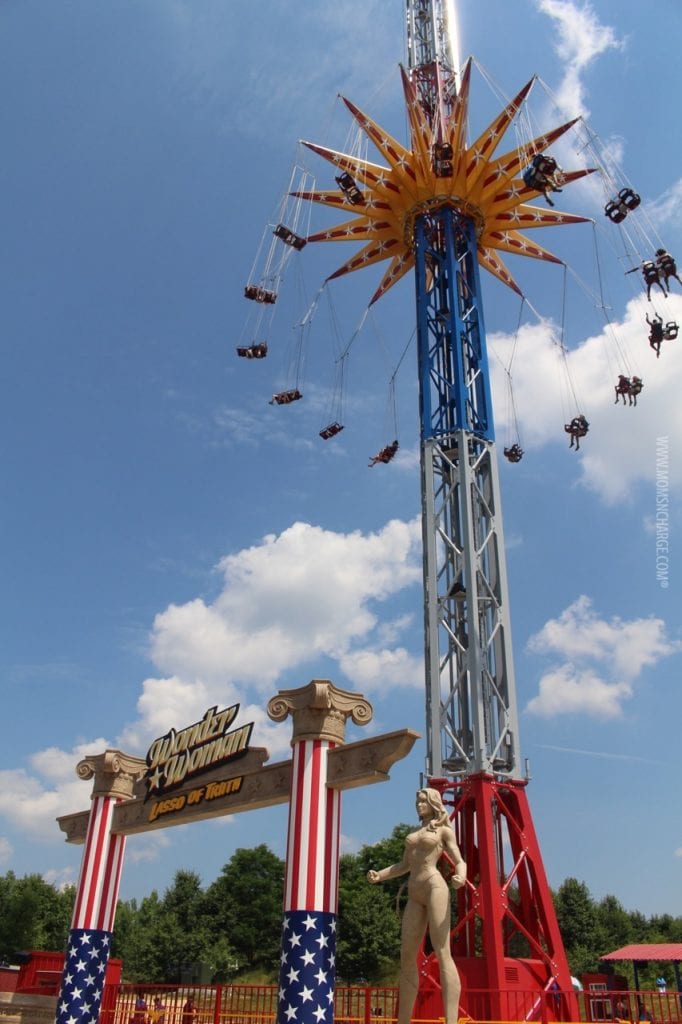 The deets on the ride:
The hype around all things WONDER WOMAN couldn't be any bigger and now, and to top it off, Six Flags America has debuted its newest and tallest attraction in park history – the Wonder Woman Lasso of Truth thrill ride!
It will mark the first time a theme park ride in the region has been named after an iconic female DC Super Hero. This.is.huge.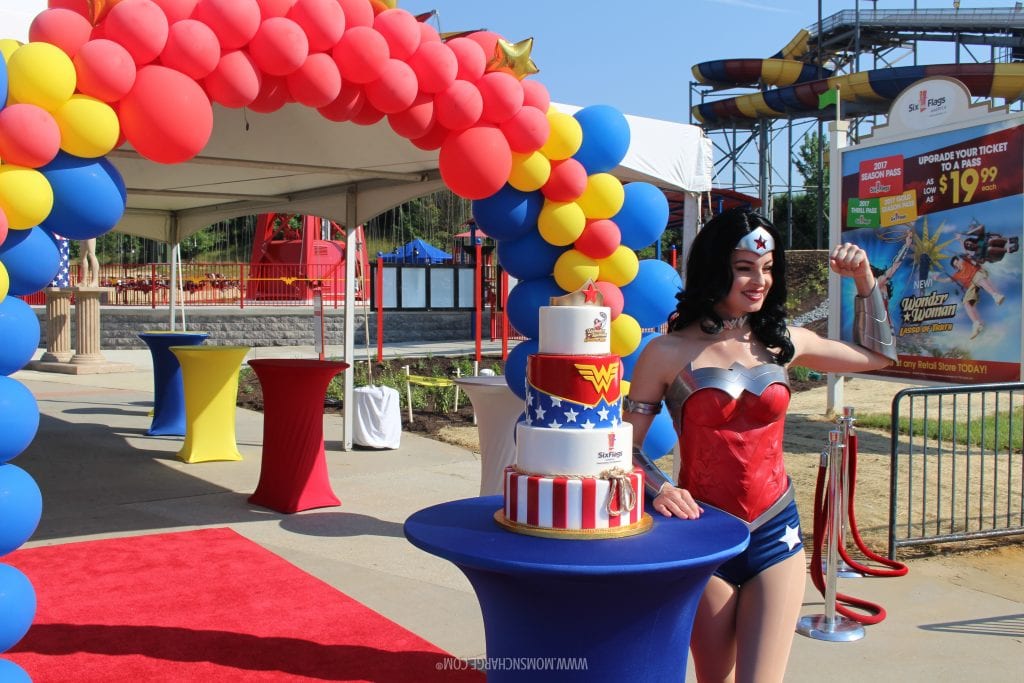 This was so exciting and I was thrilled to be invited for the media debut with my family.
If you recall from my Superman experience last year, Six Flags definitely knows how to take fun to the next level! And this time around was no different.
Our experience:
We were greeted with Wonder Woman backpacks filled with treats and trinkets before being taken to where all the magic was taking place. Since we got there a little earlier, we got to take part in a couple of live rides with the media crew (special shout out to Good Morning Washington's Eileen Whelan).
Live Video on the new Wonder Woman Lasso of Truth:
The view from the ride of the entire park was absolutely beautiful (once you can catch your breath from being so high up lol). My kids are 5, 7 & 9 and all three were tall enough to get on the ride. But the youngest opted out.
We got to do a live ride so the GoPro got our real reactions during our first trip on the new Wonder Woman ride. Check it out!
After we rode the ride a couple of times, we got treated to some yummy eats (which I forgot to take pics of) and drinks. And it just wouldn't be complete without Wonder Woman cupcakes!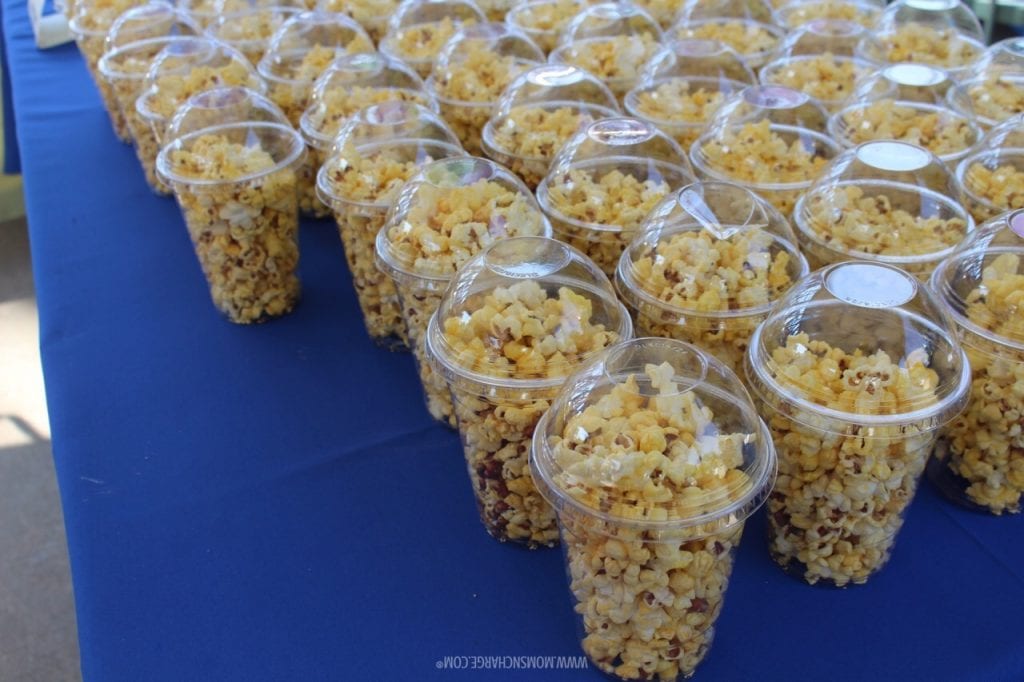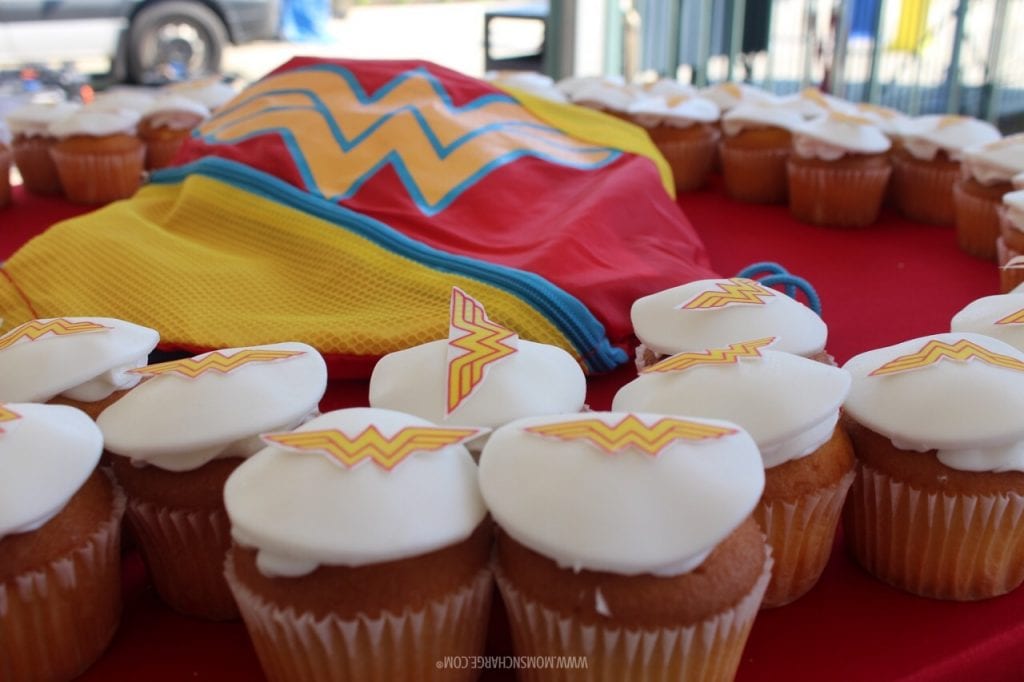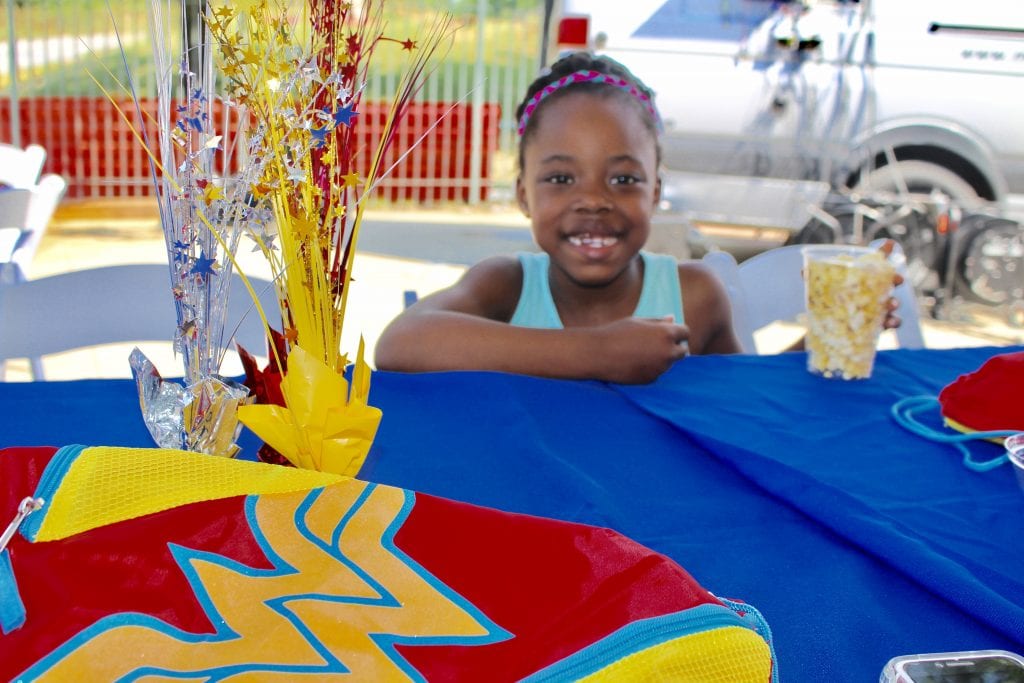 Instagram Stories Behind-the-scenes:
Meeting up with the Bloggy Boos:
It's always a good time when you get to meet up with your girls. We ran into The Style Medic (with her boys) and Mimi Cute Lips. And yes, the capes were definitely necessary. My Halloween costume was perfect 🙂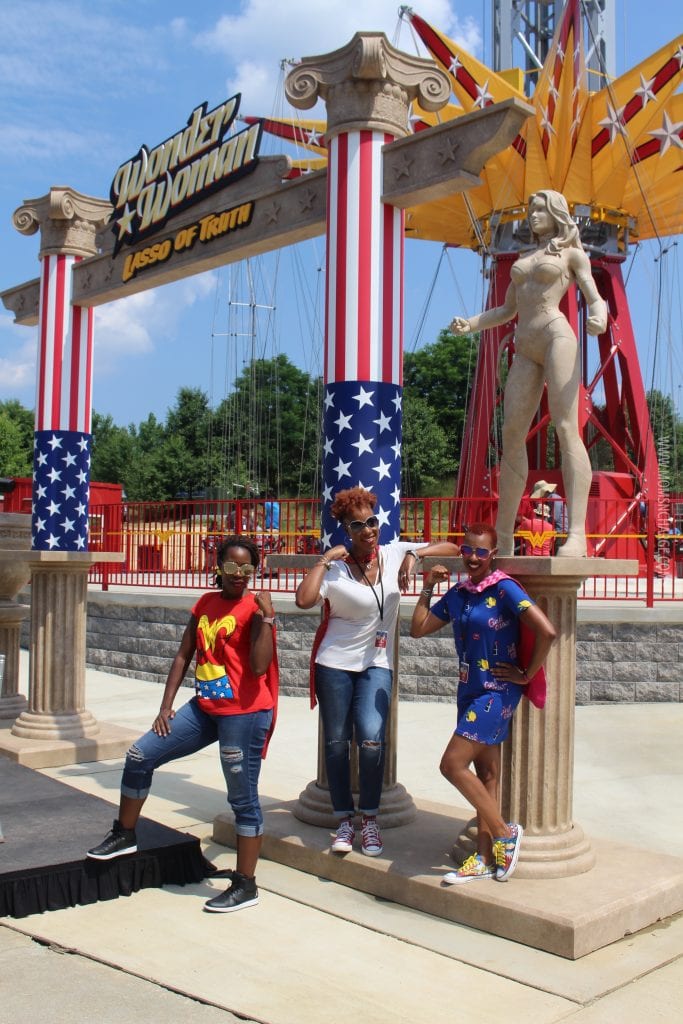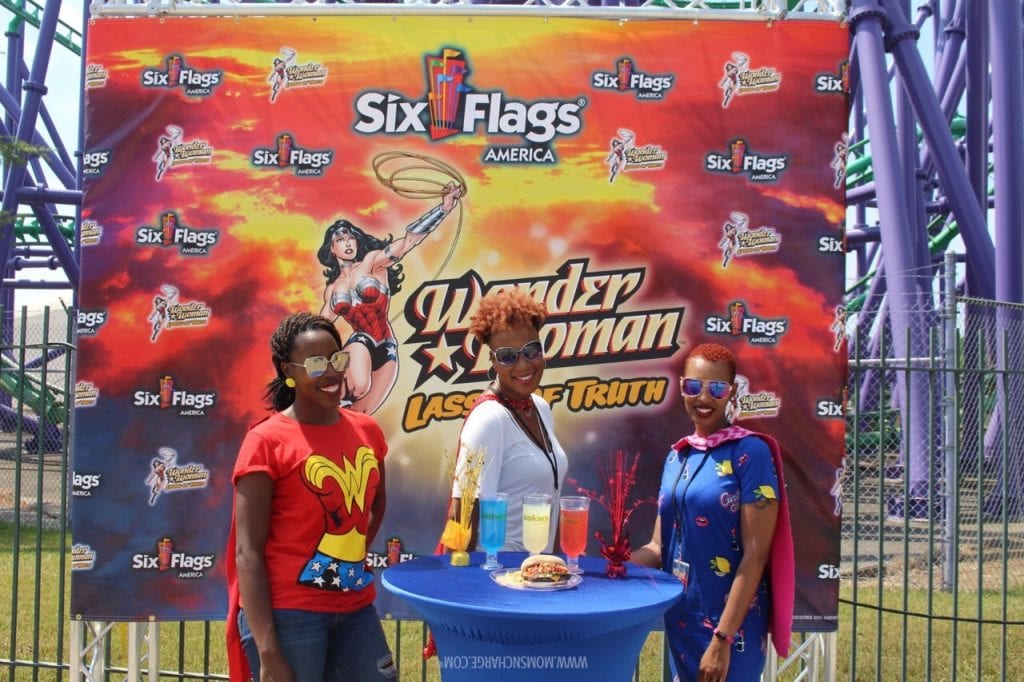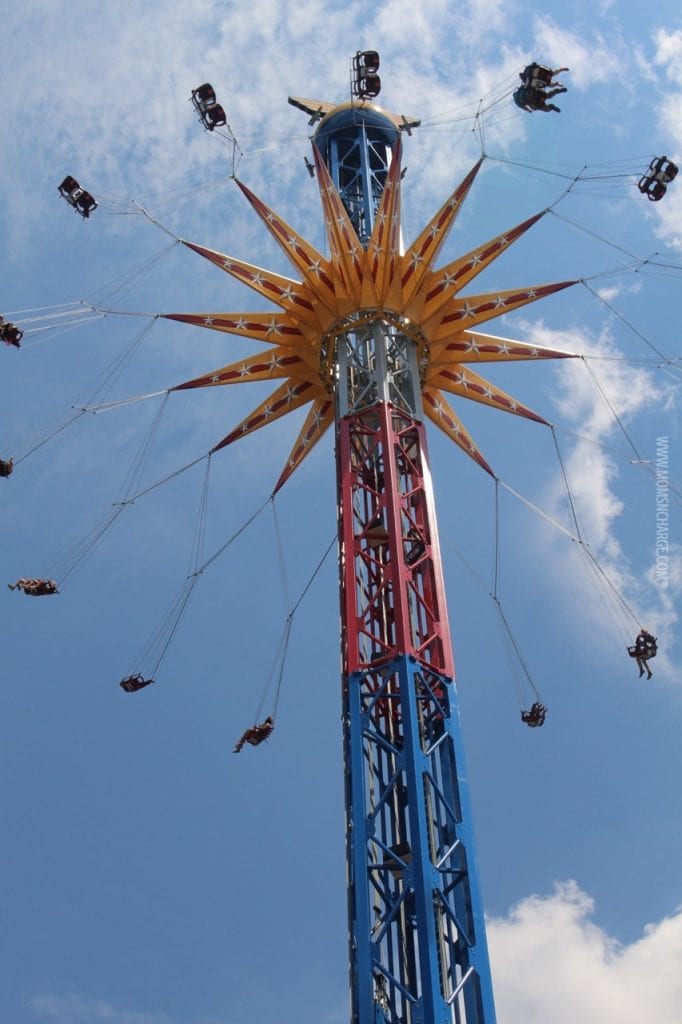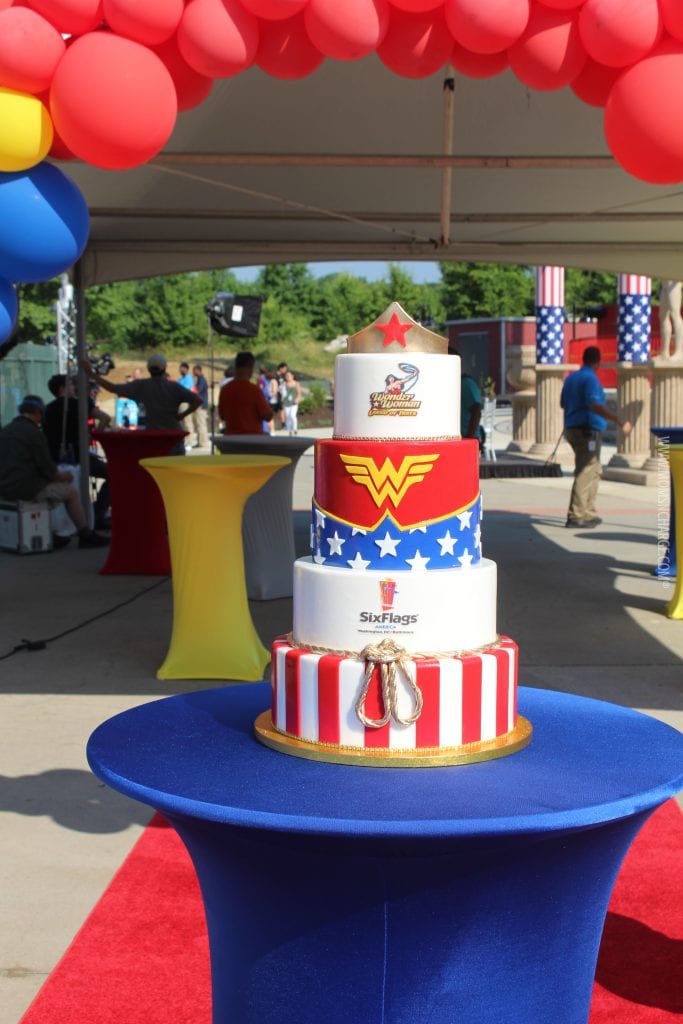 All in all, we had an amazing time! And the kids? Well…this happened before we barely got out of the park. LOL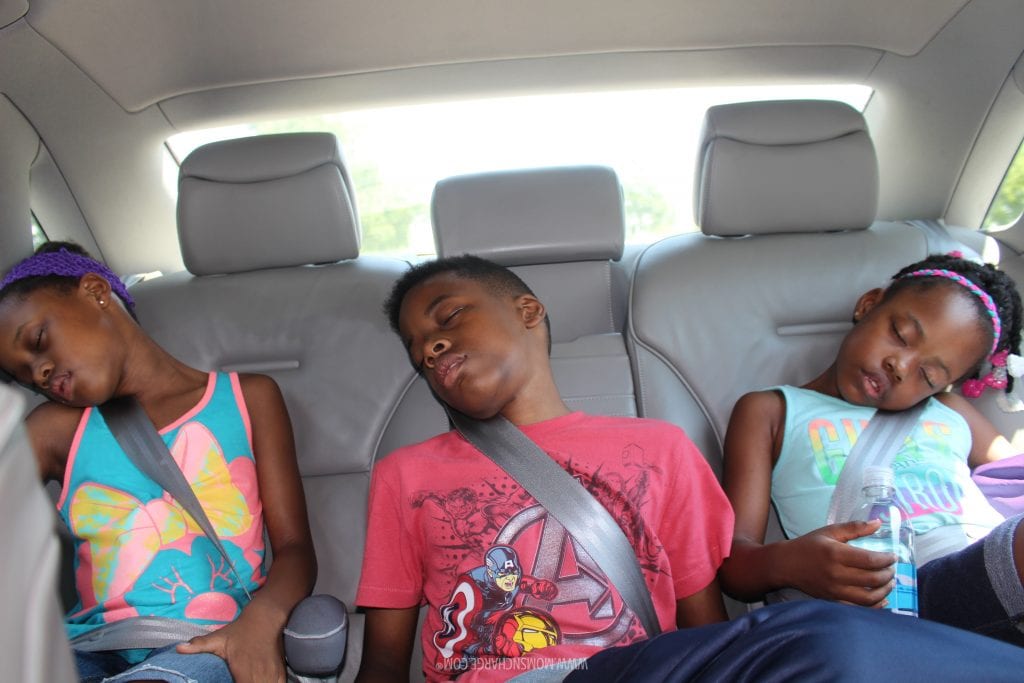 If you're looking for a fun summer road trip, then you should definitely check out Six Flags America! In addition to the new Wonder Woman ride, they have a ton of fun rides and activities (including a splash park) for the entire family.
Be sure to check out #SixFlagsAmerica and #MyWonderWoman on social media for more sneak peeks and fun!
What fun family activities do you plan to do this summer?
---
Disclosure: I was invited to attend this media event by Six Flags. As always, all thoughts and opinions are my own.