If you follow me on Snapchat (christinestvil), Periscope, Instagram or really any other social media channel, then you already know how much my girls and I love GaBBY Bows. Gabby Goodwin and her mom, Rozalynn have solved the age-old headache of missing and/or disappearing barrettes. They've created a double-face, double-snap barrette that holds hair in place and doesn't slip out. Genius, right?!
So what makes these barrettes so dope and why should you want them for your own little girl, or friends and family members of little girls? Here are 5 simple reasons:
Save time
My girls love wearing beads in their hair. But momma ain't always got time for that! So GaBBY Bows are a great alternative and they are equally as excited to wear them. Actually, they're more excited to wear them because they know who is behind the creation. They love watching Gabby on Periscope and can't wait to meet her one day.
Save money
I don't know about you, but I was so sick and tired of buying and replacing the regular barrettes pretty much every time I needed to do the girls' hair. Those cheap barrettes add up over time. Ever since I found out about GaBBY Bows through Black Biz Scope sometime last year, we have been using them. We've been collecting them but have not had to replace any.
Variety
If you have little girls, you know they can be picky. And if you have girly girls, you know they have to have a say in everything. My oldest girl is very much into fashion and what she wears, and how I do her hair. Both girls have specific color choices every time I do it. So I appreciate the fact that Gabby Bows has a variety of colors and designs for even the pickiest of girly girls.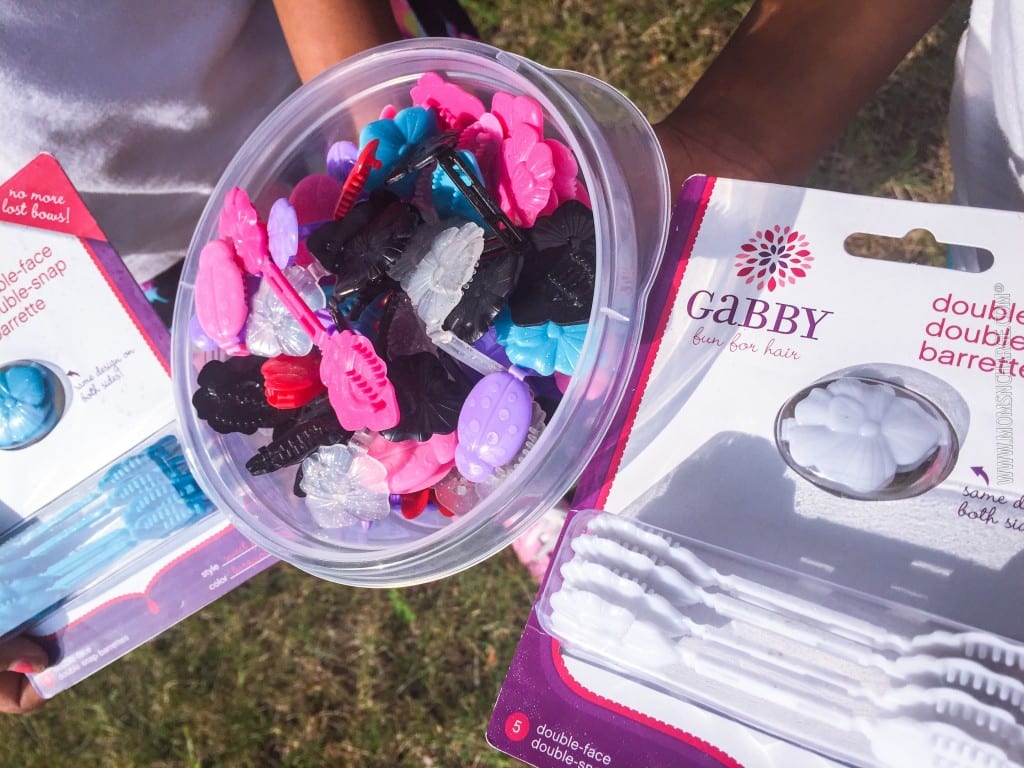 Simplicity
I really love the fact that the GaBBY Bows design is super simple to use that even my 5-year-old (who was 4 when she started using them), is able to put them in her own hair. Seriously, both of them even recently demonstrated their skills on Periscope.
Design
One of the things I used to hate when I used the "other" barrettes is when the hair would twist and the design would be backward. With GaBBY Bows, you will always see these cute designs that currently come in "Little Lady" and "Sweet Pea" styles and assorted colors.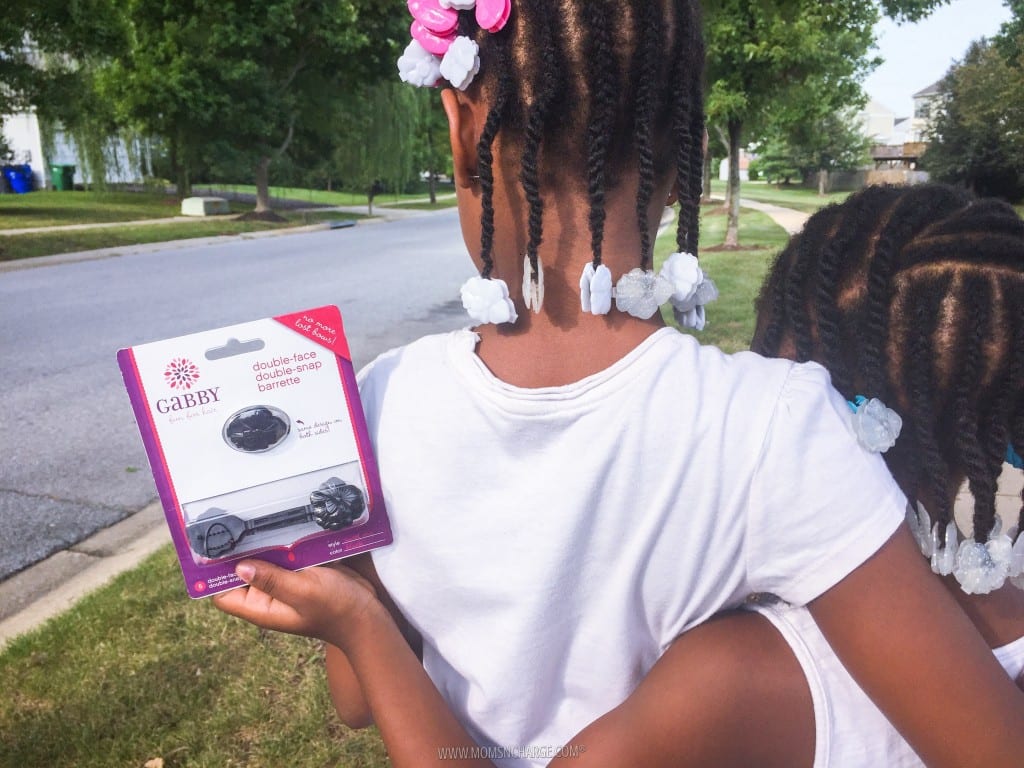 Check out Gabby and Rozalynn in their interview below that recently aired on The Real.
We love GaBBY Bows so much that we wanted to give away a trio set of these fabulous barrettes for the little girl in your life. Simply use the giveaway widget below to enter.
And even more exciting, GaBBY Bows currently has a Kickstarter campaign going to raise money for the release of new designs. They are soooo close to reaching their goal of $25K. If they don't reach $25K, they won't be able to keep any of the money raised. I can't have that on my conscious, so in addition to the giveaway, I've also just pledged to support this campaign. Will you join me, and invite your family and friends to do the same? The giveaway will run from now until the end of their Kickstart campaign, on July 31, 2016.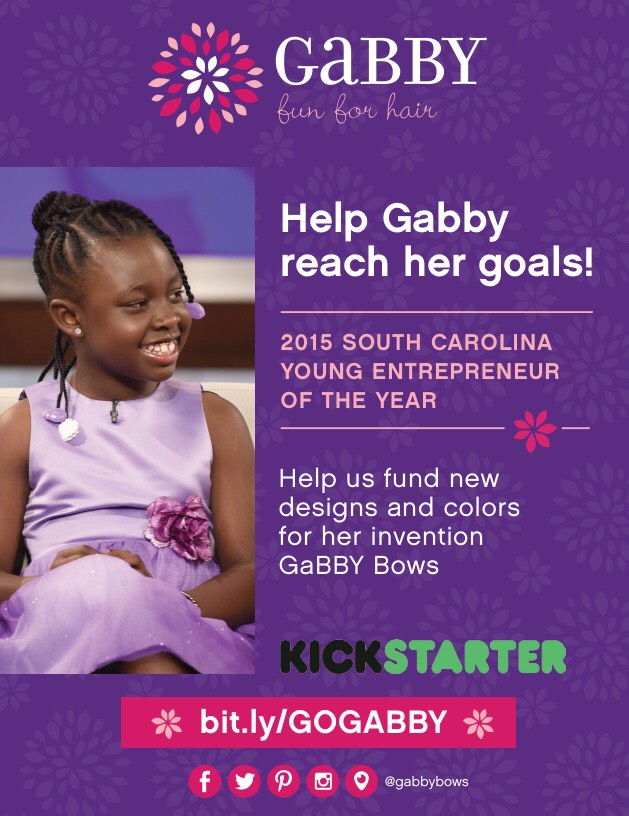 Check out Gabby's Kickstarter campaign here and the adorable video of how it all started, why they're doing this campaign, and what's in store for this 9-year-old kidpreneur and her mom.
---
This is not a sponsored post. We just truly love this product and want to see Gabby Bows available at every beauty supply store across the country.