This past Saturday, I participated in the St. Jude Walk/Run in Washington, DC. This event was being held in 58 cities across the country, and I was excited to participate. Even more exciting for me is that this was the first 5K I've done where I've actually put together a team. Before I ever visited St. Jude Children's Research Hospital, I was a supporter a donor. However, after having the opportunity to visit them on two occasions, and see first-hand just how many lives are being changed, saved and transformed, I knew I needed to get involved!
After my last trip, I talked to my kids about St. Jude and then we read the book I purchased called the "ABC's of Cancer" written by the children of St. Jude. This book made it that much easier to explain to them about childhood cancer. And with September being Childhood Cancer Awareness Month, it was also a great opportunity to remind them of that fact with this walk.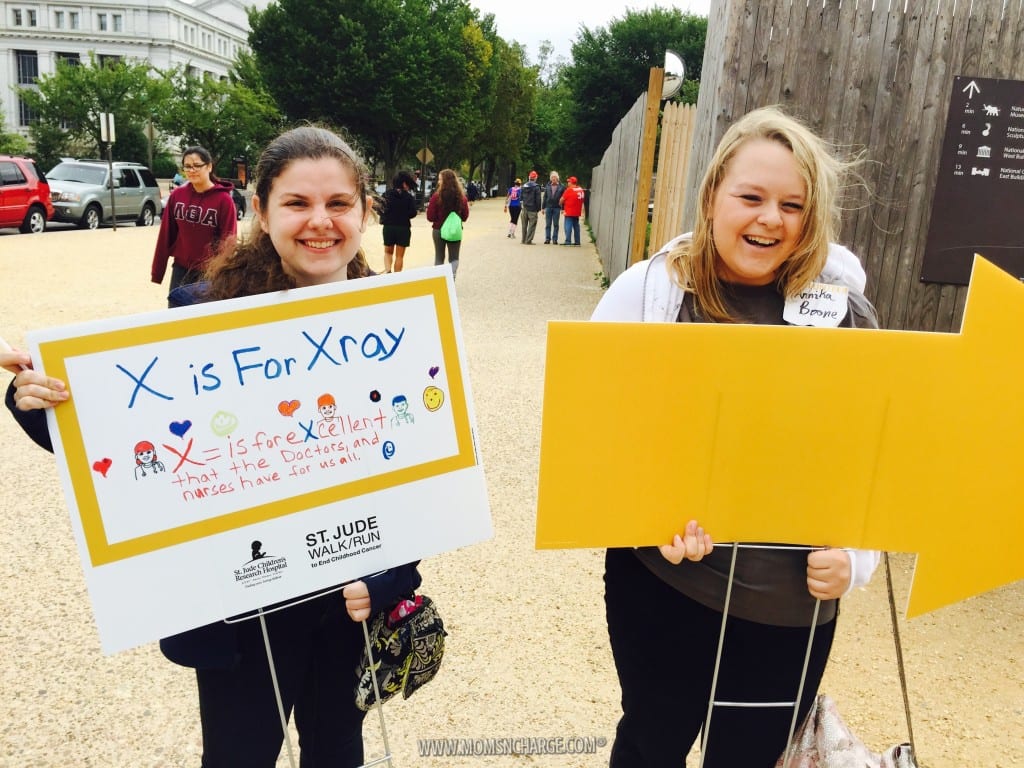 I was so proud of them for doing the walk with me (choice or not lol), and they were troopers for their first 5K with my Moms For St. Jude team.  Huge thanks to LBD Print House for getting our team shirts printed in time for the walk! Each team member was gifted a T-shirt simply for joining and donating.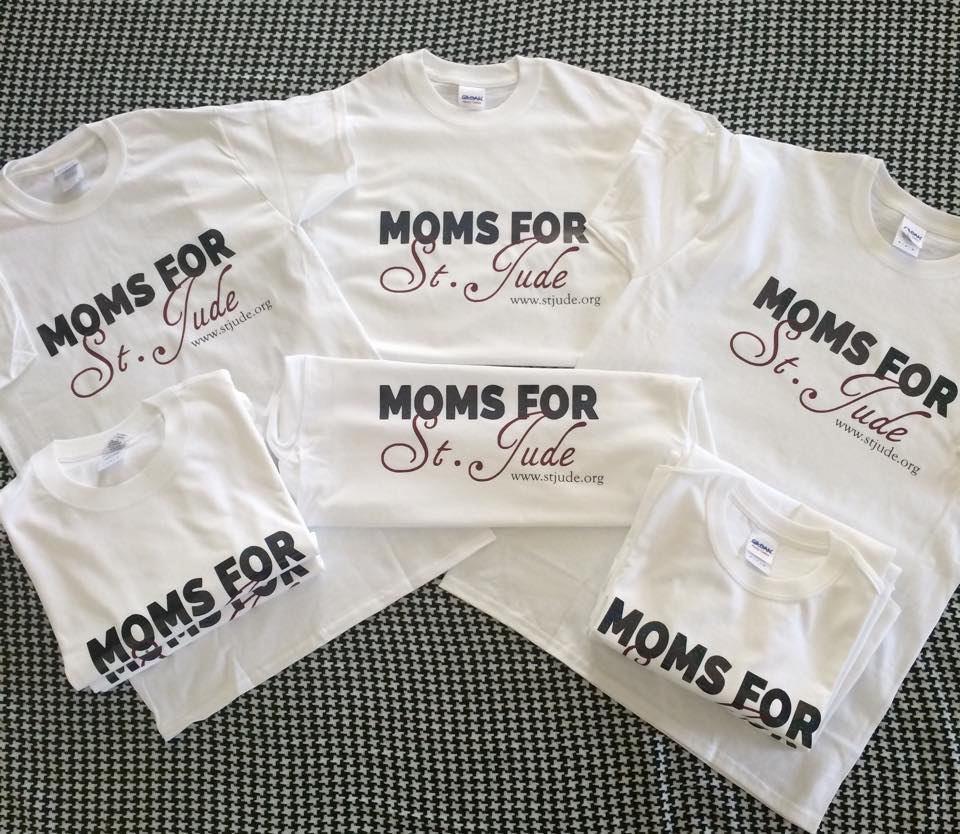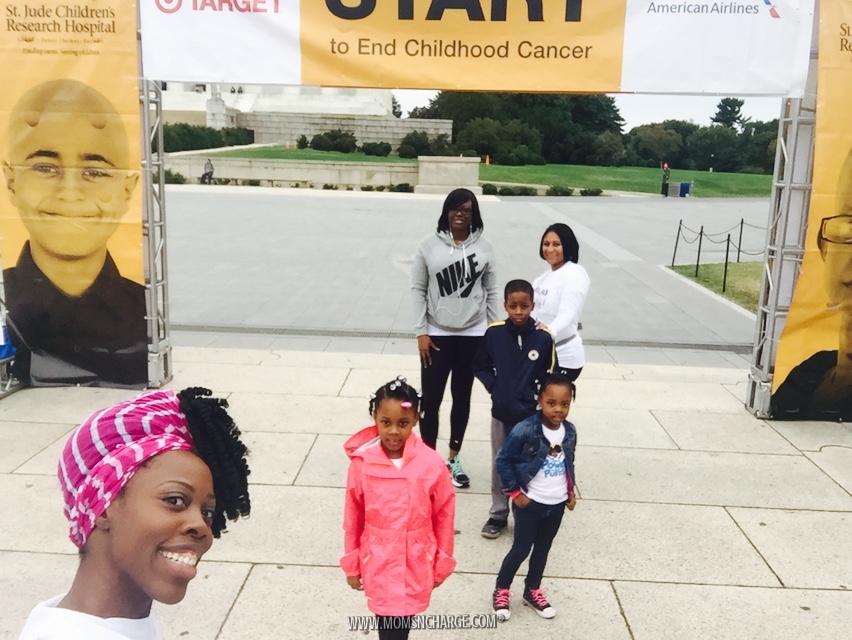 And let's be clear that it was a walk/run for a reason. We decided to pace ourselves and we did take in the sights because while we live just outside of the city, it's not often we take a stroll around the capital and all of the monuments.
Here is a short interview I did with Fox 5 DC about the walk: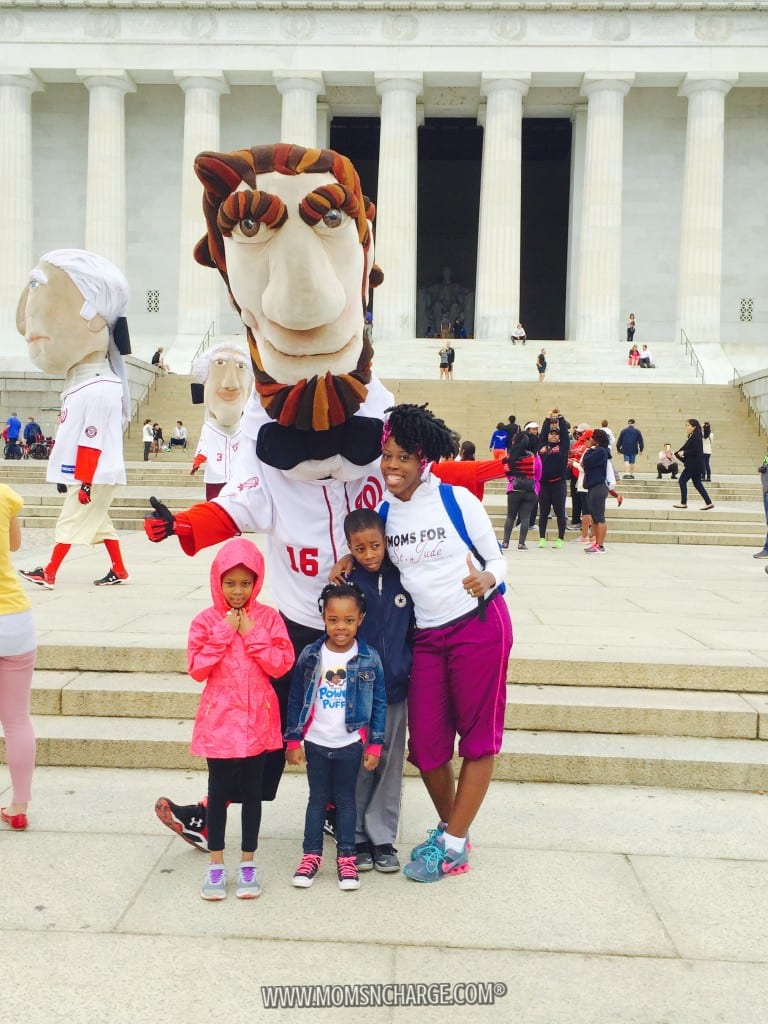 They usually see the monument from the car. And it's definitely not often that we walk past the White House. They've only been inside once, so they were excited to see it on the walk.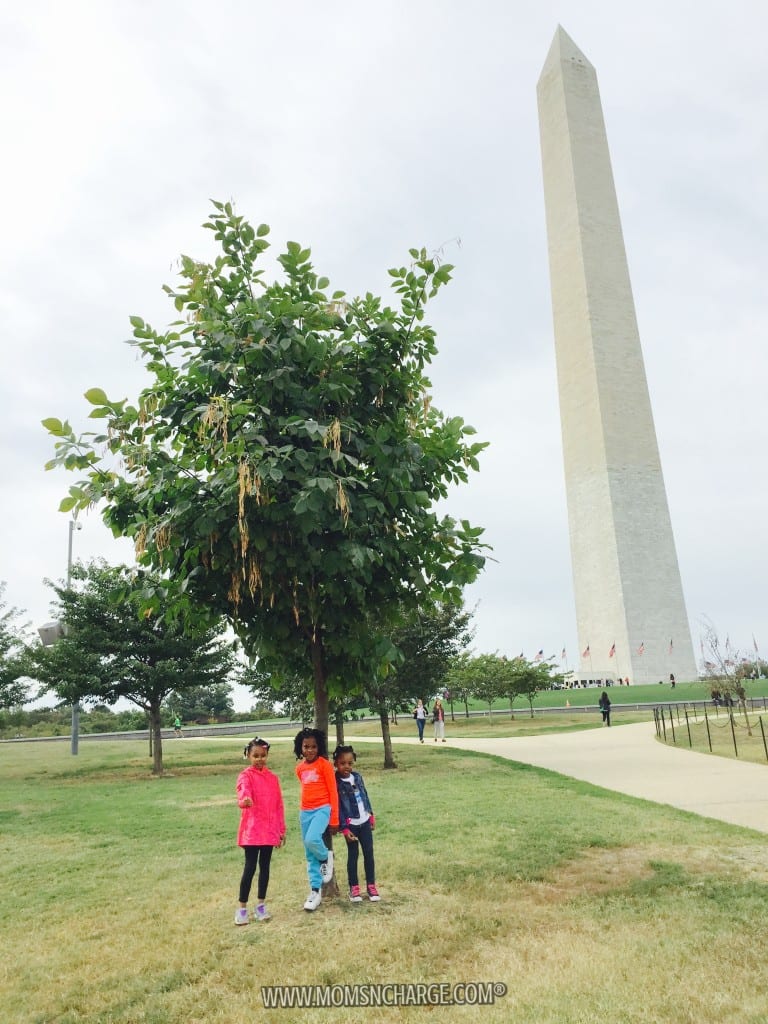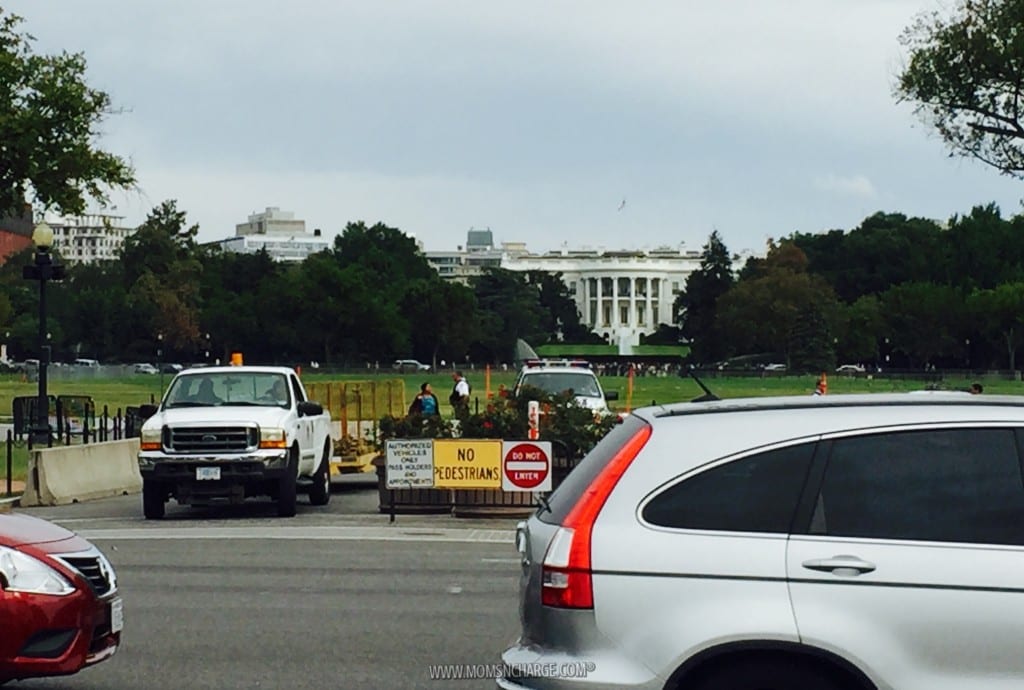 I am so grateful for all of the ladies (and one special man not pictured, husband of Runway Moms For a Cause) that came out to show their support, including those that donated online but couldn't physically be there. We came out in full force, and they had every opportunity for us to #ShowYourGold.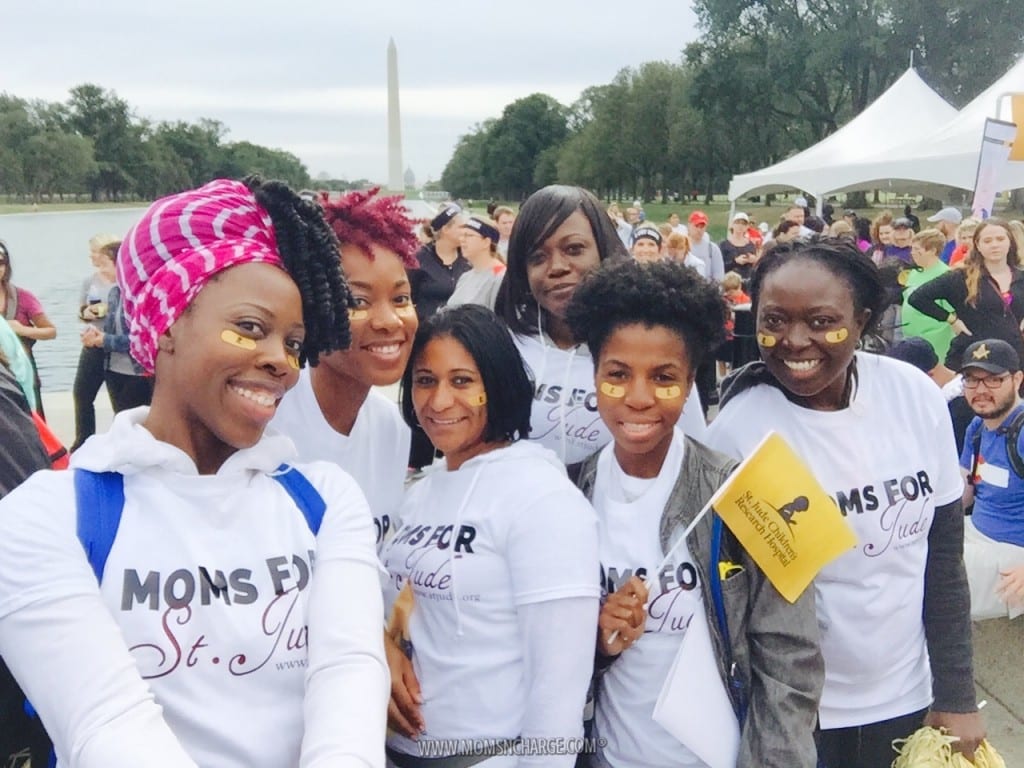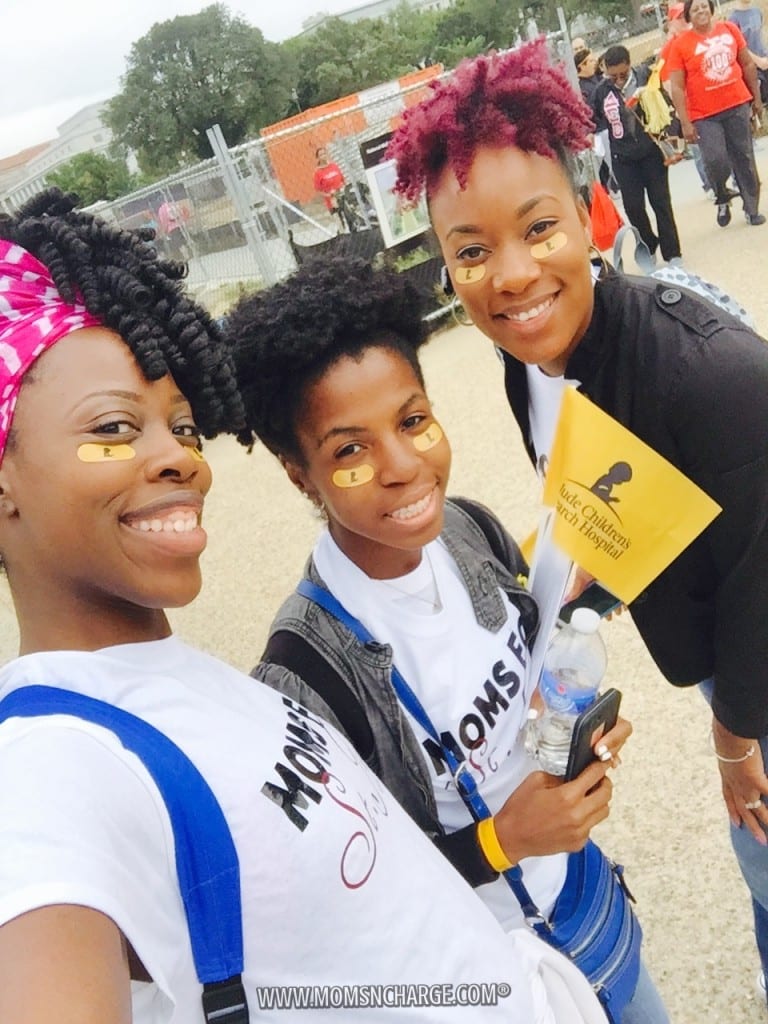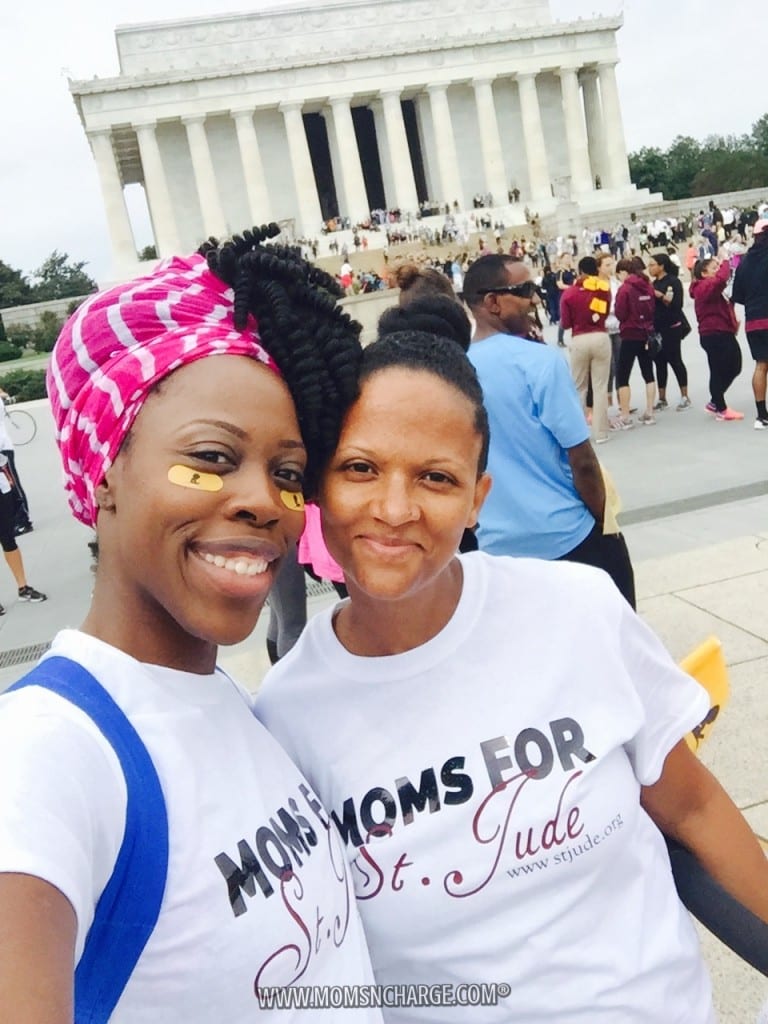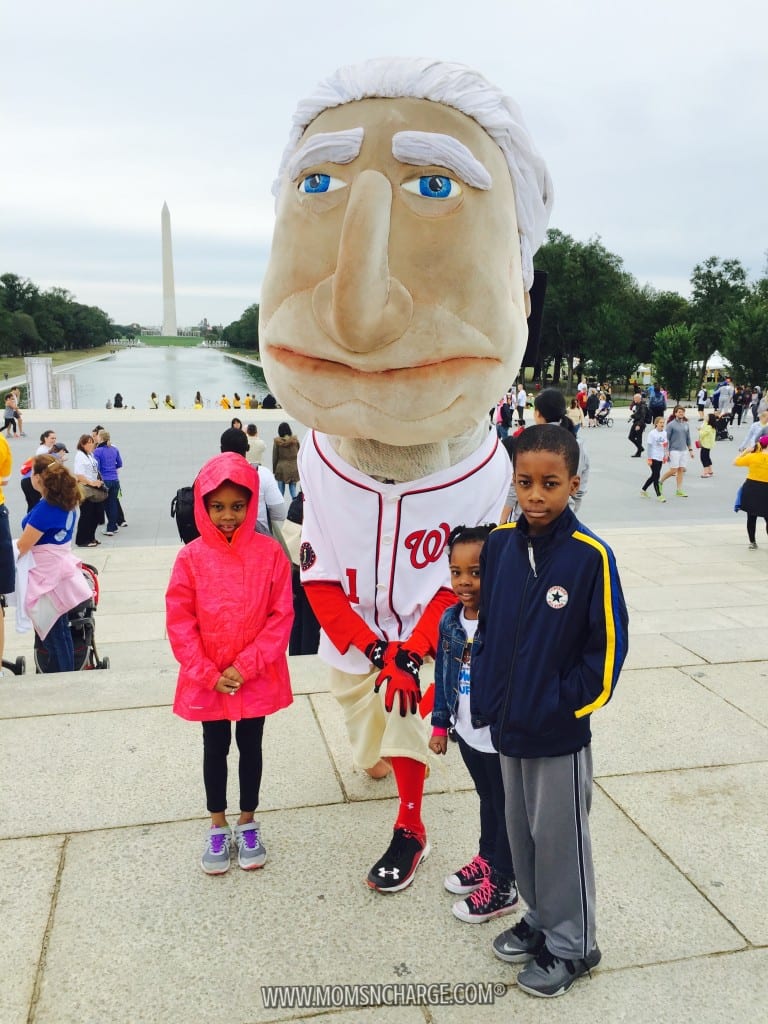 I hear a lot of questions about why people still need to donate to St. Jude because don't they get so much money in donations? Well, what a lot of people don't know is that it takes $2 MILLION to run the hospital daily…multiply that by 365. Right. 75% of these costs are covered by public donations. Until there's a cure for childhood cancer, there will be a need for the fundraising.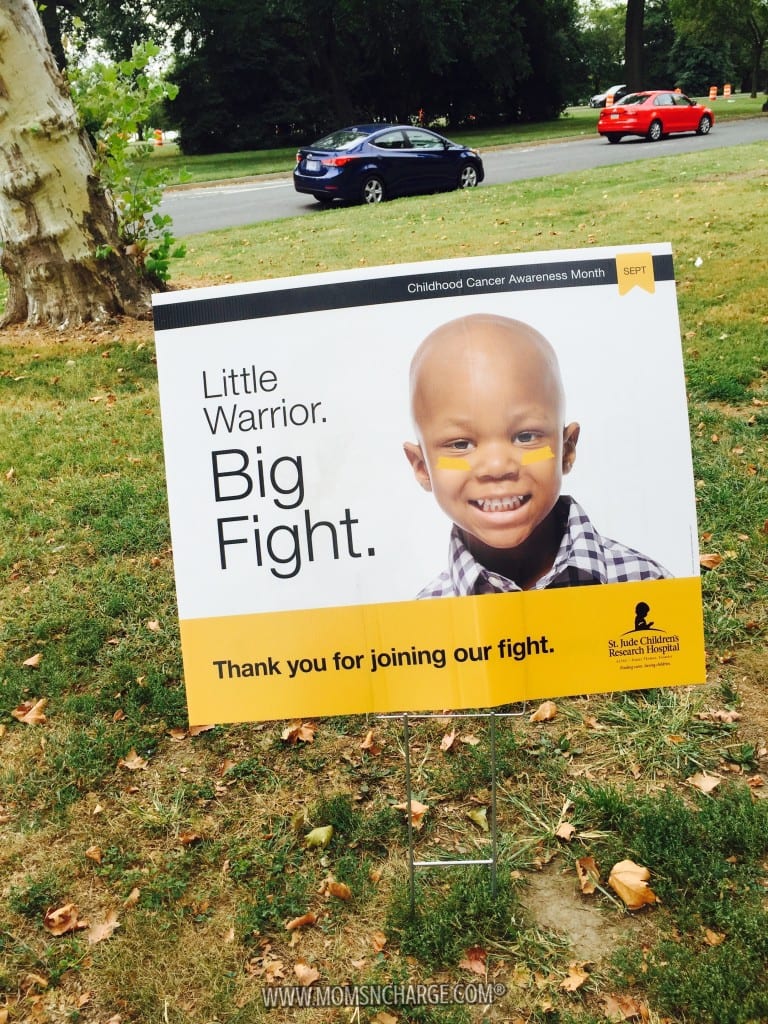 I really loved the fact that we were reminded throughout the walk and before we began, why we were there. These little warriors are fighting the biggest fights of their lives daily, so walking a 5K is a walk in the park.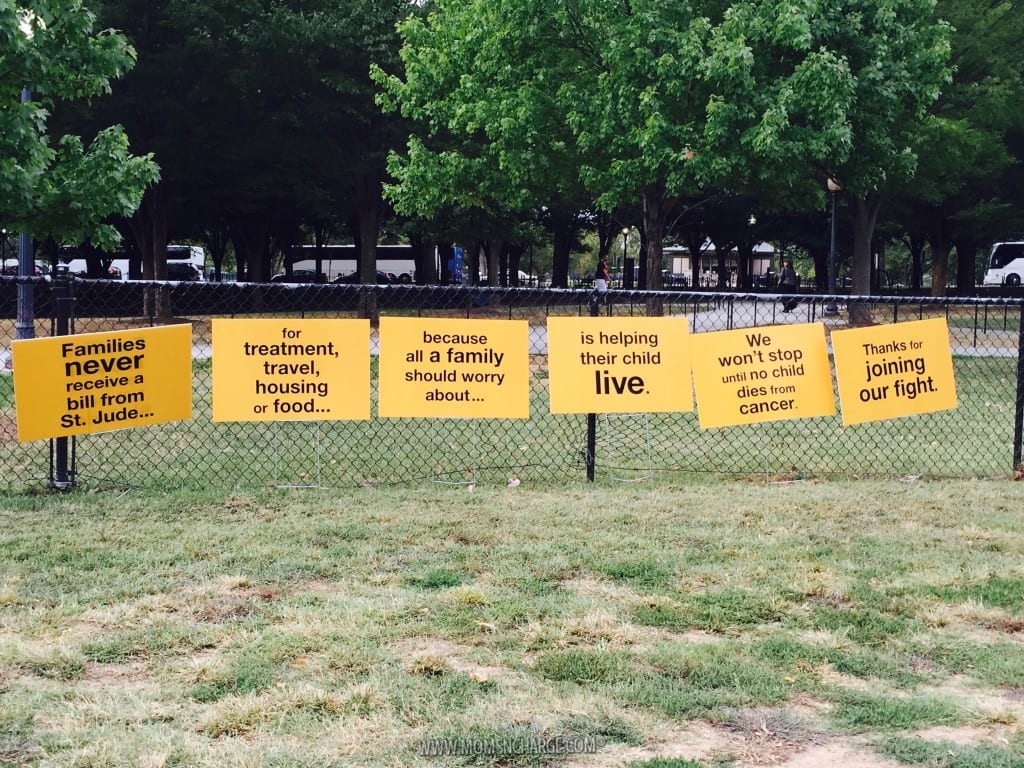 The fact that families never receive a bill from St. Jude (not for housing, travel, food or otherwise) is simply amazing to me. While I am blessed to have healthy children, I can only imagine how much lighter the load is to care for a sick child without having to worry about how you're going to finance the care.
Treatments invented at

St. Jude

have helped push the overall childhood cancer survival rate from 20% to more than 80% since it opened more than 50 years ago.
Every single donation counts because there is still work to be done. Although the walk/run has ended, the fight continues. If you would still like to donate to St. Jude, you can simply click here to add your donation.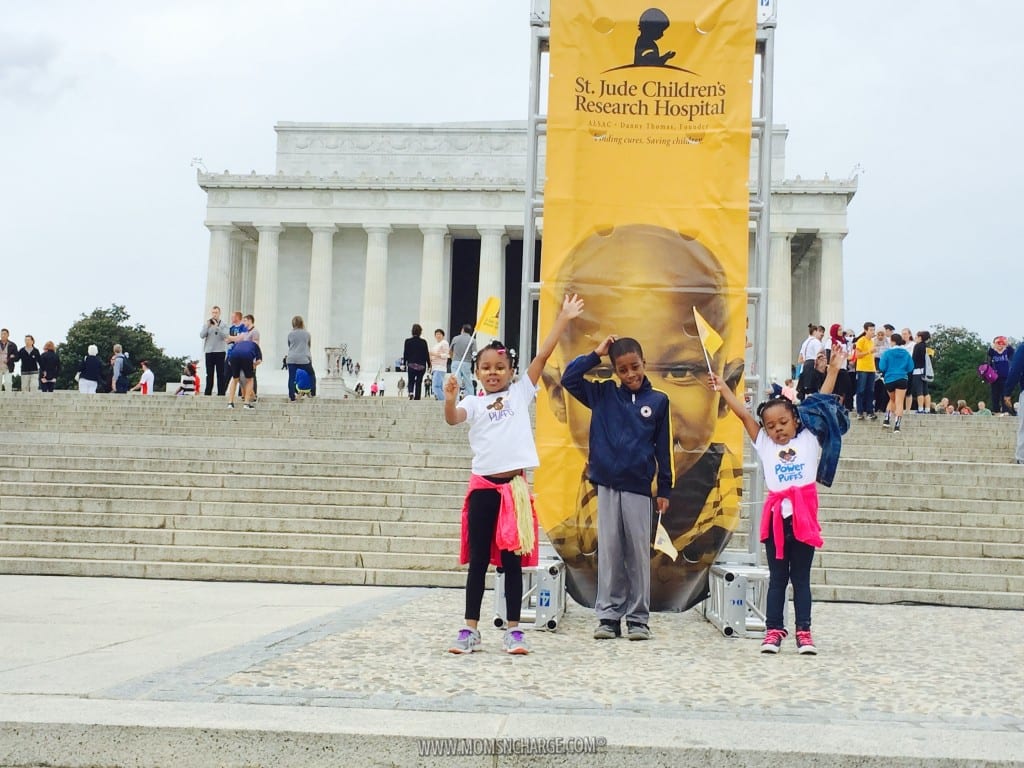 Today may be the last day of the month, but there's still time for you to #ShowYourGold and support the mission of St. Jude Children's Research Hospital. I'm so glad I was able to experience this opportunity to support an amazing cause with my children. I don't know if the younger two full understand the cause, but they were surely excited to have participated!
How do you get your kids involved in causes that matter to you?