Remember that time back in December when I was in LA for the Last Jedi Event? Well, up until a few weeks ago, we had to keep it a top secret that we also got to visit the set of Roseanne! Yes, THE Roseanne set! It was amazing and surreal. Roseanne returns (for a limited time) to ABC tonight.
Roseanne Returns to ABC
ABC's "Roseanne" stars Ames McNamara as Mark, Sara Gilbert as Darlene Conner, Laurie Metcalf as Jackie Harris, Emma Kenney as Harris Conner, Jayden Rey as Mary, Roseanne Barr as Roseanne Conner, Michael Fishman as D.J. Conner, John Goodman as Dan Conner, Lecy Goranson as Becky Conner, and Sarah Chalke as Andrea. (ABC/Robert Trachtenberg)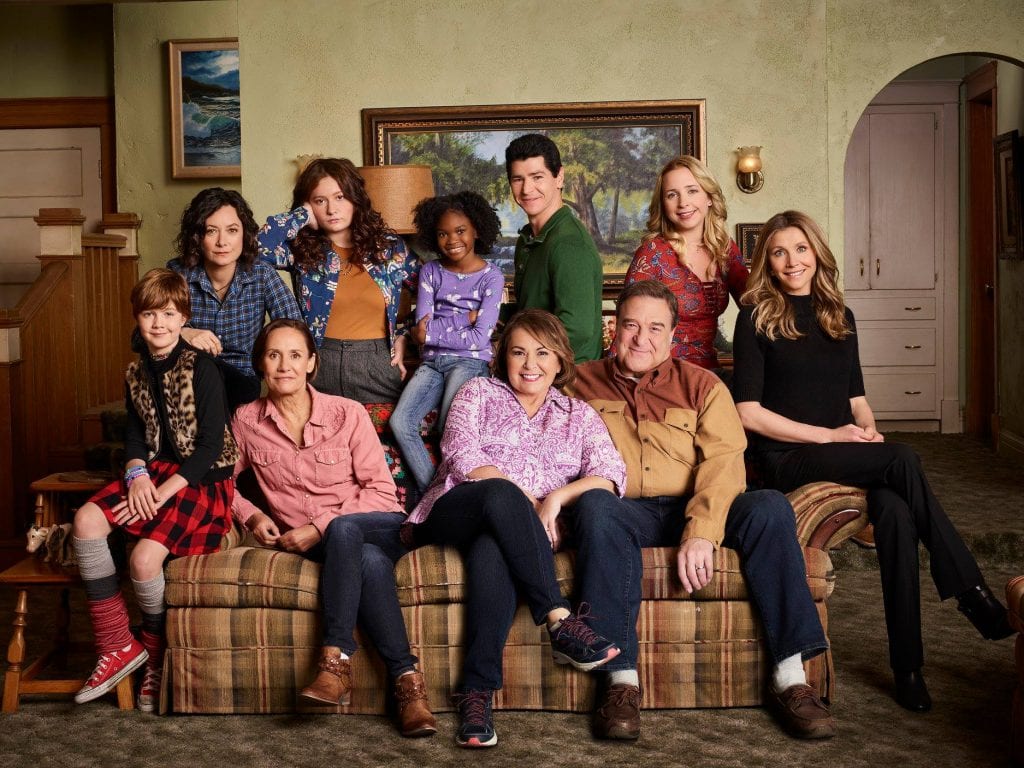 The new kids on the block
Obviously, all these years later, we're going to see some new faces mixed in with the original ones.
Featuring the complete original cast, new series regulars and notable returning guest stars, the revival will explore life, death and everything in between through the relatable, hilarious and brutally honest lens of the Conner household.
I'm looking forward to seeing how Roseanne tackles today's world issues as only the Conner family can. Right in the first episodes, they tackle gender non-conforming issues and bullying when it comes to Darlene's son, Mark played by Ames Mcnamara.
And if you remember how Roseanne ended with Darlene having a baby, Harris Conner is all grown up. It's amazing that she not only looks like her, but it feels like I'm watching Darlene all over again.
Let's talk about Mary Conner
I can't possibly discuss this new reboot and not mention newcomer, Jayden Rey. She is the gorgeous drop of melanin that plays DJ's daughter. But here's why Roseanne goes down in history as one of the greatest shows. In addition to everything above, this show is about real life.
Remember that controversial episode when DJ refused to kiss the little black girl in his school play? Well, that little girl's name was Geena Williams. And guess who DJ ends up marrying?! Yup!
Geena is active duty military so we will not see her right away in these first episodes. But we do see Mary, their daughter. I'm excited to see this story unfold.
The Conners Return to ABC
5 Highlights from Interviewing the Cast of Roseanne
We sat down at ABC Studios for an interview with Sara Gilbert (Executive Producer, "Darlene Conner"), Lecy Goranson ("Becky Conner-Healy"), and Michael D. Fishman ("DJ Conner"). We didn't know if we would see her, but Roseanne made an appearance on set later, to our delight.
1. Lecy shared what it was like to be back on set
She shared that it really feels like a family. It feels like going home.
I'm from outside of Chicago, and it's like that. That's how I felt here, especially when I see these faces and I hear Roseanne's voice piercing [LAUGHS] through the set. It really feels that way.
2. Michael shared initial reactions of uncertainty
I really respected the fact that Michael opened up a bit about having a little anxiety in coming back. Most of it centered around the writing, and wondering if it was going to be good and feel like the show?
What was it gonna look like? What was it gonna be like? I had so many questions. And then when I showed up to set and we were around the table and we were reading, I just felt so relieved. I felt so connected and grounded in our world again. And it was just such a moving, beautiful thing.
3. Sara shared why this was the right time to do it
In case you didn't know, Sara was the one that brought everyone together. She felt like this was the right time to do it because our country is so divided right now.
I feel like this is a working-class family that can have varying political views even within the family but still love each other. And I thought this was a great way to try to help unite people, have people listen to each other. I strongly believe that we can disagree without being so divided. So, I'm hoping that we can help in that way.
4. Sitting on the couch + walking the set
Really, need I say more? I don't think there are enough words to express the excitement of being on this set. No one even needs to see the headline to know that this is the Roseanne couch.
Walking around the set and knowing so much time has passed, yet nothing seemed to have changed. From sitting at the kitchen table, to walking around the kitchen, it was as if time stood still.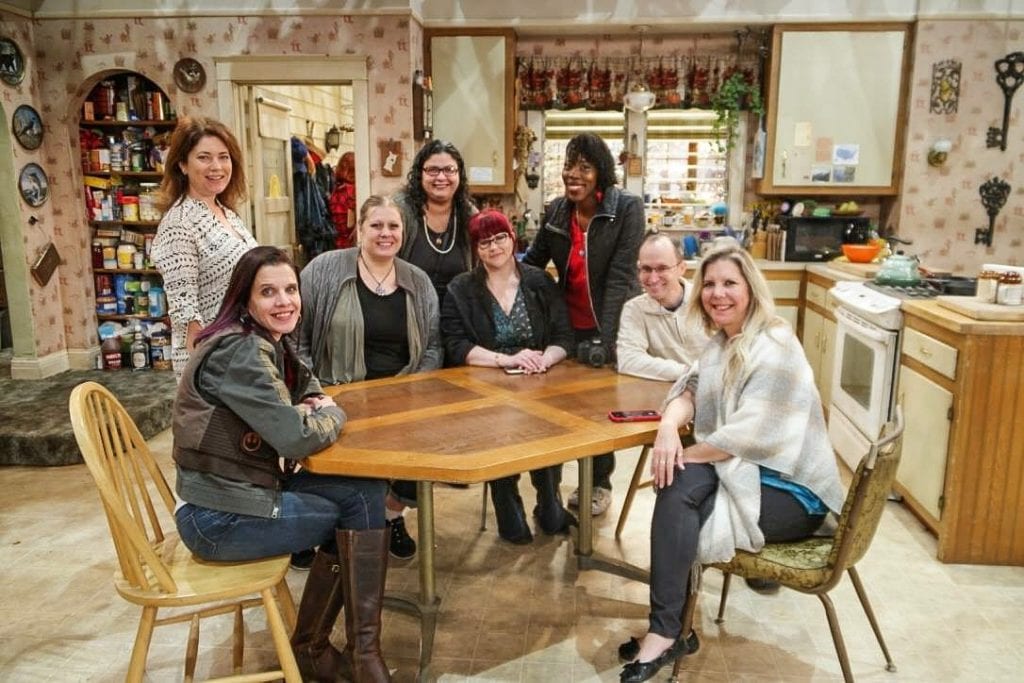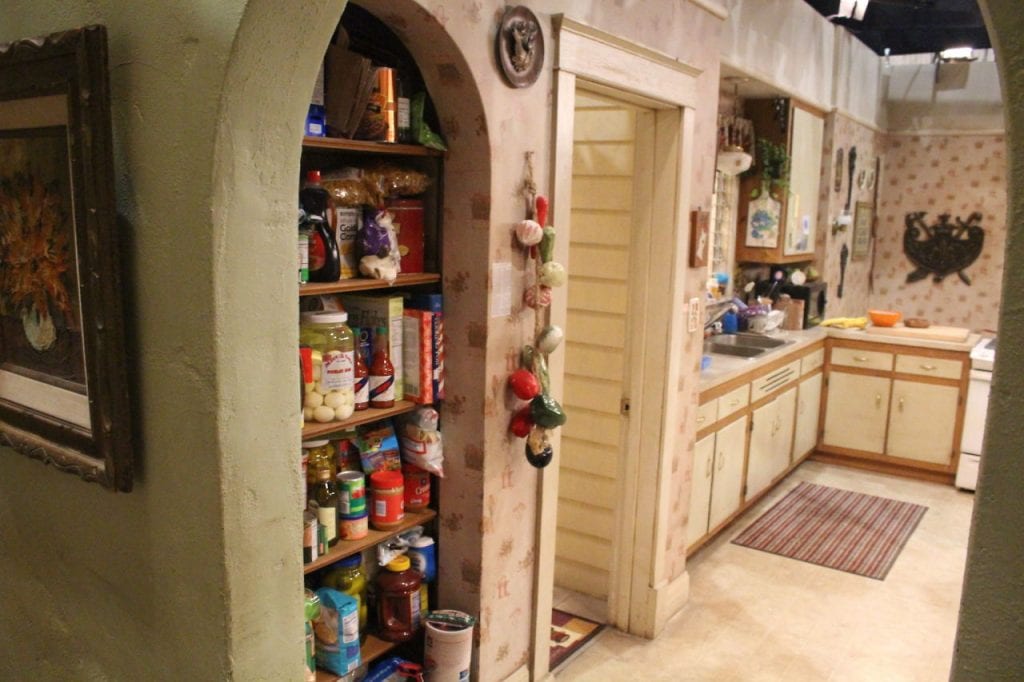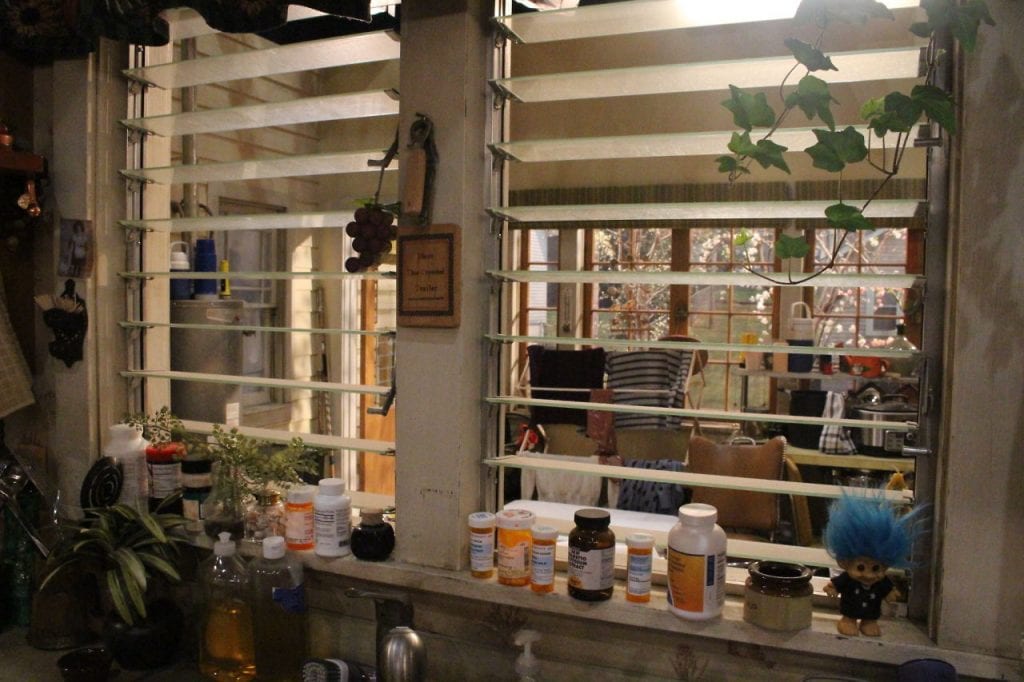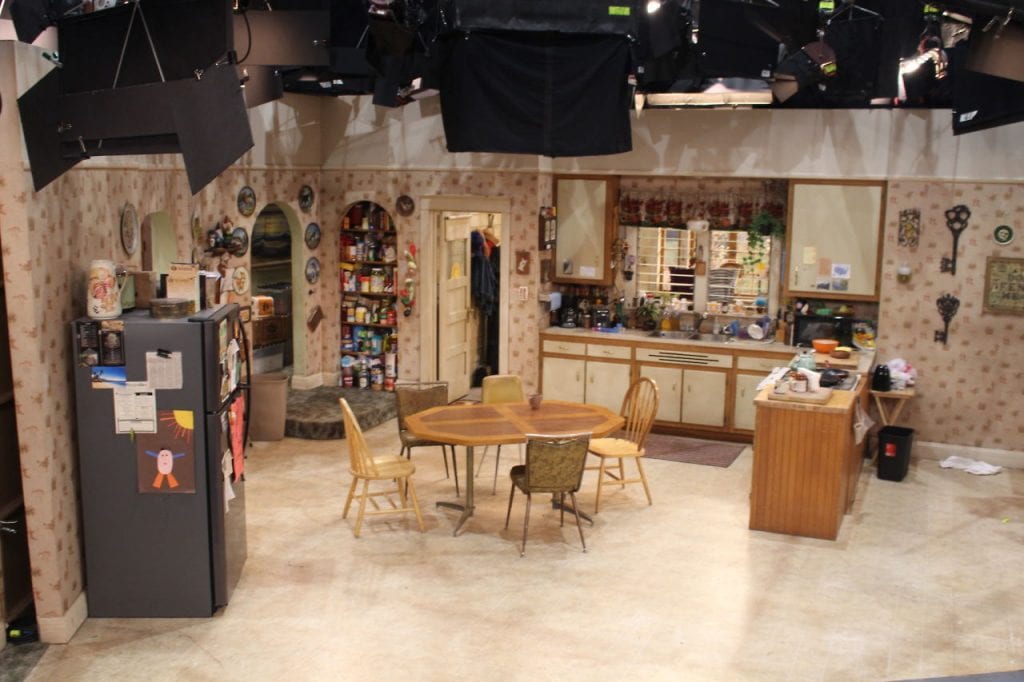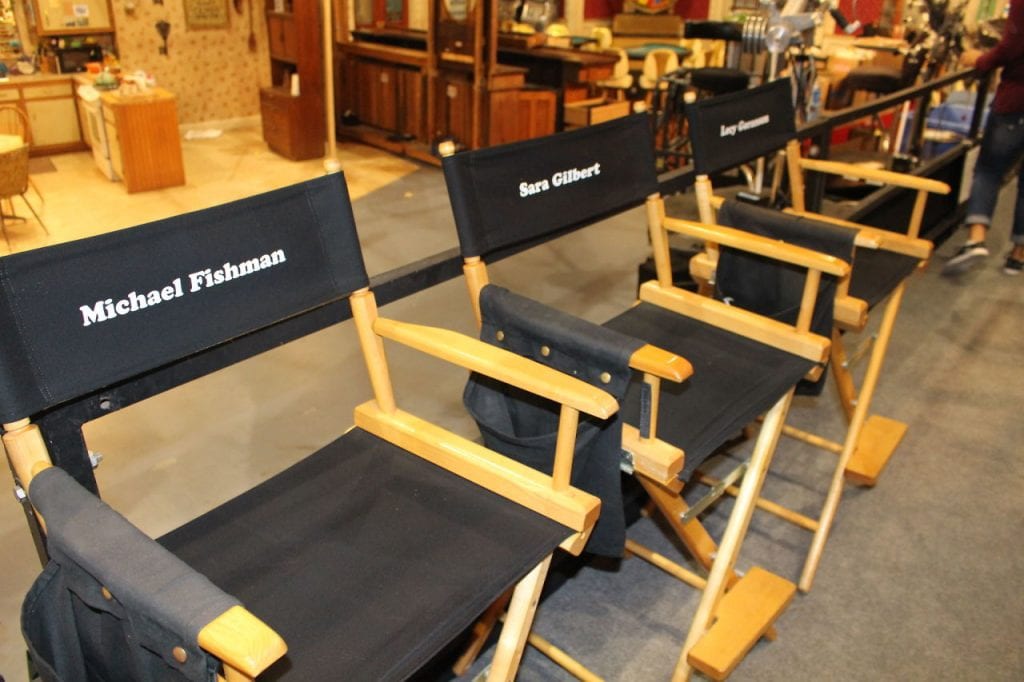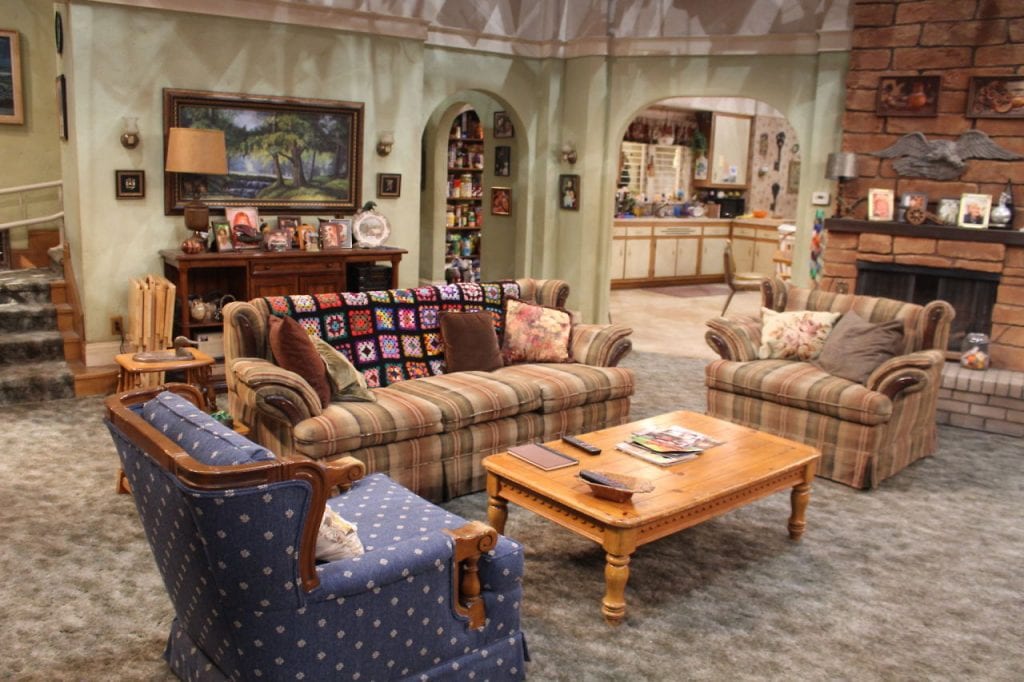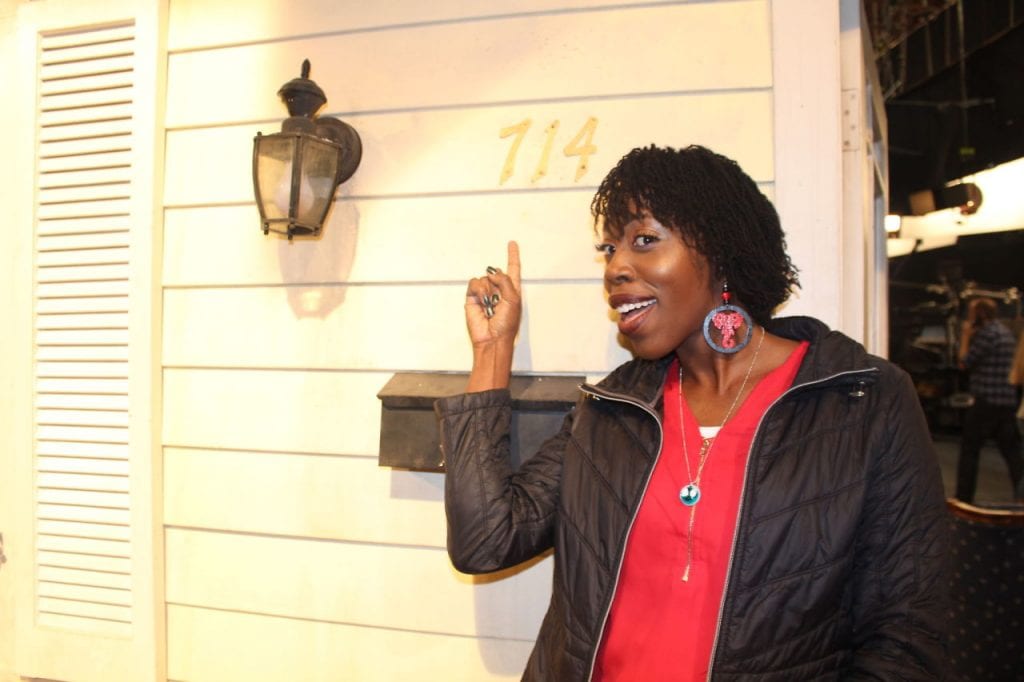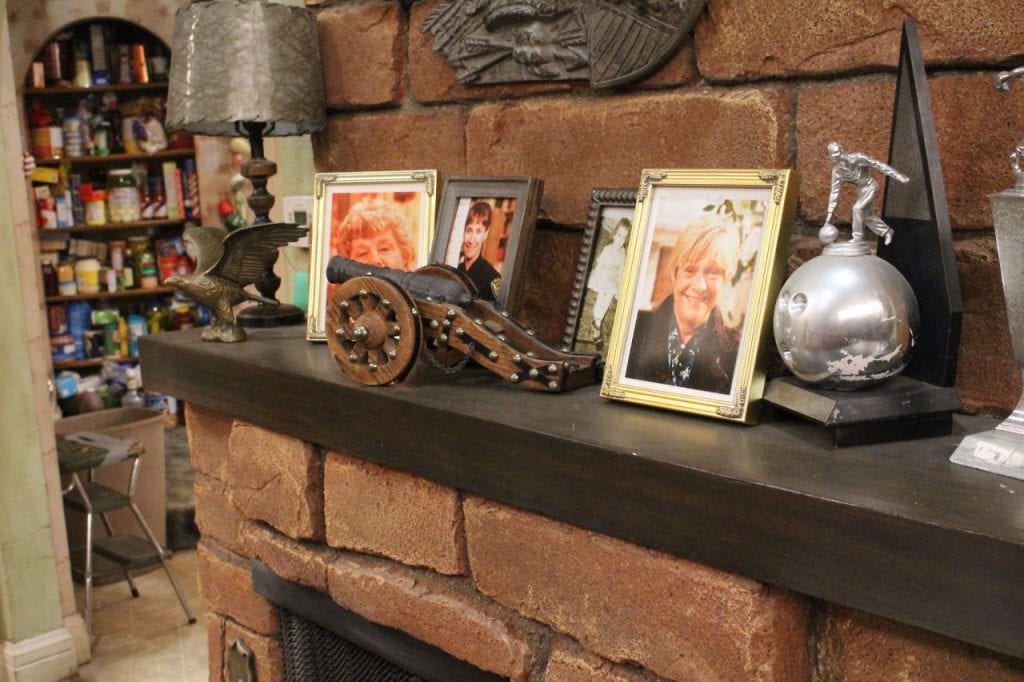 5. Like talking to family
As we sat and listened to the three of them talk about their time on the show, and since the show, one thing was evident. They were indeed family. They were genuinely happy to be back together.
They were kind enough to stick around even after our group interview to take individual pics with each of us.
Roseanne premieres 3/27/18 with 1-hour special
Fan-favorite guest stars from "Roseanne" will reprise their roles in the revival, including Estelle Parsons as Beverly Harris, Sandra Bernhard as Nancy Bartlett, Natalie West as Crystal Anderson, James Pickens, Jr. as Chuck Mitchell and Adilah Barnes as Anne Marie Mitchell.
The premiere will kick off tonight with two back-to-back episodes. You can always get caught up or rewatch past episodes by streaming or on the app once they've aired on ABC.
Watch Roseanne TONIGHT 3/27 at 8pm EST
Follow along using #Roseanne and #ABCTVEvent
The series stars Roseanne Barr as Roseanne Conner, John Goodman as Dan Conner, Laurie Metcalf as Jackie Harris, Lecy Goranson as Becky Conner-Healy, Sara Gilbert as Darlene Conner, Michael Fishman as D.J. Conner, Emma Kenney as Harris Conner-Healy, Ames McNamara as Mark Conner-Healy and Jayden Rey as Mary Conner. Sarah Chalke, who played the character Becky in later seasons, will also appear in another role.
"Roseanne" is produced by Carsey-Werner Television. Executive producers include Roseanne Barr, Sara Gilbert, Tom Werner, Bruce Helford, Whitney Cummings and Tony Hernandez.