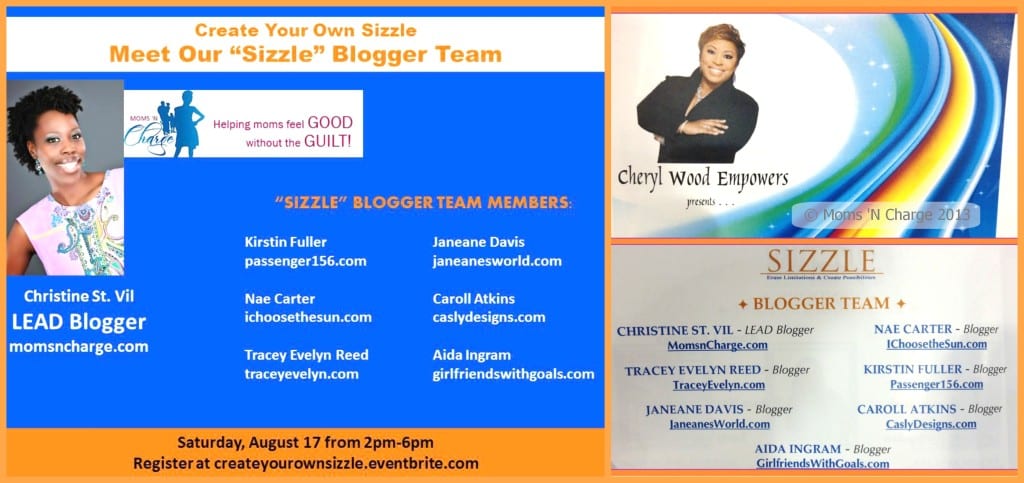 It has been one heck of a busy week at the St.Vil household as we have been gearing up and planning for homeschool activities for the little ones (more on that a little later). But as you may remember, I talked a little bit about an event happening right in my neck of woods called Create Your Own Sizzle. Well, the event took place this past Saturday at the Show Place Arena, and Sizzling it was!
I was honored to be asked to lead a blogging team of six fantabulous bloggers to help spread awareness for this awesome event. And each of them were just as committed to encouraging women and girls to not only go after what they want in life, but to create what they want in life. Cheryl Wood brought this event to life in order to encourage us to erase limitations and create possibilities for ourselves regardless of the circumstances. She did this through interviews with spotlight guests, entertainment, and engagement with the audience.
In addition to leading the Sizzle blogging team for this event, I also worked as a volunteer on the day of. I was there from 10am until after 7pm, and am still so excited about what I witnessed and the people that I met and interacted with. What I got from this day was confirmation that I am creating possibilities for myself that otherwise may not present itself. The common thread between all of the dynamic speakers and Sizzlistas was that the barriers and obstacles they had to break through, only allowed a way for them to create the Sizzle they currently experience in their lives. "A head full of fears has no space for dreams". So as long as you're pushing past your fears, it will only continue to get you that much closer to living out your dreams.
The main takeaway from the event was that you shouldn't be waiting for anyone to open a door for you or wait around for the right opportunity. You should build your own door, walk through it and create your own opportunities. Push through your fears and knock down any barriers that may appear to be standing in your way.
Marc Clarke and Allison Seymour were the dynamic duo to host the event for the day. It was so great to finally meet them in real life after getting to interview them for BMWK. Did I mention they surprised me with a shout out from the stage about this interview? To add to the fun, I got to sit behind their adorable girls. Their smiles and personalities just lit up the room! Seriously, how cute are they?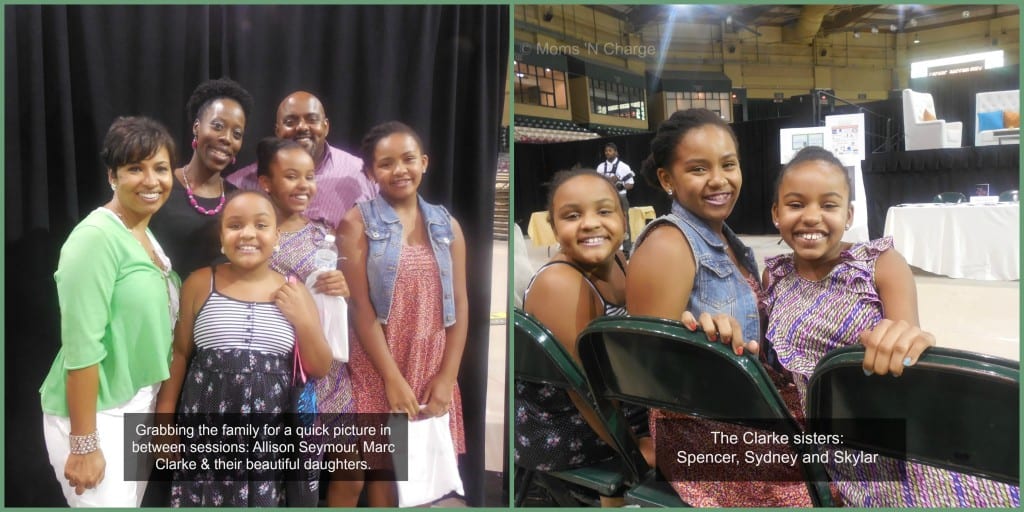 I also got to sneak in a picture with the amazingly talented Gabrielle Williams who you can read more about here. I got to support this young entrepreneur with the purchase of my first pair of Jewelz of Jordan earrings from this event. I loved to see that it was a family affair with her mom and brother helping her out at her vendor table. Everything was run like a well oiled machine at this table.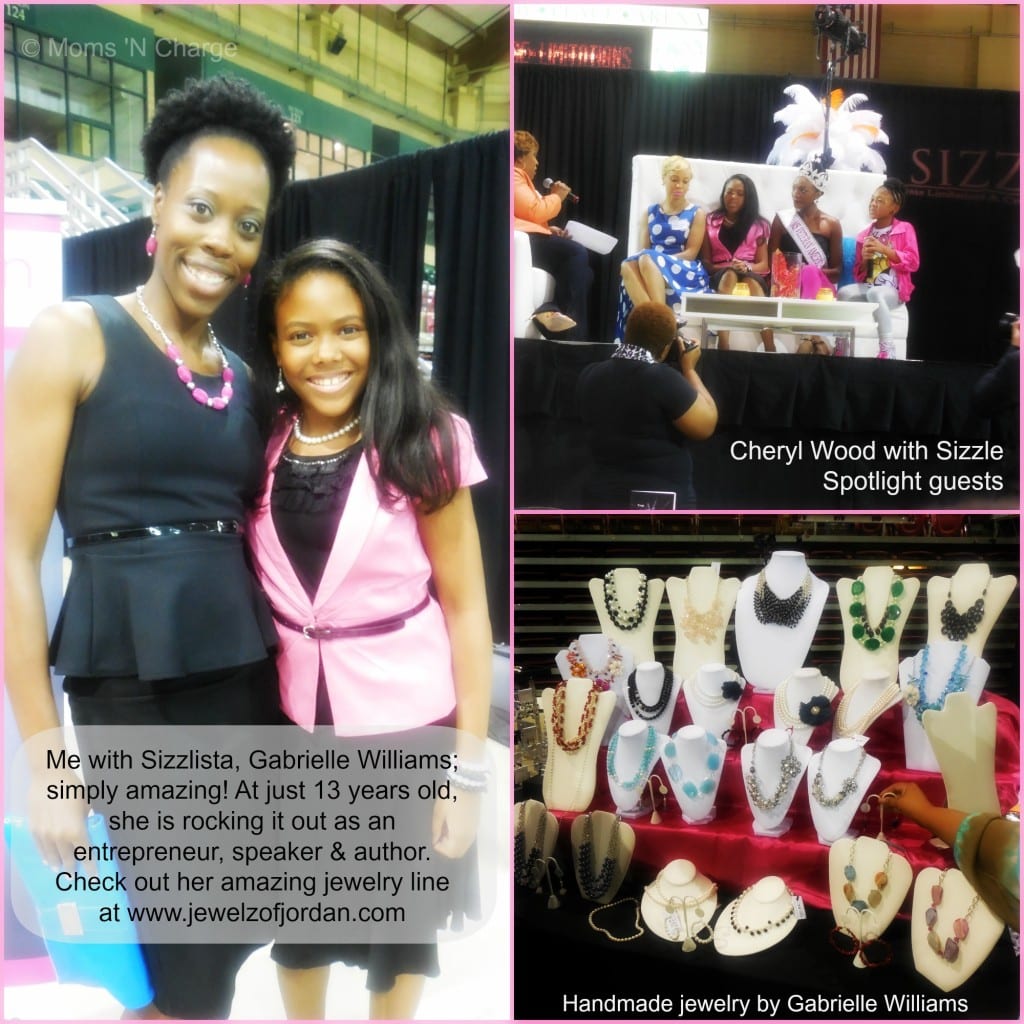 And then there was Meshelle, the Indi-Mom of Comedy. She opened up the show and has us in stitches with her jokes. This lady is seriously doing some amazing things. In addition to being hilariously funny and sharing joke on all things motherhood, she is also an author and the founder of Goaldiggers: The Sankofa Project, a gender specific, unprecedented, nontraditional approach to foster educational excellence in Baltimore. The mission of Goaldiggers is to connect underserved teen girls of African descent to education and gain college access, by introducing them to the study of their ancestry and ethnic identity reinforcing a positive self-concept. Anthropological methodology, genealogical research and DNA testing will uncover and assure their ethnic identity. To culminate the two-year experience, participants will travel to Ghana, West Africa for a cultural immersion voyage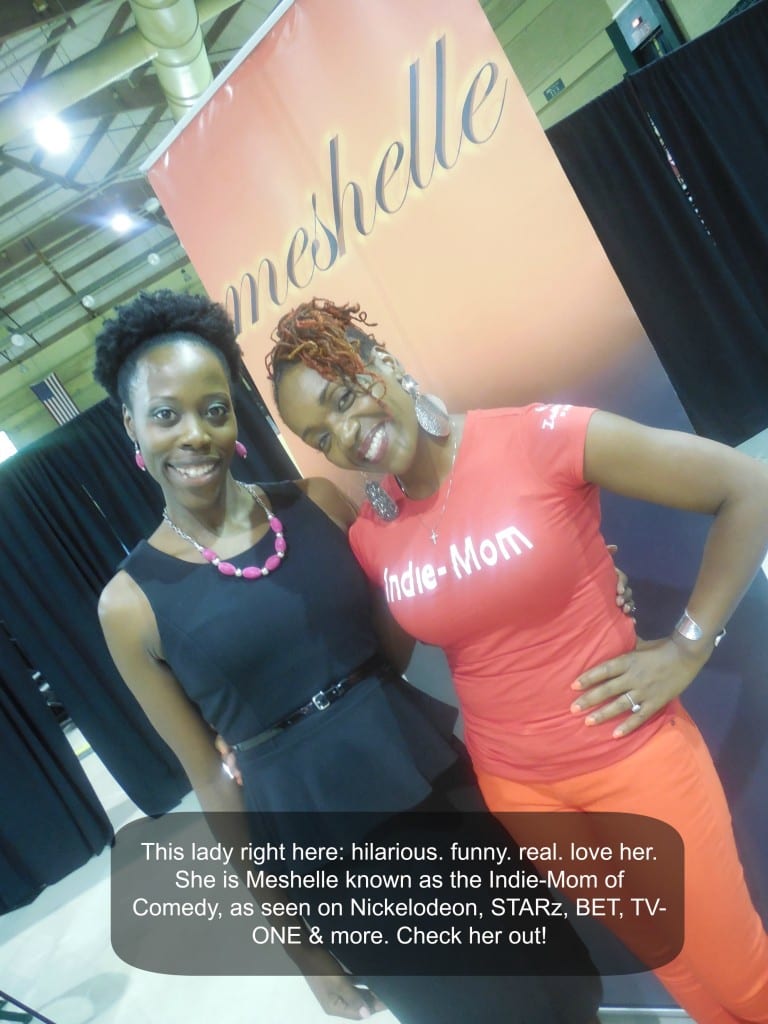 Another Power Couple I had the pleasure of interviewing for BMWK, was Mike and Tanya Trotter who were also at the Sizzle event. Tanya Trotter (formerly known as Tanya Blount, and widely known for her role in Sister Act II) was one of the Sizzle spotlight guests (you can catch my interview with them here).After the spotlight interview with Cheryl Wood, Tanya serenaded us with the beautiful single Butterfly Beautiful. Then as a nice surprise, Mike joined her on stage for a powerful and tearful performance. Be sure to check it out and support their Butterfly Beautiful movement.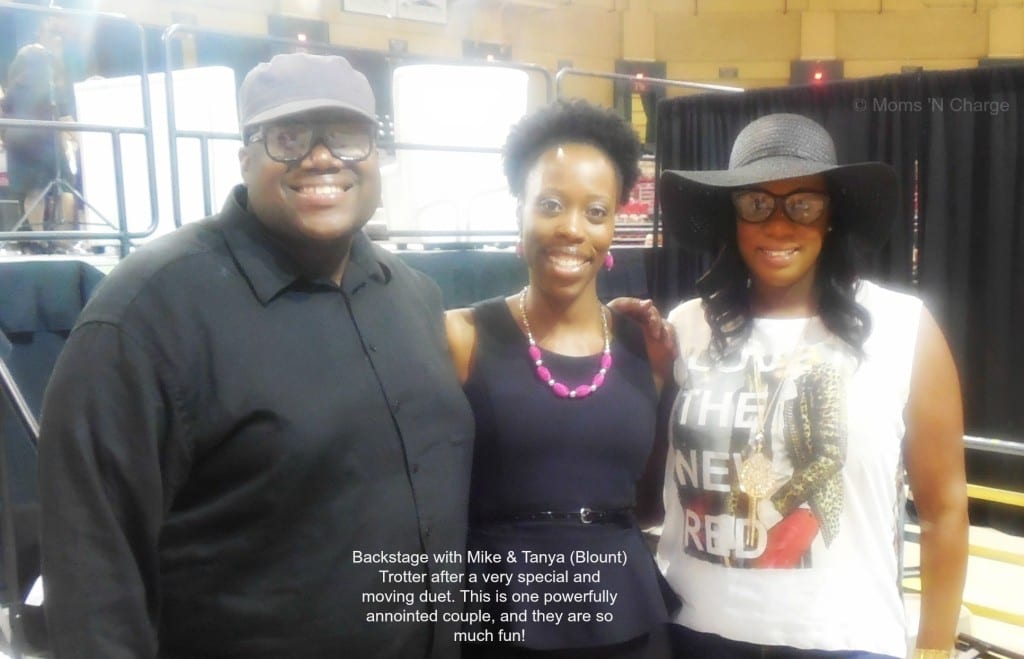 One of the other highlights of the day was meeting Ken Rochan of The Umbrella Sindicate. I don't think I did anything extraordinary, but he appreciated my ability to solove one of his problems as a sponsor/vendor and awarded me with this awesome marketing book…a value of $102.47 (in which he's sold over 2500 of them)! WOW! Talk about how surprised and special I felt. Ken was truly so much fun to meet and work with for the few minutes that we connected. So I'm hoping to work with him some more. Check out his facebook page and all of the fab work that he does. Here are a couple of pics he took. The second one is with a few of the team of volunteers for the event.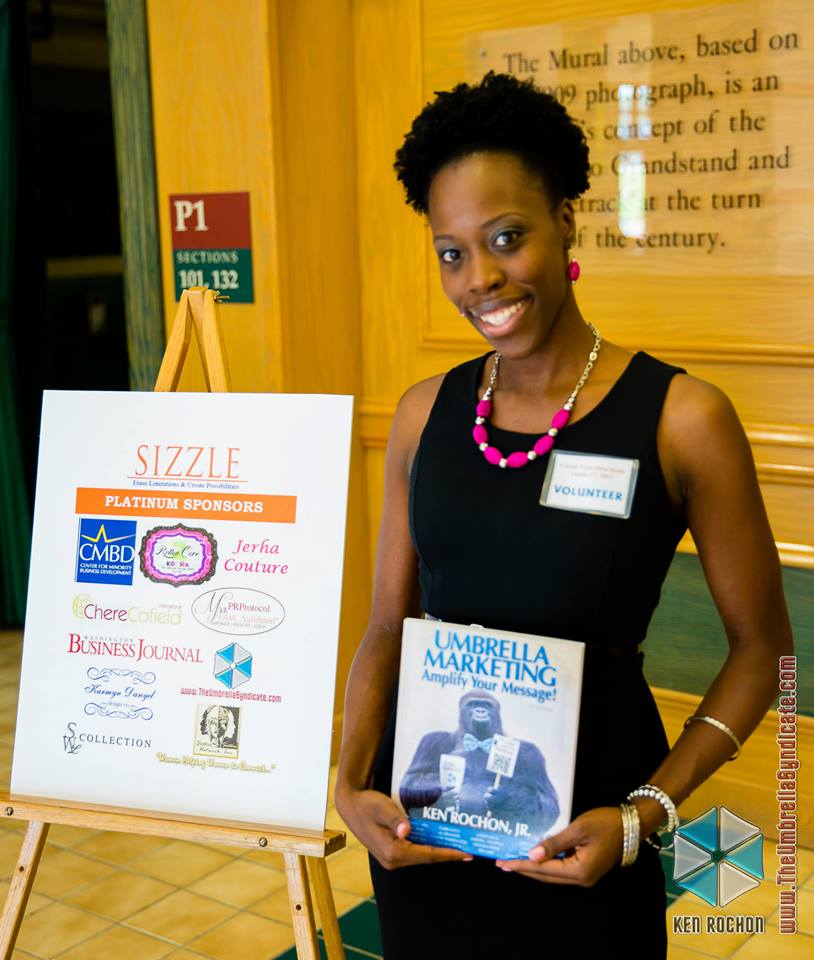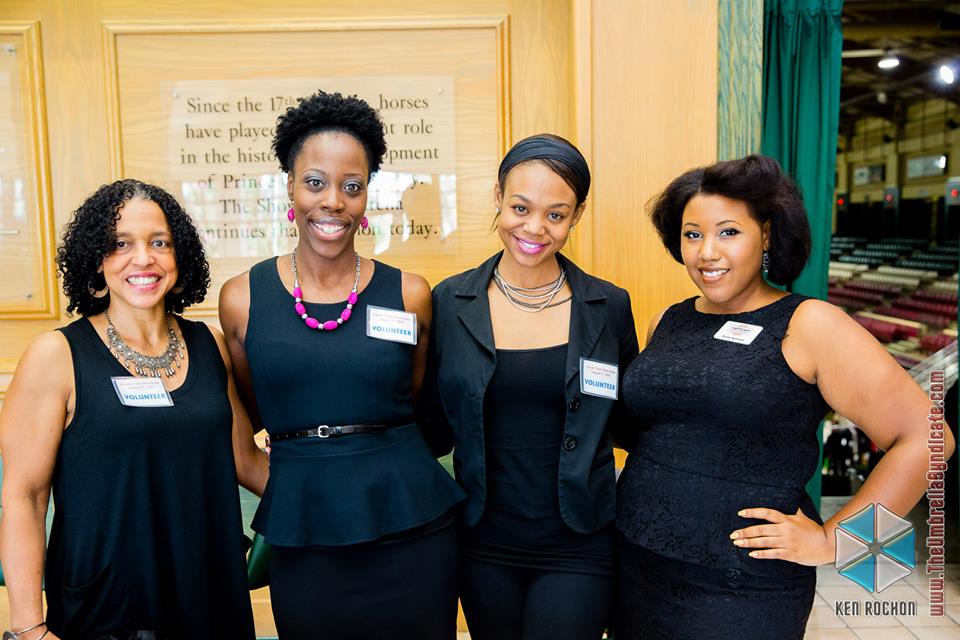 At this event, Cheryl Wood also revealed and launched her new book, The Power to Sizzle which is a compilation of power thoughts to get you moving to create the destination that you want for yourself. CONGRATS Cheryl for a job well done and looking forward to the Second Annual Create Your Own Sizzle (*wink).
Do you have a goal or dream that you've been mauling over in your head? Ask yourself: if not now, when?
Did you attend the Create Your Own Sizzle empowerment event for girls and women? What were your biggest takeaways?