Happy Wednesday Moms and friends of moms 🙂 I'm super duper excited to join my friend Tosh Patterson (who served us some awesomely delicious & healthy recipes last year) for her Be Well Experience. But before I go into what this is all about, let me ask you a few questions…
How was your 2014?
Were you happy?
Did you have experiences that served you?
What about that 25-pound, audacious goal…did you achieve it?
Did you make time to take care of YOU in 2014?
2014 showed me the importance of approaching wellbeing from a wholistic space.
I really, truly believe it's time for alllllll women to stop dieting and start living.
That's why I teamed up with several POWERHOUSE experts who are actively creating healthy lifestyles to present…
…The Be Well Experience: How to Be Happy, Healthy, & Wealthy NOW!
This will be a 5 day telesummit, with 9 experts. I'm so excited to be one of them, where I'll be sharing the importance of self-care as it relates to not only your physical health, but also your mental health. Meet the experts: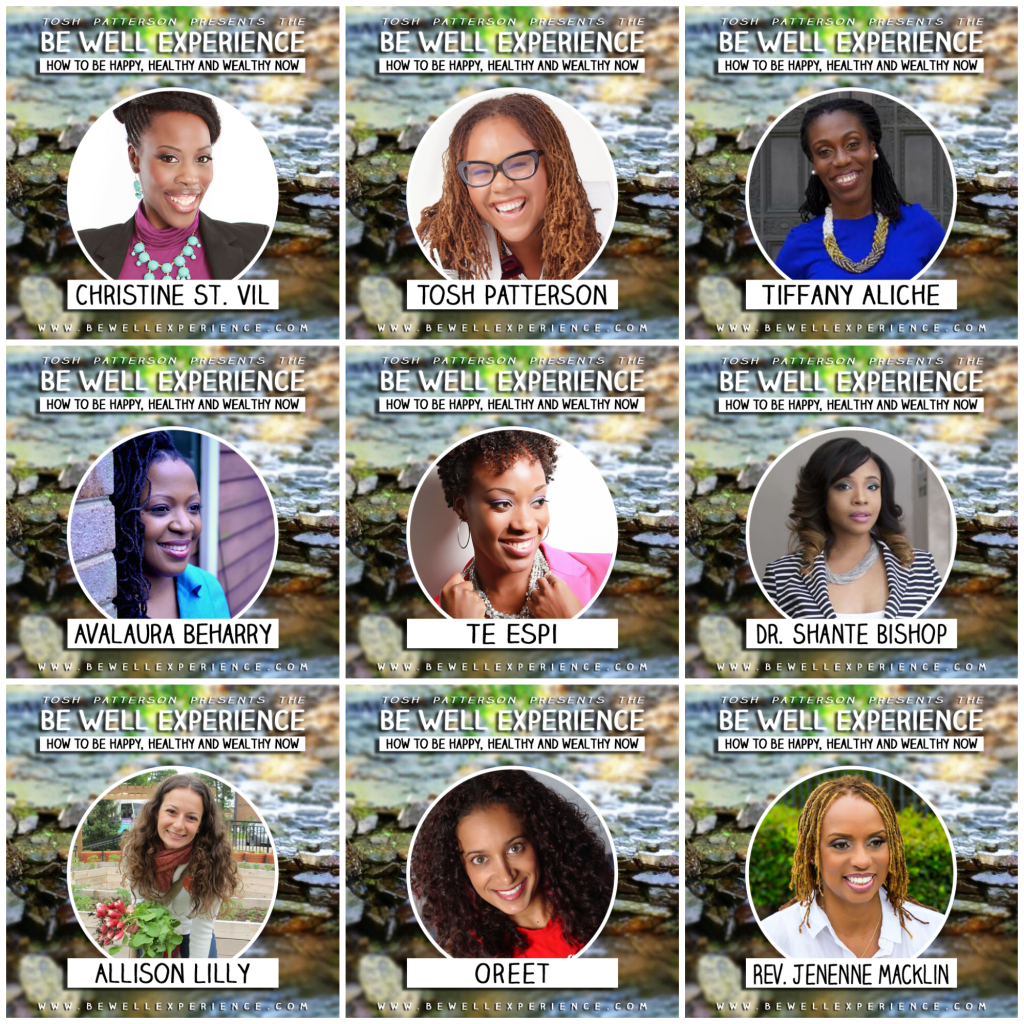 You can be anywhere in the world to listen in to the call. Each day an expert will share her best tips and fabulosity with you!
And guess what…this is our FREE gift to you so 2015 can be spectacular! We want you to look back on December 31, 2015 and say…"Wow, I DID that!" 🙂
Here's what you'll learn during this 5-day telesummit starting Monday January 19th:
How to get the life you want
How to create abundance every day
How to look good & feel good, regardless of your dress size
Why eating local, seasonal, and fresh foods can help your waistline & grocery bill
How to create more wealth without earning more money (seriously, who doesn't want to learn how to do THAT?!)
and, for moms…
Strategies on how to feel good WITHOUT feeling guilty
So whatcha waitin' on?…Join us today!
---
---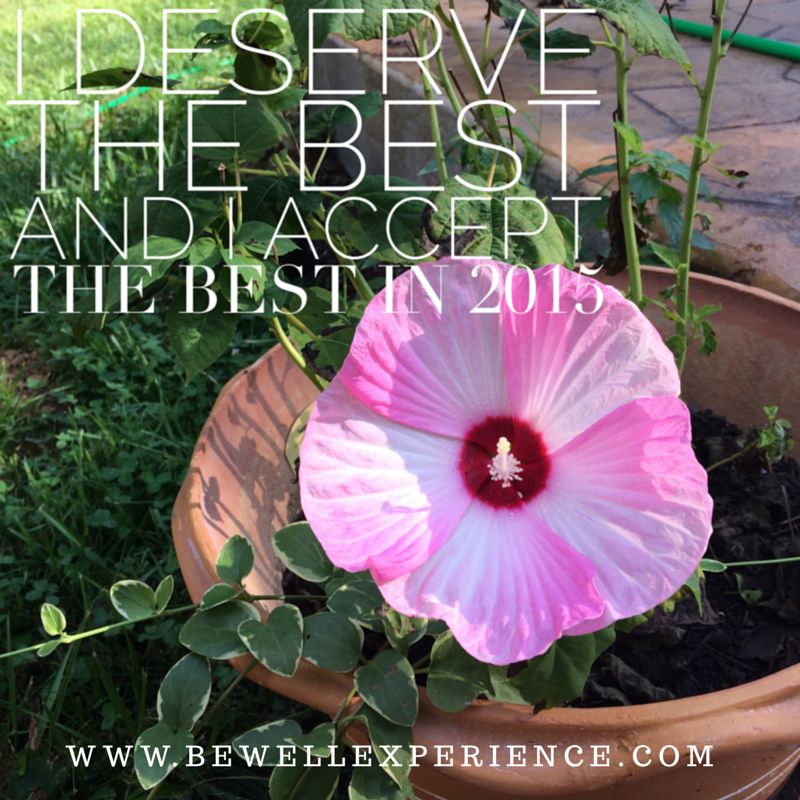 It all starts on Monday January 19th! Did you tell 2014 to kick rocks? Live your BEST LIFE in 2015! Experts will teach you how to experience the three most important types of freedoms needed to live your best life — Emotional Freedom, Spiritual Freedom and Mental Freedom. Join us at The Be Well Experience to harness your power! Learning and growing is always more fun when you have someone to share the experience with. So be sure to share with a friend so they can join you on this journey to wellbeing.
Sign up at www.bewellexperience.com, and then let me know down below: What's your definition of wellbeing?