I know, it's been awhile since I published my Motivational Monday posts. So I wanted to start the month off right! I saw this quote and thought it was pretty powerful:
"Use your smile to change the world. Don't let the world change your smile."
Happiness starts from within. It starts when we make the choice to be happy…regardless of what's going on in the world around us. Your job might be making you so uncomfortable, you get depressed or sad just thinking about going in to work. Your family or friends may be so unsupportive of your career or business that it makes you sad because all you want is their love and support. But what if someone's life was changed simply because you took time to smile through it all, and share a smile with them?
Focus on the blessings you have now. Figure out a way to find joy in an unjoyful situation. I was listening to a recording that Pastor Rick Warren (Author, Purpose Driven Life) did, and he said: "Your greatest ministry comes not out of your strengths or talents, but out of your painful experiences." When my sister and I decided to write our book, we knew that it would transform lives, not because of how we succeeded in certain areas of our lives, but because of the obstacles, heartache and challenges we had to overcome in order to experience the success.
More than ever, I've learned that the more I focus on the good things, the more good things I have to smile about. On the contrary, when I choose to focus on the negative, negativity starts to pop up everywhere around me. I choose happy. I choose to smile through the difficult times, the stressful times, the times when I'm not so sure I'm doing what I need to be doing. I do so because I know my smile can change the world, and I refuse to allow the negativity of the world to change my smile.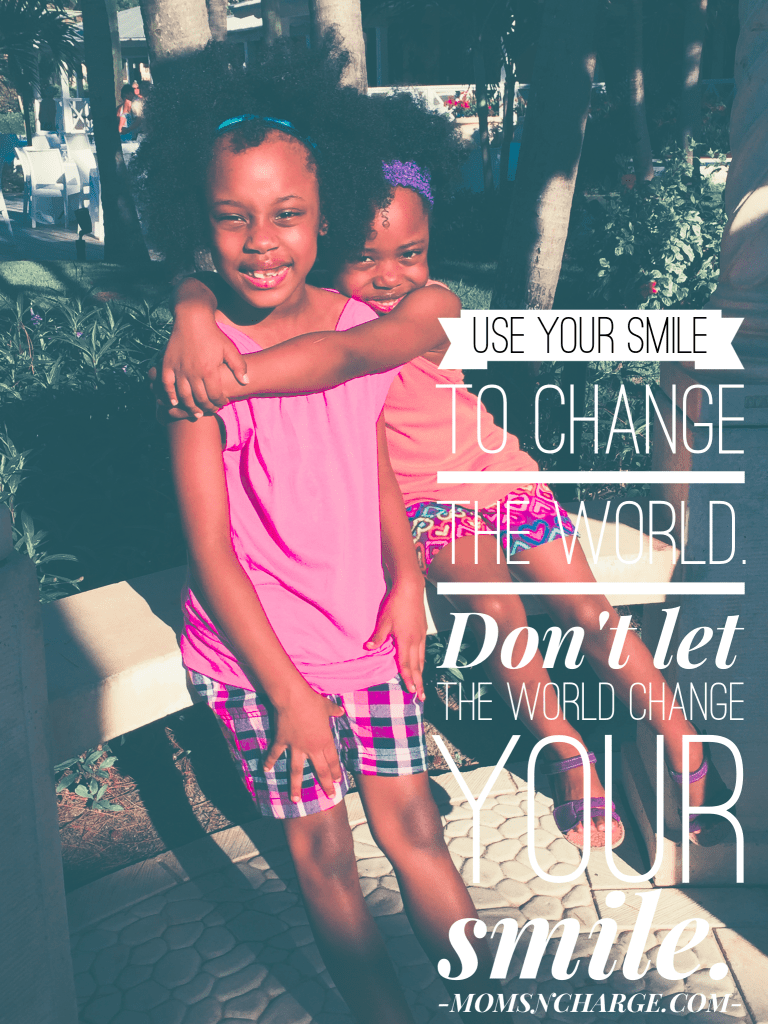 When was the last time you used your smile to light up the world—or simply to light up someone's day?