Disclosure: This post is sponsored by Wander Away Box, however, the views and opinions are completely my own.
Summer is in full swing and my 5-year-old actually just asked me where we were going for vacation. I danced around the answer not fully trying to crush his expectations that I'm sure a classmate fed him, that it'll be a stay-cation this year. He was quick to remark that his (or his friends') definition of a vacation is when you go somewhere far from home, lol. I actually literally had to laugh out loud. When did this 5 year old get so grown?? It's sometimes hard when you're strapped for cash and can't quite afford to take the kids away. I want them to experience and see the world and I can even feel a little guilty over not being able to give that to them. I tell myself in due time. Cause heaven knows I too long to hop on a plane and wander away, lol.
But what if I told you, you don't necessarily have to hop on a plane or cross the border in order to experience a bit of what the world has to offer. Sure there are websites that our eyes can feast on and dream about. But engaging your other senses takes your experience to another level. That's why I was really excited when I got the opportunity to try out a new subscription box courtesy of WanderAwayBox.com.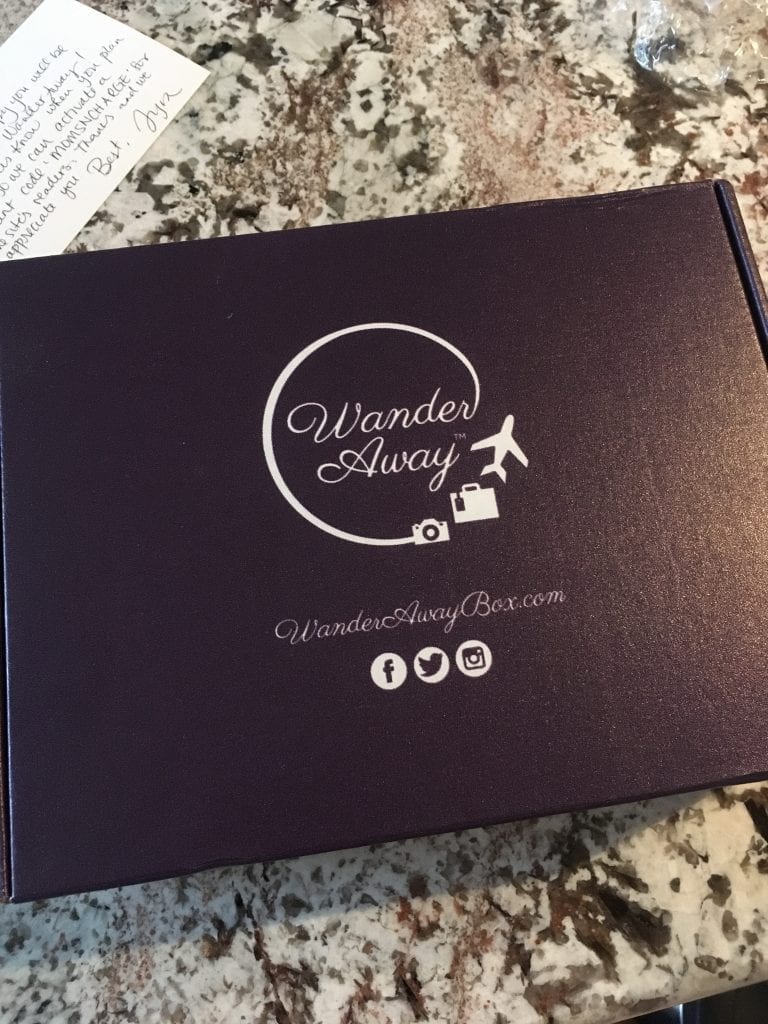 Given the option of two boxes, one Vietnam inspired box containing among other things an Authentic Pho kit with noodles and spices, wooden carved chopsticks made in Vietnam, hand carved key chain with archetypal Vietnam man in a hat, Vietnamese coffee, and MORE. The box I ended up choosing had a fusion of travel inspiration and contained the following:
A Leather-bound refillable travel journal
Sweet Jamaica candle made in the Caribbean
Japanese Matcha Green Tea Kit Kats
Nomadness Travel Aspiration Cards
a luggage tag
a satin eye mask
three-spice sampler (Tuscan rub, Moroccan seasoning, sweet curry) complete with recipes
and a card with tips for getting great travel deals.
First off, I love journals! And this leather-bound one will certainly prove handy as I write and plan out anything from itineraries to daily journaling to gratitude notes. The candle smells ah-maze-ing! And I even gave the spices a try. If you find yourself stumped on what to cook with them, the accompanying recipe cards are certainly useful. I ended up using mine in a beef stew (Moroccan seasoning), pasta sauce (Tuscan rub), and for a future date, I'll use the sweet curry in my curry chicken.
Also Related: International Travel with Kids: 5 Tips & Lessons Learned
I also have to point out that the packaging is excellent. The contents come in a sturdy box that won't ruin it's contents. For sensitive items, like the candle and the spices, they were further wrapped individually to make sure I didn't end up with a curry smelling eye mask, lol. And branding? On point! Pretty always makes things a little better.
Although the box is targeted towards adults, there's no reason the kids can't get involved. The Kit-Kat is sure to be a hit with any child, as are the spices once cooked. Take your themed dinner up a notch by decorating accordingly. Then find culturally appropriate backdrop music online and voila!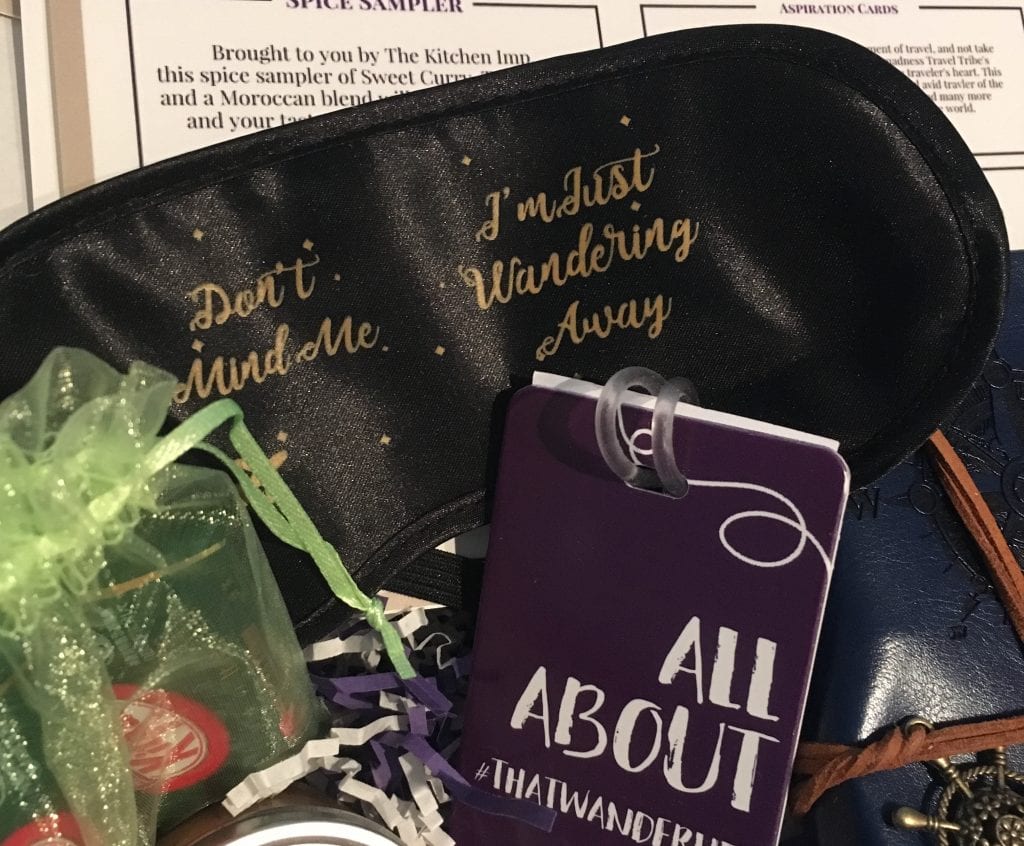 When you have limited resources you have to make the most of what you've got, and not only do these boxes allow you to experience bits of a culture you may not have been exposed to before, but it can also very well prepare you for when you do have funds to actually be on site.
Wander Away Box is currently giving the Moms 'N Charge readers an exclusive discount for their current Portugal themed box. Get 15% off from now until July 3rd. Simply use the discount code "MOMSNCHARGE". Portugal is likely not a destination you've previously considered, which is EXACTLY why you should try out this box. I'm telling you, let your eyes and taste buds wander away and give this box a go.