This is part of a sponsored campaign with P&G My Black is Beautiful. All opinions are my own.
---
I don't think there's anything great about my husband that I haven't already shared whether it was here, or over on Black and Married with Kids or Happy Wives Club. I'm always looking for ways to celebrate him because he truly is more than I could've ever truly dreamed of having or deserving. Not only is he a phenomenal husband, but he's the absolute best dad my kids could ever have. While he's one to never ask for anything, he deserves all the best that life has to offer and then some.
My husband has been my biggest cheerleader when it comes to encouraging me to pursue my goals and dreams. And in return, I hope I support and encourage him just as much as he does me. We have grown so much together over the years, and I'm excited about what the next twenty years will bring.  This Father's Day, I'm excited to celebrate this amazing black man of mine, by keeping him groomed for greatness. What exactly does that mean? I'm glad you asked!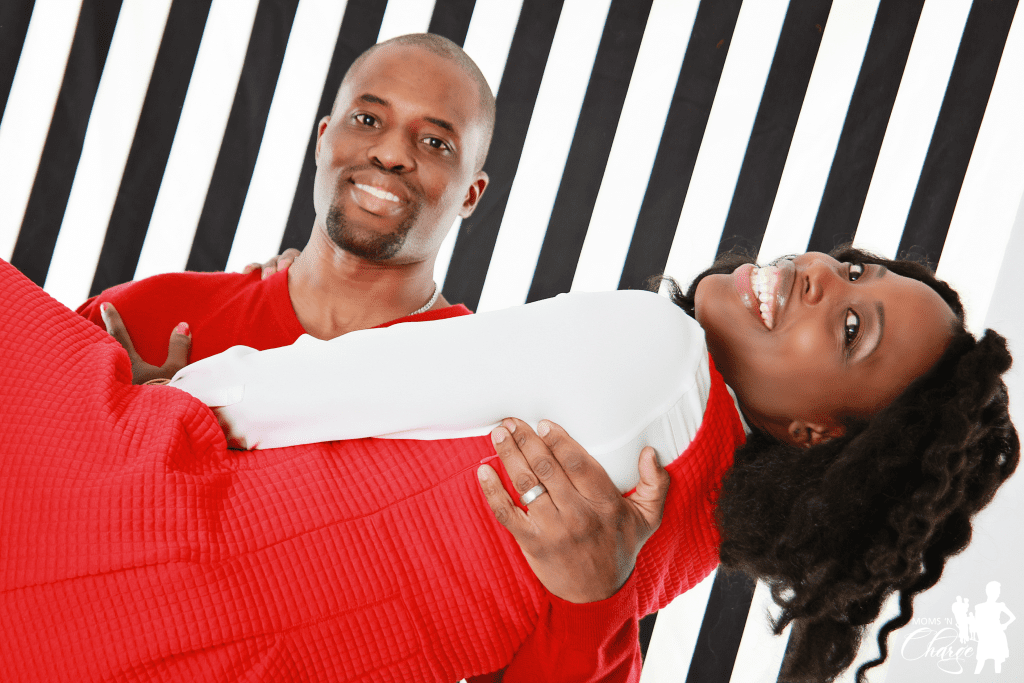 Simply put: I'm going to be there to push him and lift him up when it comes to going after what he wants in life. I don't know if this dude will ever understand how great he is, but I surely am going to try and show him. This man shines inside and out and I'm excited to share all about it during the #MBIB #MyBlackMan Twitter chat tomorrow with my friends Ronnie and Lamar of Black and Married with Kids, and My Black is Beautiful. They will also have special guests Erica Campbell (of Mary Mary) and her husband/producer Warryn Campbell joining this exciting chat. So be sure to come party with us & get ready for a fun, uplifting and inspiring conversation.
How to Join Us:
1) You'll need to have a Twitter account. If you don't have one you can sign up for free at www.twitter.com.
2) It's a good idea to follow these Twitter accounts for info on upcoming chats: @blackandmarried, @lamartyler, @ronnietyler and @MBIB
3) Newbies can follow along during the Twitter party here (TweetChat): https://tweetchat.com/room/MyBlackMan
Twitter Party Details:
Topic: Since Father's Day is fast approaching, let's celebrate how Black men shine inside and out.
Date: Wednesday, June 17, 2015
Time: 8:30PM to 9:30PM EST
Hashtag: #MBIB #MyBlackMan
Hosts: @Blackandmarried and @MBIB
Special Guests: @ImEricaCampbell @WarrynCampbell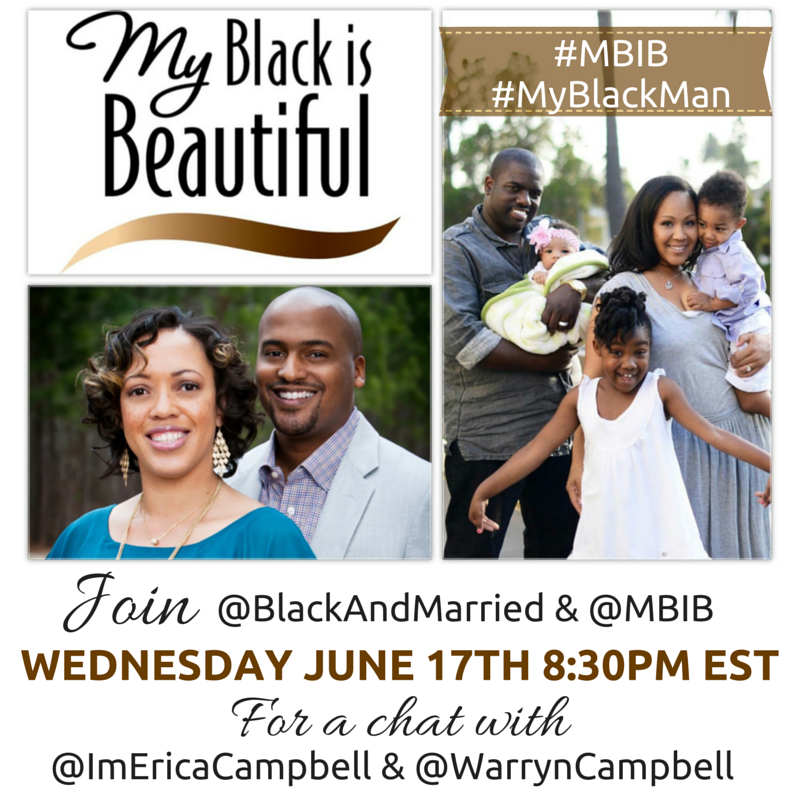 Prizes:
We will be giving away 5 Prize Packs that will include products that will keep your man Groomed for Greatness such as:
Head & Shoulders Moisture Care Scalp Soother
Head & Shoulders Moisture Shampoo Co-Wash
Head & Shoulders Moisture Shampoo 2-in-1
---
Disclosure: This is part of a compensated campaign with P&G to spread the word about their Groomed For Greatness promotion. All opinions are my own.