In case you didn't know, American Girl released their newest historical character, Melody in August. When they first reached out to me to share this exciting news, I was ecstatic! It was perfect timing because my daughter's birthday was coming up and I had just overheard her asking her uncle for an American Girl doll for her birthday.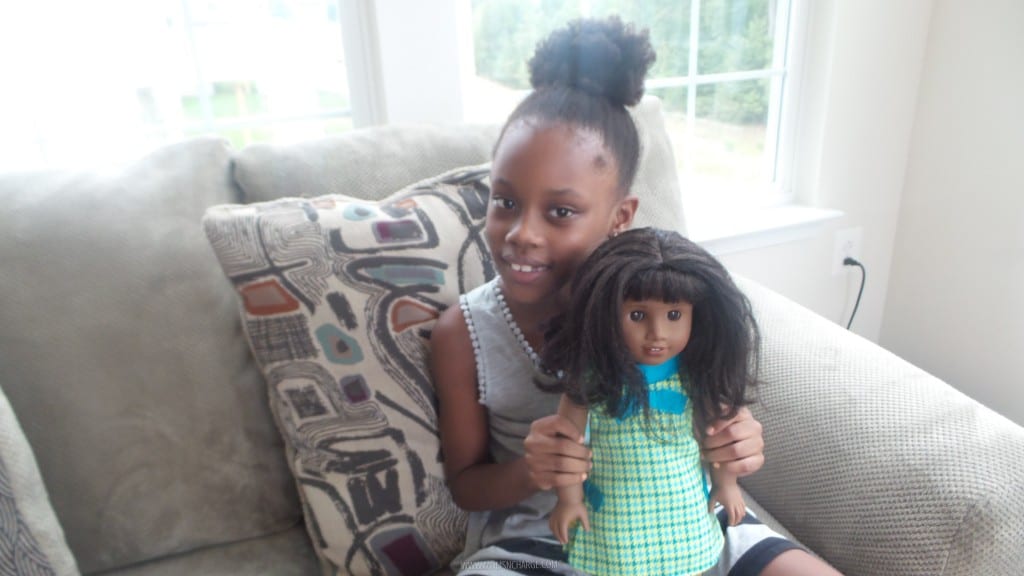 More than a doll
I not only got a chance to review the beautiful Melody doll, but also part one of her three-part book series. Melody Ellison is a civil rights believer, chorus leader, and daughter of Detroit. Nine-year-old Melody provides a glimpse of life during the 1960s—a significant decade for the civil rights movement in America and a time of great energy, optimism, challenges, and change. Written by award-winning author Denise Lewis Patrick, the Melody stories introduce readers ages 8 and up to Melody Ellison, who loves her close-knit family, gardening with her grandparents, and singing her heart out. Whether she's in the children's choir at church, backing up her brother's Motown music, or singing into a hairbrush with her sisters, Melody loves blending her voice with others.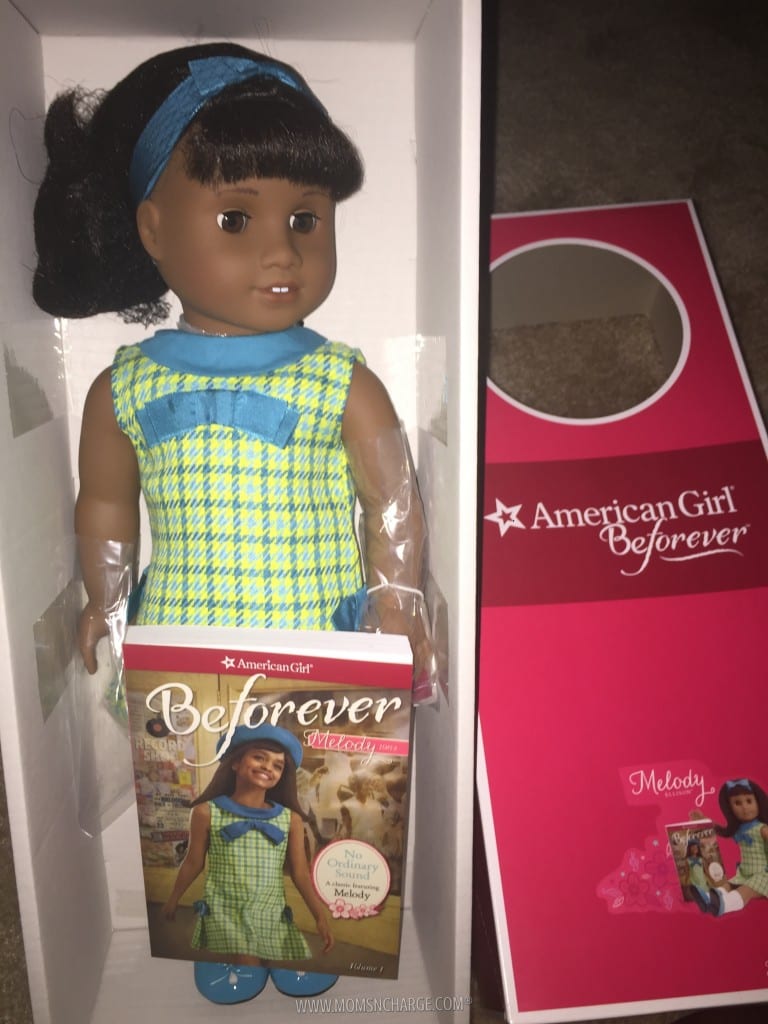 How Melody came to be
What really excited me is hearing the story of how Melody's character came to be. To help ensure the historical accuracy and cultural authenticity of Melody's story and products, American Girl worked with an esteemed six-member advisory board to review and provide input on all aspects of Melody's development—from the doll, books, outfits, accessories, issues, and story setting. I love that American Girl goes to great lengths to ensure the accuracy of these beautiful dolls.
The Birthday surprise
I decided to keep Melody under wraps for a few weeks and surprise my daughter with it for her birthday. I decided to leave it at the foot of her bed after she fell asleep so it would be the first thing she saw when she woke up.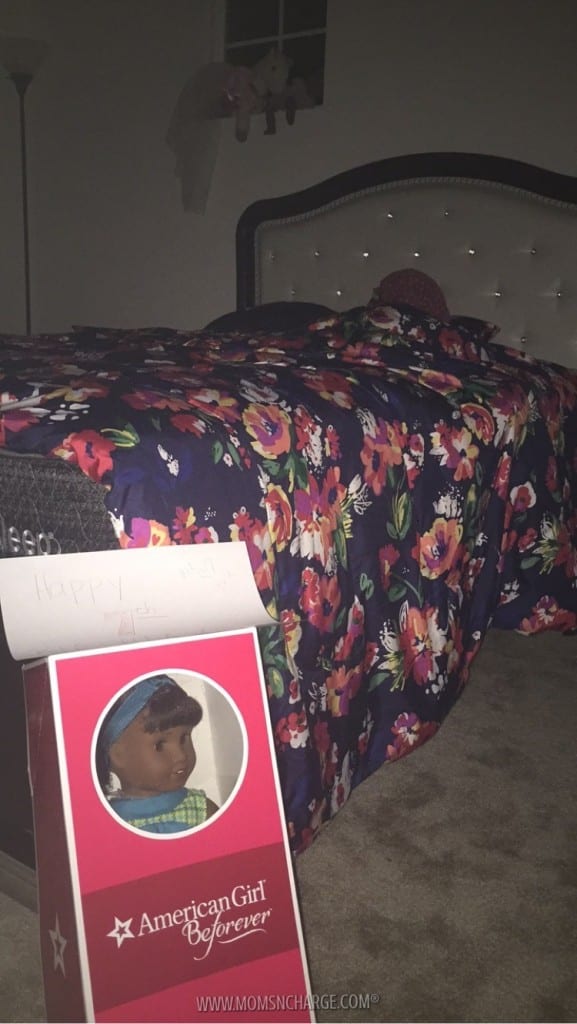 Needless to say, she was beyond excited and woke me up bright and early to show me her new doll (as if I had no idea). What warmed my heart most was how excited she was because Melody looked like her. She seriously tells me once a day how much she loves Melody. And she surely doesn't travel without her.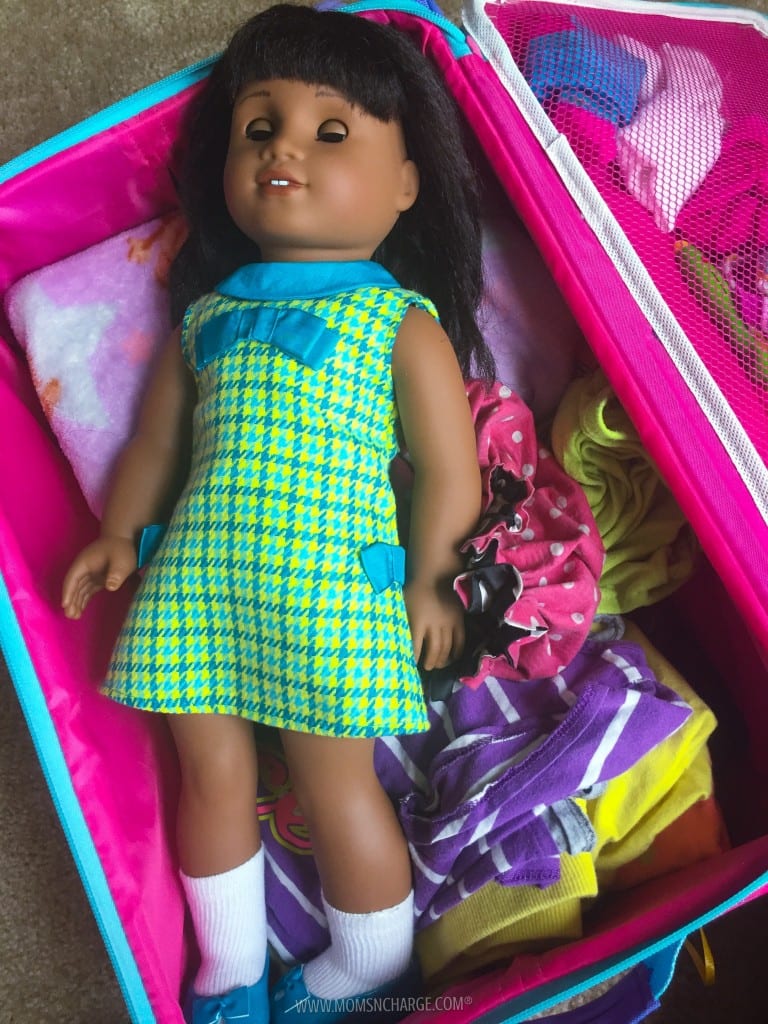 I now may have to add her to baby girl's Christmas list. While big sis has allowed her to share, I know there's nothing like having your own.
In this day and age, you would think that having a doll that looks like you is no big deal. But for our little brown girls, it still is. When I shared the announcement of Melody's story being streamed on Amazon Prime to my FB page, below is a screenshot of one of the comments I received (the comment has since been reported and removed, thanks to one or many of my wonderful friends).
This is why it's so important for us to celebrate and support companies like American Girl who see and understand the importance of telling our stories. Our stories are relevant and they are empowering. Our girls learn to love themselves more when they can see people and products that look like themselves being loved and celebrated. From stories like Melody's, our little ones can learn that "love has to win".
Also related: When Your Daughter is Told "Brown Girls Can't be Supermodels"
Melody's story on Amazon Prime:
I was on Facebook a few days ago, and this trailer ran across my timeline: An American Girl Story – Melody 1963. Melody's story will stream exclusively on October 21st on Amazon Prime (this was originally shared on their FB page):
My Melody review:
Here's a snippet of the review I provided to American Girl. I hope it will encourage you to check out this beautiful doll and her story (amongst others).
"I was already sold on the backstory when I first heard about Melody. However, reading the actual book was an incredible experience. I laughed, I cried, and I really felt like I was a part of the story. Although this story is set in the 1960's, there were many parts that felt eerily relatable to current events. I loved the focus of empowerment, strength, friendship and standing up for what's right even in the midst of darkness. I was engrossed in Melody's story from page to page and chapter to chapter…"
What my daughter likes about Melody:
I always check on the kids before I go to sleep. And it doesn't matter how long after they've gone to sleep that I check on them. I will always find Melody snuggled up with Olivia. When asked what she wants people to know about Melody, here is what Miss O (who just turned 7) had to say: I love Melody because she's a great doll and she has a great book. I like her story. I like to take her to the park and do her hair.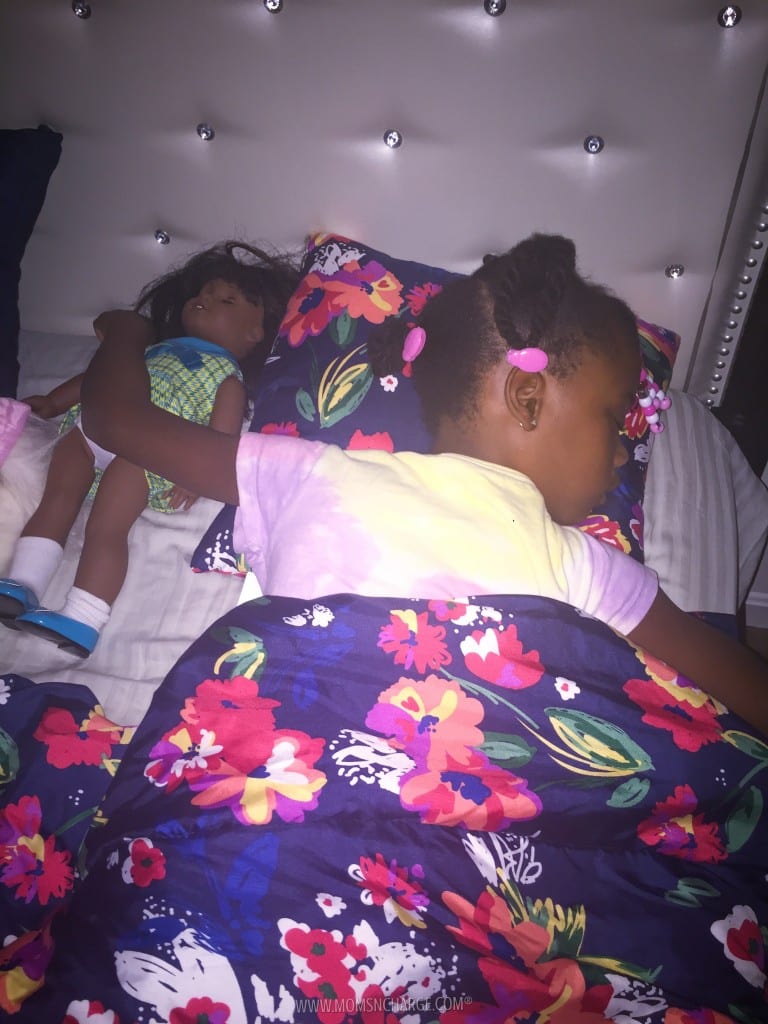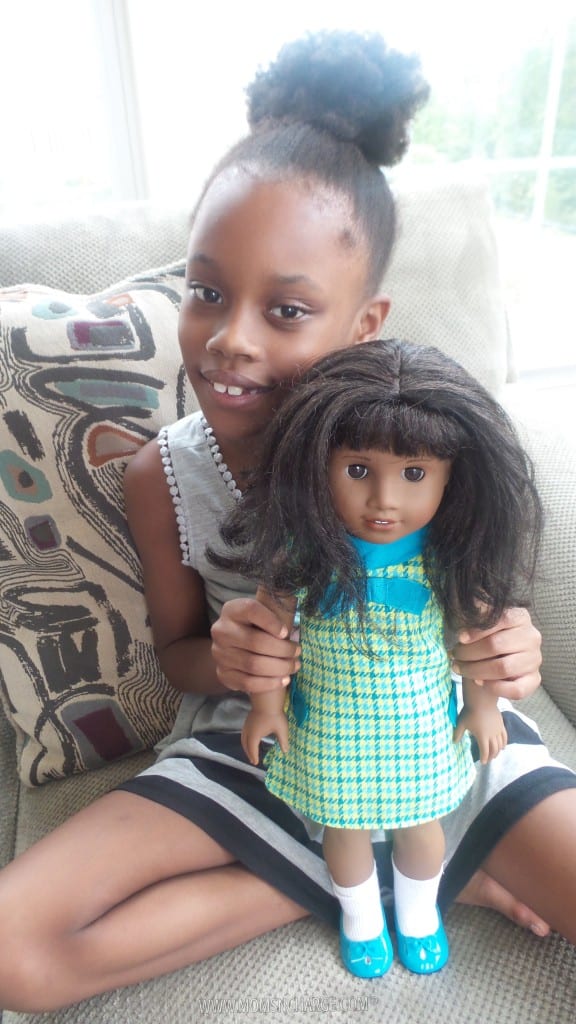 You can purchase Melody for your little princess, as well as other accessories by clicking here.
I know that Melody's story will inspire little girls everywhere! I'm looking forward to reading the other two books in the series and sharing the rest of her story with my girls.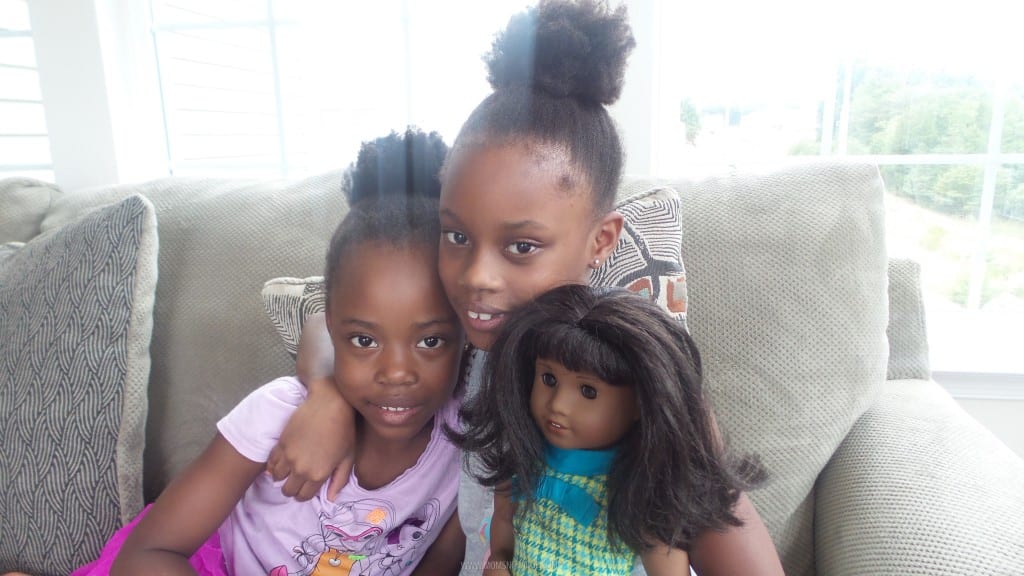 ---
Disclosure: This is not a sponsored post. I was provided an American Girl Doll (Melody) in exchange for my honest review. I wanted to share my experience and excitement for her story airing on October 21st here. As always, all opinions are my own.