Disclosure: This post has been sponsored by Tomorrow Sleep. I was provided a free mattress system for this review. As always, all thoughts and opinions are my own.
---
Did you all know there's such thing as a smart bed? Until recently, I didn't. And if you did and just didn't tell me, then shame on you. I just assumed that paying for a good mattress automatically meant that you would be getting some good sleep. But apparently, that is not always the case.
For the last two weeks, my hubby and I have been testing out our new Tomorrow Sleep mattress system.  While we weren't in the market for a new mattress (ours just turned a year old), we decided to take a closer look. After reading about this mattress in a box, we were eager to learn more (and equally excited that Tomorrow Sleep wanted to partner with me) and test it out for ourselves.
Here are three reasons that convinced me to give Tomorrow Sleep a test drive:
The expertise: They have over 40 sleep scientists dedicated to restful nights
The innovations: They are currently working on 100's of patents that provide a comprehensive sleep system
The commitment: They have 40K square feet of American research labs to develop the optimal sleep ecosystem
So what does all this mean? Tomorrow Sleep is going above and beyond to really make it their business to provide the absolute best quality sleep for anyone who purchases their mattress.
Every product in their sleep system works together to help you improve your sleep, so you "wake to your full potential".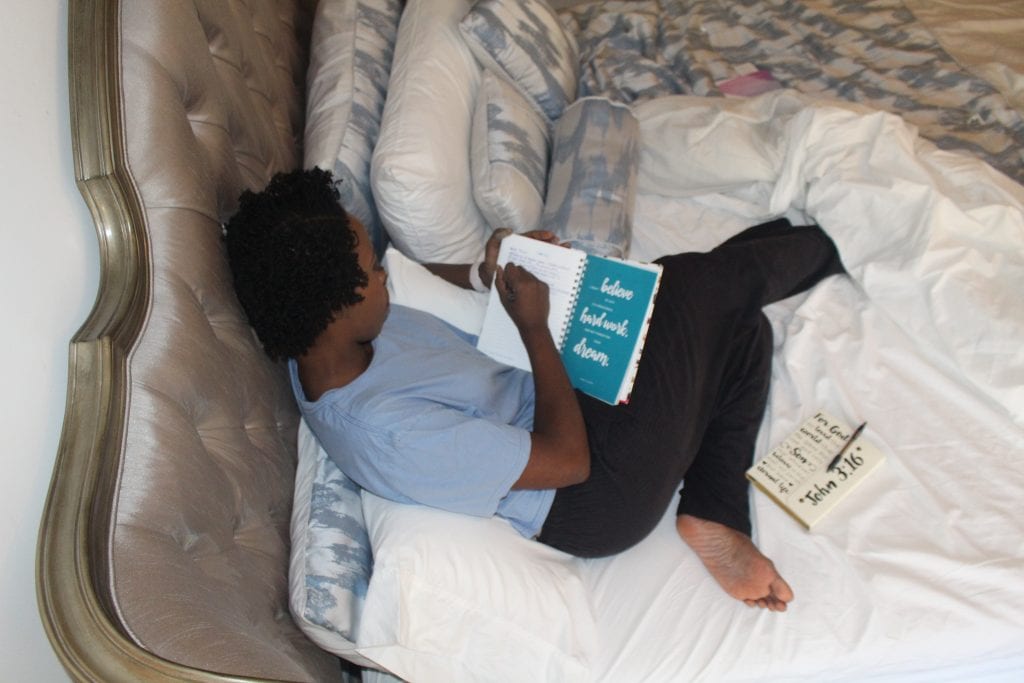 About this smart bed
Along with the bed in a box, they have and are working on several other products to help you get the ultimate sleep experience. They were kind enough to send us a set of King-size 500 thread count sheets to go with our mattress. My 8-year-old daughter asked me to let everyone know that it is super comfortable. Yup, we now have to really fight the kids off our bed, especially her.
In addition to mattress and sheets, they also have the monitor, pillows, comforter, protector, and drapes (these will probably be next on our list).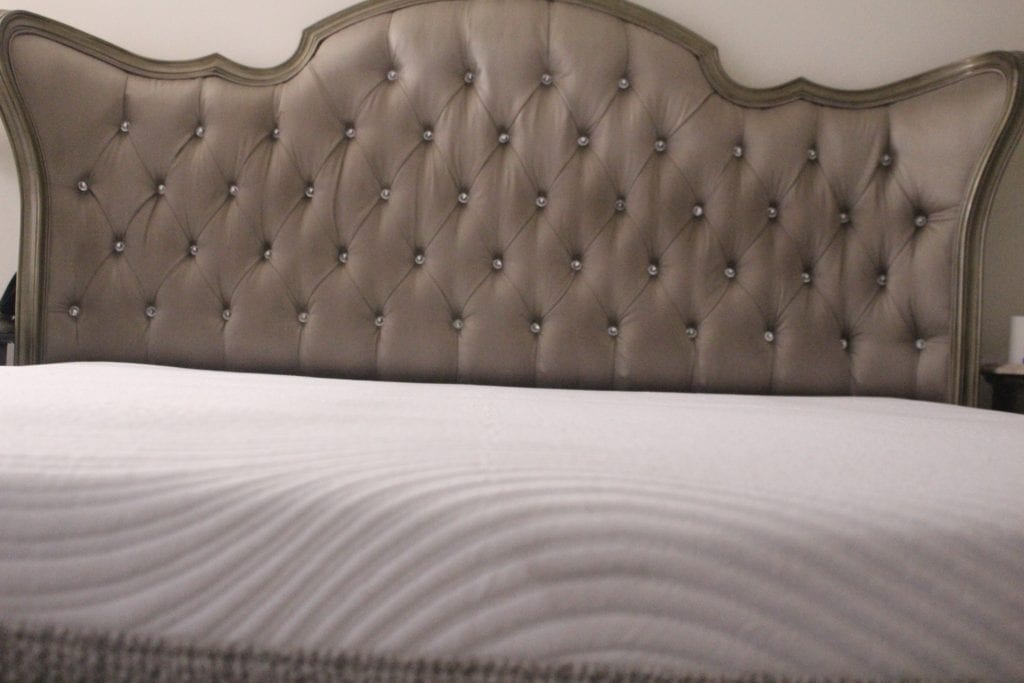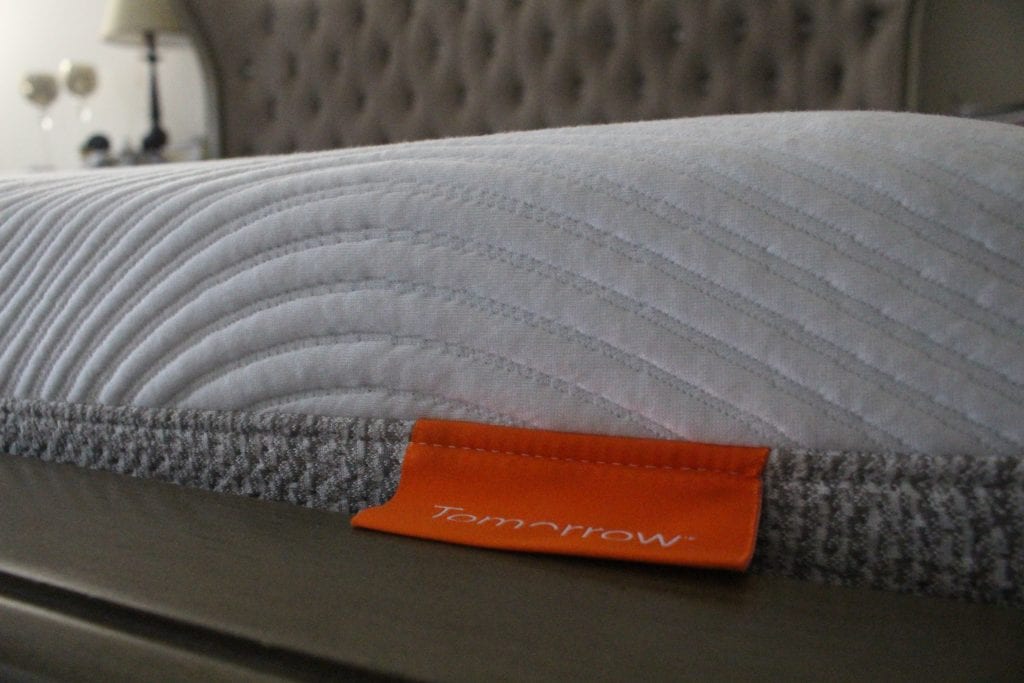 The monitor
The monitor alone is awesome because it's designed to analyze sleep for two people. That means that even though we are on completely different sleep schedules most times (he works overnight and sleeps during the day), my husband and I can see and track how well we're sleeping and how much rest we're actually getting individually.
If you have Alexa, you can actually sync this monitor with her for smart home integration.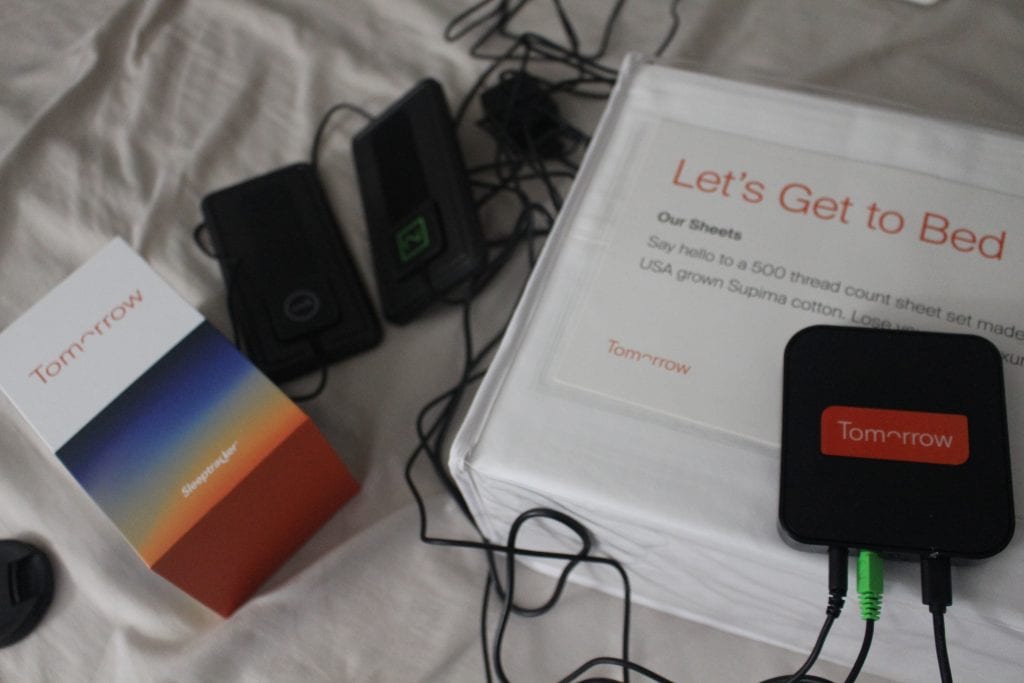 The set up for the monitor was fairly easy to install. They had a sleep tracker app that does a great job of walking you through each step.
The sleep analysis
It was actually very eye-opening to see my actual sleep patterns. You're able to track your sleep by day, week and month. I really liked that it was color coded so I could see when I was getting the really good, deep sleep, and when I was more awake.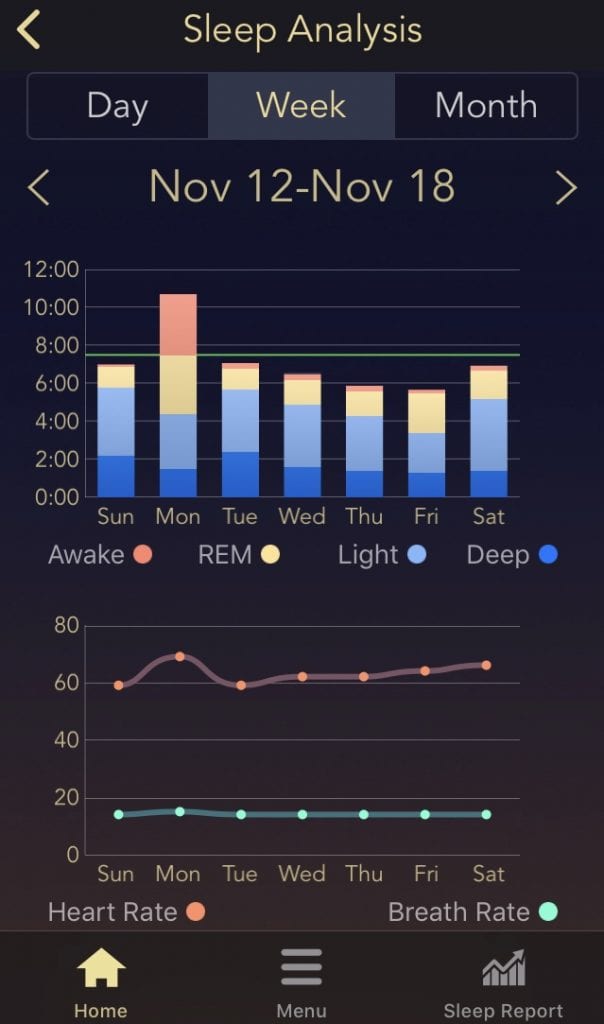 I also liked the weekly averages. It showed me how much sleep I was getting on average and it also gave me a sleep score as well as a percentage count of my sleep goal.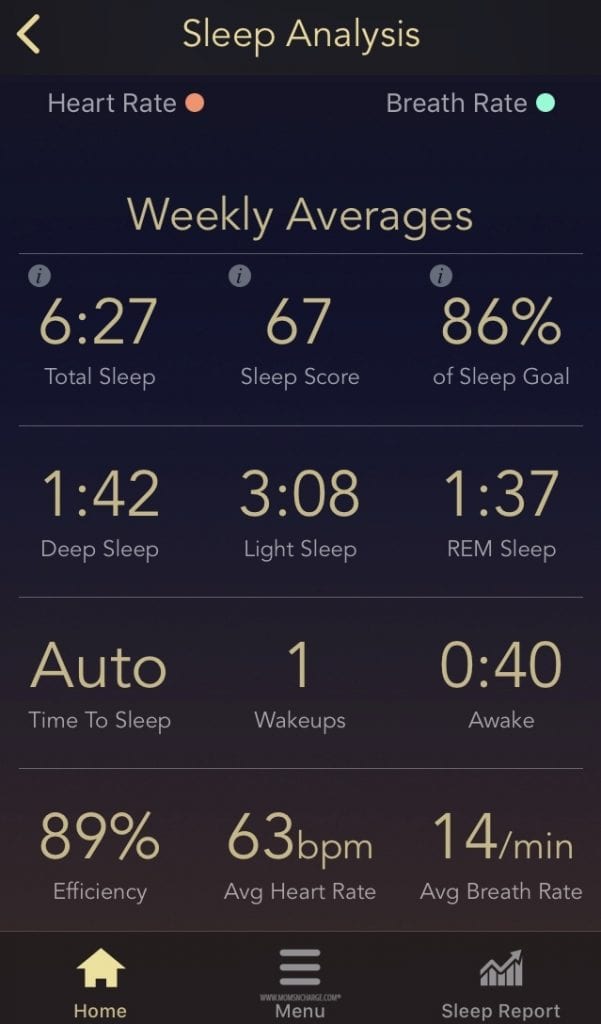 As a busy, wife, mom, and entrepreneur, I don't always get the proper sleep, and my sleep pattern is thrown off more times than I would like to admit. And now, I'm forced to see it LOL.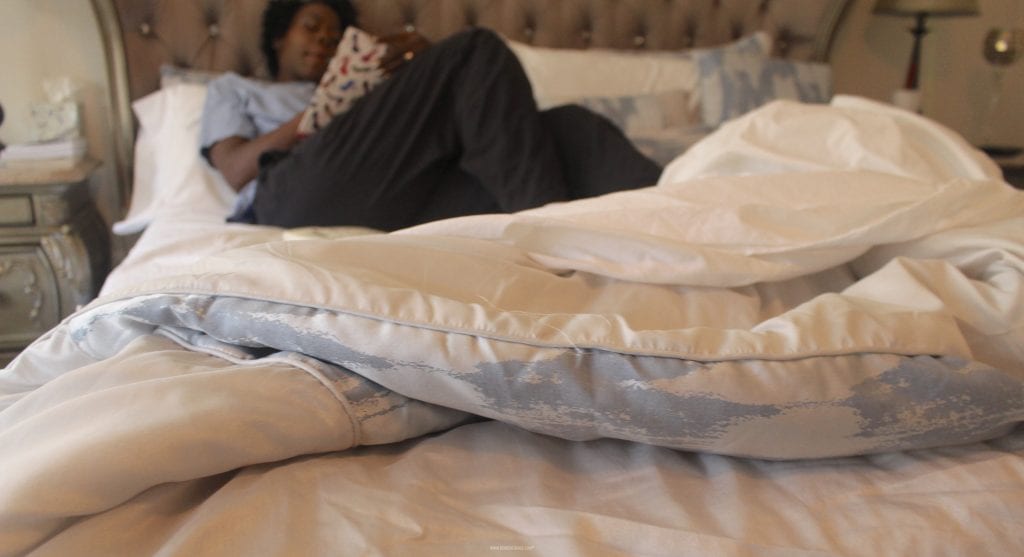 And since I work from home, sometimes my bed becomes my office (especially on the days I'm not feeling well and still need to get work done). So my mattress has to be comfortable to get the proper support. We decided to go with the medium firm mattress and it was great for what we needed.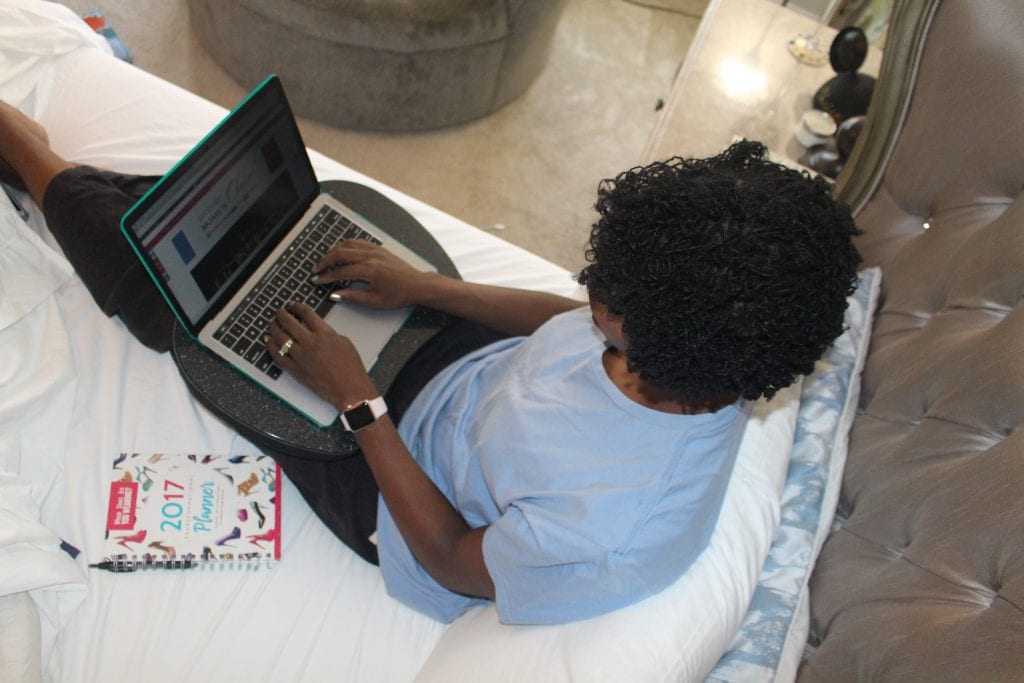 The results
I'll be writing another post soon to talk about one of the biggest things my husband loves about this mattress. I'll also be letting you know if we decide to keep this mattress in a box or stick with our old (1 year) mattress. And of course, I'll have an update on our sleep quality. Stay tuned!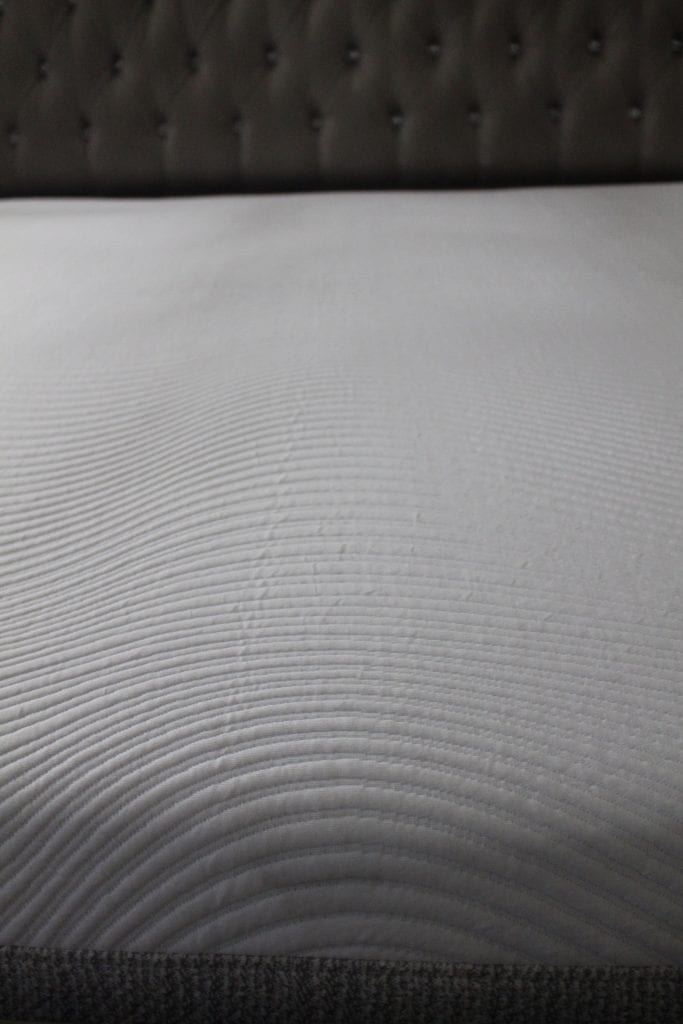 If you're in the market for a new mattress, here you go. Tomorrow Sleep is the only mattress designed to adjust to your body temperature and provide the support essential to restorative sleep.
And if you want to give them a try, they've given me a special code to share with you: When you use CHARGE100, you will receive $100 off any $500 purchase (expires 03/31/18).