This past Saturday night, the kids and I were at home and they kept begging me to do a "project". Since we homeschool, they're always eager to do projects, but sometimes I don't always have the energy (or patience) to do big ones. So I love when I find projects that are easy, fun and require little clean-up. I've shared several projects here, here and here. Well Saturday was one of those nights! I was happy to recall hearing or seeing on Pinterest or YouTube the idea of melting old crayons to create new ones.
Now since this was a last minute, late evening projects, we used what we had. But it was such a big hit with the kiddos, that we'll be purchasing some character molds (listed below) for the next time. This time around, we used a mini cupcake/muffin pan since we don't really use it for anything at home. I also loved that this was a project the kids could, for the most part, do independently. In addition, I'm always trying to fit homeschooling in where I can, so this was a great learning experience for them. We talked about science, and what they thought would happen once we put the crayons into the oven (which was the only part they needed me for). My 5-year-old is a budding artist, so she was super pumped to start creating artwork with these new pieces.
If you've been wondering what to do with those pesty broken crayons, here's a great alternative to ditching them. So here ya go, these are my 8 super easy steps to make old crayons new again!
Step 1A: For parents: Pre-heat the oven to 300 degrees F.
Step 1: Gather all broken and old crayons


Step 2: Peel all of the paper off of crayons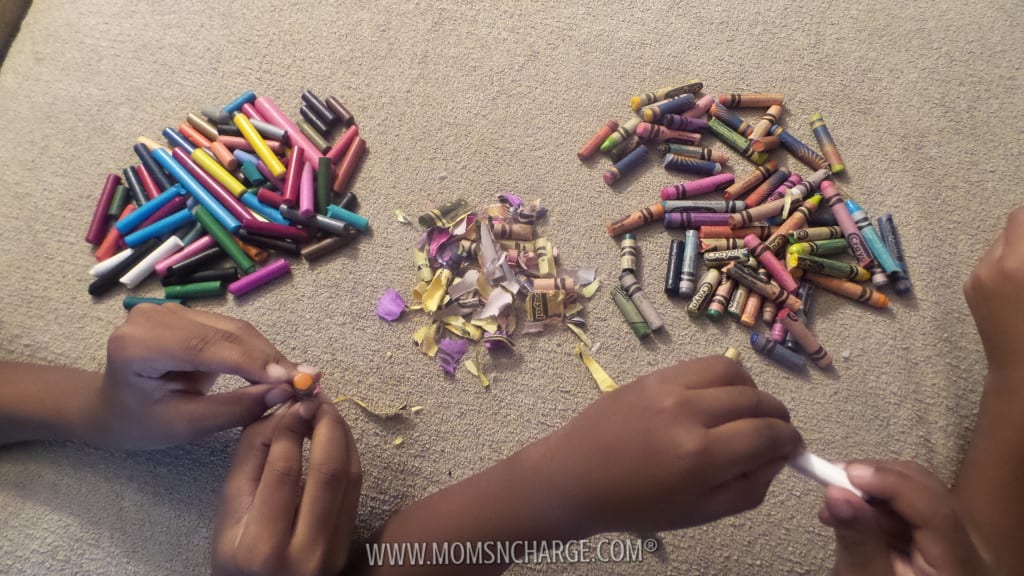 Step 3: Gather paperless crayons into one pile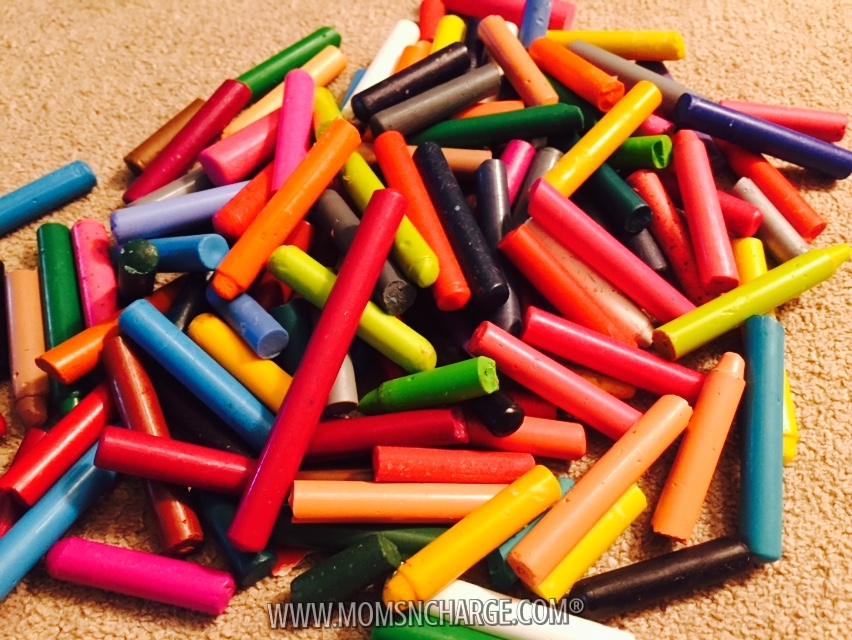 Step 4: Separate crayons into color groups
Step 5:  Break crayons into smaller pieces & place inside cupcake tin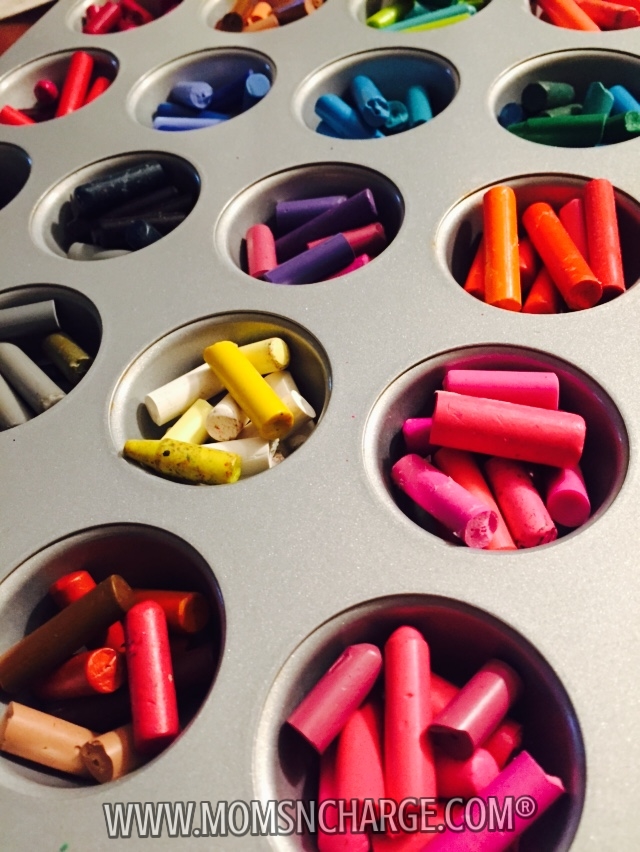 Step 6: Parents: place pan inside oven for 20 minutes then remove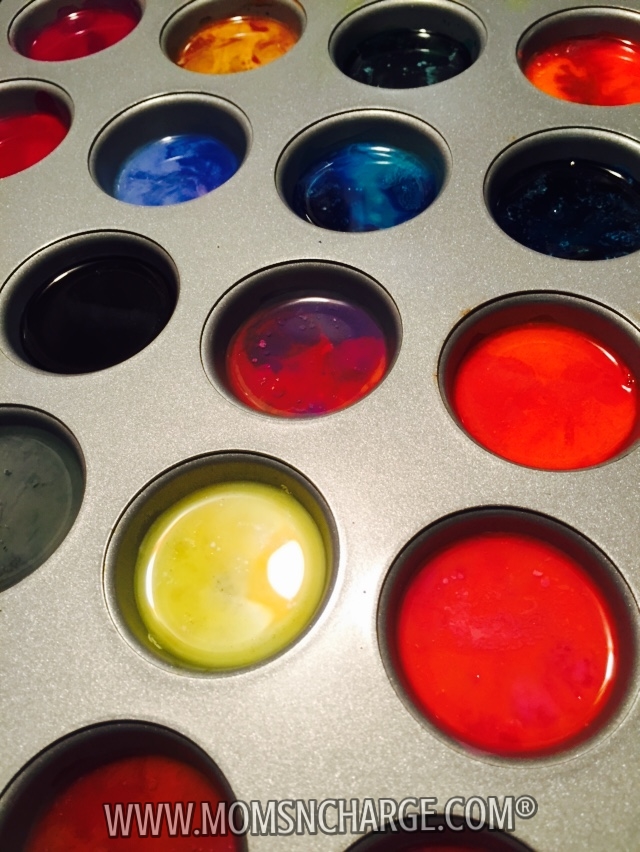 Step 7: Allow crayons to cool on counter or for quicker results, in the fridge for 20-30 minutes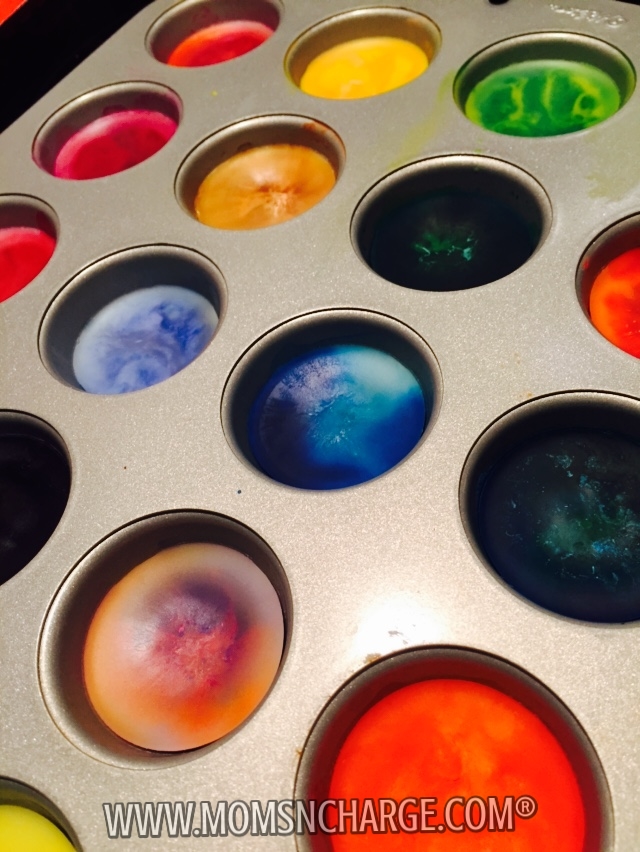 Step 8: Remove crayons from pan and start drawing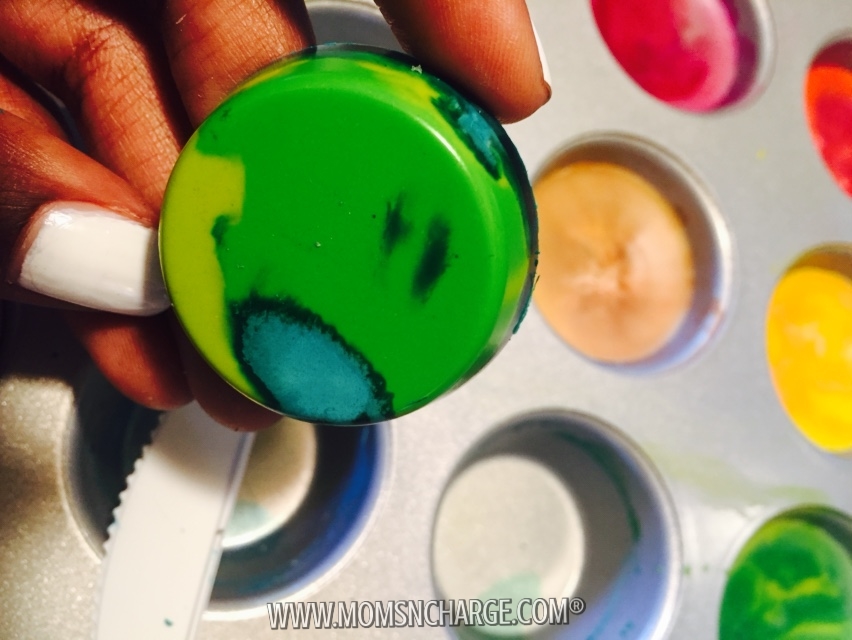 Here's everything you'll need:
Here are a few more pics of how the crayons turned out. Pretty cool, huh?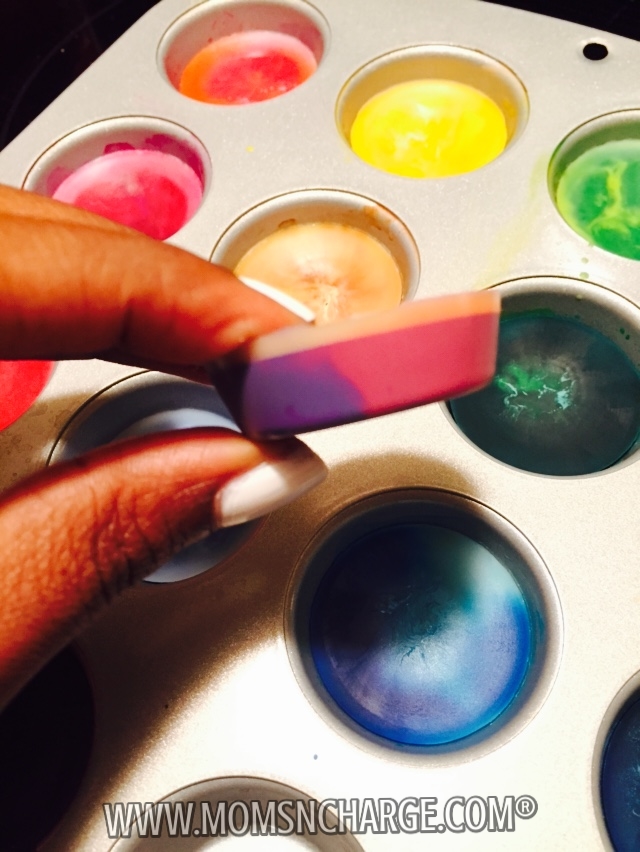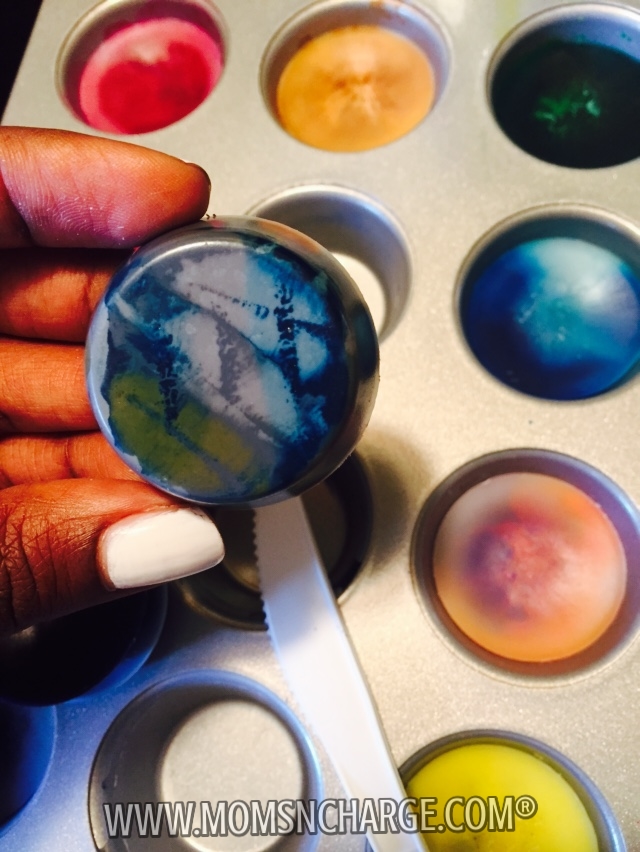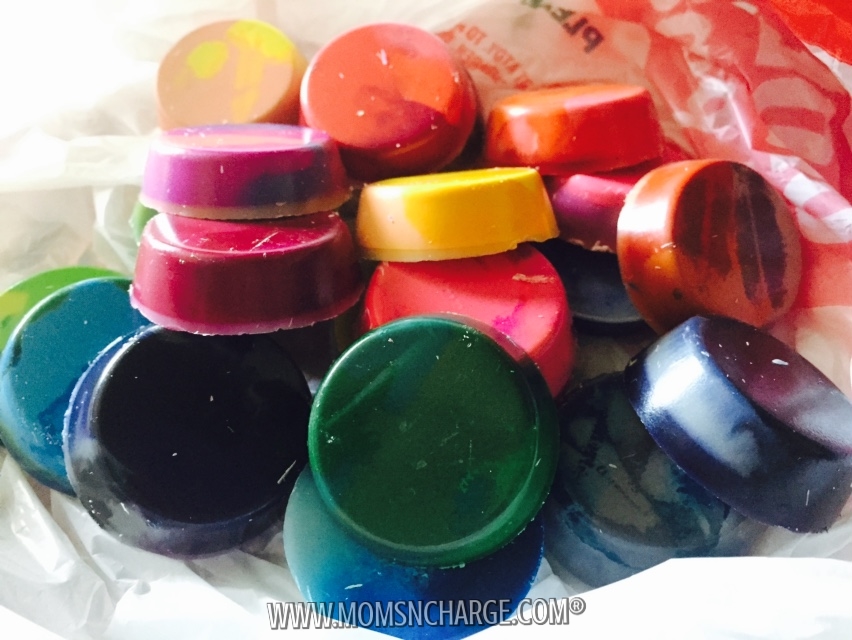 Comment below and let me know if you've melted crayons before, or what your favorite (and easy) DIY project is for the little ones.
---
This post contains affiliate links, which simply means, I might be able to buy a few cups of my favorite caramel latte if you make a purchase using them 🙂