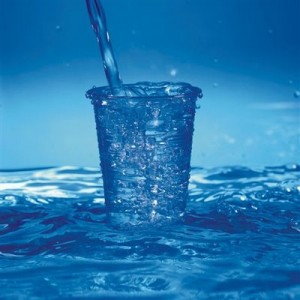 If you haven't noticed by now, for the last few weeks, I've begun sharing Moms 'N Charge TOTD (tip(s) of the day) on my Facebook fan page. Earlier this week, I shared a tip that I learned from the amazingly inspirational and motivational expert, Lisa Nichols. Click here if you missed that post (and then be sure to check back daily for more TOTD *wink*).
I received feedback both online and offline from moms surrounding this topic, so I wanted to go a little more in depth with this post because it's such an important topic. It's something that most of us battle with. But it all goes back to my Super Fresh Tips on Feeling GOOD without Feeling GUILTY. When we don't take care of our own personal needs, then everyone around us suffers. I don't know about you, but when I haven't had enough sleep, enough to eat, or time to myself to unwind, I can be more than a little unpleasant to all those around me. Unfortunately, my husband and kids take the brunt of it. It's not cute. And I don't like that person that I've seen myself become.
So when I attended Doreen Rainey's GET Radical Women's Conference earlier this year, and heard Lisa speak about learning how to serve from your overflow, it definitely shed a whole new light on how to take care of myself. It reiterated to me the importance of learning how to say "no", even if it means having to disappoint others. It means that sometimes it's ok to be selfish. Sometimes we have to be selfish in order to protect our own well-being. Because if we don't protect and take care of our own mental and physical state, then no one else will. But Lisa can explain it way better than I can, so here is a clip in which she explains the importance of serving from your overflow and NOT from your cup.
One thing I realized I needed to do was to rearrange the way I added to my everyday calendar. There was never any free time on the weekends because I accepted every invitation that came my way (whether it was personal or business). So one change that I committed to right after that conference, was blocking off one weekend a month. Whether I use that time to catch up on my favorite tv show, take the kids out somewhere, or just stay in my PJ's, I know that I have that time set aside to just rejuvenate, and refill my cup.
So what small change can you commit to that will allow you to have a cup that continues to overflow?
*This post contains affiliate links. All views and opinions are of my own.*

Interested in using the content in this article for your website or blog? Please feel free to do so as long as you include the following: "Christine St.Vil is the Founder & CEO of Moms 'N Charge – Helping moms feel GOOD without feeling GUILTY! Get her FREE report & Super Fresh Tips by going to: www.momsncharge.com"
© Christine St.Vil and Moms 'N Charge 2012.