Something you may not know about me: I used to love swimming. Like, really looooove it! I grew up in the water 
💦 As soon as the pools opened until they closed, that's pretty much where you could find me during the summer months as a kid. I joined my community swim team and it was one of my happy places as a kid.
Love for swimming
I love that my kids embrace the water as much as I did and are getting better with their swimming. In fact, they recently started taking swim lessons. And after two weeks, baby girl has been promoted to the big kids' class! I needed them to learn the proper breathing, treading and swimming techniques so I wouldn't be anxious with them around water. We're going on vacation soon and I wanted them to be super confident in the water. It's amazing to see how much their confidence has grown!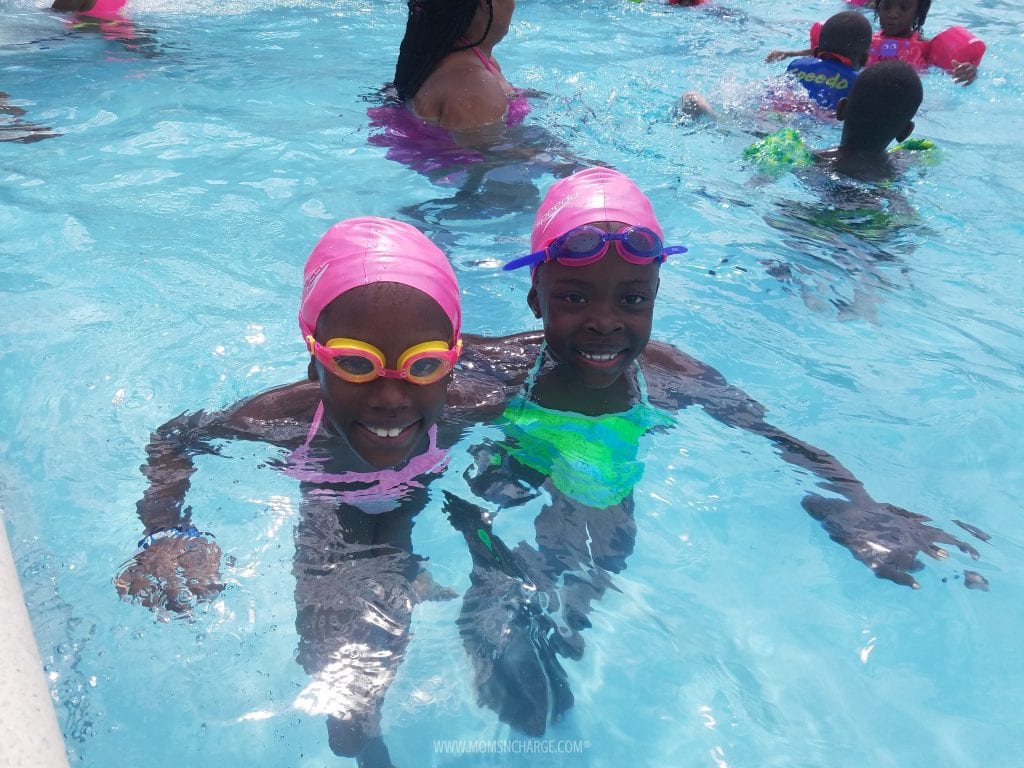 From swimming to lounging
These days, I like to splash around more than swim LOL , I am quite content with just watching the kids play. I'm just glad the kids will be fearless with swimming by the time we go on vacation. And I'll be ready to look cute pool/oceanside with my new swimsuits 
😂
😆.
Slayworthy Swimsuits For Moms to Look Good & Feel Good in
Before I had kids I loved getting in my swimsuit and getting the the nearest pool or beach. I used to wear two pieces all of the time because I was in good shape, and had a cute belly button ring to show off. Um yeah…we won't even talk about that.
Fastforward to almost ten years ago when I was blessed to give birth to my favorite son. I gained almost 70 pounds with my son cause I had a crazy craving for jr. bacon cheeseburgers (and to this day, he hates hamburgers). So needless to say, shedding those pounds over the years has been up and down.
So I haven't always felt comfortable in my new mommy skin. But the more my kids started loving the water, the more I wanted to get my swimsuit confidence back.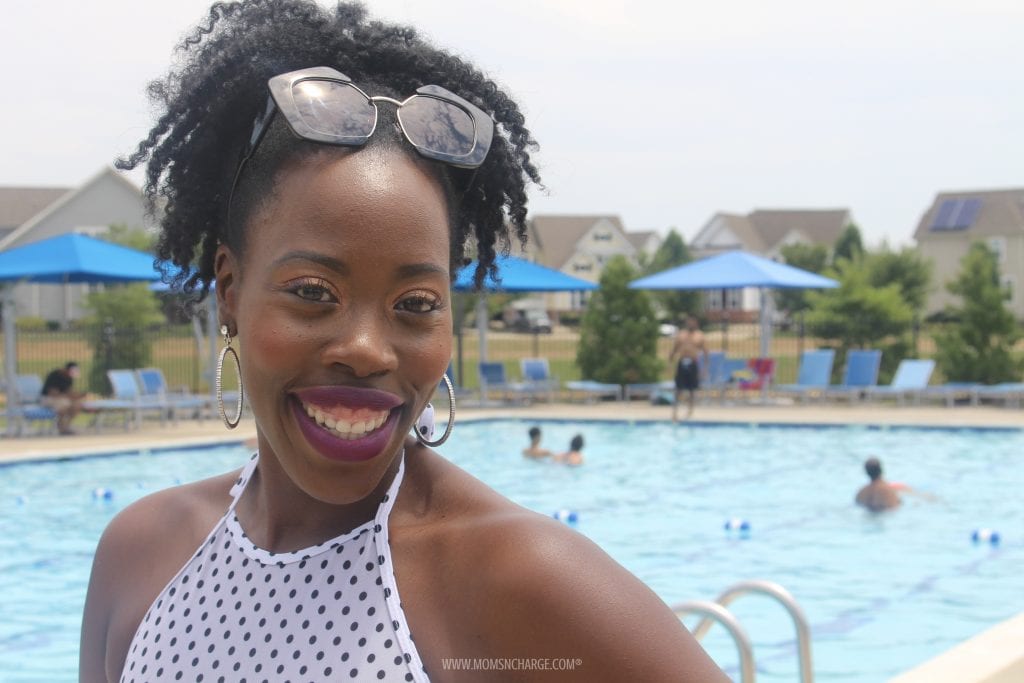 My swimsuit non-negotiables
I have a couple of one-piece bathing suits that have treated me well over the last couple of years. But I quickly remembered why I loved two pieces and why I needed to get back to wearing them: ain't nothing cute or sexy about trying to use the potty with a wet swimsuit. So when I decided that I wanted to look as cute as I felt in my swimsuits, I narrowed down this criteria before I started my search:
Two-piece swimsuit
High-waisted bottom
Covers my tummy
Cute designs and/or bright colors
Budget-friendly (all 3 swimsuits below are under $25)
Not a non-negotiable but it's a bonus that all were found on Amazon Prime
Ok so this is not her real name but I feel like it's way more fitting than the one given to her. So I'm going with it. And actually, I've named the other two as well. I loved her because of the design. It was different but cute. It was going to hide all of the places I don't want to flaunt and my tummy tiger stripes (can't get around the legs and I'm cool with that).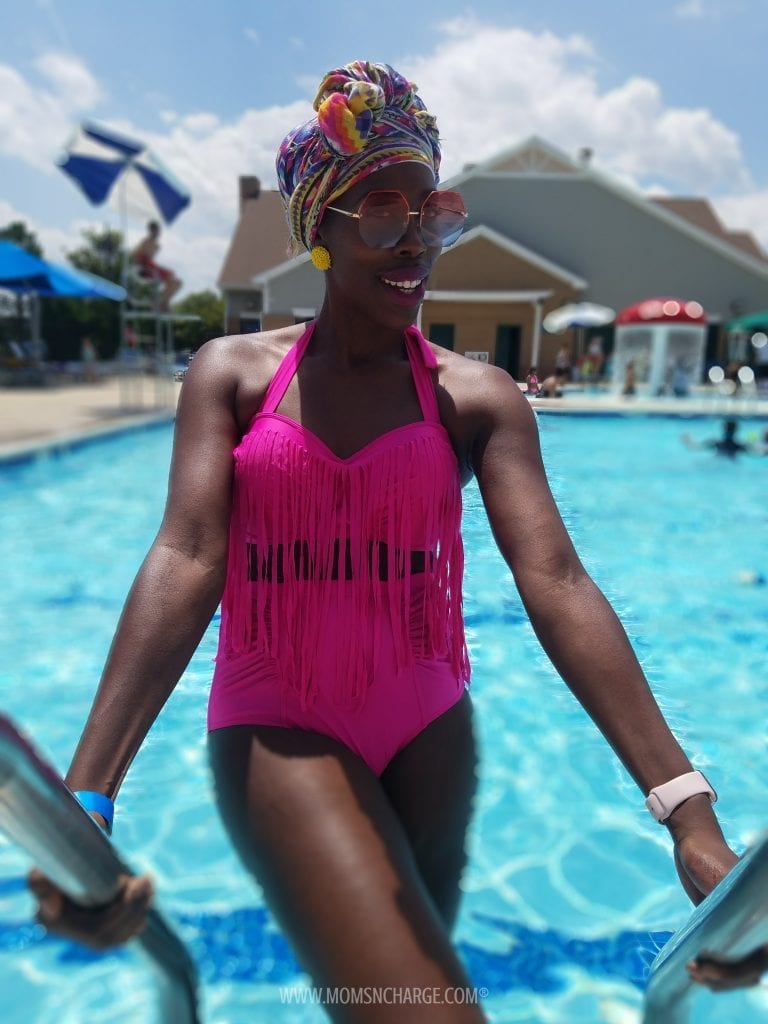 Now, I will admit that I didn't think any of my abdomen area would be seen (based on what the product picture looks like), but because of the fringe, this swimsuit still made me feel comfy. I got a lot of compliments at the pool as well.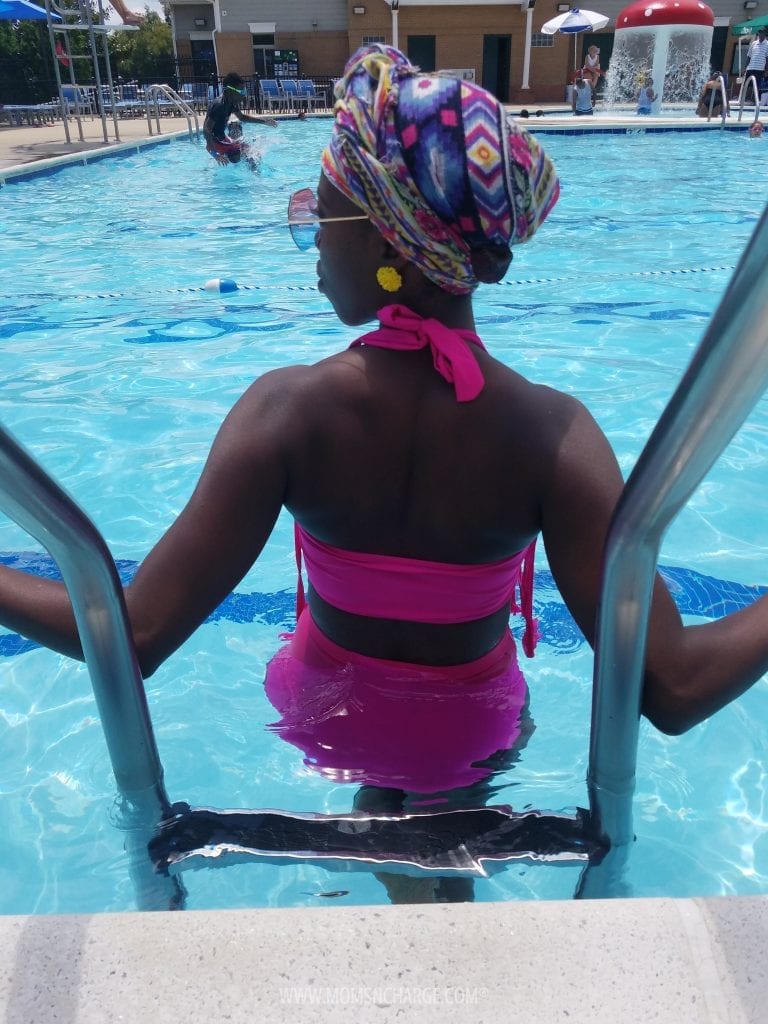 It was pretty comfortable and everything stayed in place. I do wish it had lining throughout the swimsuit but at $16.99, you can't beat it. Sidenote: Them Sassy Jones boho earrings are popping (click here to snatch them up and get a 15% off code to do so as they come in like 23451 colors)!!!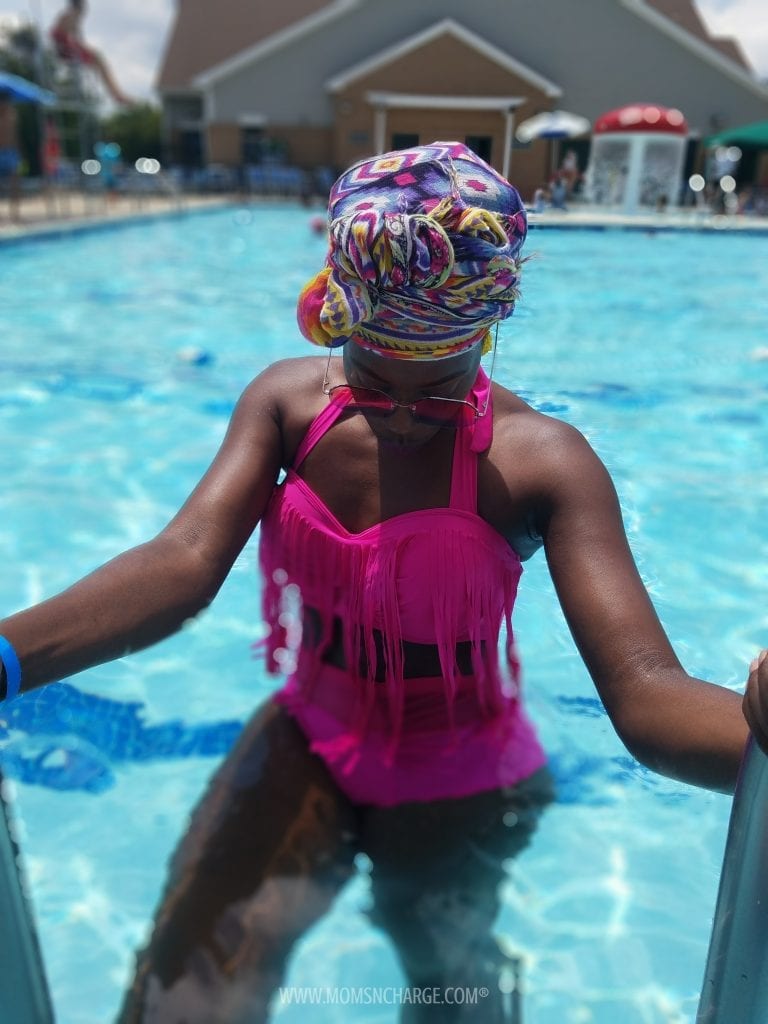 Oh, and did I mention Cleopatra comes in nine different colors? Yeah, you may want to click here and snatch one (or two or three…heck who's counting) of them up for you. It starts in a size medium (6-8).
Yeah, I'm just gonna let the photos do the talking on this one. Unfortunately, I ordered a large and it was slightly too big for me. But fortunately for me, I know other moms who slay like T of The Style Medic. And slay she did in this number!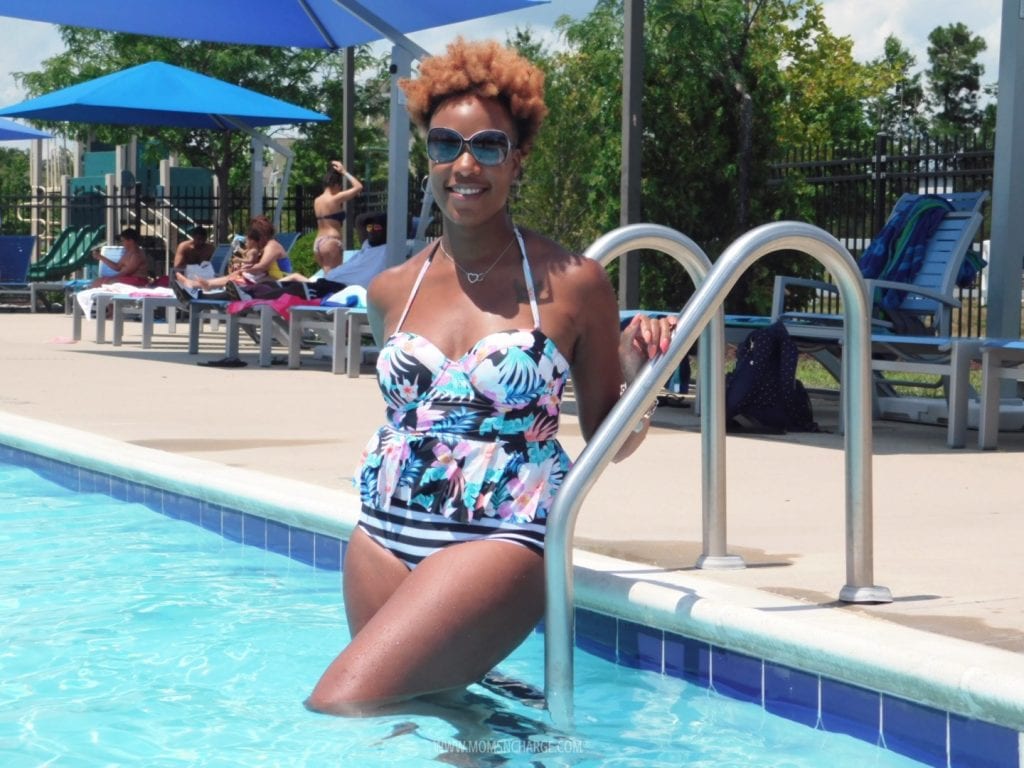 What I absolutely LOVE about this swimsuit is that the bottom is reversible. Yassssssssssss!!! So you can either choose to mix prints like T did here (and how I am totally rocking mine) or keep the same print as the top.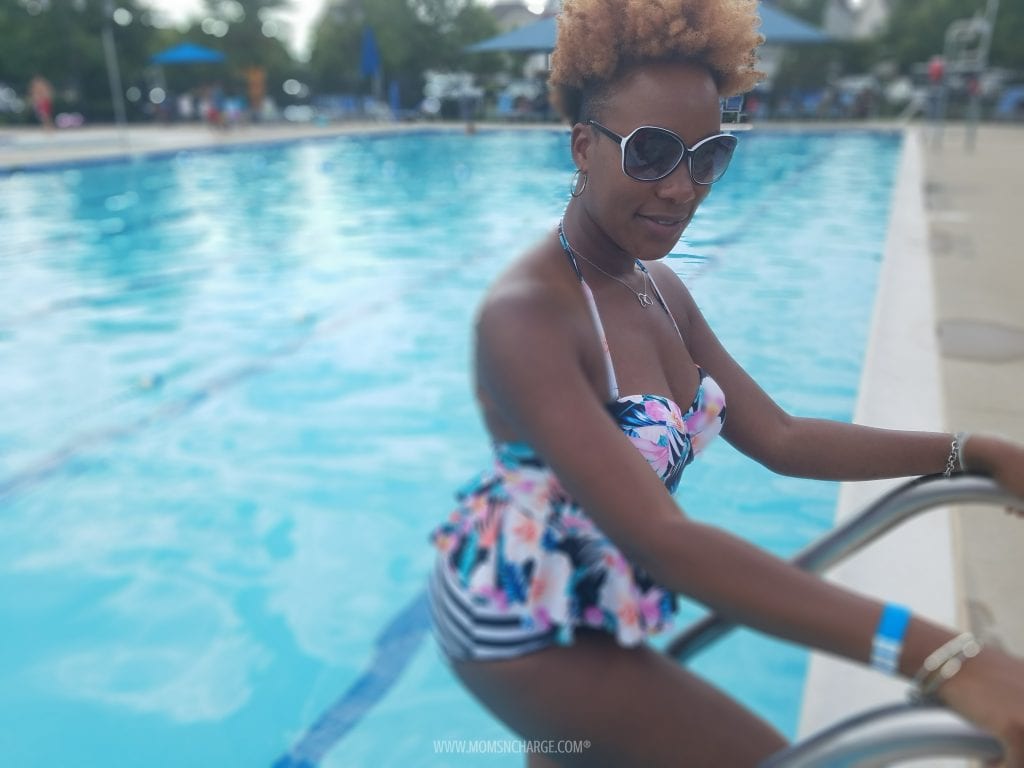 And yes, yes, we were definitely having a full on photoshoot while the kids played at the pool. People were looking at us trying to figure out what was going on LOL. #ThatBloggerLife
Oh and this beauty comes in 10 different patters and colors so there are options y'all. I can get all of them and it would not look like the same swimsuit. Click here to check out Diva Goddess.
And because two mommas slaying are always better than one…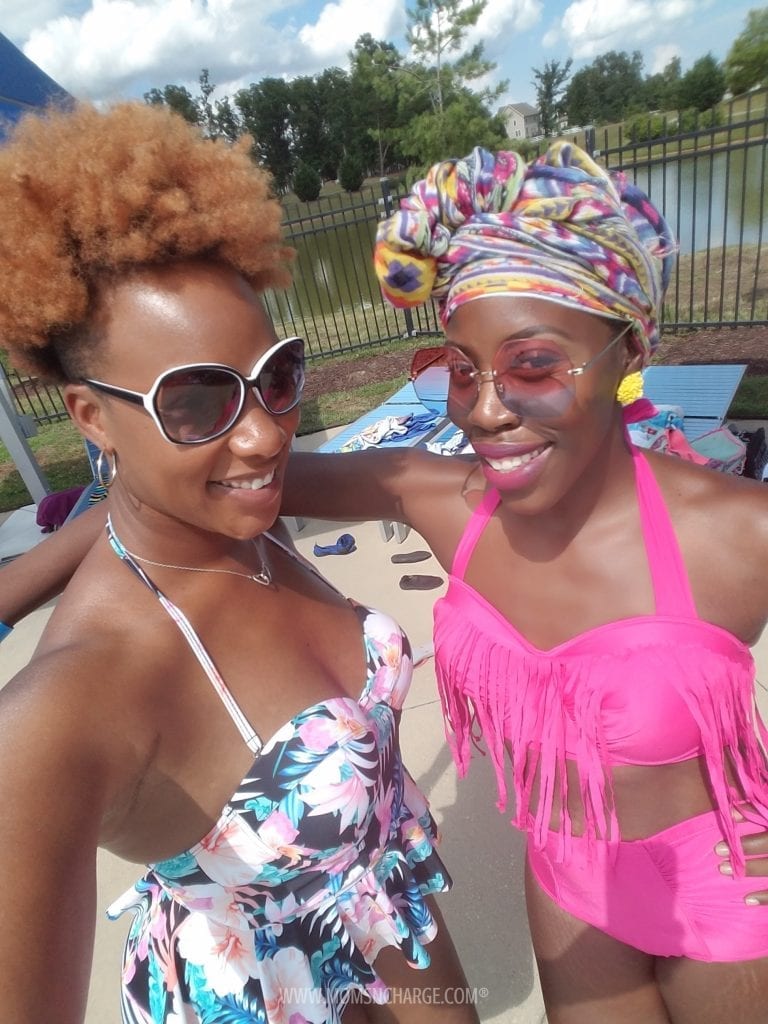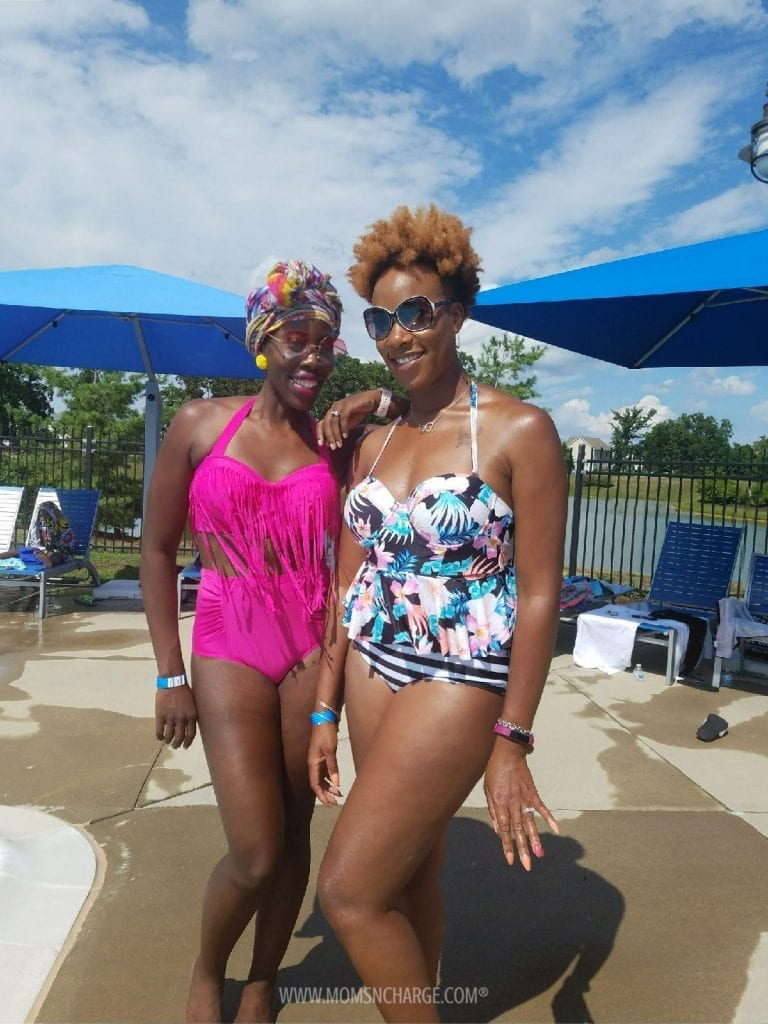 3. Meet Imani in Ivory (cause she also comes in Ebony)
She is my absolute faaaaaave!!! I love her so much and wish she came in at least 15 more colors. But alas, she only comes in ebony and ivory. So I literally went back on the site and ordered the ebony one as soon as I got the ivory one and fell in love.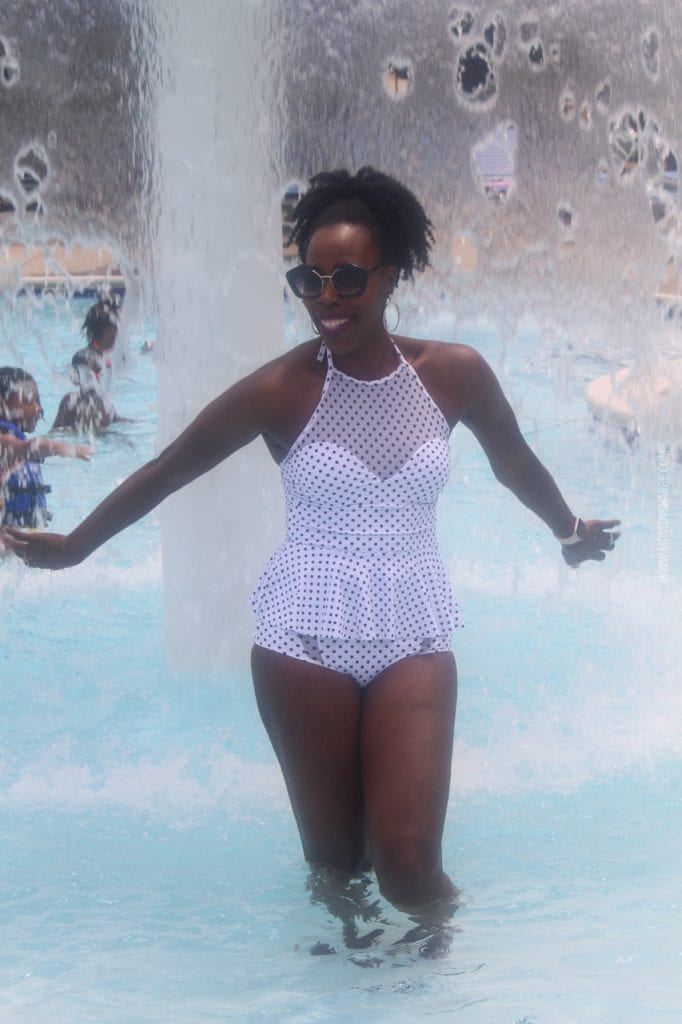 First of all the peplum style (as we saw with Diva Goddess) goes with just about any body type. It is sexy but classy. It's grown but tasteful. It. is. life. And I love her.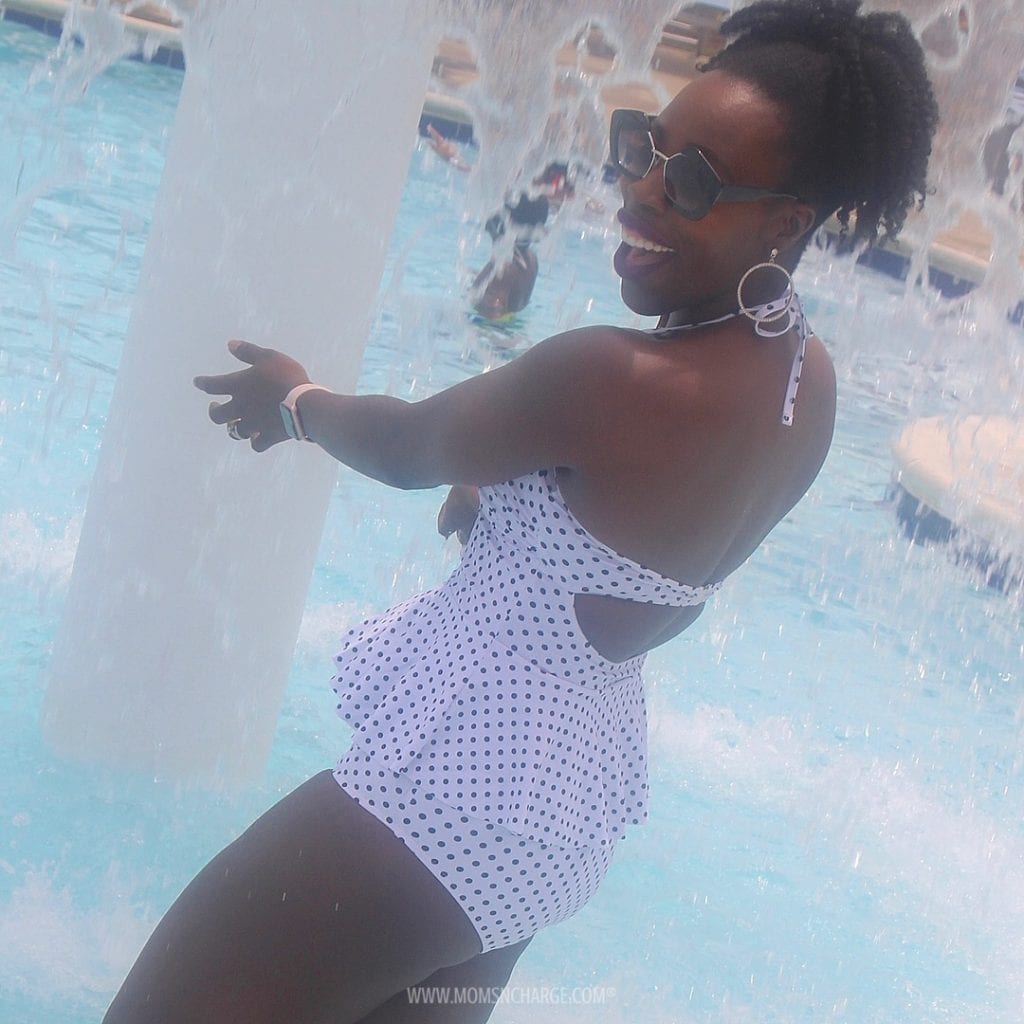 Tell me she ain't every bit of fun, fly and sassy! 🙂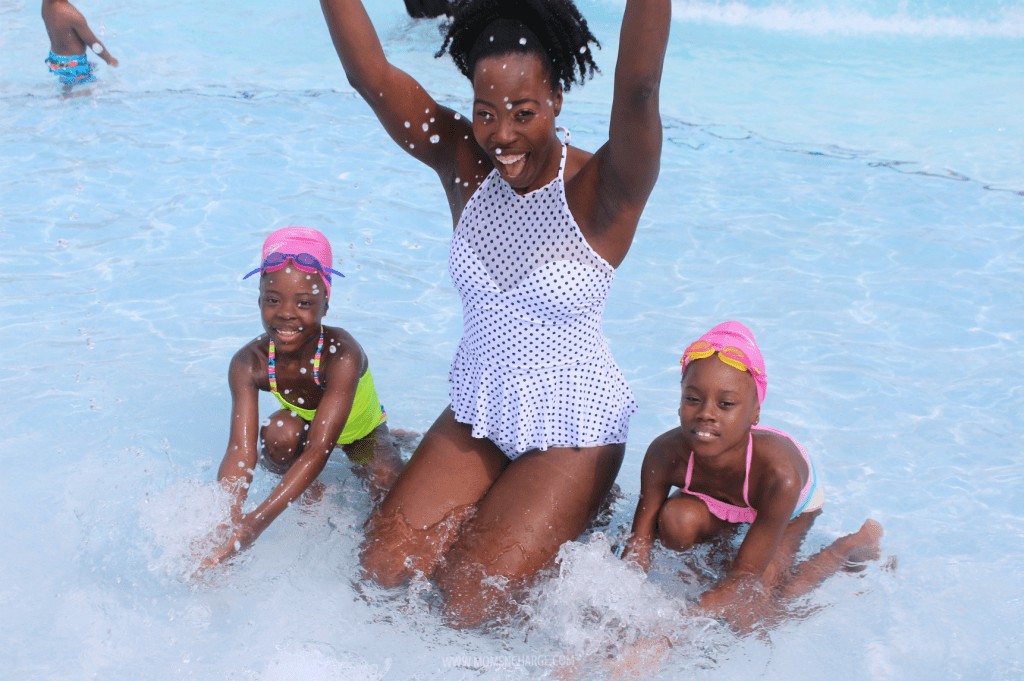 Can you tell how much I loooooove Imani? You can love her too by clicking here to order.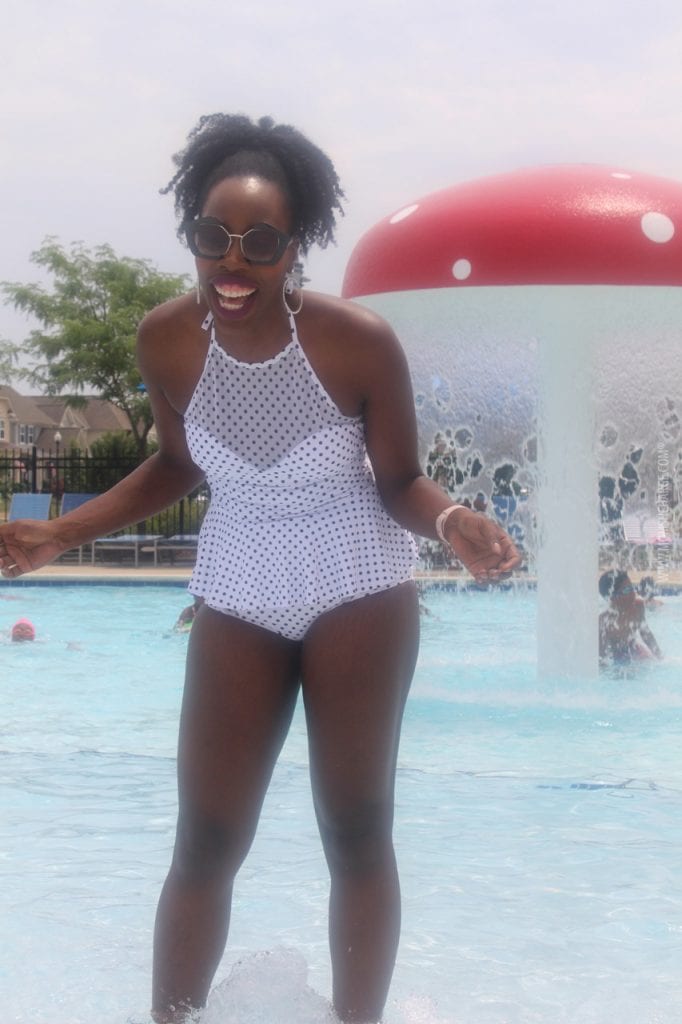 I am definitely feeling like I'm ready to really get to my vacation so I can slay poolside.
What was your favorite swimsuit? Do you have tips for picking a great swimsuit that will compliment your personality and make you feel good?
If you snatch one up, tag me on social media @momsncharge and use #FLYMomMe.
---
Disclosure: This post contains affiliate links. This basically means that if you decide to purchase anything through these links, I can get paid a small percentage in which I can then purchase more swimsuits 🙂