The world was made better when superheroes came along. So what better way to pay homage to some of these heroes than with Disney California Adventure's Summer of Heroes experience happening now through September 10th. This was yet another magical moment I got to take part in while in LA for the D23 Expo.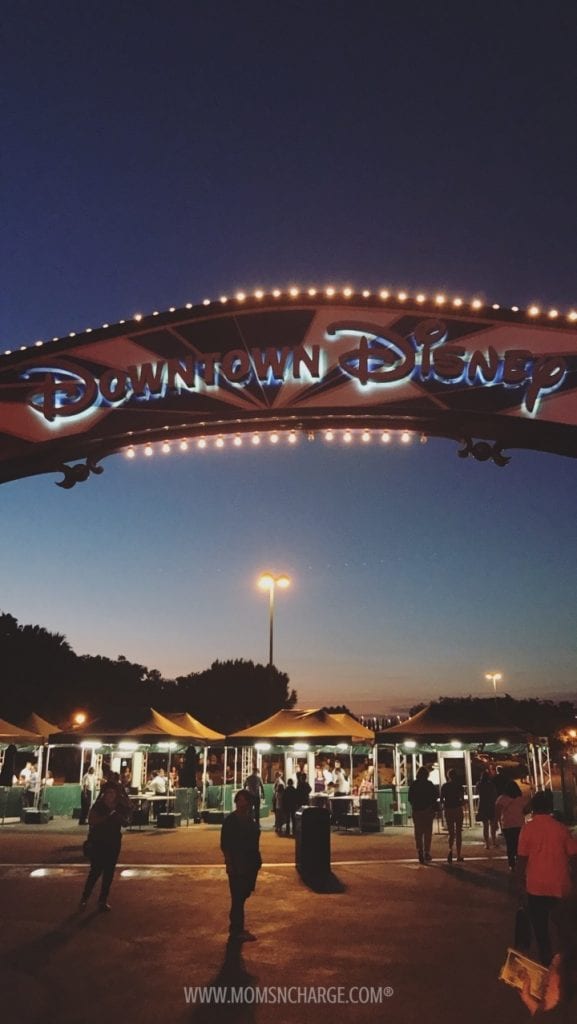 What is Summer of Heroes?
In a nutshell: It's a blockbuster season of heroic encounters! It's all about getting up close and personal with our favorite super heroes. From a new thrilling ride (Guardians of the Galaxy – Mission: Breakout), to a dance-off with Star-Lord, Gamora and Groot (Guardians of the Galaxy: Awesome Dance Off!), there is lots to do.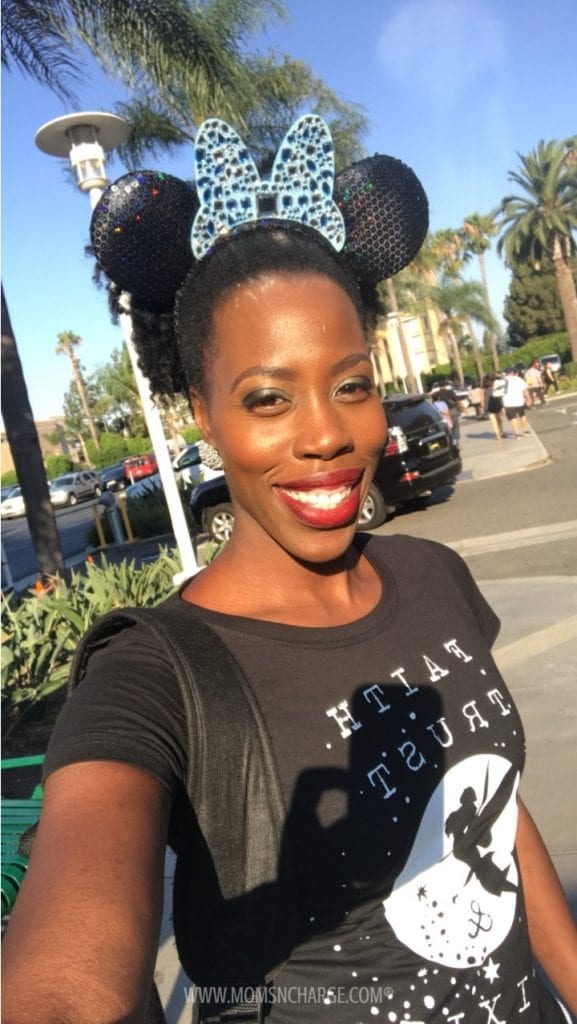 There's a lot we didn't get to. But they made sure to make it as easy as possible to get the most oout of the time that you do have there. Oh and keep your eyes open in Hollywood Land as you just might encounter some super heroes wandering about. We didn't have time to wait in the lines so we had to snap pics as we could. We got to catch a quick glimpse of Captain America and Avengers Super Heroes in action.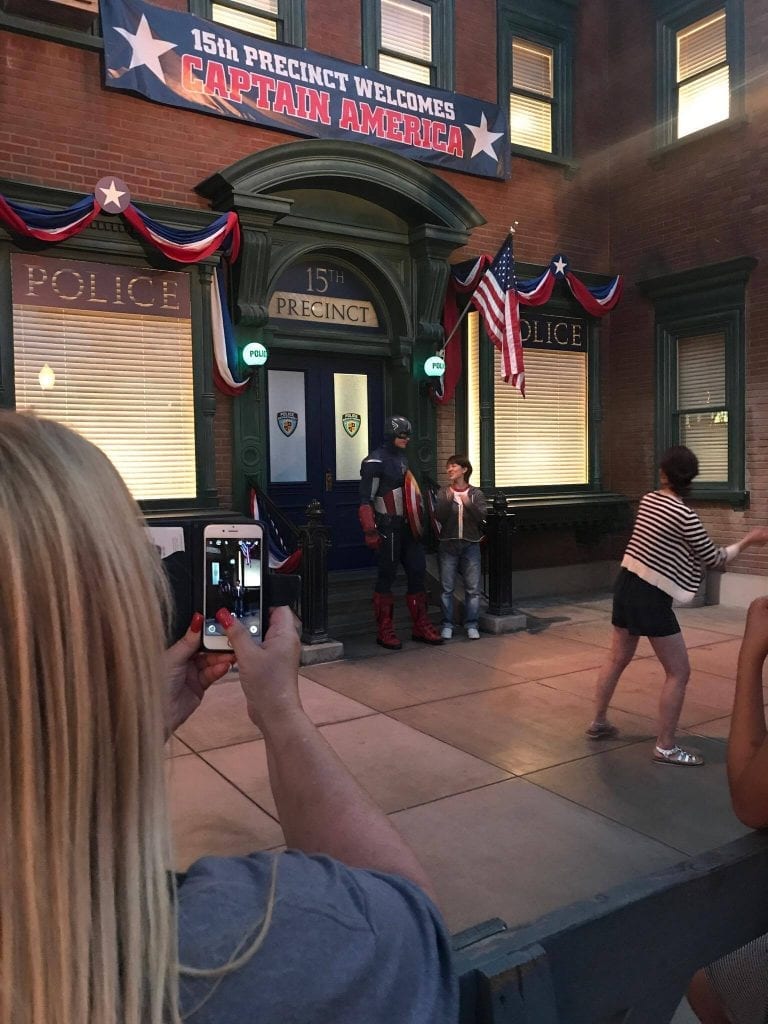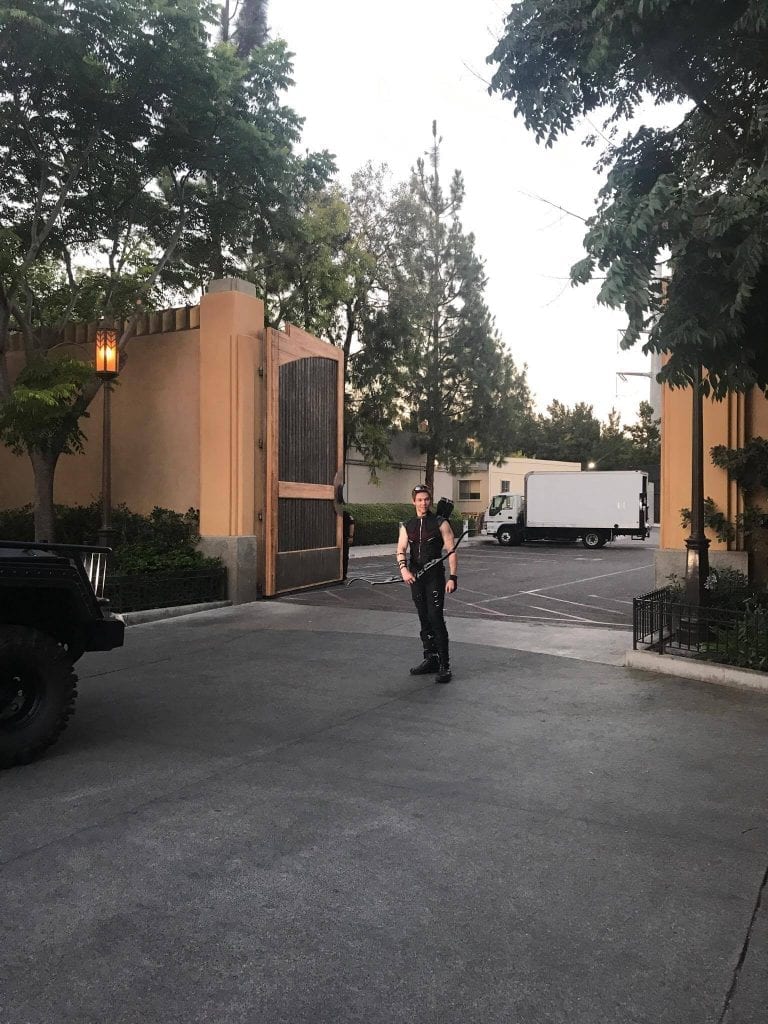 Guardians of the Galaxy – Mission: BREAKOUT!
Anyone who knows me, knows how much I love theme parks and roller coaster rides. So when I heard we would be able to check out the new Guardians of the Galaxy – Mission: Breakout, I was beyond ecstatic! This group is all smiles, but not everyone was as excited as I was to check out this ride. LOL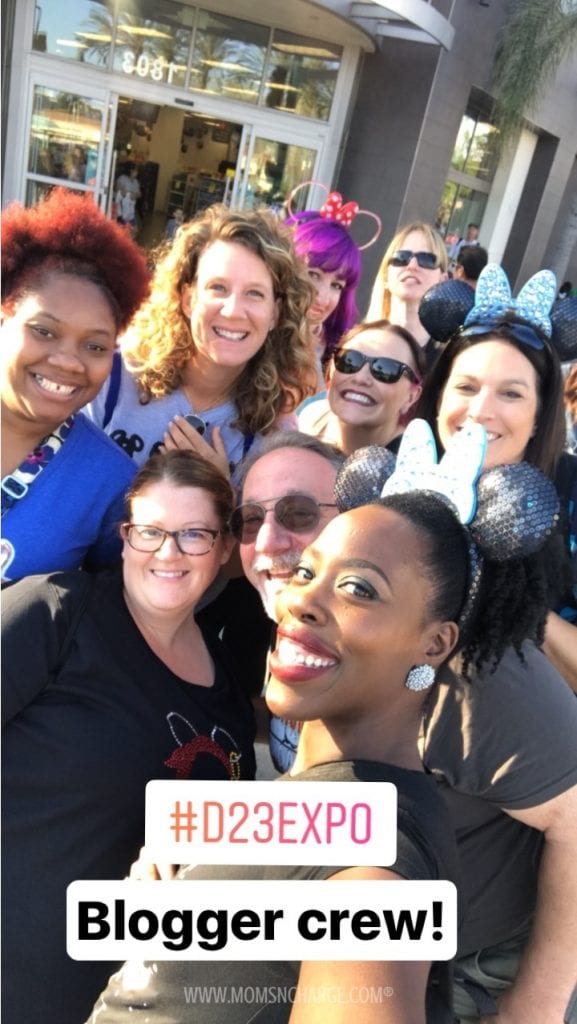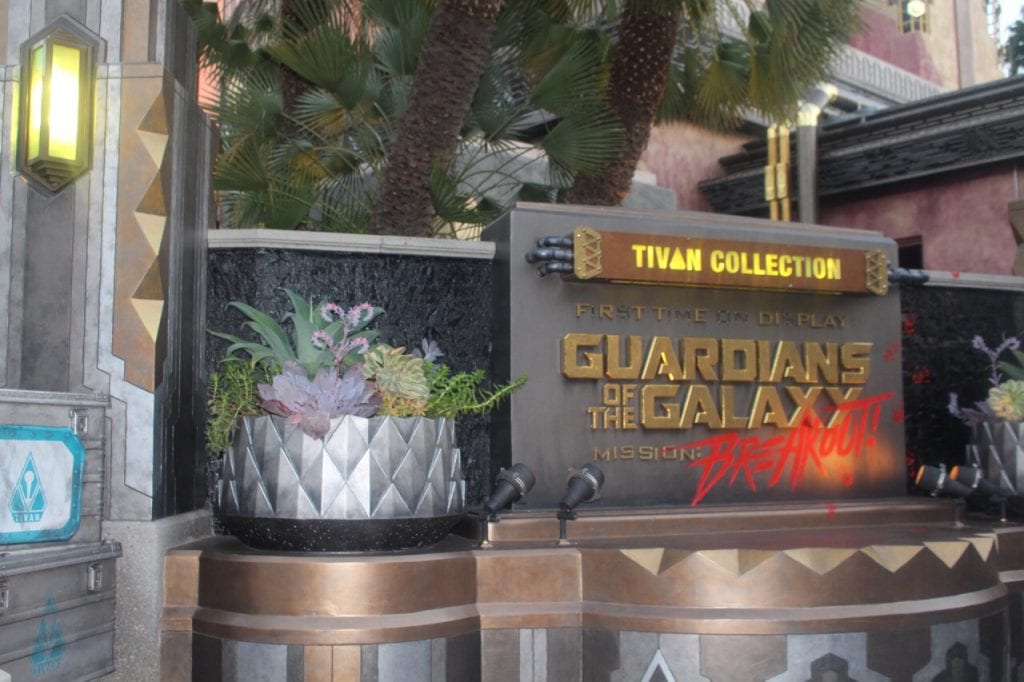 This whole entire ride was an experience from the time you got into line until you got off of the ride.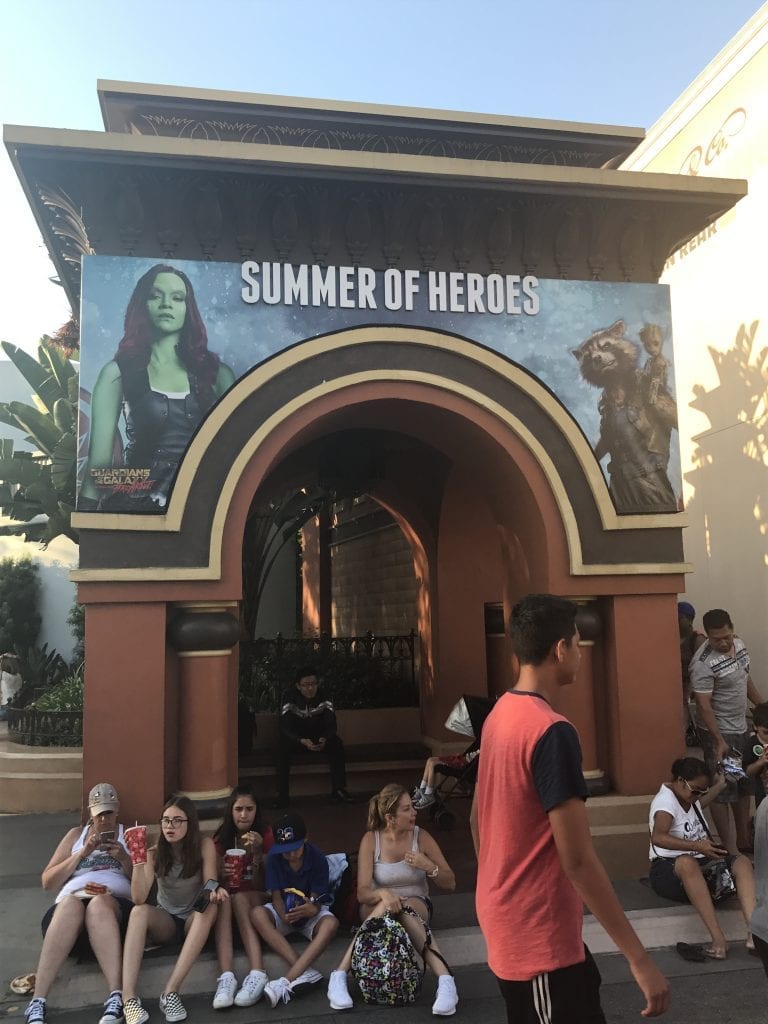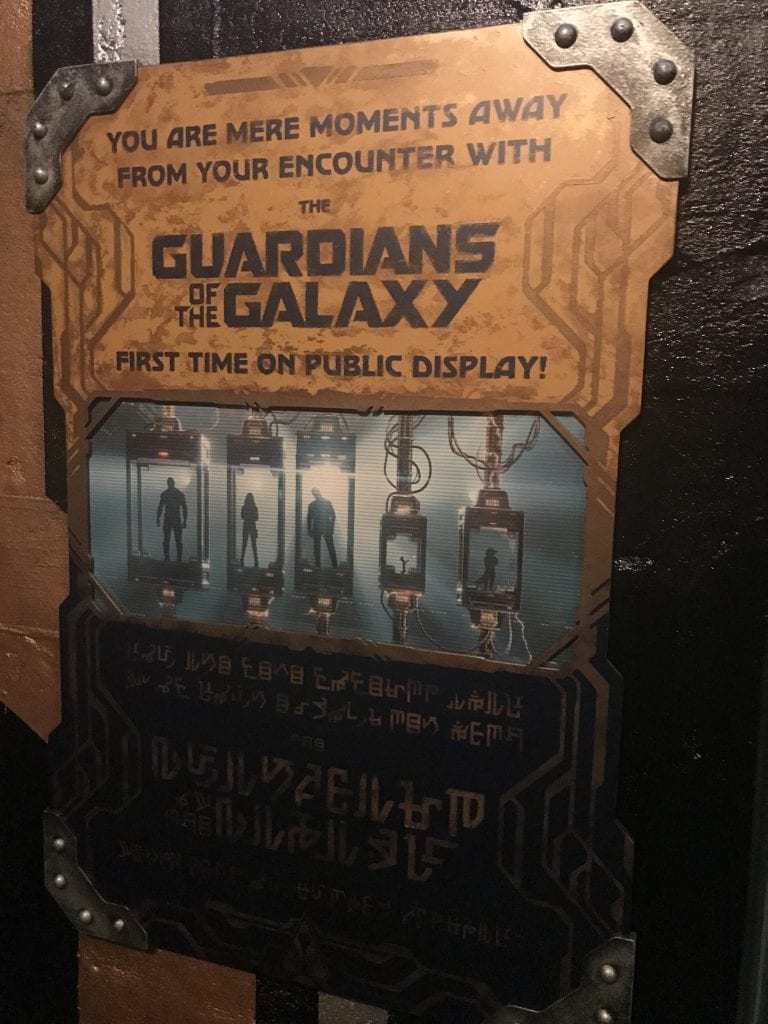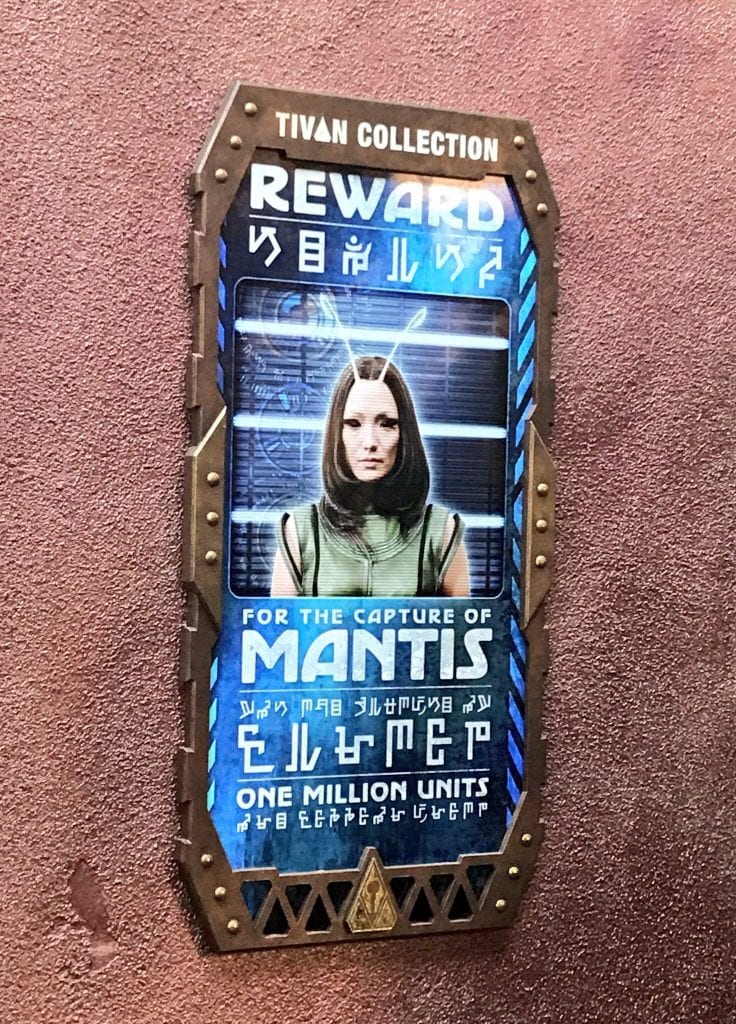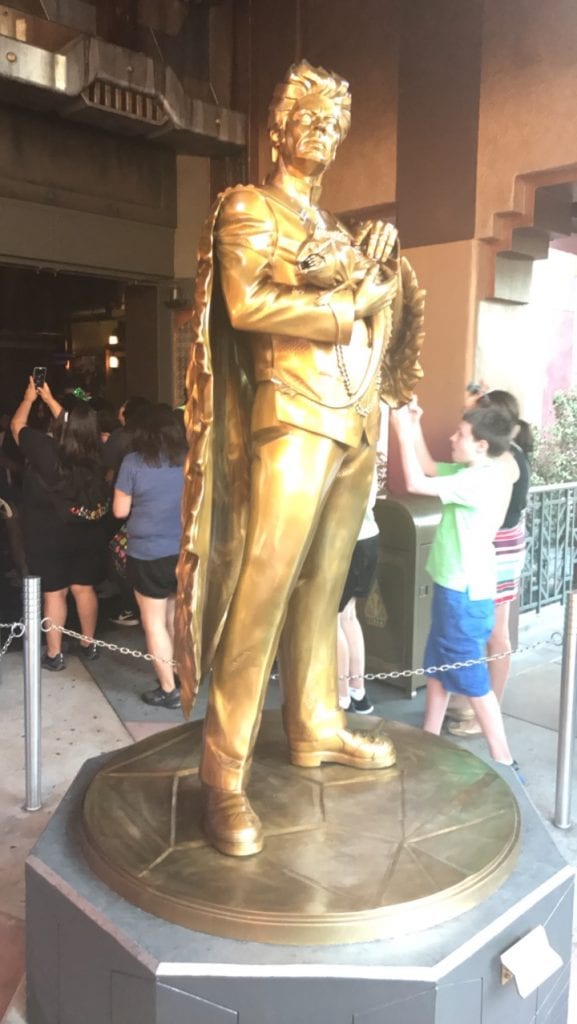 The video is not that great because I have zero editing skills. But it's just a snippet of the Instagram stories I shared during our adventure on the Guardians of the Galaxy ride. It.was.EPIC!
Because proof is always needed for something like this. LOL. Funny story, I convinced Keri Lyn of
SheSaved.com
to go on the ride. I promised her I had her back and that we would be ok. As you can see from the pic below, we were holding on to each other for dear life! But fun it was 🙂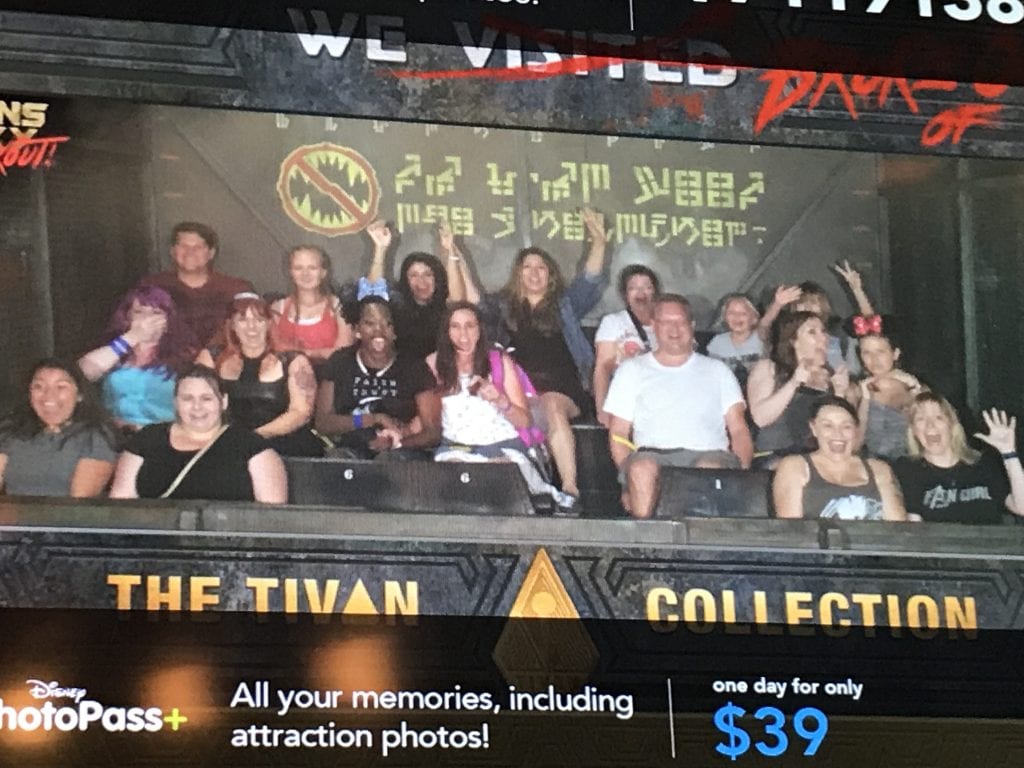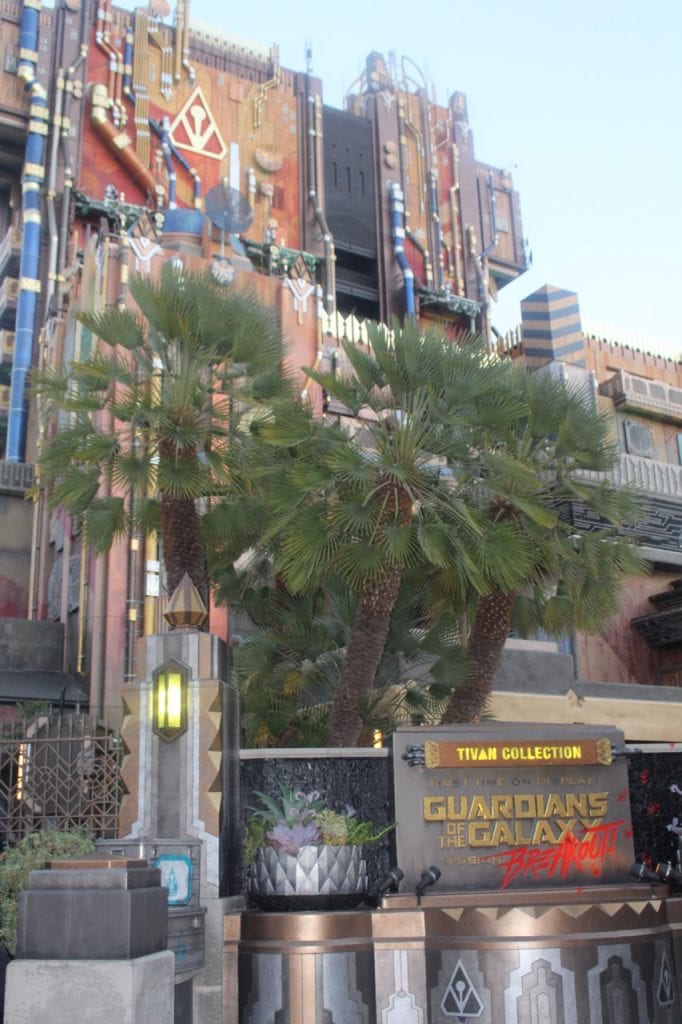 In addition to the above, there are still some more awesome adventures to take advantage of when you visit Summer of Heroes at Disney California Adventure.
Avengers Training Initiative
Have you ever wanted to (secretly) become a Super Hero? Well here's your chance with this Avengers Training Initiative. Enter an elite circle as Black Widow and Hawkeye show young Super Hero trainees what it takes to save the world. What kid wouldn't love to participate in this? I know mine would!
Heroic Encounter with Black Widow
Catch Black Widow's dynamic arrival and join her team of new recruits―then capture the moment as you meet her face to face. Oh how I would've loooooovvved to have met her face-to-face. This just means I'll have to return. My girls wanted me to dress up as Black Widow for the trip, but I just couldn't find the right outfit. So it's on my list for my next Disney Bounding outfit. This is one bad Super Hero, and you can catch her at Disney California Adventure Summer of Heroes.
Hero Action Center
Here you will be led to discover your inner Super Hero when you take a revealing interactive quiz and begin your quest to be more heroic every day.
The Collector's Warehouse
If you're looking for the perfect apparel and gifts to add to your collection, you  will definitely be able to find them here.
Studio Store
Show your Summer of Heroes spirit with clothing, costumes and accessories that'll get you ready to #HeroUp!
Hollywood Land was full of superhero treats as well as themed merchandise! Poor Groot: I just couldn't bring myself to eat him up.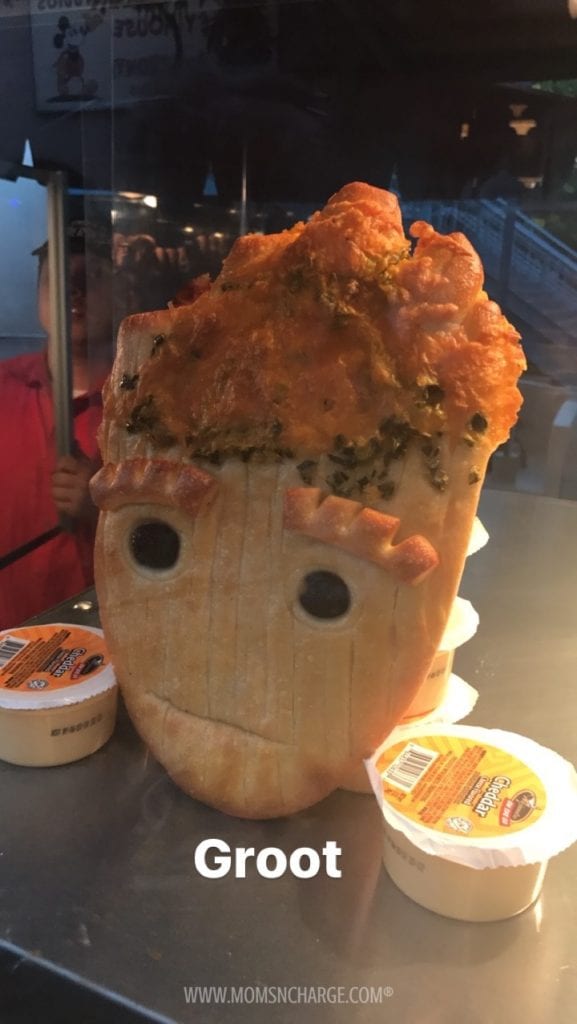 Keri Lyn and I decided to treat ourselves to chocolate dipped ice cream once we broke out of the Guardians of the Galaxy adventure. I need to find somewhere on the East Coast where this is served because it was delicious and delightful (if you can't tell by our smiles).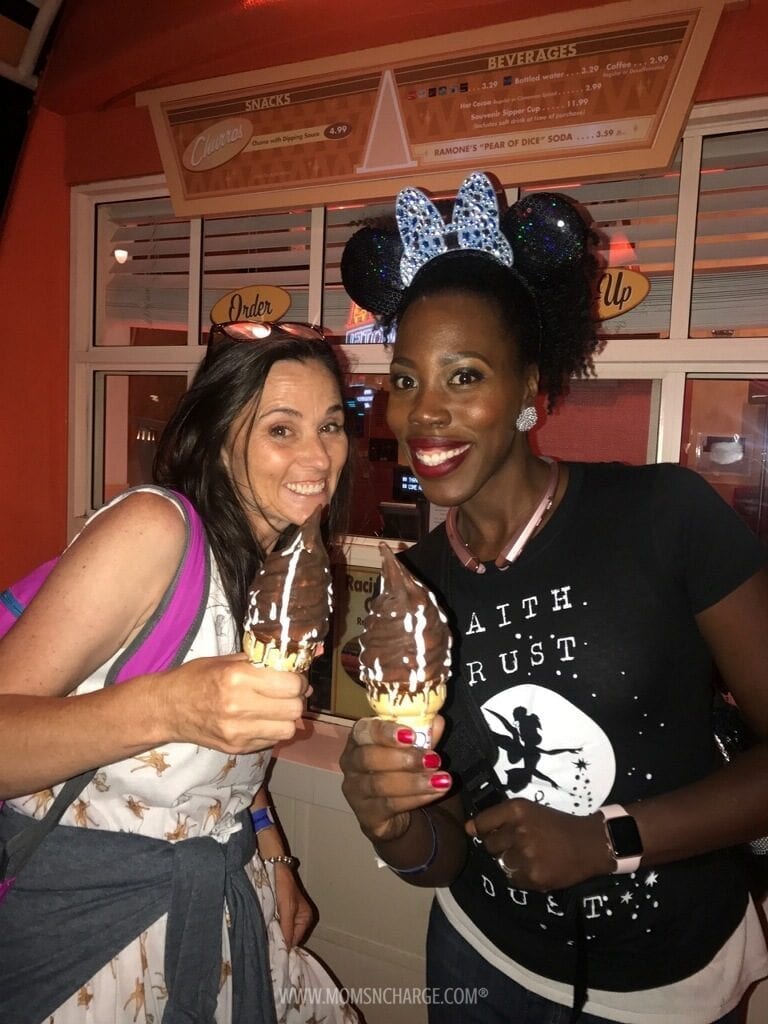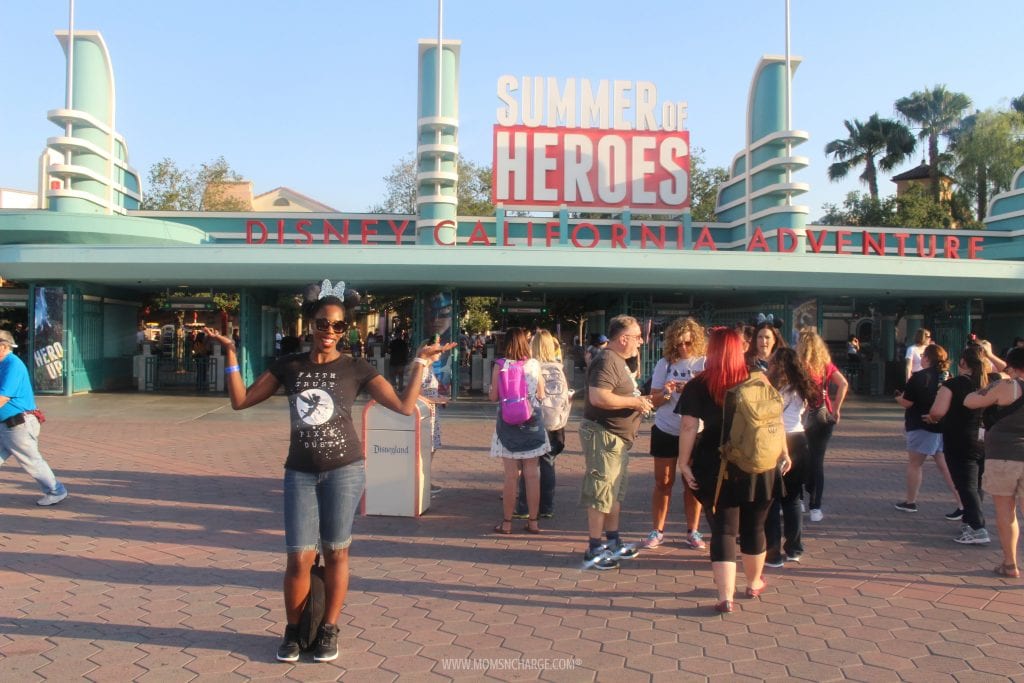 All in all, I had such a great time (and got in some good exercise with lots of walking) at Summer of Heroes. We got to go two nights in a row and nearly closed out the parks on both nights. But there is so much to do and see. I'm now excited about planning a trip to introduce my kids to another world of Disney they haven't experienced yet.
For more information or to purchase tickets for Disney California Adventure's Summer of Heroes, click here.
Get caught up on all D23 Expo news
If you missed my previous posts, you definitely want to make sure you catch up. Here is what you missed:
---
Disclosure: This trip to the Disneyland and D23 Expo was sponsored by Walt Disney World. As always, the thoughts and opinions are my own.  For more information about #D23Expo click here.