At the beginning of the year, I challenged myself to read more books…as in the dozens of books I already have on my bookshelf that I just haven't yet read cover to cover (or at all). The book I am currently reading is Conversations with God: An Uncommon Dialogue
 by Neale Donald Walsch. This book was on a must read reading list from one of my successful virtual mentors that I follow online.
In a world where there is so much noise on a daily basis, it can be challenging to shut out that noise. It can be challenging to just be still and listen. And if you're an entrepreneur, it's easy to feel like you are not enough. It's easy to feel like you always need to prove yourself in order to compete. When you see other people doing great things, naturally, it inspires you to want to be great as well. But sometimes, it can also make you second-guess yourself into believing that you are not enough.
So if you haven't heard it yet, let me be the first to tell you: You are enough! When it comes to starting that business you want to start, you are enough. When it comes to going back to school after being out for over a decade, you are enough. When it comes to getting that promotion at work, you are enough. When it comes to getting that blogger opportunity you've been dreaming of, you are enough. When it comes to that relationship that you desire, you are enough. When it comes to motherhood and all that you desire to be, you are enough.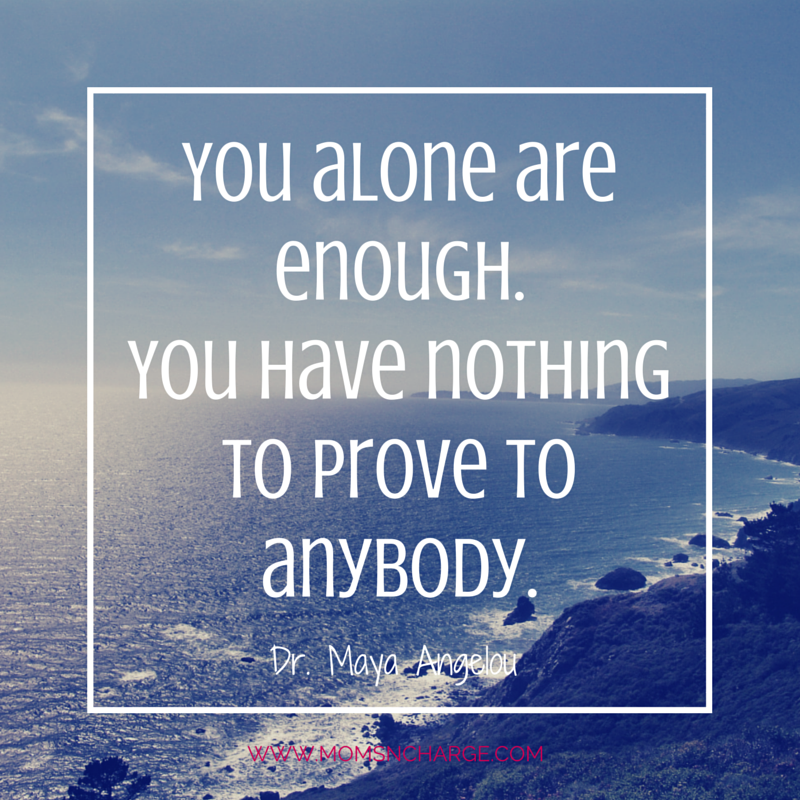 I'm not even a quarter of the way through with Conversations with God
, but these words are what I'm hearing and what is resonating with me so far. As I work behind the scenes to launch my new website and finish up some new products, I realized that I've been procrastinating on getting it done because I allowed doubt to creep in. Will it be good enough? Do I have enough knowledge? Do I have enough content?
The funny thing is that I created this content last year, and have been teaching and training on it. I constantly have people asking me to teach on that content, and I'm excited about it. But it was also making me uncomfortable, which was not exciting. And if you've been around long enough, you know I'm all about getting uncomfortable to get to the next level (whether I like it or not). Once I realized that's what was holding me back, I embraced it and I'm back to the grind. I'm back to realizing that I don't need to have everything perfectly in place in order to execute the vision that God gave me. So just as I realized I am enough. I wanted to encourage you, and remind you, that you too, are enough.
Comment below and let me know how you motivate yourself when you feel like you are not enough?