Have you ever made a New Year's Resolution and actually stuck to it all year long? Can you remember any of the resolutions you made this year? We all start the year off with the best intentions to make new choices, maybe to lose weight or stop smoking. We hope that by the time the following New Year rolls around, we will have grown or taken a leap in some way, but by June, the resolutions fall by the wayside and our old habits continue to hold us back.
As business owners, we want to thrust our business forward. We create goals and plans to grow, but a lot of times that means we need to get ourselves into situations where we're way outside of our comfort zone. So how do you successfully make new choices that promote growth in your life and your business?
Also Related: How to Effectively Navigate Change
The answer is to LEAP out of your comfort zone. Create new processes, systems, and habits. Far too often, we find ourselves falling back into our old comfort zones – the ones that aren't helping us grow. Part of being successful at making a significant transition is embracing the fact that you're going to fall into old patterns.
This seven-step process will help you grow until those old patterns don't feel so comfortable anymore.
1. Recognize the pattern you're back in as soon as you can. Flag it so you can be looking for it in the future, because you can expect the pattern to come back.
2. Trace it back to the insecurity or personal dynamic that forces you back into the old pattern. If you can understand what went wrong, it will allow you to learn more about the pattern.
3. Identify the trigger. If you know the point that triggered the old pattern, you can look for that trigger in the future and make a different choice.
4. Do the work to get back on track, without beating yourself up. It happens to the best of us. If you're willing to forgive yourself, you can move forward quickly and make a new choice.
5. Take time for the change to sink in. Old patterns are perfected over time, so you can expect it to take some time for the new ones to feel right.
6. Wear a groove for the new choice. It's okay to choose the new choice as many times as it takes to create the new pattern in your head.
7. Ask for support. There's no reason to make new choices alone. If you are falling into old patterns, talk to someone who will commiserate about the old patterns and motivate you.
In my own experience, I had to push myself out of my comfort zone to grow my own business. In the past, I'd been able to hide within the company. As a business consultant, I'm the face of the company, and I'm the one who has to do all of the networking.
At conferences, I have to walk up to people and start conversations, which I've never been comfortable with. To push through it, I set myself a goal to find and connect with at least five people per day who are interested in meeting or talking again after the conference.
I still have the old pattern. It's easier to hide than to be bold, but I've gotten better at networking because I keep choosing to leap over and over again. And so far, nothing bad has happened to me as a result of this leap; in fact, many great relationships have been jump-started from this method.
If you struggle with self-worth, you may be selling your business short. How are you going to meet your business goals if you're not charging enough? To charge what you're worth, you have to feel that you're worth it and be confident in the value that you provide.
Also Related: Motivational Monday: Self-Confidence & the Fear of Success
Another personal issue that might hold a business back is an individual's money story. If your family didn't have money when you were growing up or you're still struggling with money, you might think people shouldn't spend money on frivolous things. If you project this story of scarcity onto your customers you are missing an opportunity to serve them well.
Not only could you launch your business ahead if you were to sell complementary products, but you would be serving your customers an easy way to protect, enhance, or create longevity for the product or service that they are already investing in from you. In this case, assuming your clients won't splurge will only hold you and them back.
One of the important parts of the journey is to celebrate the small victories. Some people create a monster goal, instead of smaller ones. When this happens, you can't celebrate until that monster goal is achieved.
It's counterproductive to be mad at yourself when you fall back into the old pattern. The trick is to make it OK by expecting the old pattern to creep in, creating a way to reward yourself for recognizing the old pattern quickly, and then making the new choice again until that choice becomes the old pattern.
As a business owner, you set the tone and the direction for your business. Wherever you are emotionally, and however you decide on goals for the business, you can only go as far as you're willing to push yourself.
What personal issues have you overcome to grow your business?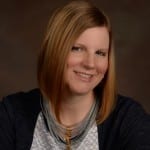 This post was written by Karen Que
.
Karen Que is a lifelong entrepreneur, business woman, wife, and mother who is on a mission to make her family a priority while enjoying immense business success on her own terms. Karen loves to break the mold by helping small business owners create an explosion of growth without losing their sanity. As the Founder and CEO of Q infusion LLC, she works together with small business owners to build their CEO skills, implement systems that create stability, and infuse big business thinking and strategy into their growth plans. To find out more please visitwww.qinfusion.com or be social @qinfusion
You can connect with Karen on Twitter and Facebook.