Disclaimer: This trip to Monster Jam was sponsored and in collaboration with Monster Jam. They provided us free tickets to attend.
---
"There are very few surprises in the world," at least that's what they say. I proved that to be WRONG! For two weeks I planned what was going to be one of the biggest surprises of my two little boys' lives "Mums" was the word as I plotted and planned to make sure this was a spectacular adventure. I wanted everything to be just right. The only people that knew were me, their dad, and grandma. I made sure not to tell their five other siblings because I did not want my plan to be foiled.
The big surprise
The night before, I told my boys to get their clothes out because we were going on an adventure in the morning. They asked a gazillion times where they were going but I didn't tell. The next morning, they were up and dressed. I took pictures the whole way there. I couldn't tell who was more excited, them or me.
Arriving at Capital One Arena
As we walked through the doors of Capital One Arena, they looked around. We walked a little further and my youngest son whispered with uncertainty, "Monster Jam." We kept walking and he says, "Sam, I think we are at Monster Jam." As we veered around the corner he screams, "OH MY GOSH, WE ARE AT MONSTER JAM!" They both started going bonkers. The excitement and looks on their faces were priceless. They started rattling off all of the names of the Monster Trucks: Scooby-Doo, Grave Digger, Bad news Travels Fast, Monster Mutt Dalmatian, Pretty Wicked, Barbarian, Nitro Menace, and Stinger. I didn't even know they knew them.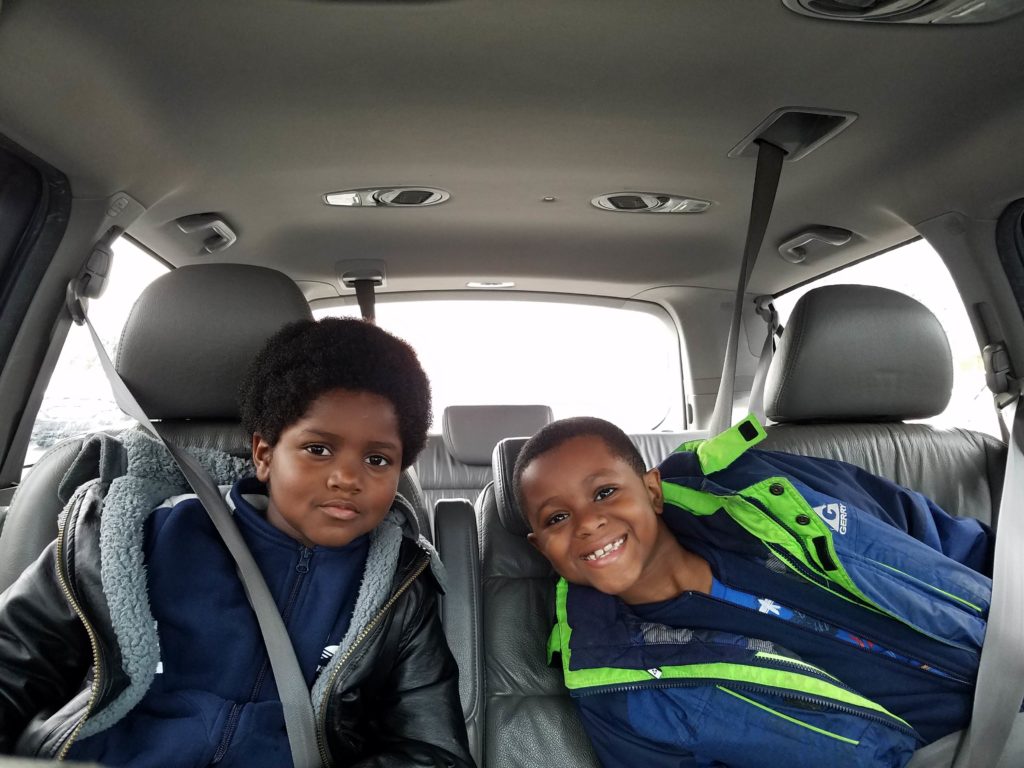 The excitement of Monster Jam!
We had the best seats in the house, right in the front row. We are locked and loaded with headsets and earplugs. Once the lights went down and the engines started revving, my boys were mesmerized. Their eyes were as big as Susan B. Anthony silver dollars.  My two little men were in Monster Truck heaven.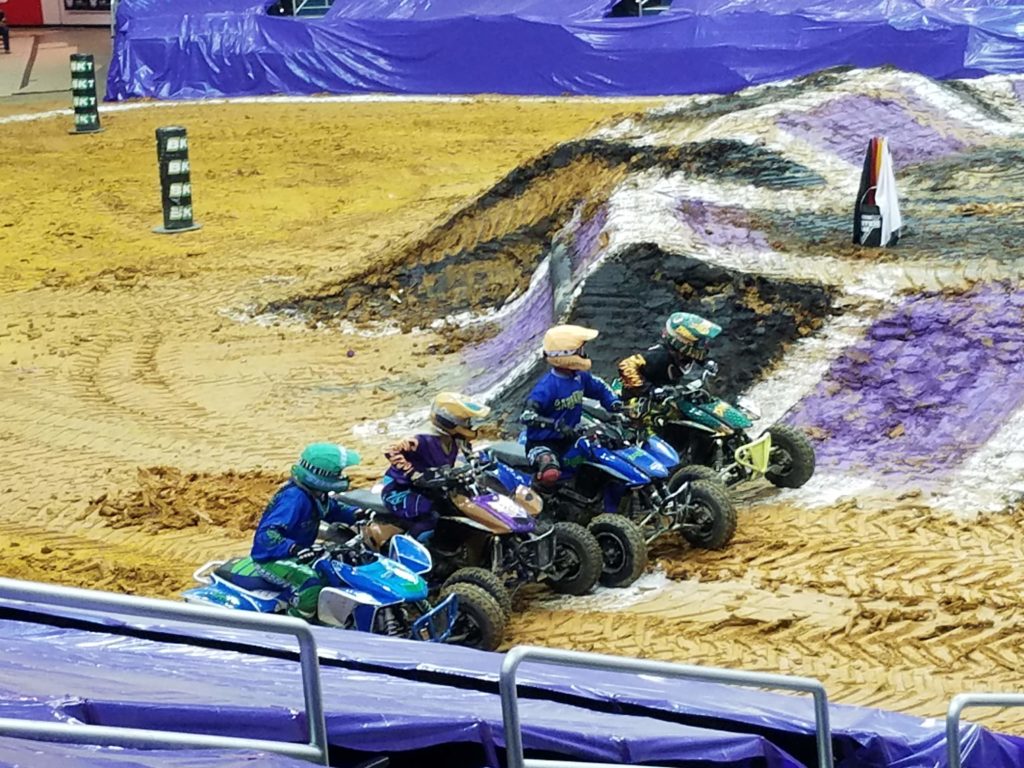 I would say that mounds of dirt, fire, huge trucks doing donuts, flips and catching wind in the air, are right up a boy's alley. It was right up my alley too. They were surprised to find that three of the drivers were "girls." And the matching ATV's were very cool too. The noise and the smoke were EPIC!
Fun for the entire family
I have no doubt that the highlights of our Monster Jam adventure will be sealed in the hearts of my boys. Thank goodness for smartphones and video cameras to capture all of the memories. Knowing that I surprised them without a hitch was great. And hearing them say that it was THE BEST DAY EVER was even more AWESOME.
Note to moms, if you ever want to win the Cool Mom of the Year Award, take your family, especially your boys to Monster Jam. I can't wait to take my boys again.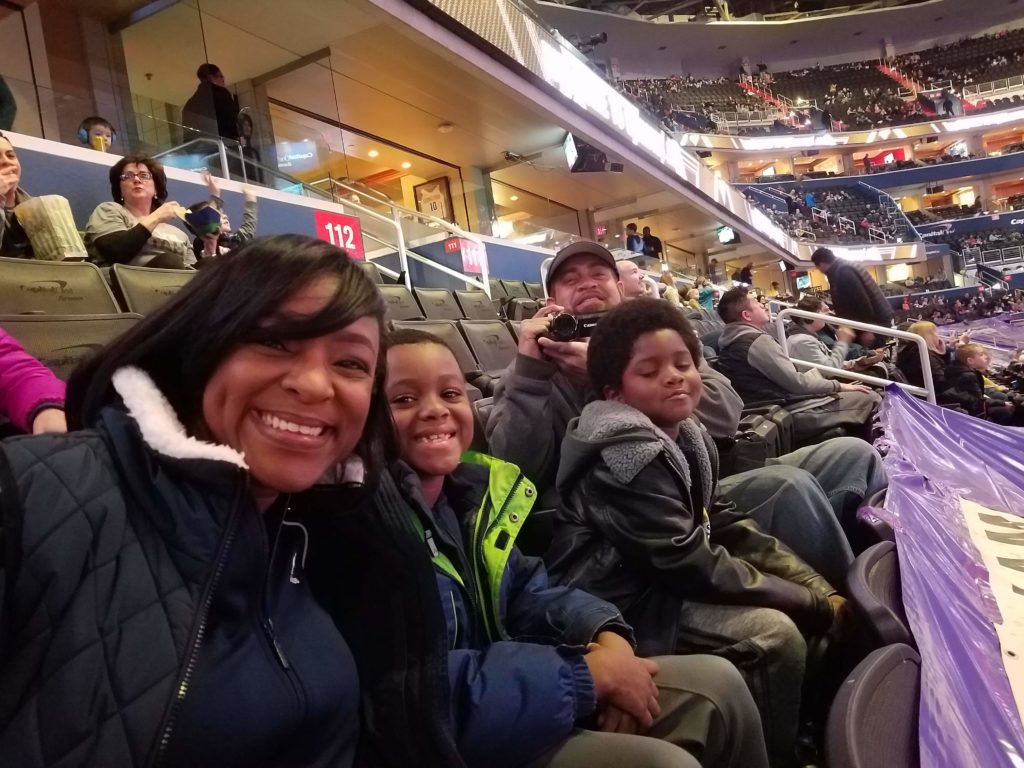 Charlotte Avery is a wife and mom of seven, an author, motivational speaker, parent and family expert, blogger, and The Family Strategist™. She creates systems and strategies that take women from overwhelmed to overjoyed in marriage motherhood and the marketplace. Follow her of on Instagram and Facebook at Being Charlotte Avery and on Twitter at BeingCharlotteA.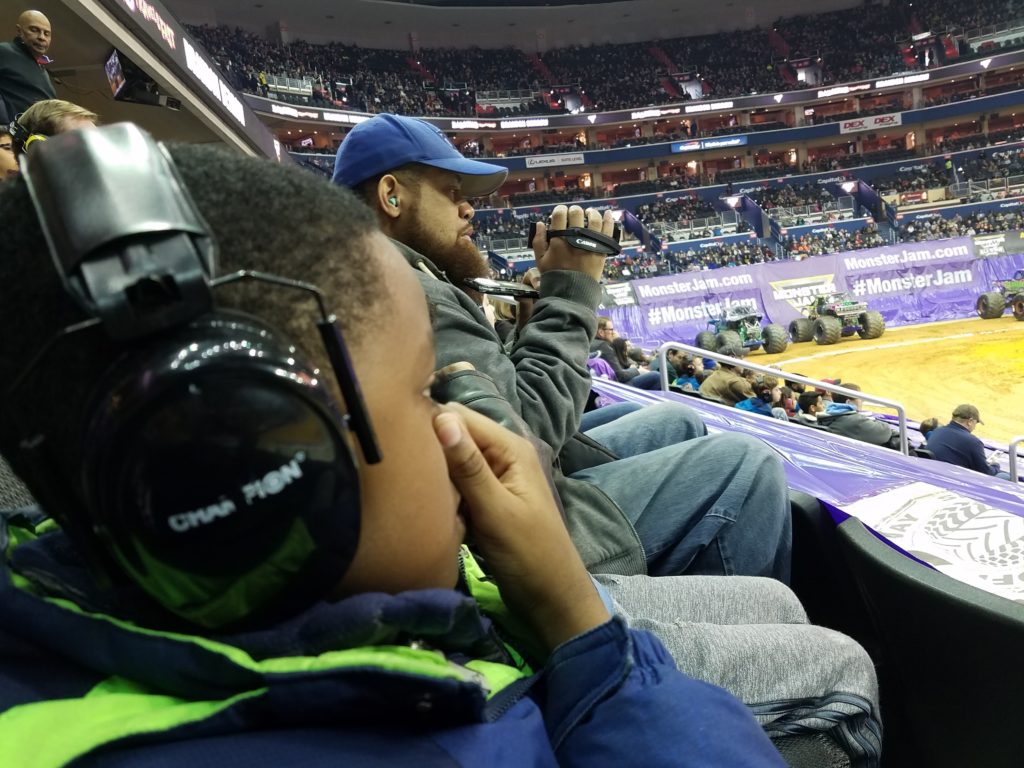 Experience Monster Jam for Yourself in a City Near You
Monster Jam®, the unexpected, unscripted and unforgettable, most family-friendly motorsport in the world today tore through Washington, DC for three adrenaline pumping events at the Capital One Arena January 26-27 and we were fortunate enough to experience it.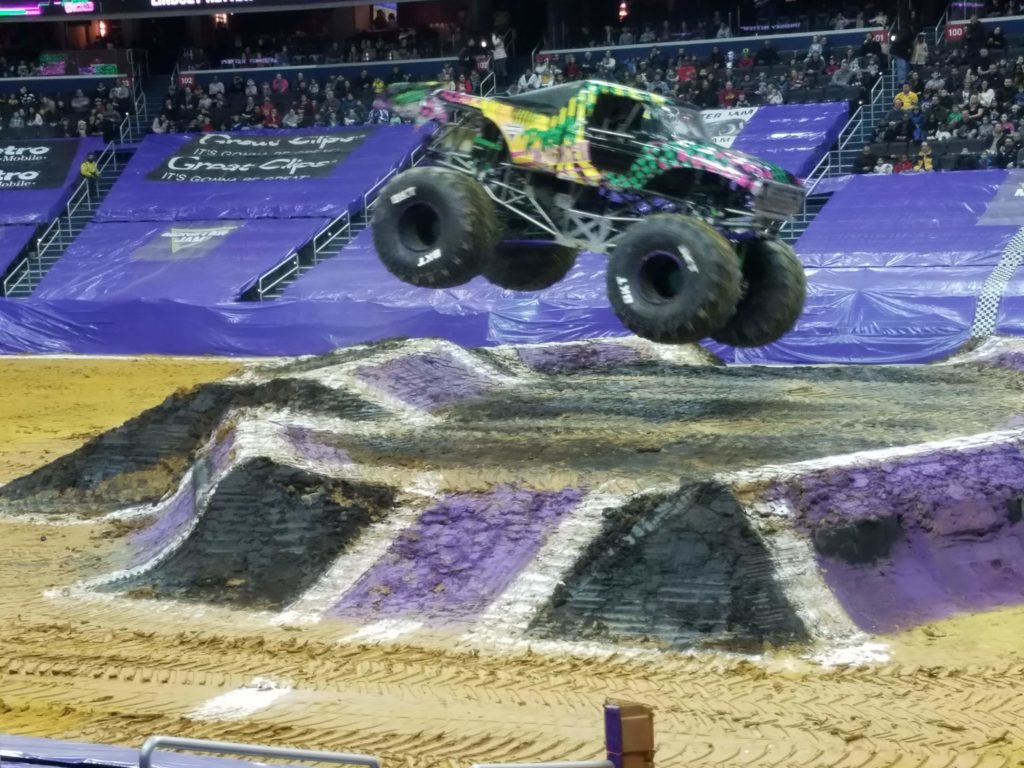 The 2019 Monster Jam season will see athletes on each tour battle it out every weekend from January to May to be crowned the tour champion and receive an automatic bid to Monster Jam World Finals XX that will be held in Orlando for the first-time-ever.
Monster Jam drivers are trained, world-class male and female athletes who have mastered not only the physical strength and mental stamina needed to compete.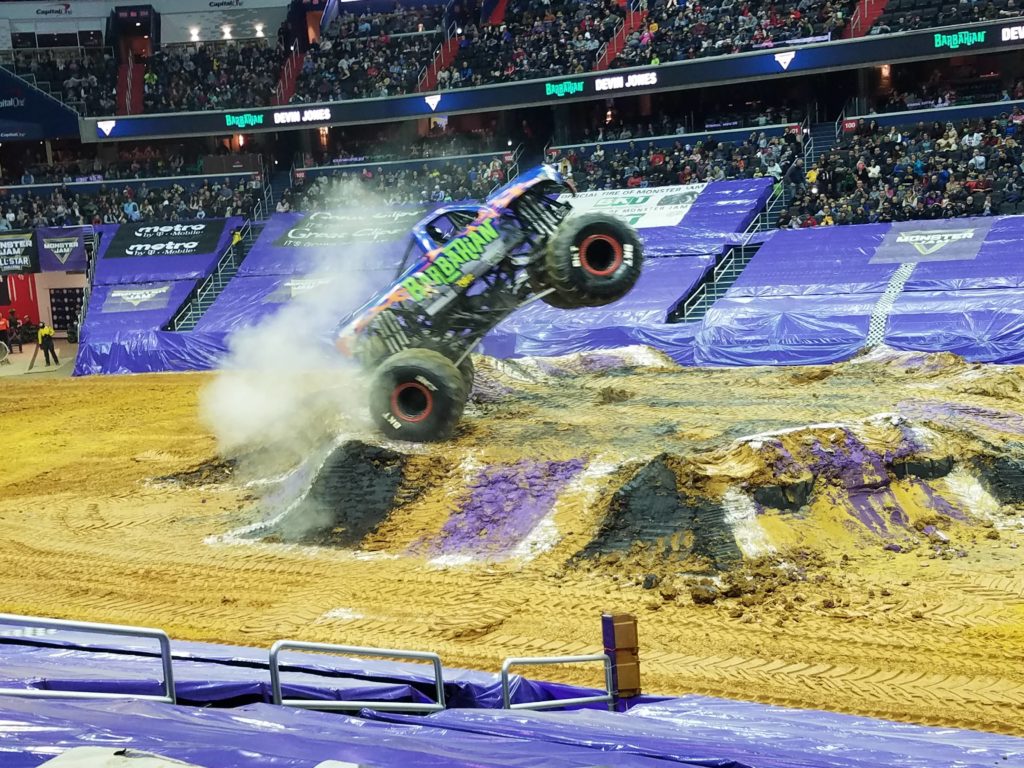 But the vital dexterity to control 12,000-pound machines capable of doing backflips, vertical two-wheel skills and racing at speeds up to 70 miles per hour to produce jaw-dropping, live motorsports action seen around the world.
Now across all Monster Jam events, fans in every city will have the chance to vote for the winner in the two-wheel and freestyle competitions by real-time, in-venue fan voting on their smartphones.
Featured trucks/drivers:
Grave Digger
Scooby Doo
Nitro Menace
Monster Mutt Dalmatian
Stinger
Pretty Wicked
Barbaria
Bad News Travel Fast
*Trucks/drivers subject to change.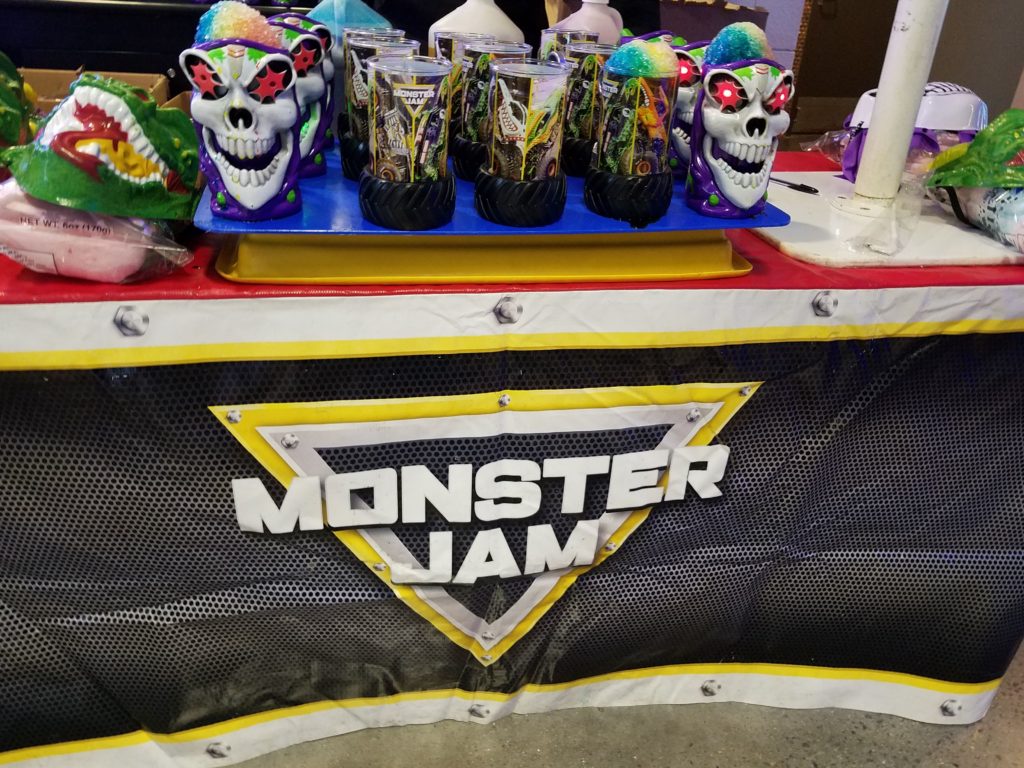 TICKETS:  Tickets and Pit Party Passes are available at www.ticketmaster.com.