If you were anywhere near social media at the end of 2012 and beginning of 2013 (specifically Facebook), then you may have seen a chart similar to this one with the title "52 Week Money Challenge." Although this challenge has recently gained popularity thanks in most part to social media, it has actually been around now for a few years. In this interview, you will get to meet the creators of this popular money challenge, Daniel and Montina Portis. The idea is, if you start by saving $1 the first week of January, and continue to add a dollar, you would have saved up $1,228 by the end of the year. I think it's a great concept to put into habit, and can also be something fun to do with the kids.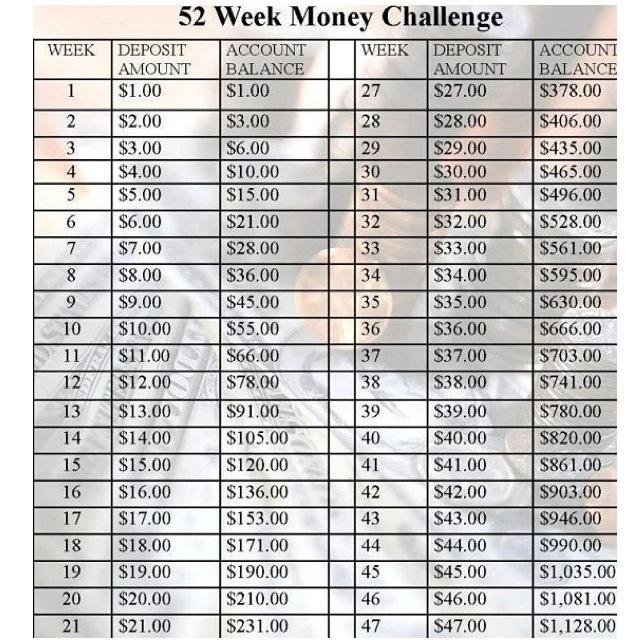 Daniel is a web developer by day and a online instructor by night. Daniel started using Udemy's platform after random people would ask for his Skype information to help and assist with basic apple/Mac tips and tricks by remote via screen share. By the age of 27, Montina had already experienced domestic violence, financial abuse, divorce, bankruptcy, living in a homeless shelter and the birth of three children. The Bible and a book, Secrets of a Millionaire Mind, equipped her with the knowledge necessary to rewrite her financial future.
Daniel & Montina are committed to teaching others how to build their own success by creating multiple streams of income. They will be offering a webinar on Feb 7th from 9-10pm EST and it's absolutely FREE! Click HERE to register. The webinar is called: How to Make Your First $1,000 Online.
For more from Daniel and Montina Portis follow them on Twitter at @freedommcflyy and@sparkwisdom.