It's Tasty Throwdown time! As you may recall, I made some promises to my wonderful hubby this year. One of those promises was to expand my repertoire on vegan eats. He has been telling me for months (we might even be approaching a year) that he wanted us (which he probably really meant me) to start making our own bread. For his birthday last year, I made him a homemade bread with some type of homemade jelly to go with it. Yeah, I was really showing off! BUT it was a lot of work and it took a long time! So needless to say, I haven't attempted bread making since last May.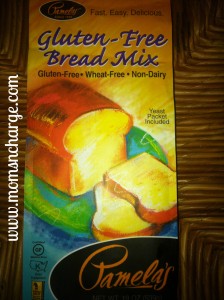 A few weeks ago while grocery shopping, I stumbled across Pamela's bread mix, which is gluten-free, wheat-free, and dairy free. I double checked all of the ingredients and everything was good to go. I had also just learned that I could substitute eggs with applesauce so I was excited to see how that would turn out. I bought it a few weeks ago, but because I was a little skeptic apprehensive about how it would turn out, it took me until just last night to finally get around to actually making it. Oh man, it was way tastier and way quicker than me having to make my own dough from scratch ("Ain't nobody got time for that!").
The plus side is that I got to dust off my old friend Ms. Kitchen Aid. We keep her tucked away in a safe place, so she was starting to collect a little bit of dust, and I'm sure feeling quite neglected in the process. But lucky for her, I have a feeling that all of that is about to change. I'm thinking I need to go buy a bread box and a bread slicer of some sort (do they make those?)
So check out the pics below of the final product and let me know if you decide to take on this #TwistedTaste challenge!
Here is a list of the ingredients and my old-time friend being put to good use. 😉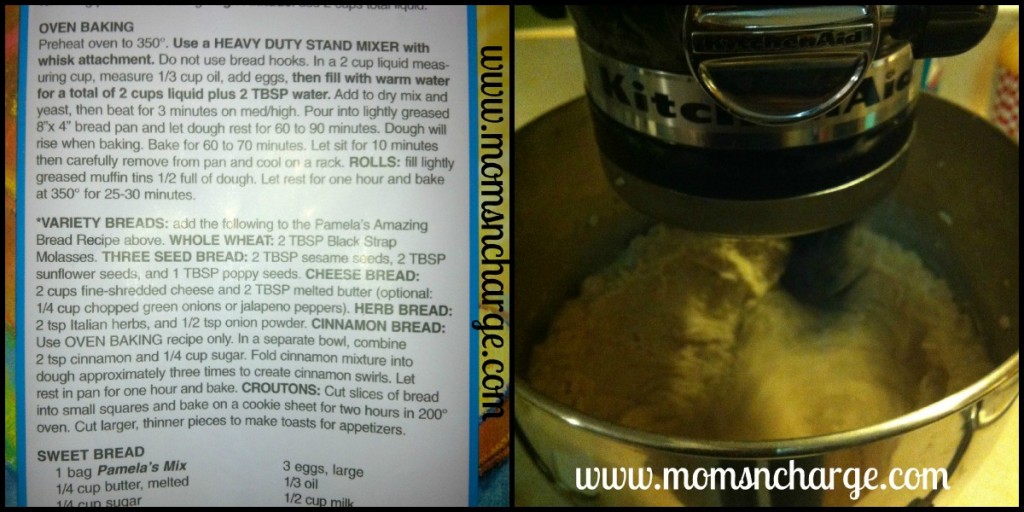 I forgot to snap a pic before I put it in the oven but this is what it looked like when it came out. And my goodness, the smell that filled the house was quite delightful and juicy!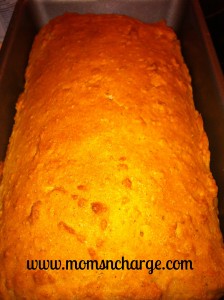 Last night, I just spread vegan butter (the stuff is really good too) and (natural) grape jelly on it, which made for a nice guilt-free treat.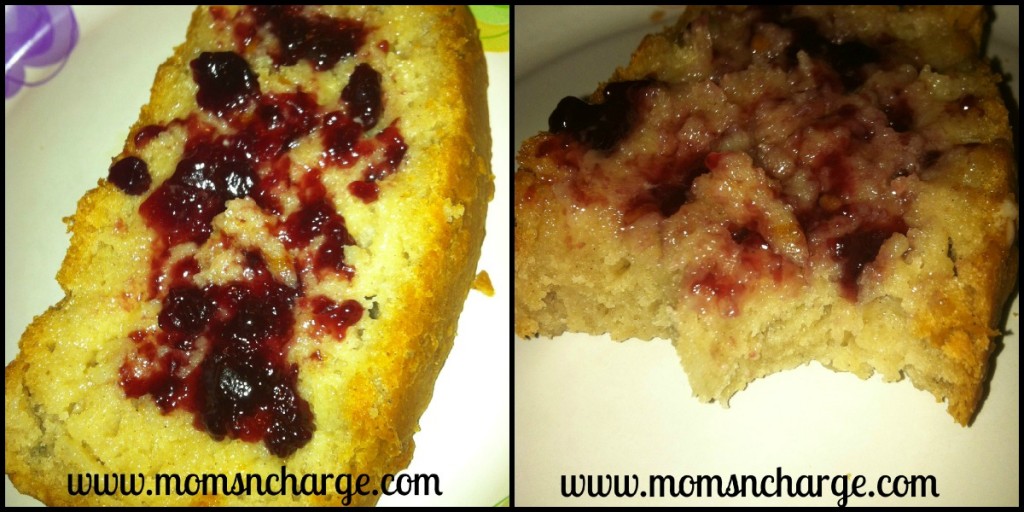 But then this morning I had a bright idea to use the butter, and throw on some (organic cane) sugar and cinnamon. This was my breakfast and I can't say I was mad about it.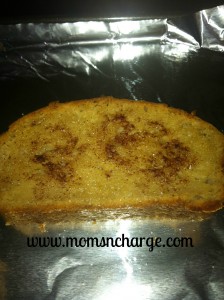 Most importantly, my hubs thoroughly enjoyed it and so did the kiddos. My son told me the cinnamon suger combo this morning tasted like oatmeal…which all three of them absolutely go bonkers for. So I think it's safe to say that this will become a staple in our household 🙂
Have you ever tried vegan/gluten-free/wheat-free/dairy-free bread? It sounds like a whole bunch of wrong in that combo, but it tasted so right! 😉 If you decide to take the plunge, don't forget to to Facebook, Tweet or Instagram your pictures to me @MomsNCharge with the hashtag: