Wow! Can't believe we are almost halfway through February already. But now that we are just a few weeks away from March, I am officially counting down to the start of the 2019 Walt Disney movies slate. Last year was epic (hello Black Panther, Avengers Infinity War, Incredibles 2, and Ralph Breaks the Internet).
This year is totally not going to disappoint. So get your popcorn ready cause you're gonna need a ton of it!
Below are my top 5 picks that I am beyond eager to see this year. And of course, I've also listed out the full slate of movies with dates below.
Top 5 Disney Movies I Can't Wait to See in 2019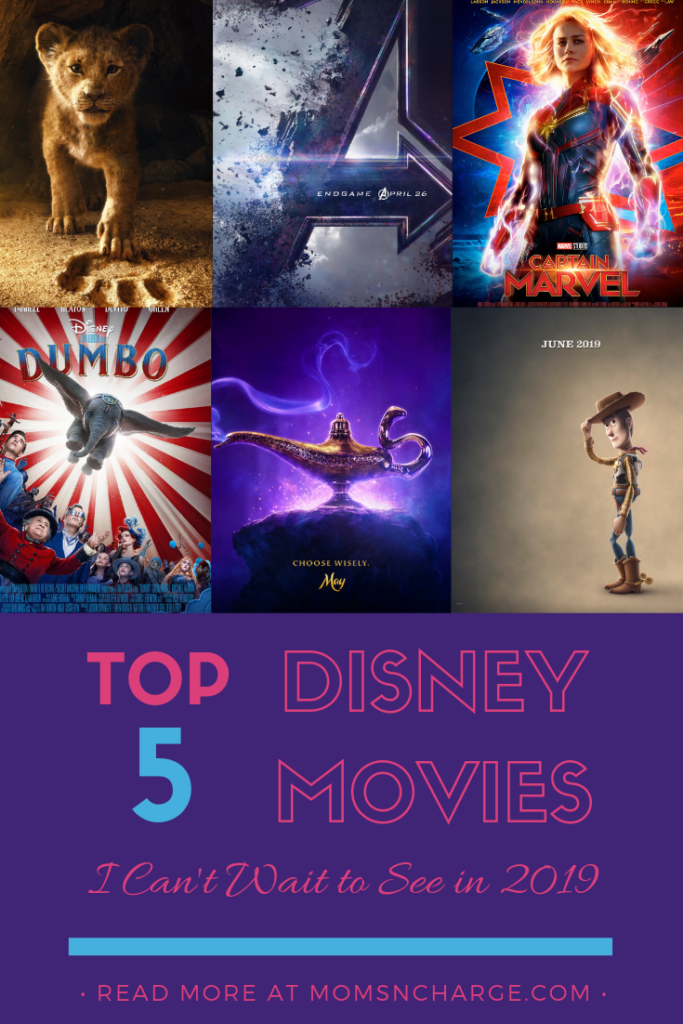 Ok now, who isn't ready for this one to hit the theaters??!! We all know how well Marvel does things. So can't wait to see Carol Danvers' story. I love seeing the journey of a character trying to find themselves and showing up like a BOSS in the world (or in this case, Marvel's Cinematic Universe).
"I'm not going to fight your war. I'm going to end it!" ~Captain Marvel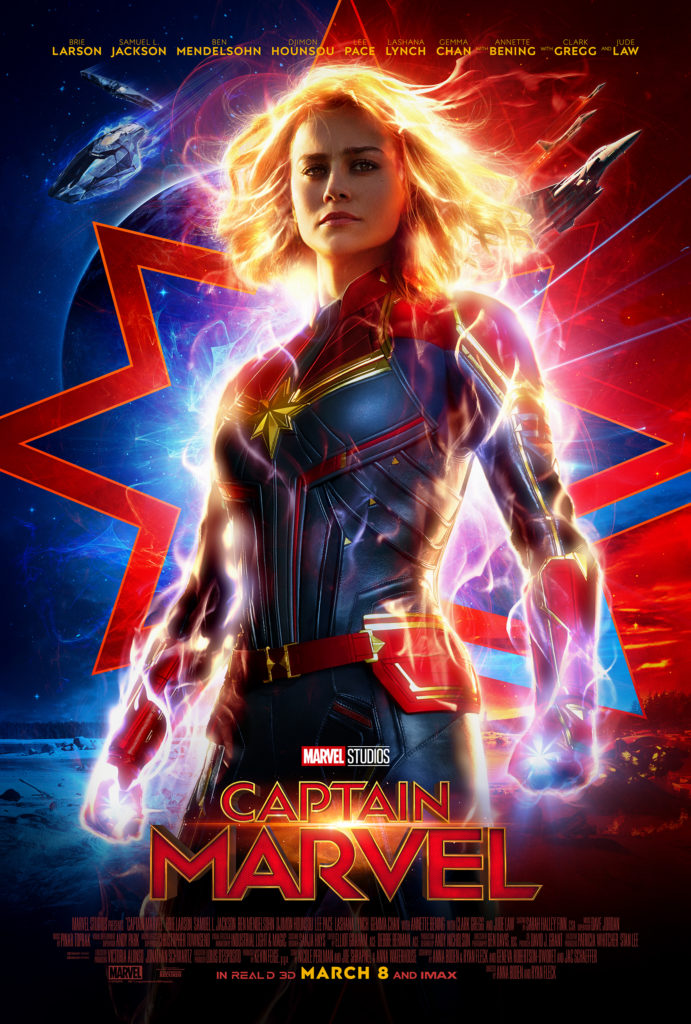 We all know most of us were heartbroken and left the theaters for Infinity War in disbelief. This film can't get here fast enough. And neither can the long-form for it.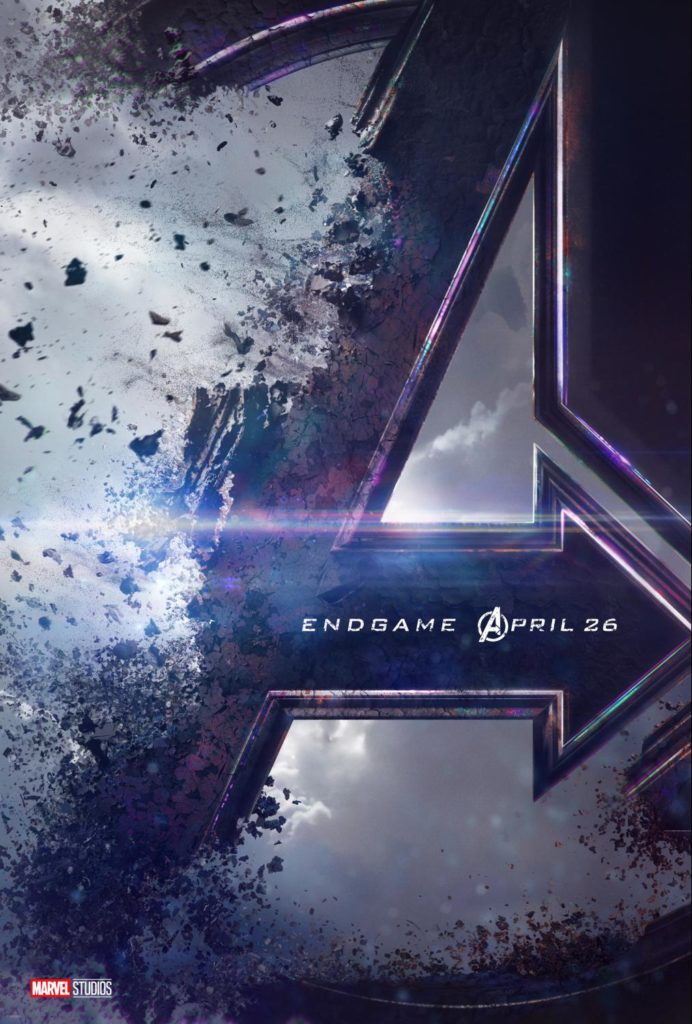 Aladdin – May 24, 2019
First of all, this is one of our favorite movies. This was one of the first ones my husband introduced to the kiddos. I am looooving the fact that Disney is making so many of our faves into Live Action films. I am stoked to see Will Smith play the role of the Genie. The costumes look impeccable!
Oh but wait: I had to come back and add this in here because this new clip was just released yesterday. Seriously, I got chills! This is brand new footage and this has turned my excitement to 1000000 to hop on that magic carpet come May 24th (or sooner lol) Eeeeekk!!!
We have been counting down the days for the fourth Toy Story film. The timing couldn't be more perfect as it is out in theaters the day before my daughter's 8th birthday. Looking forward to meeting new friends and seeing old friends on the Toy Story big screen. This was another film we got a sneak peek at during D23 Expo. And now the wait is finally (almost) over!
Can't wait for the official trailer to drop but this teaser with "Forky" is too cute. Last summer the new Toy Story Land at Walt Disney World opened up and we are counting down the days to when we can experience it as a family.
Ultimate.favorite.ever. Seriously, this film is a classic. The messages, the music, the entire storyline. It's no wonder Disney waited so long to make sure that when they did this, it would be done right! And boy, just from the casting, they have already outdone themselves.
I remember the moment they released a teaser of this live action for the first time at D23 Expo. Call me a punk, but I teared up as soon as baby Simba came on the screen. And to have been able to see and hear the voices of some of the original Lion King characters was such a special treat I will always remember.
If I could only choose ONE film to watch from the entire Disney movies slate this year, hands down, it would be The Lion King.
Additional 2019 Disney movies to keep your eye out for
As you can see, the Walt Disney Studios Motion Pictures Slate for 2019 is amazeballs! My top 5 of the bunch is just the beginning. Below are the remaining 6 Disney movies (some we are still anxiously awaiting trailers for). Check them out and let me know which ones you're looking forward to the most.