I am still on a high from my adventures in Los Angeles where I got to attend and walk the red carpet of the world premiere of Pete's Dragon. If you're familiar with the original version of Pete's Dragon, know that this latest version is more different than similar to the original one.
This new film stars Bryce Dallas Howard (Grace), Robert Redford, Oakes Fegley (Pete), Oona Laurence (Natalie), Wes Bentley (Jack) and Karl Urban and is written and directed by David Lowery. The film has been drawing rave reviews from both audiences and critics, and here may be a few reasons why:
Experience Adventure
Pete's Dragon movie will take you and your family on a memorable Disney adventure. What I loved is that the film was not predictable. From one moment to the next, I was engrossed in what I would happen next. It's definitely an exciting and unusual experience.
Experience Hope
The Pete's Dragon movie will fuel new hope in your life. You will leave feeling happy and full of hope for the good in people and the world. While it starts off showing the story of how Pete became an orphan, it demonstrates throughout the movie how powerful hope is. It reminded me that hope is all I need to gain and achieve anything I want in life.
Experience Magic
Disney is the epitome of magic. So for this film to create this real-life character of Elliot that is loving, gentle, and friendly is what magic is all about. The idea that a little boy can make it in the woods for six years with the help of this magical dragon is definitely something to experience.
Experience Family
My family is so important to me. It was refreshing to see the dynamic of the family portrayed in Pete's Dragon. It showed that family isn't always who you were born into or came from. Family is made up by the people who will love, protect, encourage and support you. It proved that no matter what you've been through, family is always important.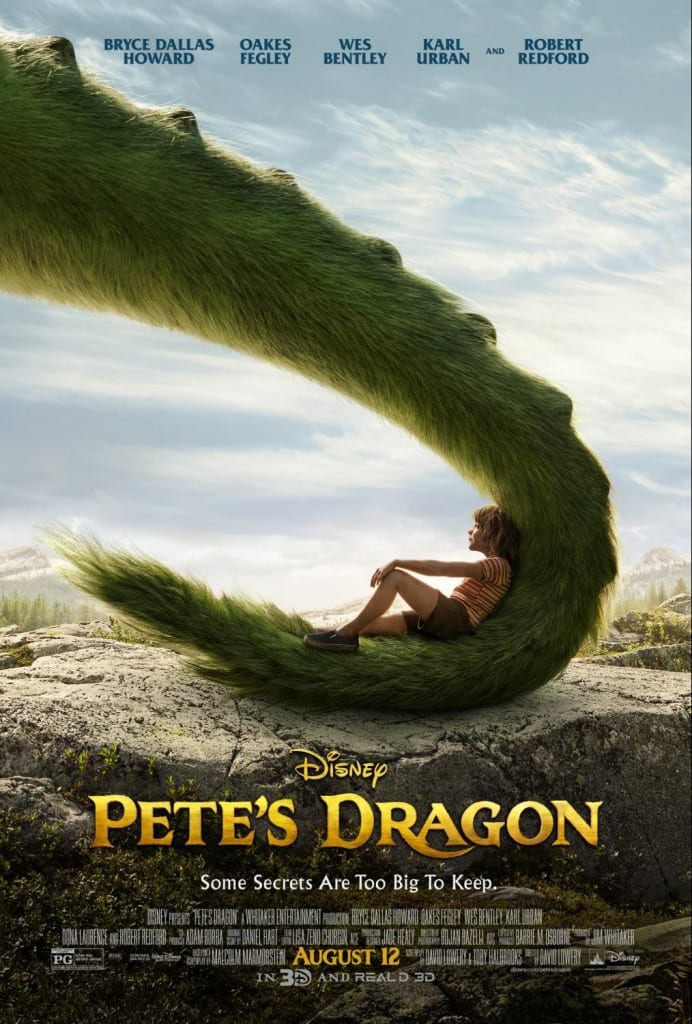 Being in the theatre was so exciting because everyone shared their feelings by clapping or laughing. We stayed until the credits finished rolling and we continued clapping. There were families there of all sizes enjoying the film together. I'm looking forward to experiencing this film with my own family. Overall, this film gets an A for Awesome. I can't wait to add this to our movie collection and encourage you to check it out with your family as well.
Check out this special clip, "Behind the Wings" (on set with Elliot).
Don't forget to check out these free activity sheets here, and get the deets on my red carpet experience here.
Visit the official PETE'S DRAGON website here.
PETE'S DRAGON IS OUT IN THEATERS

THIS

FRIDAY AUGUST 12th!!!
For all of the latest, follow Pete's Dragon on Facebook, Twitter (#PetesDragon), and Instagram.
---
Disclosure: On behalf of Disney, I was invited to attend an all-expense paid trip to cover the world premiere of Pete's Dragon. As always, all opinions are my own.