Who doesn't remember Disney's old classic Lady And The Tramp? The film is older than I am, but it is a timeless Disney film. And now, we can all enjoy Lady And The Tramp on DVD and Bluray! Disney has added this film to their signature collection and it couldn't be a more perfect addition.
Also included in the Signature Collection is: The Lion King, Bambi, Pinocchio, Snow White and Beauty and The Beast
Three Ways to Watch
If you're all about nostalgia, no worries because you can still watch the film in its original format. But I love that Disney has added a couple of new ways to watch. These are surely going to introduce this classic to a new generation of Disney lovers.
Two additions I love are the fact that we get to see inside Walt's story meetings and a sing-along version. Because how can you not sing along?!
To be able to get a glimpse into the making of Lady And The Tramp and Walt's own love for dogs is a special treat.
New Signature Bonus Features Included
Fun facts about Lady And The Tramp
Details about Walt and His Dog
Behind-the-scenes of storyboarding and storytelling for animation
The making of Lady And The Tramp
Diane Disney Miller: Remember Dad (Touching interview with Walt Disney's daughter)
Original 1943 Storyboard version of the film
PuppyPedia: outing to the dog park with Comedian Fred Willard to learn about the dogs and their owners
7 deleted scenes from the film
Original trailers (1955 original, 1972 theatrical re-issue, 1986 theatrical re-issue)
Songs
How to make a meatball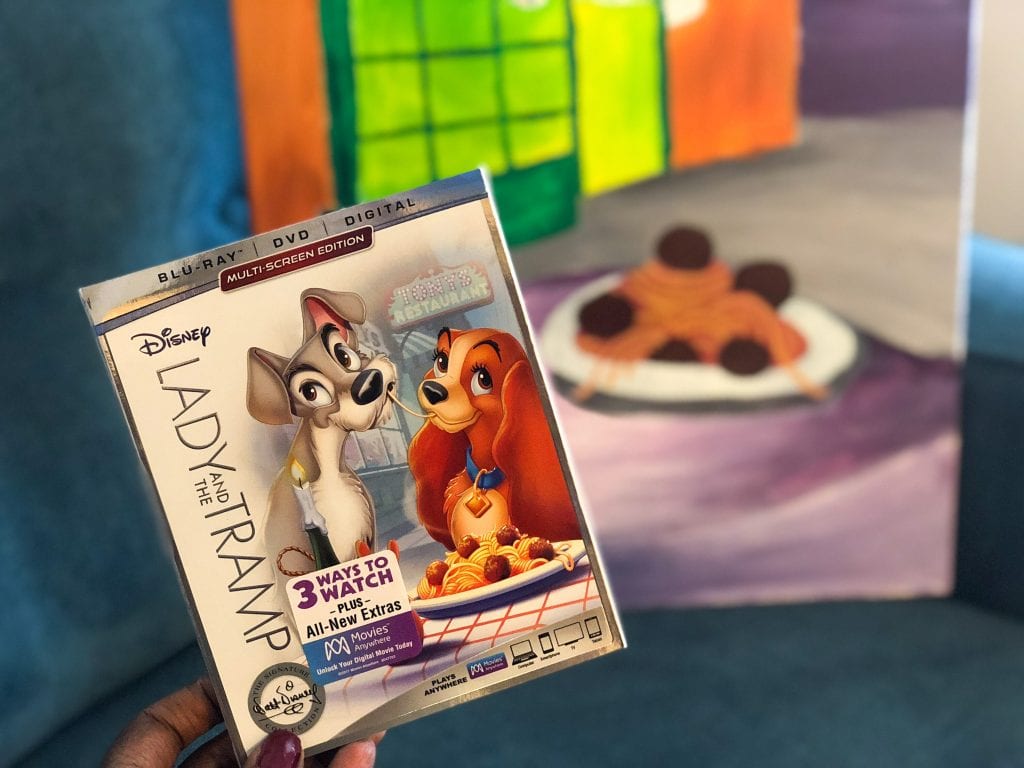 A night out Lady And The Tramp Style
While in LA for the Black Panther Event, we got to enjoy two Lady And The Tramp themed events. The first was dinner at Maggiano's Little Italy. It was Black Panther by day and Lady and the Tramp by night!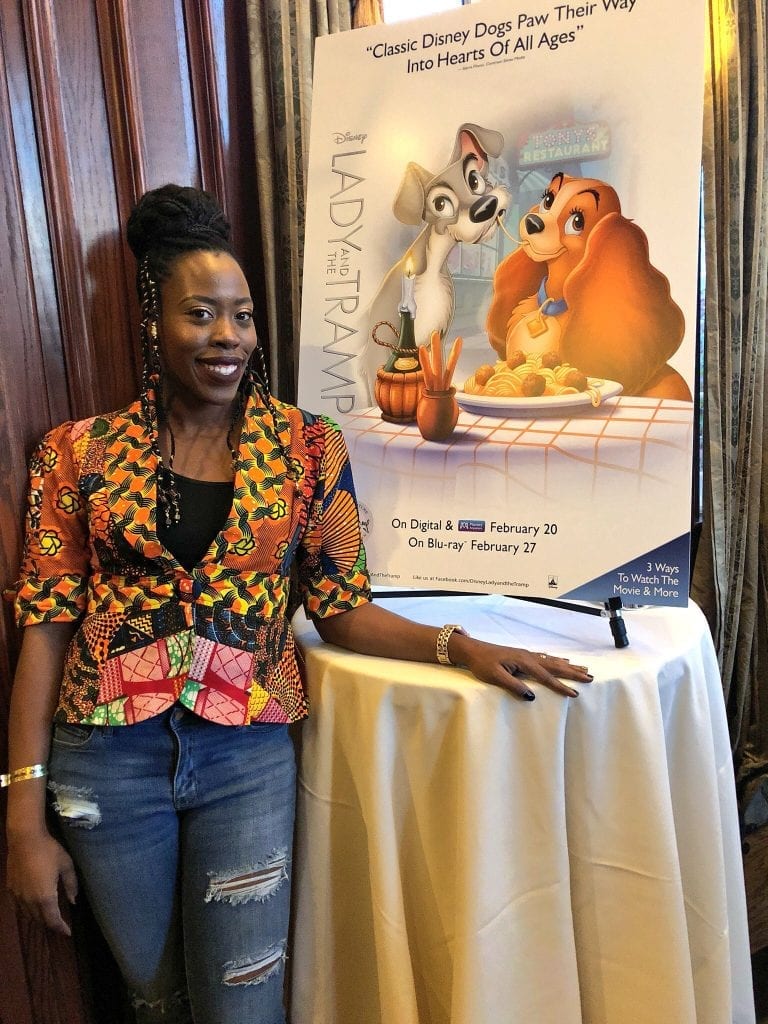 The food was delicious and so was the specialty drink they created for a few of us that requested it. Check out the cute menu they put together for us.
I love good food. But I'm a sucker for good dessert. And their dessert definitely did not disappoint. These yummy treats took this three-course meal to a whole new level.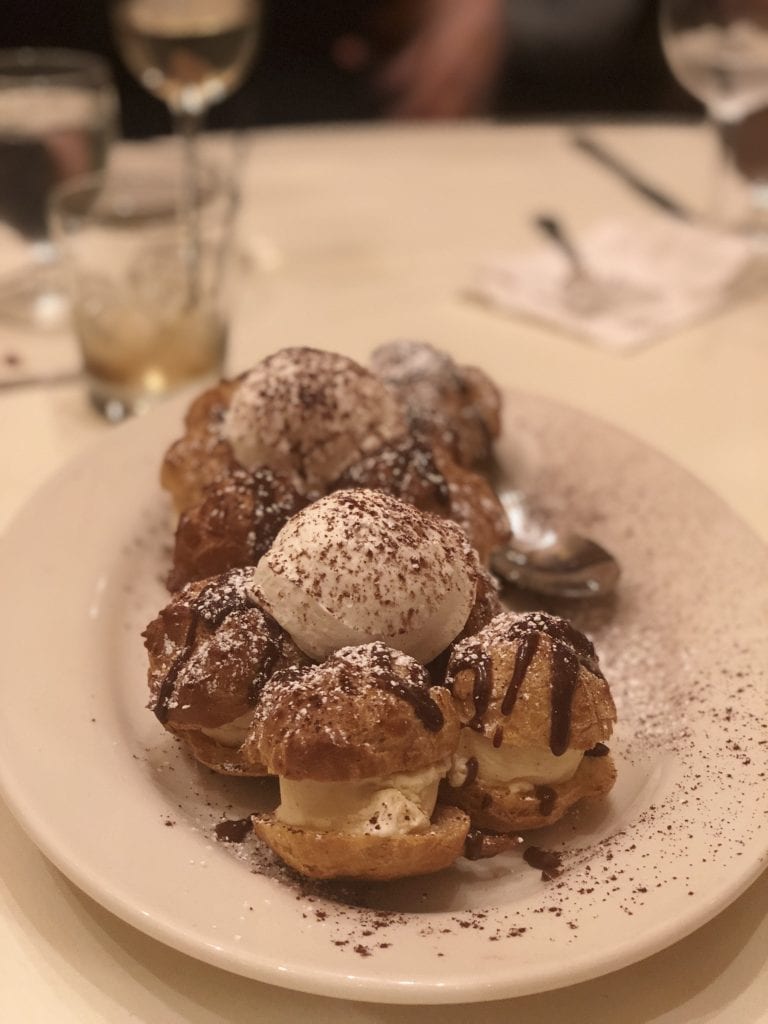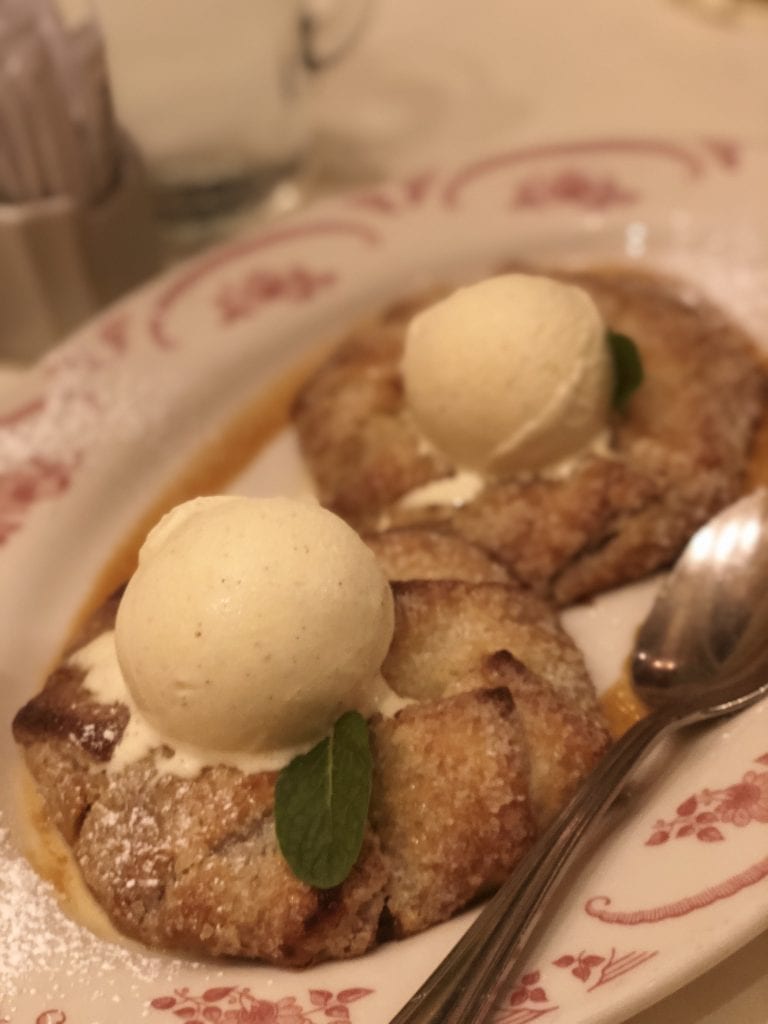 Sip and Paint featuring Lady And the Tramp
After dinner, we took a stroll around The Grove before heading to a special sip and paint event. We had fun doing random photo shoots.
Marshall had this great idea to do these two photoshoots below. We especially had fun posing with these cute little statues. Thanks Marshall for this added fun 🙂
And we couldn't NOT stop and take a photo in front of the Black Panther poster when we stumbled upon it. #WakandaForever
Afterward, it was time to head over to Sip and Paint Studio LA. As soon as we walked in the door, we were greeted with the love of Lady And The Tramp.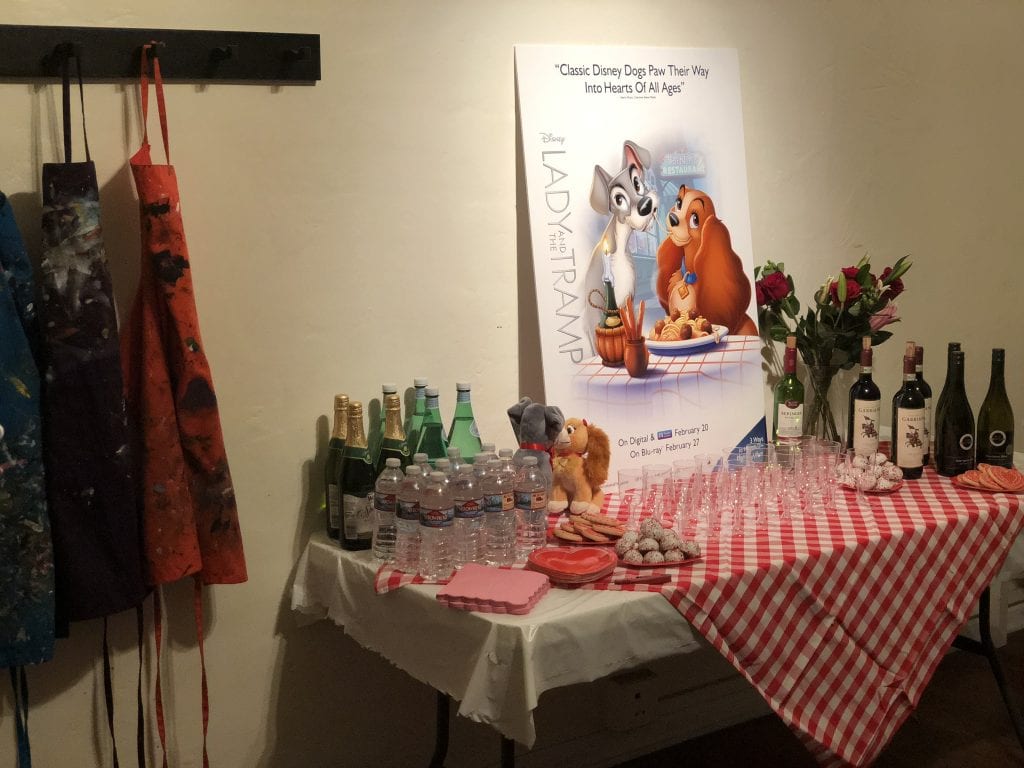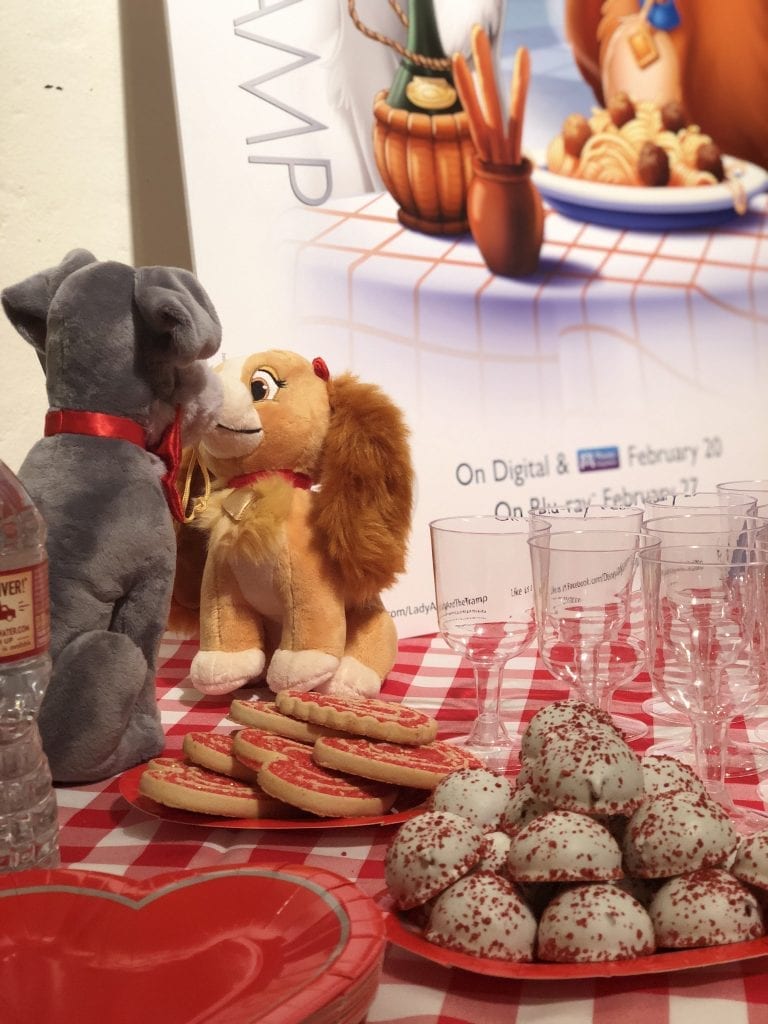 We had no idea what we would be painting. I've been to a few sip and paints before, but this one was definitely the most challenging. We had a blast though as you can see from the pics.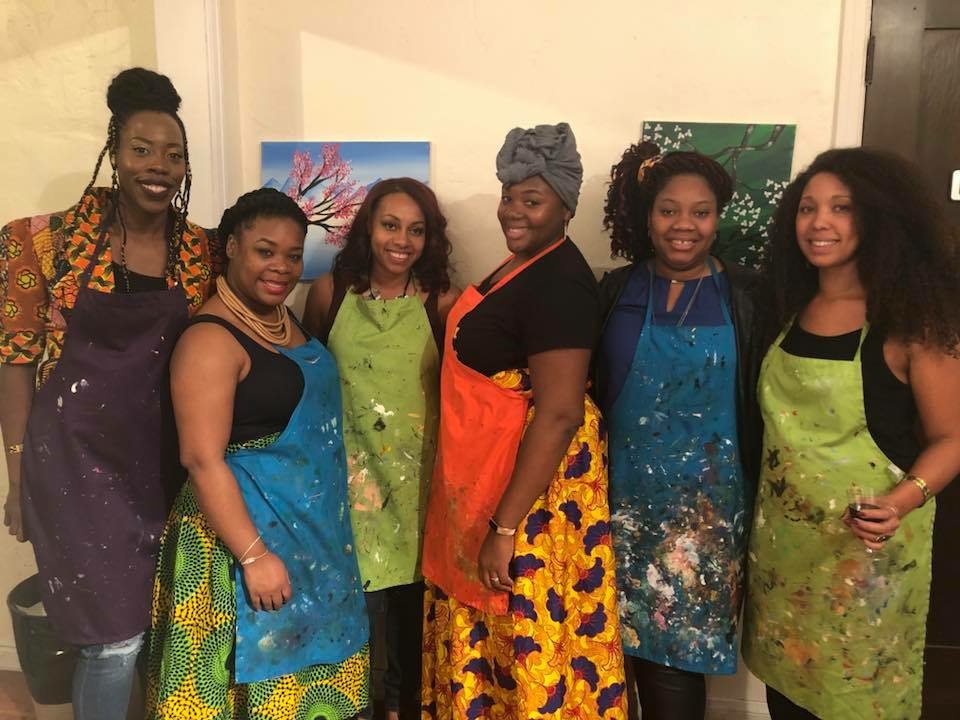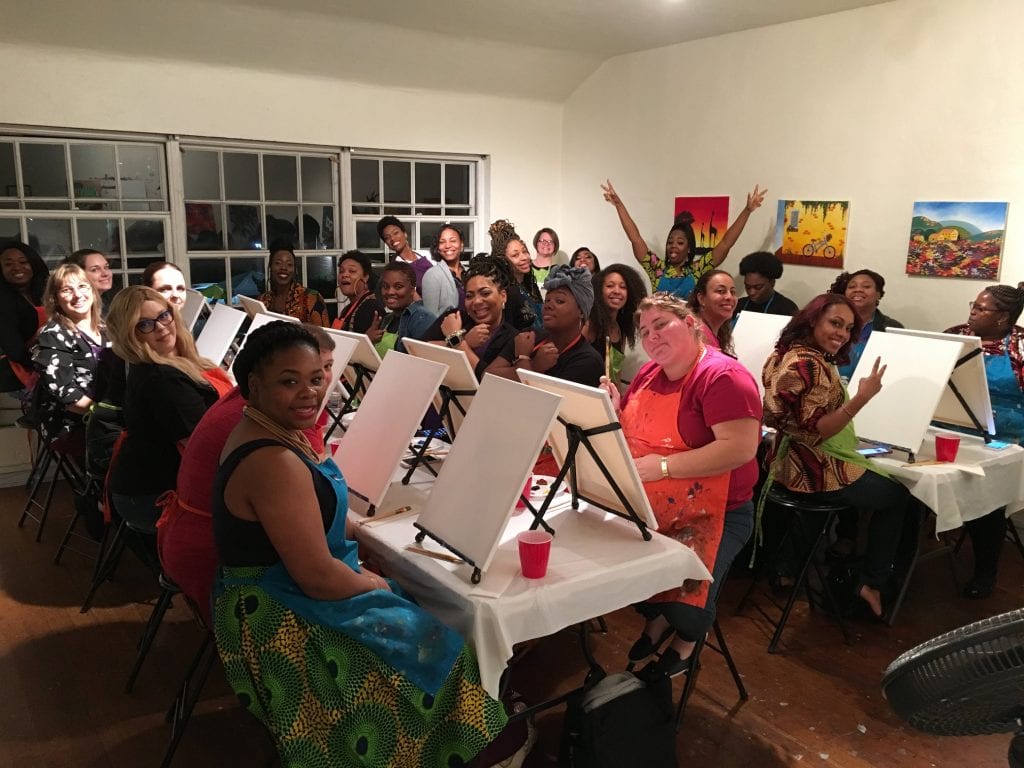 Here is a photo of what we were supposed to paint…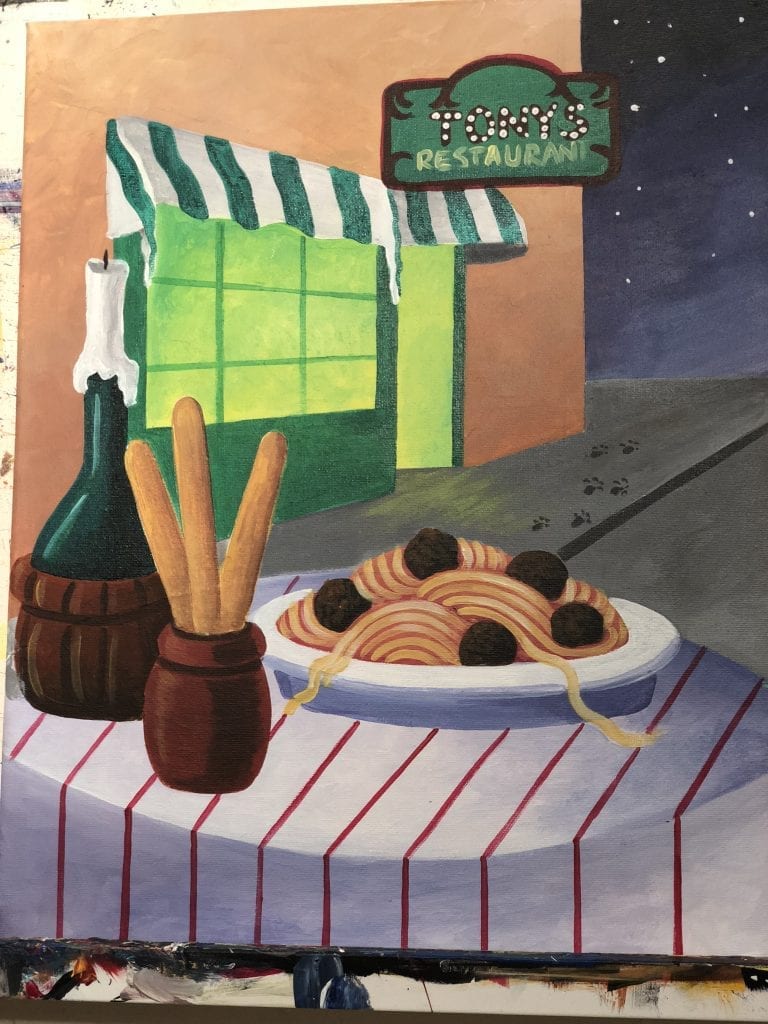 Here is my end result. I didn't get to finish the whole painting. But my kids thought it was great so I'm cool with that LOL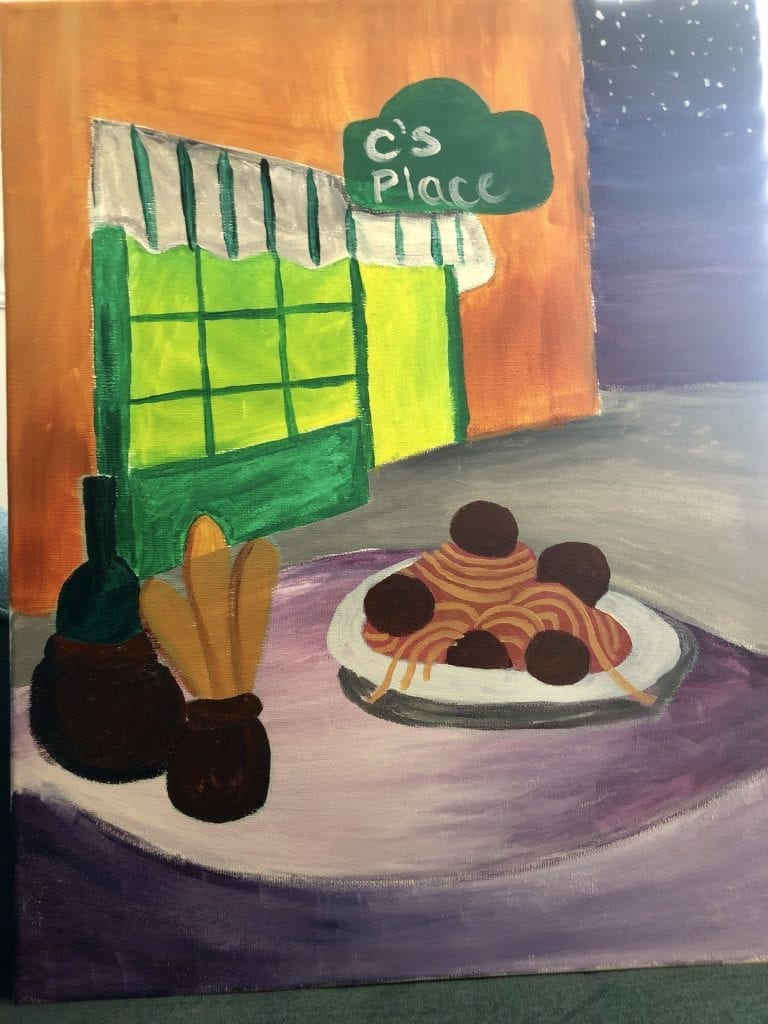 About Lady And The Tramp
This Disney animated classic follows a pampered cocker spaniel named Lady (Barbara Luddy) whose comfortable life slips away once her owners have a baby. When, after some tense circumstances, Lady finds herself on the loose and out on the street, she is befriended and protected by the tough stray mutt Tramp (Larry Roberts). A romance begins to blossom between the two dogs, but their many differences, along with more drama at Lady's household, threaten to keep them apart.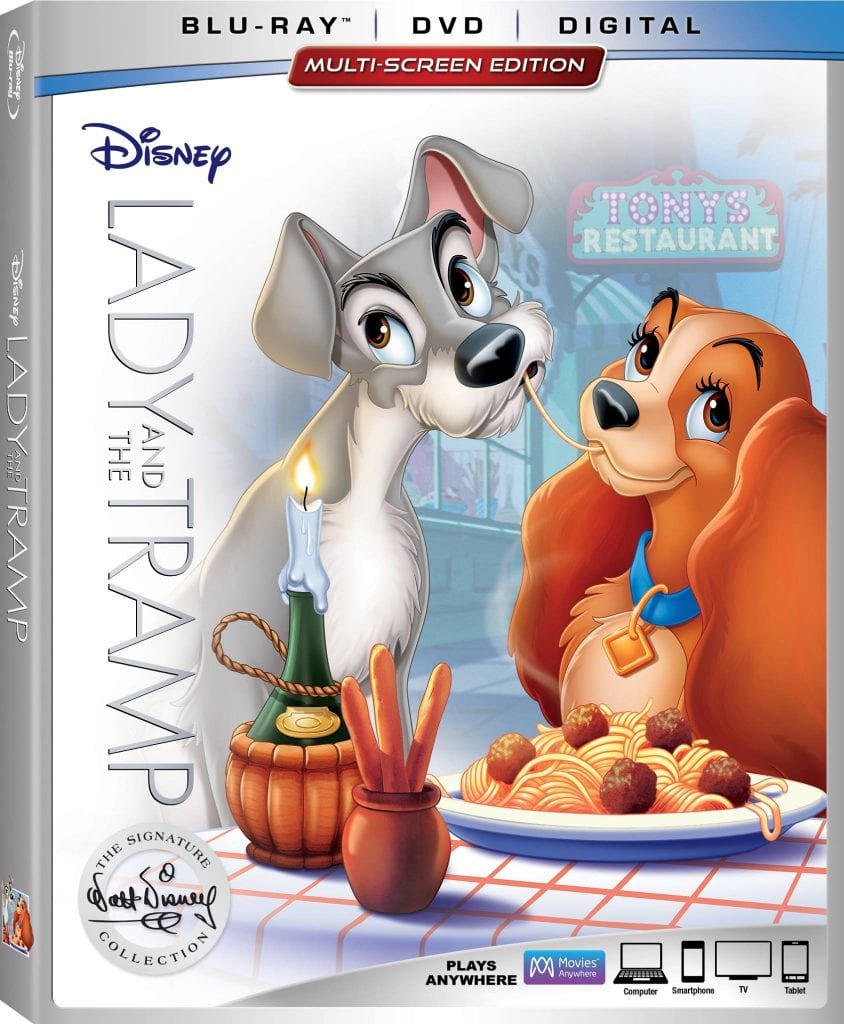 Check out the Lady And The Tramp Trailer
---
This trip to LA to cover the Black Panther Event also included these Lady And The Tramp events, as well as a copy of the DVD. As always, all opinions are my own.