The Real O'Neals are in Season 2, and if you've been following along, then you already know you're in for some comic relief tonight and every Tuesday on ABC. Along with American Housewife and The Middle, while covering the Queen of Katwe Event, we also got to tour the set of The Real O'Neals.
I think what we can appreciate about the O'Neal family is that they live up to the name and message of "keeping it real." And they do it all with humor. But no one likes to admit that there is some humor in crazy and dysfunction. And this family let's us know that it's okay.
Who are The Real O'Neals?
I like that The Real O'Neals are unapologetic about who they are. Like all human beings, they have flaws and are definitely not the picture perfect family. In this day and age, we're inundated with perfectionism from blogs to social media profiles to what's covered in the media. And I think if more people stopped pretending to be perfect, and started keeping it real, there would be a lot more love to give/see.
I loved that Disney and ABC allowed a tour of the set of The Real O'Neals. And to our surprise, and the cast members (whose first time it was seeing the winter wonderland), it was completely transformed.
In just a matter of hours, they took the original set and completely changed seasons. It was definitely winter on the set of The Real O'Neals, and it was beautiful to see. David Windsor (Creator & Executive Producer) was kind enough to take us around the set and explain the little details that go into creating/executing this show.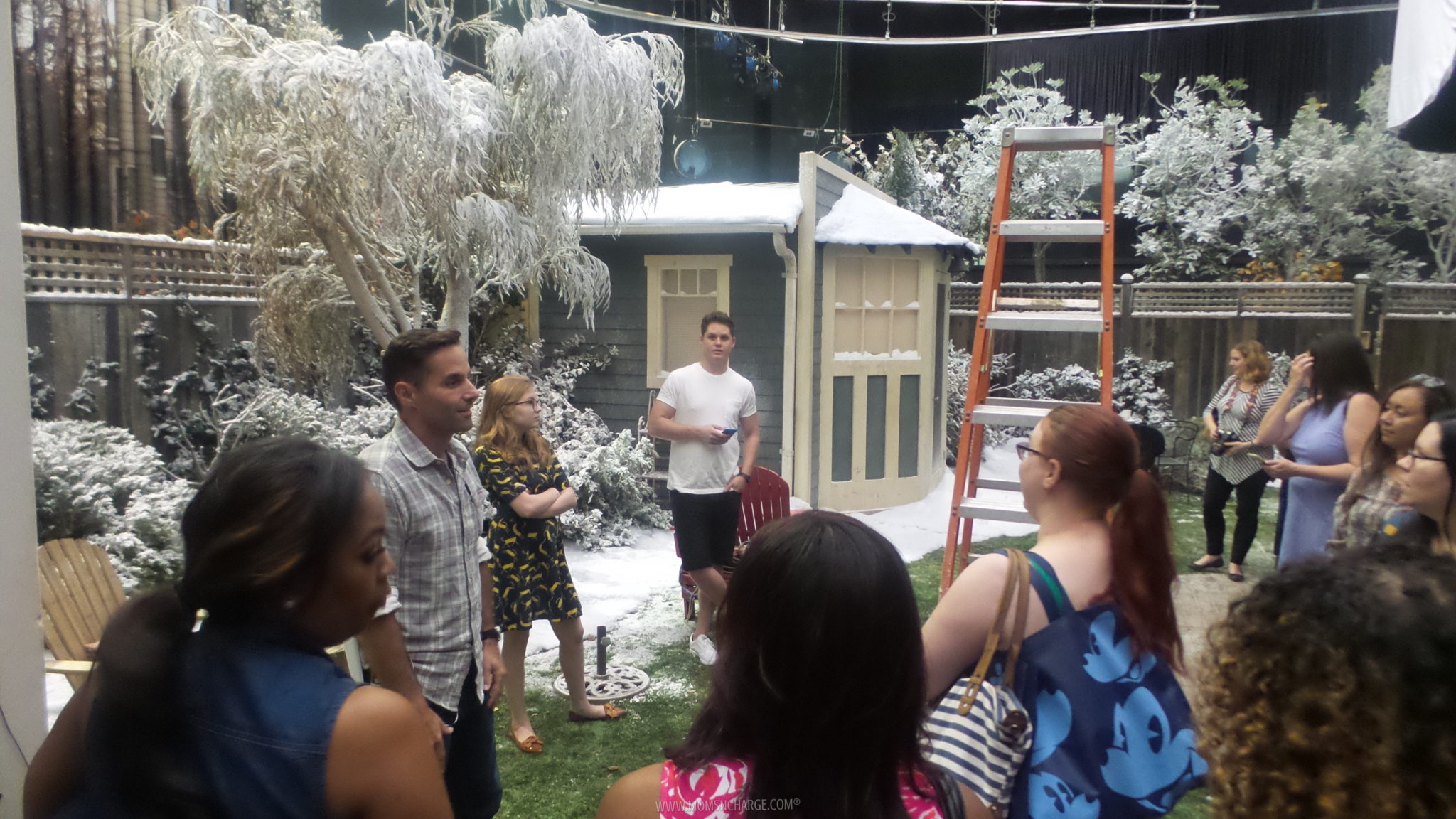 On set, we got to hang out a bit with Jimmy O'Neal (played by Matt Shively) and Shannon O'Neal (played by Bebe Wood). I felt like they were just as excited to take us around the set as we were to be there. The rest of the cast includes: Jodi O'Neal (played by Mary Hollis Inboden), Kenny O'Neal (played by Noah Galvin), Eileen O'Neal (played by Martha Plimpton), and Pat O'Neal (played by Jay Ferguson).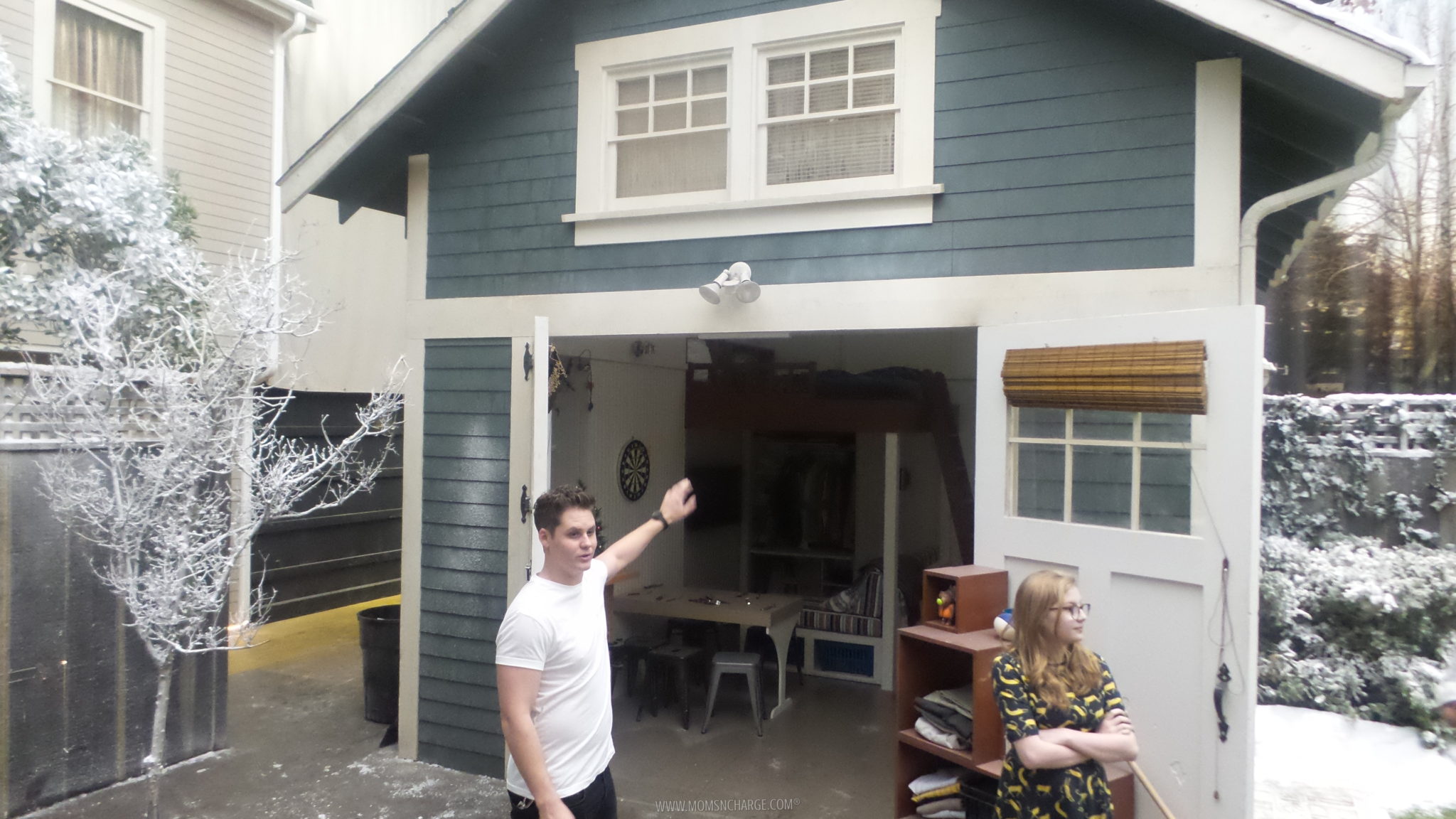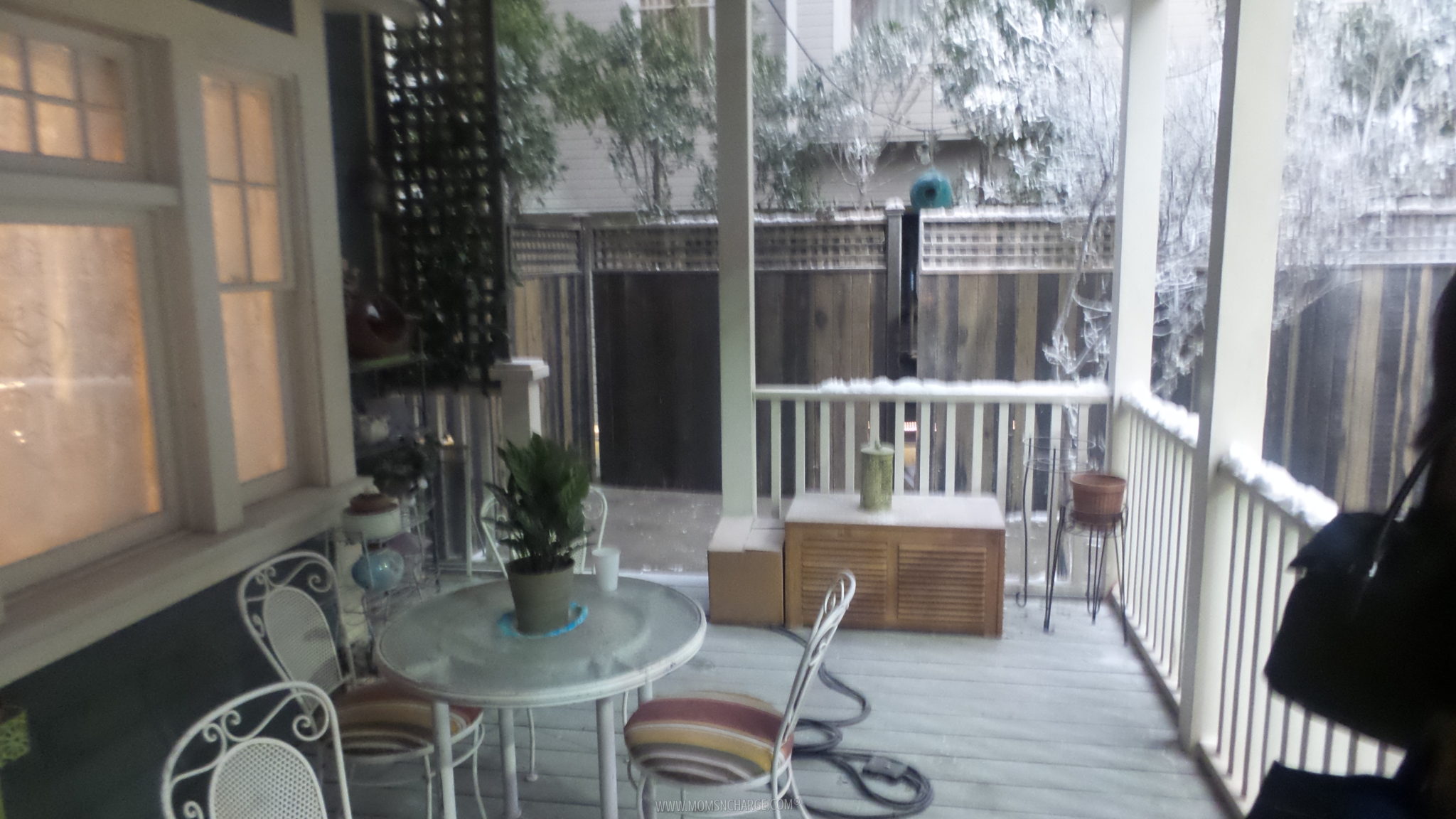 It's crazy how much detail goes on behind-the-scenes of TV shows. Most times we don't think about it because we're just watching the show. But touring the set of The Real O'Neals was fun to see things like the kitchen. It really looks like a fully functional kitchen.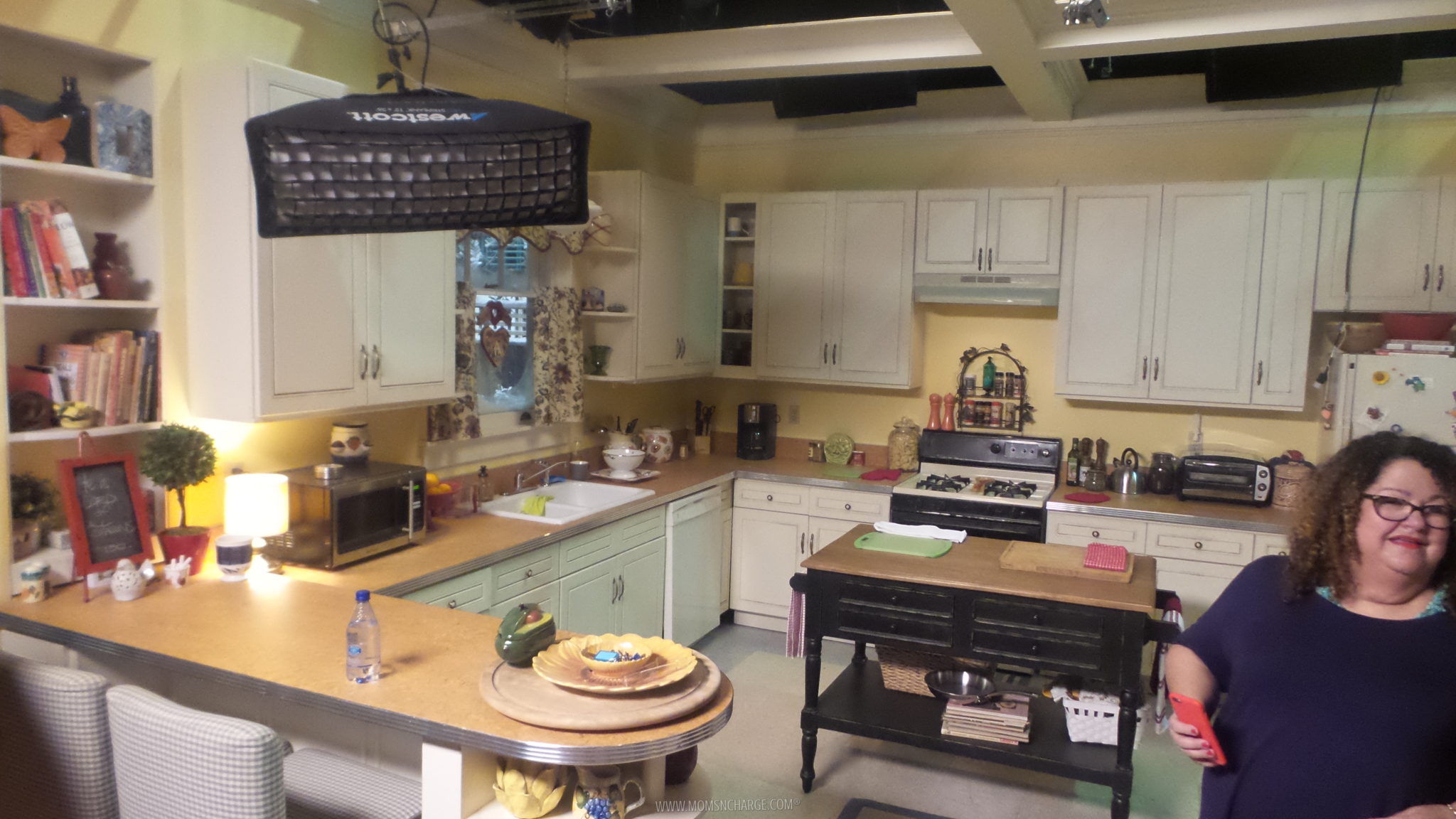 In addition to the winter wonderland theme, Christmas was in session around the set home. It was beautiful.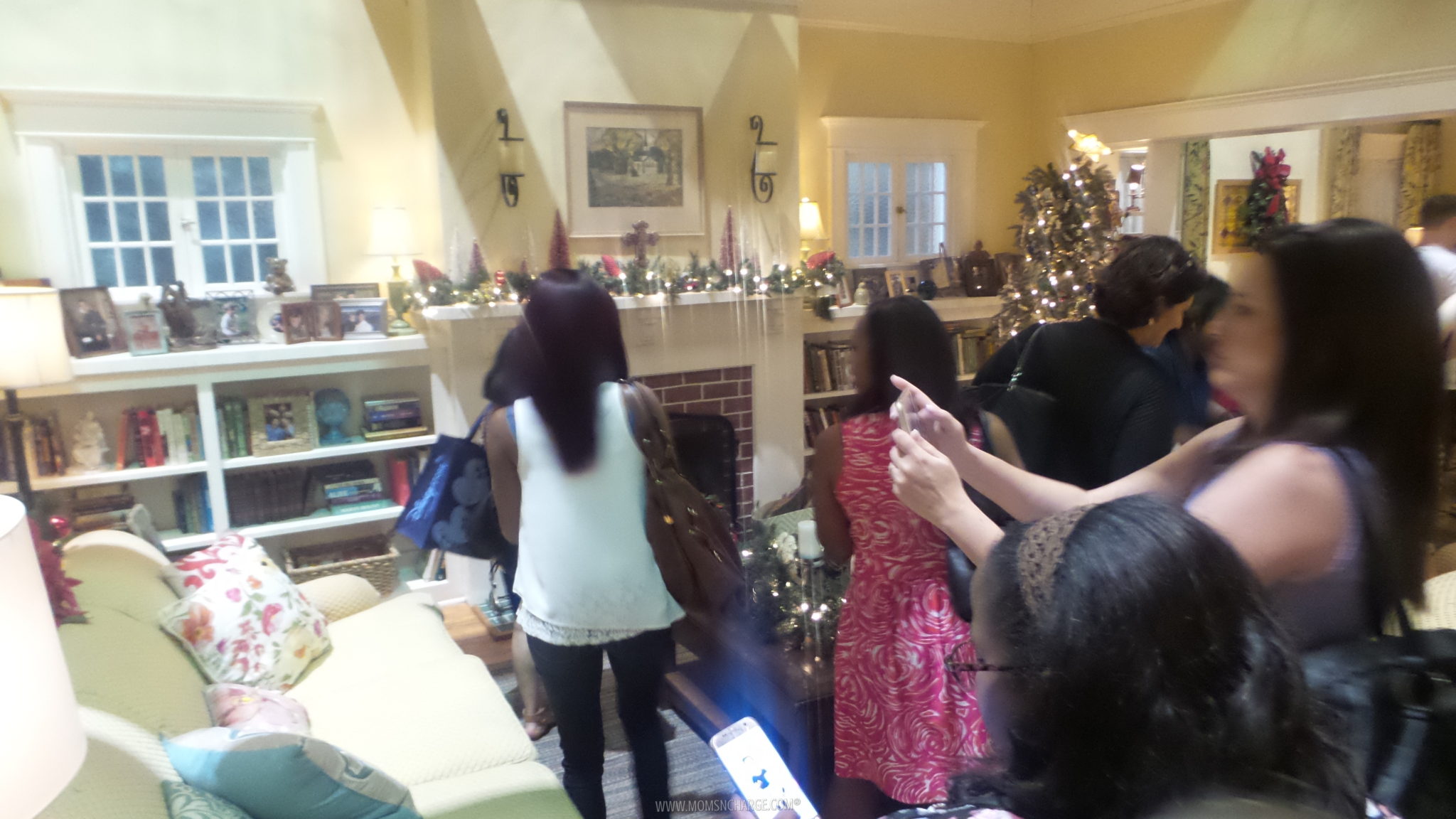 The Real O'Neals airs tonightstarting at 9:30pm EST during the ABC TV Comedy lineup.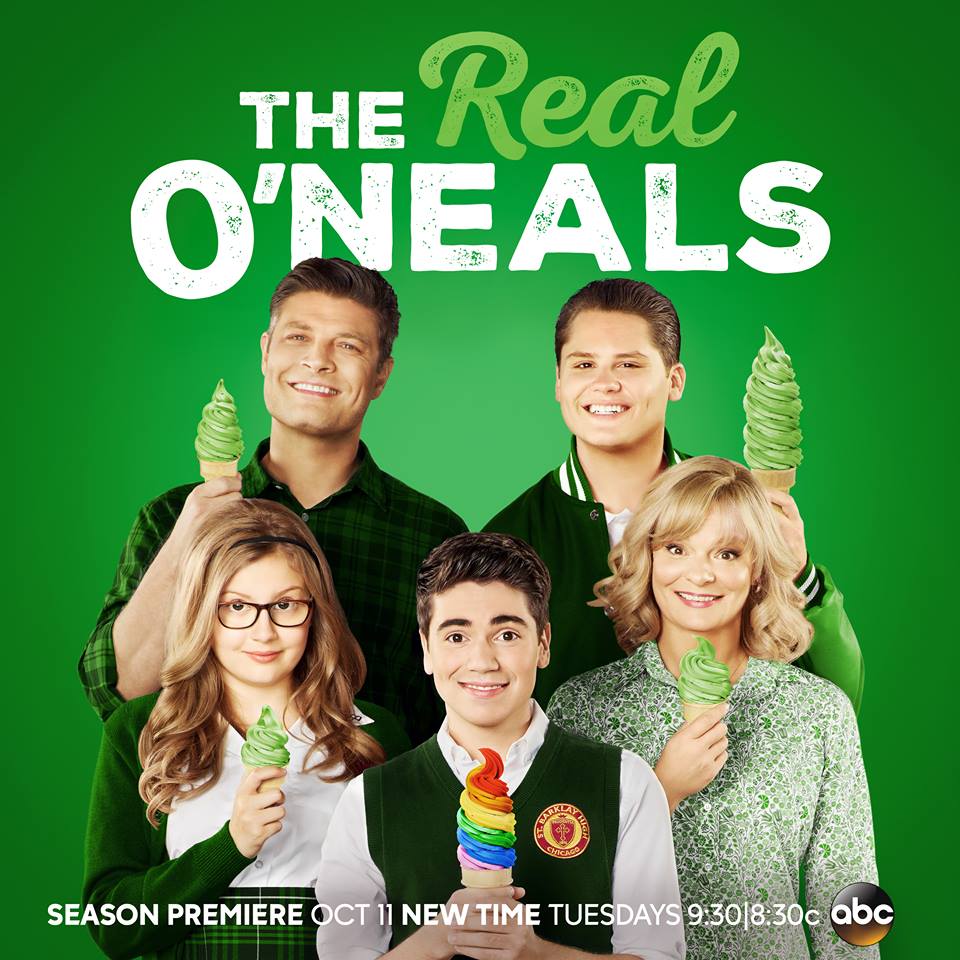 Be sure to tune in tonight starting at 8:00/7:00pm CST for the full Tuesday comedy lineup!
Halloween is 'spooktacular' as the entire roster of ABC comedies celebrates everyone's favorite scary holiday. Tonight's episode previews are below.
The Middle at 8:00/7:00c: 
"Halloween VII: The Heckoning" – As Halloween approaches, Frankie is taken aback when she discovers that, if the circumstances ever arose where she and Mike got divorced, the kids would all choose to live with Mike. Meanwhile, Sue tries everything in her power to get her room back from Brick, and having to be so nice around girlfriend April all of the time leads Axl to lash out at his family. (Check out my behind-the-scenes experience on the set of The Middle)
Get Social with The Middle: Facebook;  Twitter: @TheMiddle_ABC; Follow Hashtag: #TheMiddle
American Housewife at 8:30/7:30c:
"Westport Zombies" – Katie, jealous of Taylor's friendship with neighbor Viv (Leslie Bibb), reluctantly competes in the Westport Halloween "Zombie Run" after she finds out they'll both be running. Meanwhile, Greg and Anna-Kat get a little too much in character for the "zombie" part of the run's obstacle course. "American Housewife" stars Katy Mixon as Katie Otto, Diedrich Bader as Greg Otto, Meg Donnelly as Taylor (in series), Daniel DiMaggio as Oliver, Julia Butters as Anna-Kat, Carly Hughes as Angela and Ali Wong as Doris. (Check out my behind-the-scenes experience on the set of American Housewife)
Get social with American Housewife: Facebook; Twitter: @AmericanHousewife; Instagram: @AmericanHousewifeABC; Follow Hashtag: #AmericanHousewife 
Fresh Off The Boat at 9/8c: 
"Louisween" – It's Louis' favorite holiday, and he makes every attempt to scare Jessica into the Halloween spirit, but she is buried in her word processor, drafting her first horror novel. Meanwhile, Emery and Evan debate costume choices, and Eddie and his crew are excited to party with high schoolers at Nicole's house.
Inspired by a true story, "Fresh Off the Boat" stars Randall Park as Louis, Constance Wu as Jessica, Hudson Yang as Eddie, Forrest Wheeler as Emery, Ian Chen as Evan, Lucille Soong as Grandma Huang and Chelsey Crisp as Honey.
Get Social with Fresh Off The Boat: Facebook;  Twitter: @FreshOffABC, Follow Hashtag: #FreshOffTheBoat
The Real O'Neals at 930/830c: 
"The Real Halloween" – When Halloween arrives, or what Kenny refers to as "the gay Super Bowl," he plans to go to Boystown to watch the festive costume parade. In an effort to prevent Kenny from attending, Eileen agrees to let him throw his own Halloween party at home. Eileen's tolerance is ultimately tested when Kenny recruits Stuart and his gay friends to join the big party, and he makes a BIG costume change. Meanwhile, Jimmy and Shannon plan to pull off an epic Halloween prank. 
Get social with The Real O'Neals: Facebook; Twitter: @TheRealONeals; Follow Hashtag: #TheRealOneals
When you watch the episode, tweet and let me know what you think: @MomsNCharge using #ABCTVEvent.
---
Disclosure: On behalf of Disney, I was invited to attend an all-expense paid trip to cover the world premiere of Queen of Katwe, as well as other press events for ABC. As always, all opinions are my own.