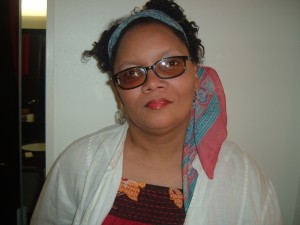 Today's RMRT spotlight is on Janeane Davis. I had the pleasure of connecting with this awesome lady through a dynamic group of women bloggers called Shades of Social Media that we are both a member of (check them out if you haven't already). There was nothing but laughs and a good time when speaking with Janeane. So check out the interview and be sure to leave a comment for her and connect with her in the world of social media.
C: How long have you been married and how many kids do you have?
JANEANE: We have been married 22 years, it'll be 23 years in March. Yes, I got married when I was a baby! We have four children, ages sixteen, nine, and five-year-old twins.
C: How do you manage to find the balance between family, work & life, amidst running your own business and blog?
JANEANE: It's easier now that the twins are in kindergarten. But what I think it boils down to is basically getting on a schedule. If there's anything I need to do for myself, I put off until the children are in school or asleep. A lot of my writing gets done at nine, ten o'clock at night because everybody is asleep. So that's a time that I can do what I want to do without interruptions. Would I prefer to do it at three in the afternoon? Yes. But I have to go with the reality in our house. And the reality is that if I want to work uninterrupted, I have to wait for bedtime. I try to work my life around theirs instead of the reverse, otherwise we'll all be miserable. I have learned that no matter what I want, I have to live in my real world which is different from a lot of other peoples' worlds.