It wasn't until my husband and I started homeschooling that we realized we needed to set some better parameters for our children around watching TV. For example, they didn't realize that watching Netflix on the iPad was the same thing. So this post by Nicole hit home because it reiterated why we had to set a "no TV before 4pm" rule with the kids. And I have to say that they get way more play out of the toys that they had abandoned than they did before. In addition, I've watched them use their imagination more to create new games on their own that they play with each other. It forces them to learn how to work and play together regularly.
If your child is addicted to TV, here are 5 simple tips shared by Nicole to move them away from addiction without losing your sanity in the process.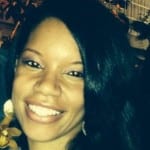 The following post was written by 
Nicole Walker.
Nicole is a working mother of 2 toddlers residing in Chicago, IL. In her spare time (or what used to resemble it), she enjoys  entertaining, knitting, reading, and being outdoors.  She loves being a mom and is committed on how to strike balance between Mommy, Wife, and Me!  She is passionate about reclaiming her social life and helping other moms do the same.  
You can connect with Nicole at MomMe Maven.
Meet my 3.5 year old (I have a 2 year old as well). She's smart, silly, and outgoing (if she knows you) but she will also be going to rehab soon. A different kind of rehab that many toddlers today may need to get checked into. It's tablet and television rehab for our kids who have inadvertently become addicted to electronics and TV.
We as parents have the best intentions, but I have realized it only takes a few episodes for them to become hooked. There have been many times where I have innocently let the television or the iPad babysit my children so that I could work from home or conquer something on my to do list. In every moment I think an hour won't hurt but I realize it's just feeding her addiction. Now I am not saying that we let our children watch 2 and 3 hours of TV each day but even a little bit seems like it is negatively impacting her at this very young and impressionable age.  When Mickey Mouse Clubhouse comes on they laugh dance and then become zombies for the next 30 minutes. It is so frustrating but I can only blame myself. So effective immediately my husband and I will be sending our child through detox following this "5 step" program I have designed:
Step 1:  Just Say "No"
my daughter is at the age where she knows how to ask for what she wants.  She is also at the age where she understands the word "No".  It may be easier to avoid the oncoming tantrum but I must also reinforce that I am Mommy and I am in control (and not the other way around). Besides, tantrums are temporary.
Step 2: Stop Watching TV Myself
Infants and toddlers are mimics and they often not only mimic their siblings and "friends" but also Mom and Dad.  We can't get lost in reality TV or the football game in front of them only giving them half of our attention.  It is reinforcement for them that they can do the same to us.  We will begin to watch TV when during nap time, or even better… after bedtime!
Step 3: Remove access
Now they have not quite figured out how to turn on the TV and navigate to their favorite channel (I know that's coming next).  But they do know Mommy and Daddy's passcode on both iPads, how to navigate to the netflix app, go to the kids category and spin up the entire Disney and Sprout gang.  We will delete the netflix app off of the tablets.
Step 4: Fight the lazy gene
Like I said, I'm guilty of letting the TV babysit my kids for 30 minutes or so.  I get it … I get it… it so much easier. However, I need to fight the lazy gene and proactively plan, especially for the weekends.  If its going to a weekly class, the playground, finger painting or a playdoh masterpiece, I need to fill their time with engaging activities. If I am not waiting until the last minute, it should take no time to "google" DIY toddler activities. That way they are having so much fun (and maybe me too) they won't even know to ask to watch "Mickey Mouse Clubhouse".
Step 5: No TV during the week
If we are running ahead of schedule in the morning or in the evening, the reward should not be watching a few minutes on the Sprout channel.  The reward should be getting out the house a little earlier (or actually on time) or having an early bedtime.  When they get older homework will become their new norm and once homework is done, we will hand them a book.  I have done the early morning Sprout reward only to regret it when she starts moving slower than normal to get to the kitchen table for breakfast.
So the purpose of this post is not to condemn parents for letting their kids watch TV.  It is just my own PSA to myself that TV and tablets can do more harm than good.  TV should be an unexpected treat and not the norm.  I am not saying that we are going to eliminate it completely but I will say that we will impose some irregularity to the TV watching routine so that they prefer to do other things versus sit on the couch lost in their favorite episode of "Super Why".  I hope you join me on this detox and that we all reap the rewards of having happy, well-adjusted, engaging, witty, and super smart kids!  Continue to enjoy this journey called parenthood…..I will.
Do your children follow a set of rules as it relates to watching TV? What steps or resources have you found useful to monitor them?