March is well underway and with that, Easter (and hopefully spring) are around the corner. Schools in Canada have what is known as March break starting at the end of this week. The equivalent in America would be Spring Break or Easter Break. The kids being out of school for some is not always the most welcomed time of the school year as we struggle to figure out how to occupy our kids. As much as it's a time for leisure, we still want them to learn a thing or 3 while at home. Hopefully, this post will spark some ideas that will benefit you and your kids as they enjoy time off school.
Take them to the Smithsonian
In particular, the National Portrait Gallery. What better way to see the First Lady up close and "personal". My bad, the former First Lady, although you already know, 44 is still my President.  This day trip/excursion ticks a couple of boxes:
Get kids out of the house – Tick!
Educate and learn about trailblazing women for Women's History Month – Tick!
Learn about African-American history among MANY other things. – Tick!  The Smithsonian Institue is home to a total of 23 different museums!
Go to the Movies
Your child(ren) are sure to love this option as when they get to back to school, they get to be part of the clique that saw that particular movie. Definite bonus points if it's the movie's opening weekend. My 2 suggestions are Black Panther, if you haven't watched it at least twice yet, and A Wrinkle in Time, which opens everywhere this Friday, March 9th!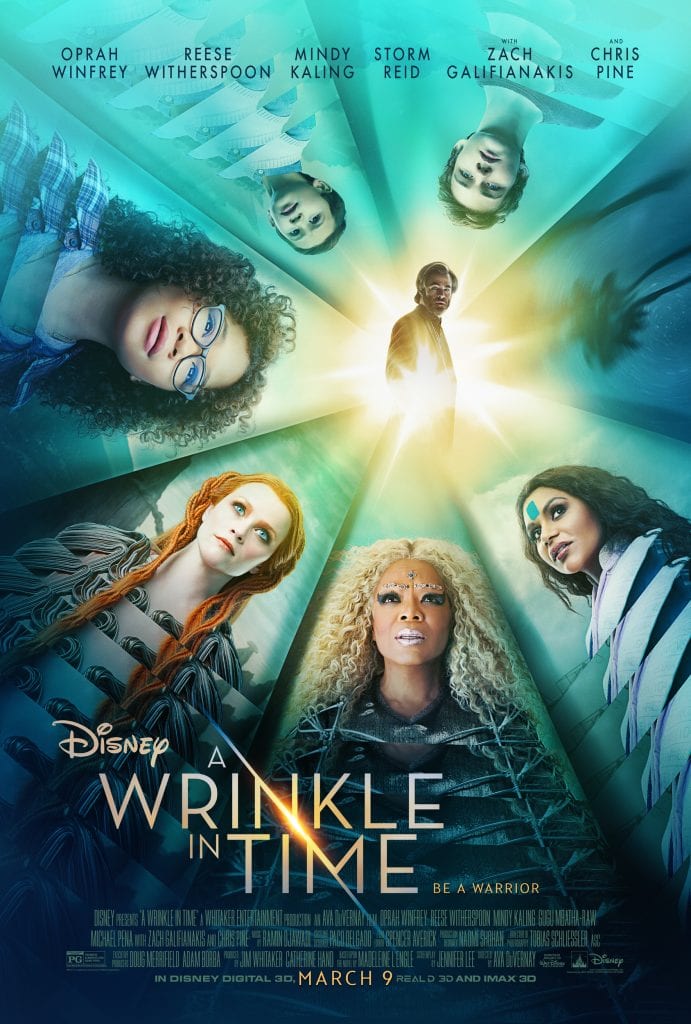 With a phenomenal cast which includes the queen, Oprah Winfrey herself, along with 14-year-old Storm Reid who is nothing short of brilliant. Directed by Ava DuVernay, this movie will leave both you and your child inspired and touched as you follow one girl's transformative journey. We discover that strength comes from embracing one's individuality and that the best way to triumph over fear is to travel by one's own light. Now if that's not a lesson worth learning, I don't know what is.
Do Some Coloring
Lastly, if you're not able to get out and about, stay inside and still partake (somewhat) of "A Wrinkle in Time" by downloading these activity sheets. Simply click and download pages including coloring sheets,  a Spot the Difference sheet, a maze sheet, and more.
If you decide to download the kit, make sure to print a coloring page out for you too. Coloring for adults, as well as children, have proven benefits, including stimulating creativity.




Make sure to check out and follow "#AWrinkleinTime" on social means well. The direct links are:
Like A WRINKLE IN TIME on Facebook:
Follow A WRINKLE IN TIME on Twitter:
Follow A WRINKLE IN TIME on Instagram:
Visit the official A WRINKLE IN TIME website here: