With Love Jones 20-year anniversary yesterday, we're celebrating Black Love and what it means to black families everywhere. First off, can we take a minute to appreciate how awesome this classic movie is? It was the introduction for other classics like Brown Sugar and Love & Basketball. With reality TV being all the craze, depicting a somewhat dysfunctional love in my opinion, these classics are a breath of fresh air.
Actual Love
It's important to be reminded that even though 50% of marriages end in divorce, love does exist, black love exists. As a mother I want my children to know love. Not side chicks, main chicks, jumpoffs, or whatever else a casual fling is referred to. But actual LOVE. But how can they know unless they're shown?
I know Valentine's Day is long gone, as is Black History month, but Luvvie will tell you that according to Black History Year, it's Melanin March. So why not highlight black love? We've previously talked about the Obama's and the movie Southside With You depicting great love. We also shared #ForeverDuncan and their amazing proposal and wedding day. The Duncan's have gone on to continue sharing their love with us through a newly launched radio show.
Love Jones didn't only give us a great movie, it gave us an epic soundtrack as well. Lauryn Hill's "The Sweetest Thing" and Dionne Farris' "Hopeless" will never get old. But we're not hopeless about black love though. Quite the opposite, we're hopeful because we know it's real and it exists. Not just on TV or perfect Instagram posts, but in actual real life, lol.
Real Love
Black & Married With Kids is definitely the site where real-life black love is portrayed on a daily basis. It doesn't just portray the good. But also the bad and the ugly, cause every marriage goes through something. Some more severe than others, but every journey has its bumps. Knowing how to navigate through them is what keeps love everlasting.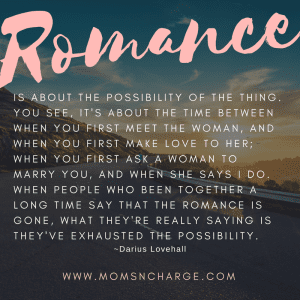 So this weekend ladies, have a throwback movie date night, take it back to 1997 and enjoy the classic Love Jones again for old times sake.