Last week, I shared in my newsletter that it's time. It's time for you to be more, have more and do more. And you can start by joining me and 31 plus other amazing women for 31 days of free women empowerment. I am beyond excited to be a part of the Be More Movement, where we are bringing speakers, coaches and trainers to you for 31 Days at ZERO COST starting Thursday May 1st. Enjoy from the comfort of your own home.
How will your life be different once you have everything you need to live life on your own terms? Don't spend the rest of your life wondering what your Be More Breakthrough would've been.
There are 3 things I can tell you about the Be More Breakthrough TeleSummit:
1. It's absolutely FREE
2. You will be able to access all the sessions from the privacy of your inbox.
3. It's all about you
But I wanted to give you more. So I sat down with the Founder of this amazing Telesummit, S. Rasheem to get some more insight into what this movement is all about. Rasheem is the Founder of Be More, LLC whose mission is to help entrepreneurs to build their Nonprofit from the ground up, THE RIGHT WAY. I wanted to take the guesswork out of trying to figure out whether or not this telesummit is for you. So here's what she had to say: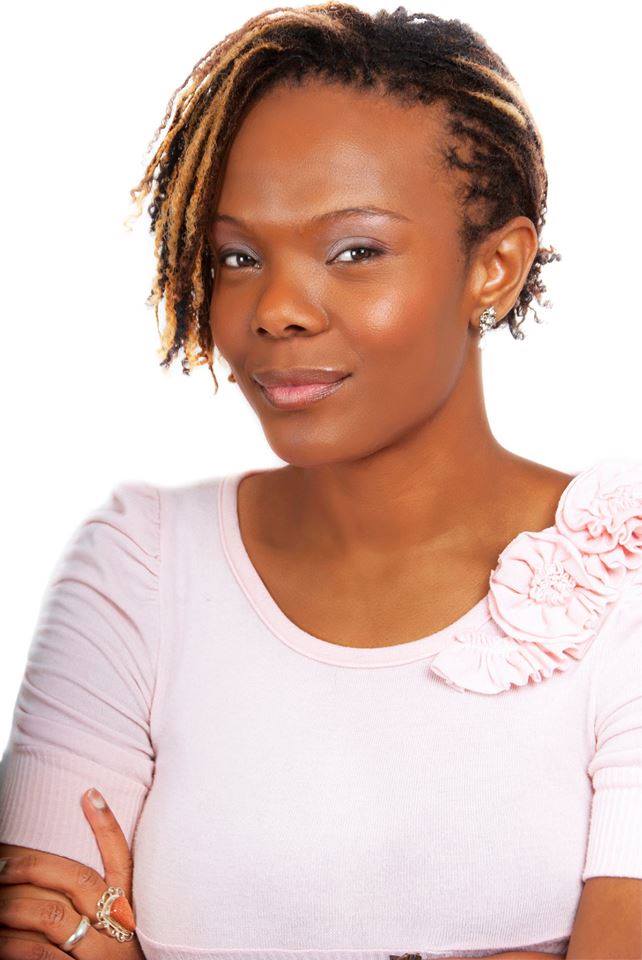 What does Be More mean?
S. Rasheem: Be More is about reaching beyond self-imposed limitations. It is about the fact that there is something within all of us that is greater than our circumstance. When broken down:  Be = your being, your essence; who you are at your core with any added flavor or preservatives. More = your desires, your aspirations, the dreams, ideas and opportunities that call and speak to your soul. The movement is the actions that you take to close the gap between where you are and where you want to be. Together it is your Be More Movement.
What moved you to create this Be More Movement?
S. Rasheem: My goal with this movement is to wake women up to the fuller expression of who they are. I want them to live life completely and fully in whatever that looks like for them. When my daughter was born I felt like I had to give up my life to her and to her father. No one asked me to do this but I thought this is what was required in order for me to be a good mother.  I was a junior in college. I stopped going to college. I stopped writing poetry. I stopped drawing. There were jobs that I would take, that would inhibit me from fully expressing myself. People would put me in a box for so long that even if there wasn't a box, I would draw one up and put myself in it.
I wasn't complete or completely fulfilled. It was important to have that fulfillment. For me fulfillment looked like writing that book I've been wanting to write, finishing that poetry album I kept putting off year after year. So many things that were a part of me and I did not let them shine. The Be More Movement is for people like me who say, "I'm going to be the full expression of me.  No longer am I asking permission to follow my bliss".
Why did you decide to do this telesummit now?
S. Rasheem: A few of my favorite questions. "If not now then when?" If not me, then who? and if not for the full expression and liberation of the complete women then why? The answers to those questions fueled me. There is a shift taking place right now in the Divine Feminine where women all over the world are stepping into their own, shining and making a dent on the universe. I wanted to be in support of that effort for women all over the world; women like you and me who are loving our family, our lives and living our dreams out loud and all at once.
What will people receive by joining the telesummit that they can't receive anywhere else?
S. Rasheem: Other than the insight of over 40 women who are experts in their field, women will walk away with the tools, tips and techniques to help them birth their Be More Movement sooner, faster, quicker and with over $1,000 in gifts. They will also get the inspiration and information necessary to do it with care. They will have a community of speakers, coaches and trainers all there to support them in their breakthrough.  Above all, they will Get Clear, Get Intentional and Get Into Action on their next best move.
What are you hoping to accomplish by starting the Be More Movement and Telesummit?
S. Rasheem: I want for women everywhere to change their thought process from saying why, to saying, 'why not'? I want women living their lives in a way that gives honor and glory to the talents and desires that they were uniquely gifted with.
Thank you Rasheem for creating this powerful movement! Want to join us? All you have to do is simply register by clicking here. You can also join the Be More community on Facebook and Twitter.