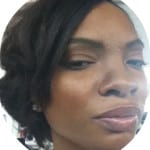 The following post was written by 
MJ Levine. MJ is the voice behind FAB Haute Mama, a lifestyle blog for moms focused on getting Fit & Beautiful, staying in style and knowing your way around the kitchen – all while running a household. Haute wife to Mr.Levine, mama to Zoe, step-mama to Zaya, human mom to Scout the boxer and Rio the parakeet, MJ is on the journey to finding balance in motherhood.
You can connect with MJ on Twitter and Facebook.
Hey Haute Mamas!
Summer is almost here which makes me so excited. Bring on the picnics, barebeques, trips to the beach, and so much more! One of my favorite summer treats are popsicles. This quick and easy recipe for Wild Berry Tea Popsicles is refreshing and healthy. Make the night before your next outdoor event. You can take them with you submerged in a cooler full of ice.
Ingredients
1 Caffeine free Wild Berry Zinger teabag
2-3 teaspoons of honey
3 mint leaves
1 strawberry thinly sliced
2 whole blueberries per pop
2 blackberries (halved) per pop
Instructions
Steep teabag and mint leaves in 8-10 oz of water for 5-7 minutes.
Remove teabag and mint leaves then sweeten with 2 to 3 teaspoons or more of honey.
Place 2 slices of strawberry, 2 blueberries and 2 blackberries in each Popsicle mold.
Poor tea into each pop, insert pop stick and freeze overnight
Makes 6 small pops or 3-4 large pops.
Enjoy!
What's your favorite summertime treat?