Knowing that working out is great self-care doesn't make extra time to do it magically appear. Self-care often competes with getting the kids off to school, meeting work deadlines, and making time for friends. And, if you are like many other busy moms, those priorities often collide. When they do, self-care is usually the first thing to slide off the schedule. But, it doesn't have to be this way.
You can make time for regular workouts without disrupting the family schedule or wearing yourself thin. All it takes is a firm decision and a little strategy. Here's how.
Wake Up Early
Waking up a little earlier each day is a simple way to get workouts done before your family needs you. If you have young children, you may dread giving up an extra hour of sleep to get dressed, head to the gym, and get in a workout. I know I do. That is precisely why I work out at home. When you pick the right type of home workouts, you can get a great workout right at home in 20 minutes or less – even if you don't have a dedicated gym space in your house. All you need is a couple of dumbbells and a clear space about the size of a yoga mat and you are all set.
Quick workouts for big results that you can do right in your living room.
Turn Lunch Hour Into Power Hour
For working moms, lunch hour may be that one hour of the day where no one is depending on us. As a result, we often take that opportunity to check out completely – surfing through social media or reading magazines while we eat lunch. While those activities are fine, we can reclaim some of that time to do workouts – the kind that will give us more energy for the rest of the day.
Turn lunch hour into a reset for the rest of your day by splitting it in two. Use the first half of your lunch break to get in a quick workout and use the last half to eat and enjoy catching up with your friends on Facebook. You can go for a walk if you don't have a convenient place to work out and freshen up afterwards or hit the company gym. Either way, you will get in some much needed movement and increase your afternoon productivity as well. 
Make Workouts a Family Affair
While many of us see our workout as our alone time, some days the solo morning and lunch hour workouts just aren't feasible. On those days, you can get the family together for a family workout after work.
Doing your workout while trying to keep younger children entertained may be more frustrating than rewarding. If you have young children, you do game style workout like the ones mentioned here. Another alternative is taking the family to a trampoline park or obstacle gym and joining them in the fun instead of watching.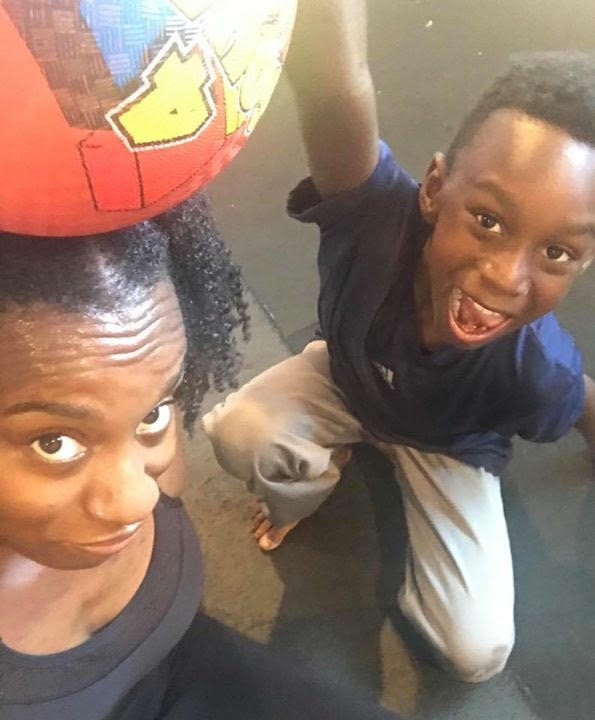 Children who are in elementary school or above may enjoy doing your workout with you. Working out together is an age appropriate for your kids to visit your adult world. You may be surprised by how quickly they start asking you to workout in the evenings. Imagine how much easier that would make it to be consistent. You will also feel good knowing that you are instilling healthy habits in the whole family.
You don't have to choose between taking care of your other priorities and taking care of yourself. All it takes is a little strategy to make time for your workouts without disrupting your daily schedule.