Hello June! Can you believe we're almost halfway through the year already? Craziness! How would you rate your first five months of the year? Are you content with where you're going, or trying to figure out where the reset button is? Chances are, if you're struggling to meet your goals, or to simply figure out what you want in life, you probably need to raise your expectations.
Recently, my sister re-launched her website, Bold & Fearless, and launched her first product: the #BoldAndFearless Inspire cards. And let me tell you, these 52 cards are not only beautiful, but the inspiration behind them is a reminder of how powerful we truly are. This is instant inspiration at your fingertips. This inspiration is designed to uplevel our journey of living in faith and in purpose. And since there are 52, I've decided that for the most part, my Monday Motivational posts, will be brought to you from my deck of inspire cards. I encourage you to get inspired along with me and order yours today.
This week's card reads: "Life will meet you at the level of your expectation"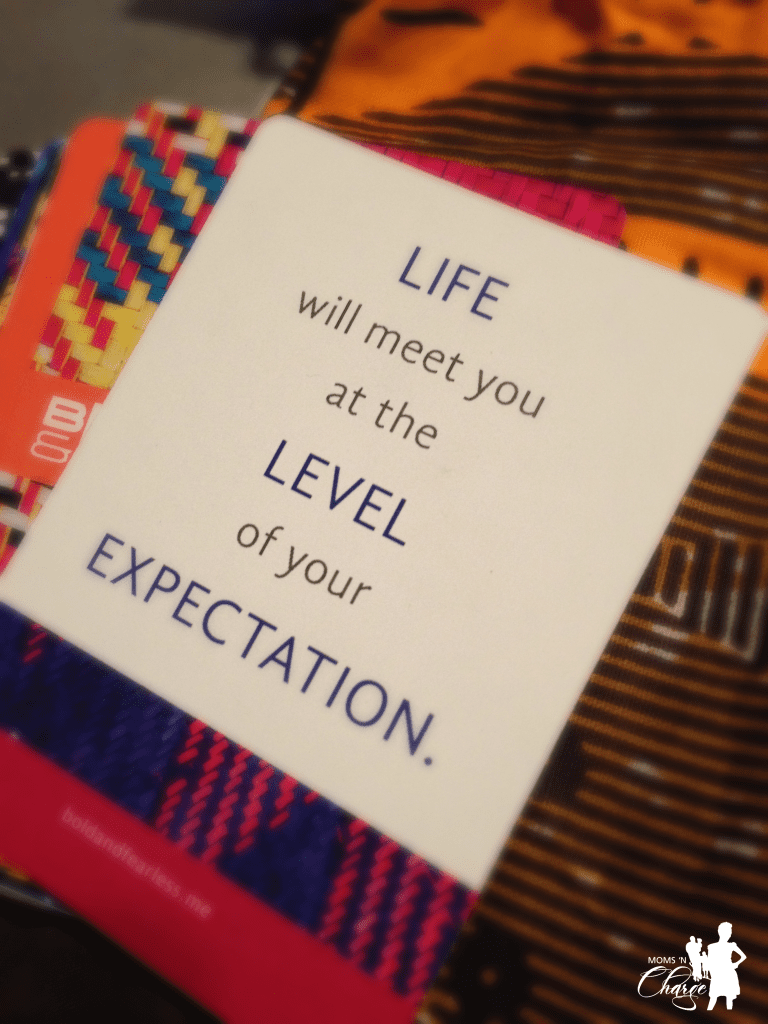 It's not easy, but it's simple. You get out of life what thoughts you put into it, and the actions you take behind those thoughts. Are you putting in love, respect, abundance, success or faith? Or are you feeding your life negativity, lack, fear, or below average expectations?
My husband and I have almost daily conversations about what we expect out of life today, tomorrow and in the future. We often talk about where we're going, and laugh about the day we get to look back to see that we've built the amazing life we have envisioned. The "how" we get to everywhere we want to be is not our concern. Our only concern is that we have the faith and the expectations that we will get there.
Some amazingly spectacular things have taken place since we've adopted this mindset. So this week I'll be focusing on this quote card and taking it with me everywhere I go. Whoever said words weren't powerful, lied. Words are some of the most powerful tools we can use to create the life we truly want and deserve. If you're not getting out of life what you truly want, it's time to raise your level of expectation.
So comment below and let me know how you're going to raise your expectations this week?