When I had my first born, we were eager to get him potty trained and out of diapers. Everyone says boys are the hardest, but he was in fact the easiest of the three and was potty trained at 18 months. He regressed some when number two was born but got right back on track. Number two on the other hand…woosaaaahhh…she gave us a run for our money! She regressed three or four times and then finally was potty trained at almost three, just in time to start school. She would deliberately refuse to use the potty and part of it was our fault as we also tried to force it on her, which backfired on us. So they say third time's the charm. Well, I was in no rush to find out. Maybe it's because potty training creates a new level of mess that I don't necessarily care to partake in (there are just some things I refuse to clean, and one of them are poop streak hashmarks in underwear or poop on the floor…or really poop anywhere that it's not supposed to be). Or maybe it's because deep down I was feeling like this would officially mean she is no longer "my baby".
Today I had to officially force myself to come out of denial. Although I've been wanting to keep holding her as if she were still the little peanut I brought home from the hospital almost two years ago; although I still want to feed her when she's perfectly capable of feeding herself; although I refuse to turn her crib into a toddler bed because I want to be able to carry her out of it; although I decided not to push the potty training thing because I.just.wasn't ready…it's happening. She came and got me and told me she had to use the potty. She's been using it off and on for #1 so this wasn't anything new. But I sat her on the toilet and then it happened. She pooped. I literally saw the last two years flash before my eyes.  My baby girl is officially a big girl now (*insert dramatic ugly cry here*).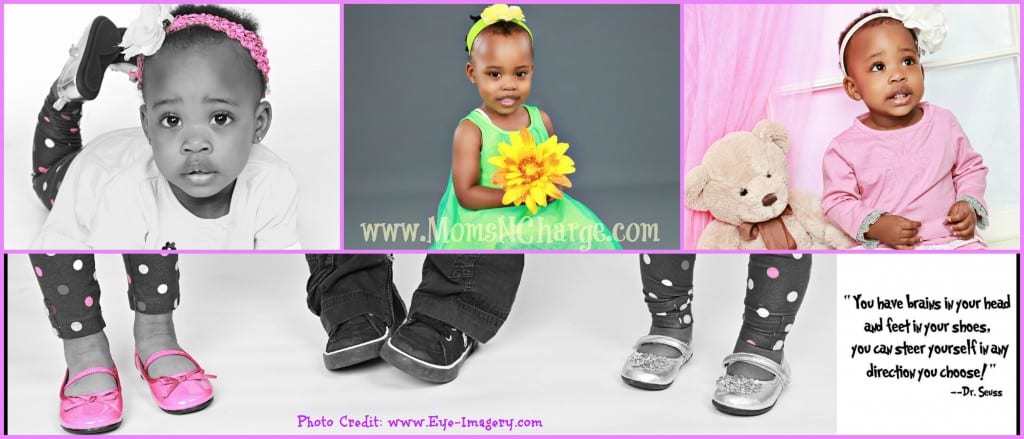 I was not expecting to be so emotional over poop, but I was. And she looked at me like I was crazy, high-fiving and crying at the same time. Maybe it's because we had such a rough start in the first couple of months, with separate week-long stays in the hospital for excessive jaundice and blood transfusions (which resulted in multiple trips back for blood draws for the first nine months). When I think about those exhausting and stressful days, it amazes me. She's gone from this sickly and clingy baby (she wouldn't go to anyone BUT mommy for a long time) to this healthy, spunky and independent almost-two-year-old. According to her, she's the boss of her big brother and sister. All I can do is thank God for the joy and laughs she brings to my life.  No, we still don't plan on having any more kids. But now I truly understand what moms mean when they say they miss the baby stage. I now understand the true meaning of "cherish their childhood because they grow up so quickly". And now I also understand why the youngest child in most families is almost always the most spoiled rotten. She is definitely my "forever baby".
For those that have older kids, what do you miss most about the baby stage? If you are waiting on little ones or currently have little ones, what stages are you looking forward to the most?