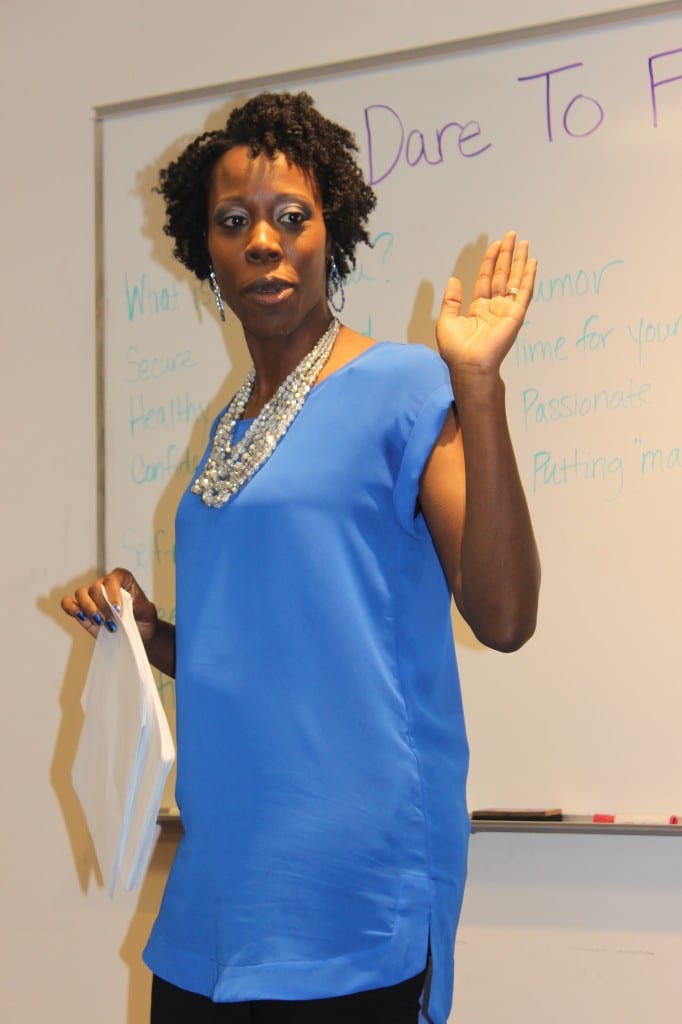 This past Friday, I launched my new workshop, Dare to F.L.Y. (First Love Yourself). Daring to F.L.Y. is all about learning how to First Love Yourself. It sounds simple enough, and a concept that should be fairly straightforward. But when you are consumed with the daily job of motherhood, when you are in the trenches with your head down because you have a job to do, it's easy to lose yourself. It's easy to look in the mirror and not recognize the person you are becoming, or worse…the stranger that is already staring back at you. It's easy to say "yes" to everyone else's needs because we want to help and be the "mom in shining armor". It's easy to lose touch with the one love that your family is depending on — yourself!
I know this because today I understand what it truly means to take care of myself, to love myself. But it took going through a low period to get to my high period where I am today. It took being forced to quit my job when I was seven months pregnant with my third child, to realize that God had a much bigger plan for me. I just couldn't see it because the fog (my job) was clouding my vision. It took me losing myself as a mother and going through the darkness of post partum depression, in order for God to pull me through to see the light. He was just waiting for me to allow it to shine through.
This is why I created the Dare to F.L.Y. workshop. My friend and Coach, Mia Redrick describes it as Identity Theft, only we are our own imposters. Are you a victim to your own identity theft? Have you lost yourself in motherhood? Do you even know who you used to be before you became a mom?

Here are just a few things that attendees are saying about this workshop:
"I thought it was great. I got practical tips on how to better manage my inner space which then reflects on my outer. The activities were well thought out and demonstrated the points clearly."

"If on scale from 1-10…I rate it a 20."

"Overall, the workshop was very informative, high-energy and inspirational."

"I thought the workshop was great! I really enjoyed the interaction between the women."
If you missed out last week, I invite you to join me for the next Dare to F.L.Y. Workshop which will be Saturday July 13th. You don't want to miss out as my special guest speaker, T. Espinoza, will be teaching us how to stay F.L.Y. even on a dime-sized budget.  Registration opens on May 20th so stay tuned!


What is your biggest challenge in learning how to F.L.Y.? Will you be joining us on July 13th?