As you know, I recently had the pleasure of attending the Pete's Dragon movie premiere in LA a few weeks back. During this trip, we also got to get some behind-the-scenes looks on some upcoming films and DVD releases (which I talked about last week).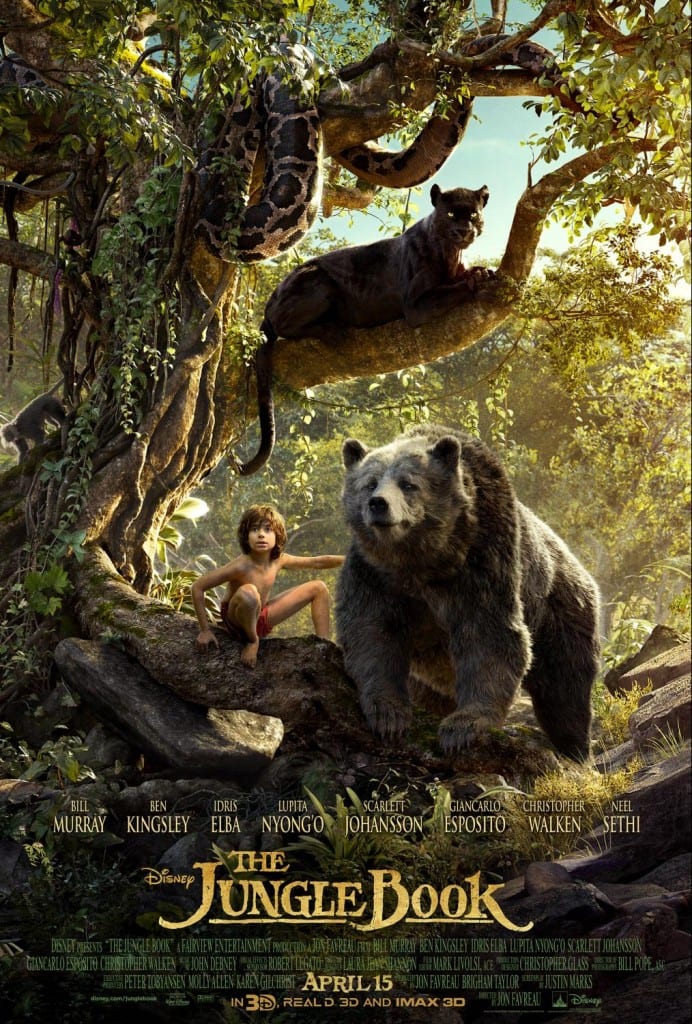 Unlike the original version of the Jungle Book, this one brings it to a new dimension as a live-action adventure! There are so many lessons to be learned with Disney movies and The Jungle Book is no exception. So I decided to cover three of my top critical life lessons I took away after watching this film.
1. Biology alone does not make one family
This film teaches us that family is way deeper and more complex than just the blood that pumps through your veins. The family that will care for, support and love you the most, may not look or act anything like you. You may get stares, or whispers or even people that try to harm you because of it. But that doesn't mean that you don't belong to them, and them to you.
2. Courage will always trump fear
In life, there will always be people who don't like you for whatever reason. There may be people that try to harm you. There may be opportunities that terrify you. But if you don't go after those things that terrify you, you'll never learn how to be courageous enough to conquer your fears. The good thing about being courageous, is that eventually, you'll land on the top if you just keep going.
3. Looks can be deceiving
In this day and age, it's easy to assume that someone is better, smarter, or more powerful than you are simply by the perception they give or the stature they exude. You have to learn to stay focused on what you can do, because if you figure out your own path (as opposed to trying to keep up with someone else's), they'll be forced to chase after you. Stand your ground no matter how intimidated you may feel, and you will always come out on top.
4. Not everyone who appears to be, is your friend
Personally, I generally trust people until they give me a reason not to. But over the years, I've had to learn about the importance of intuition. I've had to learn that it's okay to be very selective and that no matter how nice I am, some people will never like me. And that's okay. Those that are meant to ride the elevator to the top with you, will. Those who aren't, won't. Not everyone who befriends you, is really your friend.
If you missed The Jungle Book while it was out in theaters, now's your chance to own a copy and add it to your movie library!
There will be some really cool bonus features that were compiled for the release of the film on Digital HD and Blu-ray/DVD. Below are a few sneak peeks into what you'll see in the bonus features.
Check out this short clip from Neel Sethi's (who plays Mowgli) audition:

In this short clip, Academy Award Winner, Lupita Nyong'o, talks about her role as Mowgli's mom, Raksha:

The Jungle Book is now out on Digital HD and Blu-ray/DVD! Be sure to check out their website for all the latest. And follow on Facebook, Twitter and Instagram for more info.
What are some life lessons you've taken away from family films like The Jungle Book? Comment below and let me know! 
---
Disclosure: On behalf of Disney, I was invited to attend an all-expense paid trip to cover the world premiere of Pete's Dragon, as well as other press events. As always, all opinions are my own.