In case you didn't know, Steve Harvey is switching things up from his Emmy Award Winning "Steve Harvey Show" and closing the chapter on Emmy Award winning show. However, not to worry as, you can now catch him hosting his new show "Steve Harvey's Funderdome". This show is mixes game show fun with Shark Tank like pitching with 2 entrepreneurs going up against each other hoping to win the audience's vote for funding. Watch it every Sunday on ABC at 9 PM Eastern Standard time.
Moms N Charge was fortunate enough to catch up with one of the contestant entrepreneurs, of course also a mompreneur. Tara Darnley is a mother of 2 and wife to Carl. Based out of New York, the 2 have successfully launched not just a product, but a business. Read her story on how she started from the bottom to ending-up in front of Mr. Steve Harvey himself and everything in between. May her story inspire you to move your own idea from concept to reality and realize your own mompreneur dreams.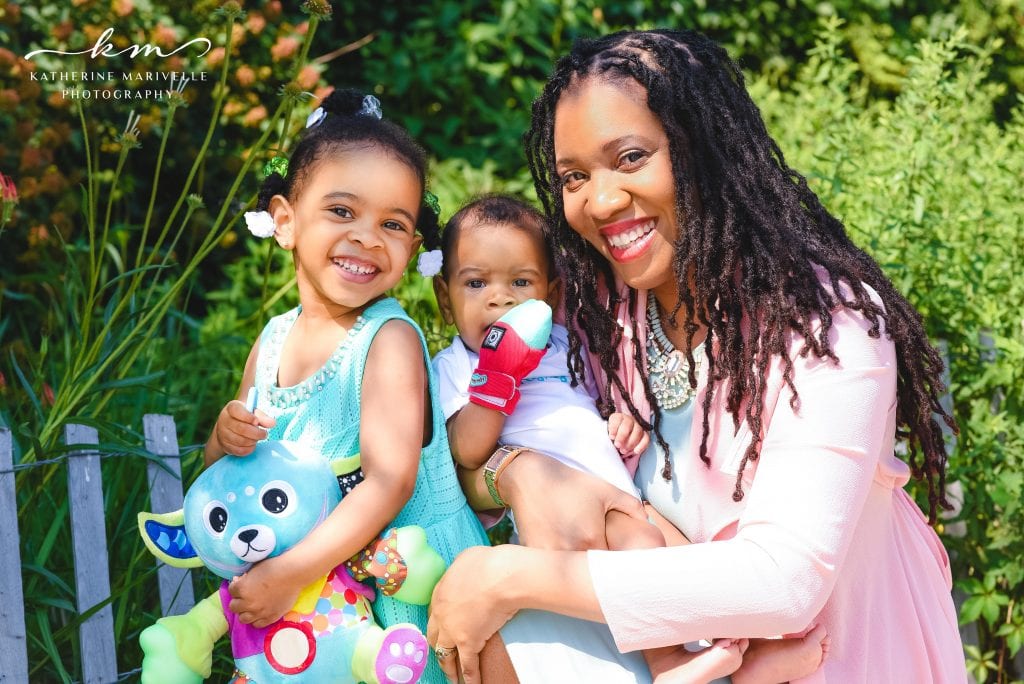 For those who don't know, how did you come up with your product?
My husband and I realized our daughter was teething earlier than normal and was not able to hold traditional teethers. She was only two months old and didn't have the dexterity to hold a traditional teether, we wanted something she could put in her mouth that was a cleaner alternative to her hands but still offered relief. After a number of failed retail searches for something that met our needs, we decided to make it ourselves. And that's how the idea for our signature product, the Yummy Mitt teething mitten, was born.
Was it difficult to move from concept to product, and if so how did you overcome those challenges?
This part was probably the easiest part for us. We have fun coming up with various product concepts and then bringing them to life with a prototype. Whether it be a homemade prototype or a 3D version.
Would you consider yourself an accidental entrepreneur or was entrepreneurship something you previously saw in your future?
My husband and I were always doing different side hustles with friends but never attempted any venture together. This definitely pushed us into entrepreneurship together unexpectedly.
You and your husband started the business as a joint venture – how do you divide and conquer your responsibilities?
This one is easy, he creates and I execute.
How did you get selected for Steve Harvey's Funderdome Show?
We aren't told the deciding factors as to how we are chosen, however, I applied about 3 times. None of my biggest opportunities thus far have ever just been on one attempt. I encourage people to never take the first no as the final answer.
Pause…this answer right here, that part! I had to take several mental notes because although I'm known to be stubborn in certain areas when it comes to my "entrepreneurial" self, I totally bow down and bow out too easily.
What's the best thing about being a mompreneur?
The very word in its essence, being a Mom first and an entrepreneur second. My children get to see me all day and despite being a Mompreneur they are my top priority. It's truly been a blessing to be able to do something I'm passionate about (work) and still being able to teach my daughter and son how to be the best versions of themselves daily. I love that I'm able to include them in my business and they get a glimpse of what it's like to be an entrepreneur.
What's the least favorite thing about being a mompreneur?
Even though one of the many blessings in being a Mompreneur is having flexibility and freedom, you have no control of the time given. Some days I have to conquer the world with my business hat on and other days my babies just want to cuddle all day. On these days when I have to choose which tasks to take on, is my least favorite.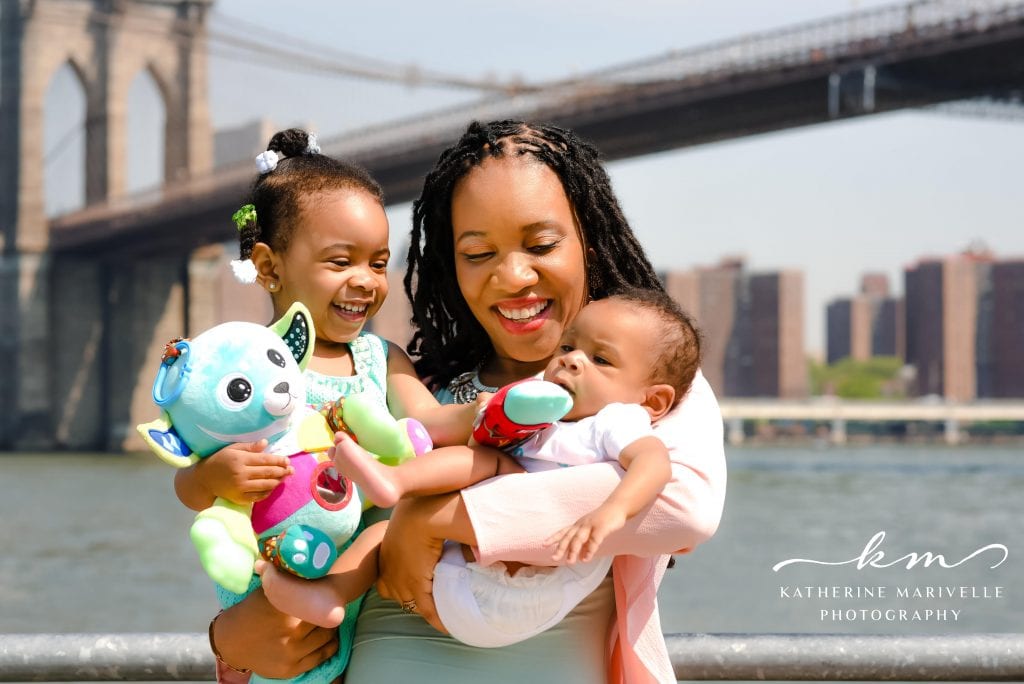 You also homeschool – how do you find time to run a business and essentially also a school?
Yes, we do. There are so many resourceful tools now to make homeschooling super easy, once you figure out your child's learning style. For the past two years, we've taken more of a freeform learning approach where we've allowed our now 3-year-old to show us her learning style. She's a visual learner, so we incorporate tons of videos and activities. Incorporating her lessons more into practical things we do every day around the office makes it easier as well.
You describe yourself as an introvert entrepreneur – what advice do you have for other aspiring introvert entrepreneurs?
First I would want them to know being an introvert is not a bad thing, look at Mark Zuckerberg. Who would have thought an introvert would create the largest social media platform. Being an introvert just means you are reserved, doesn't mean you hate people or even find a hard time getting along with them. We have a different approach and sometimes it even gets us where we are trying to go faster. Being on this show, for example, was a challenge for me. I had to compete in front of a large studio audience and then to know that millions of people will see my pitch is insane. But I did it afraid. People will respect you for who you truly are.
Get your notepads out ladies, and write in all caps DO IT AFRAID! That's a sermon all by itself.
You launched a blog not so long ago – tell us about your blog?
Sure, I created my new blog Dreamsinspirereality. and on my blog I'll be sharing my journey being and entrepreneur and parenting tips. I'll also do tons of reviews on my favorite products that I actually purchase from amazing small businesses I've come to know. I'll be partnering with several other Mompreneurs to bring amazing content, workshops, and webinars to inspire others to turn their dreams into reality.
Any last pearls of wisdom for mother's out there?
Let your "why" have a louder voice than your "how". Once you have clarity on why you are doing what you believe you are called to do, the easiest part will then become how you do it.
I love this part, because did y'all notice that my second question was HOW? As much as I love the artsy-fartsy stuff, I'm analytical. And "how" is quite a significant part of the equation for me. But you know the saying "leap and the net will appear"? I think we all need to do more leaping from time to time. Not too long ago I had the revelation that clarity comes through action, and Tara's story shows that solving her child's need can flourish into so much more.
Moms N Charge want to extend our gratitude for Tara taking the time to share her story with us, and in return we want ALL Y'ALL to catch her on Funderdome THIS SUNDAY on ABC at 9 PM eastern time. For further details or to make a purchase, please head on over to Darlyngandco.com. Also, don't forget to stay up to date by checking out their Facebook and Instagram page.