I'm always looking for new opportunities to learn and teach my children about our culture and history as African Americans, especially now that we homeschool. So I was excited about this interview that Erica conducted with James Bullock. James is a historian who shares 450 years of black history as told through America's oldest city, a town where African-Americans lived free for years before the U.S. was even formed – St. Augustine, Florida. Not only have we added to our list of places to travel, but it also comes with a breadth of beautiful history.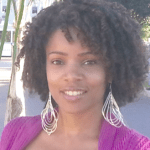 The following post was written by 
Erica Gordon. Erica Gordon, MA, CPC, is a #1 bestselling international author, proud mompreneur of four awesome kids who rock, speaker and radio show host. She is the CEO of Defining Success, LLC and founder of Moms With DREAMS. 
After finding her way out of a devastating divorce, Erica discovered her purpose and reconnected with her passion. Erica understands the unique challenges that ambitious moms face on a daily basis, and is on a mission to empower moms everywhere to confidently follow their dreams without feeling guilty. 
You can connect with Erica on Facebook, Twitter & Instagram.
2014 marks the 50th anniversary of the signing of the Civil Rights Act. This is also the second of a three-year St. Augustine 450th Commemoration. In celebration of this milestone, St. Augustine, FL is being recognized for its pivotal role in the lead up to this historic event.
The grand exhibit, Journey: 450 Years of the African-American Experience, displays the significant role African-Americans played in the cultural development of the United States.
I had the pleasure of interviewing historian, teacher and playwright, James Bullock, who shared his knowledge about the history of St. Augustine.  I hope you enjoy learning about this historic city and its contribution to American history.
MNC:  Many people don't know that St. Augustine played a pivotal role in the Civil Rights Movement.  In fact, Martin Luther King, Jr. made many trips to that area.  What in your opinion, made St. Augustine so special?
James Bullock: I think one of the things that made St. Augustine a special place is that we like to consider it the birthplace of freedom.  Many people didn't realize that the Underground Railroad ran south first.  Many people didn't realize that there were free people of African descent before the Emancipation Proclamation.
There are many cities in America that have streets named after Dr. King, but few that can say that Dr. King actually walked those streets. You can see some of the homes that he stayed in. This exhibit, in a way, is a testimony to the courage and strength and diversity of St. Augustine. We are very proud of this exhibit.
MNC:  Black history goes back much further than 1964 in that area. How is it that St. Augustine has such a long history?
James Bullock: Very good question.  One of the reasons why St. Augustine has this long history is the fact that Columbus never actually landed in North America. The Spanish explorer, Juan Ponce de Leon came here in 1513 somewhere near where St. Augustine is presently. The exact location is not known.
However, what we do know now and recently found out was, accompanying him on that voyage in 1513, was a man named Juan Gerardo. He had been born free in West Africa, studied in Spain and accompanied the expeditions.  So that makes him the first free person of African descent legally documented in 1513.
So you see the history of free people of African descent and this rich cultural heritage of the African-American community and its contributions, not only to St. Augustine, but to Florida and in a greater sense, the tapestry that we now call America.
MNC: Wow! Thank you.  I'm learning so much from you.
James Bullock: Well as I say, I am so honored to be here and to have been a part of this exhibit.  We feel here in St. Augustine that we're really making history. We came to an understanding that Florida had been originally very culturally diverse. This diversity has been a part of this history. Now we are very much able to celebrate it.
We realize that the Emancipation Proclamation was not the beginning of freedom for people of African descent here. We realize that this heritage and legacy was going back hundreds of years. And then in a larger sense, and perhaps in a very personal sense to me, we began to discover heroes.
We began to discover people that had been forgotten, or perhaps marginalized. These stories touched my heart deeply.  There is a lot to be said for the great heroes that you read about, from Caesar to Napoleon.  But I found a greater inspiration in people like Isabel de Los Rios, who was documented as being the first black woman entrepreneur in North America, making and selling cinnamon rolls in St. George Street.
Then there's Zora Neale Hurston, a tremendous author, who spent a great deal of her time here. The fact that Jackie Robinson came to visit, and even in the Flagler Era, it was brought to our attention that one of the first teams from the Negro baseball league was started here – the New York Cuban Giants.
MNC: Thank you for that because I was just about to ask you to share some of the heroes that you've discovered since you started doing this research.
James Bullock: I would encourage you and everyone to reconsider the definition of 'hero' because, in my mind, a hero is someone who does something on behalf of others without the expectation of return. They don't have to be the strongest person.  They come in all shapes, sizes, colors and sexes. When you come to St. Augustine you will see heroes of every description. To me this was inspiring.  I found it was inspiring to my sons, who perhaps, are realizing that not all of our heroes are athletes or movie stars.
MNC:  Right.  That's very important.  We need to know more of that history so we can let our children know where they come from and the possibilities that exist for them. Would you agree?
 James Bullock: Oh, I could not agree more because there are more opportunities for success and advancement in the world that we live in today than have ever existed. These have been earned and these are things, where when we look back at the historical records, we can see that many people accomplished great things in the face of adversity.  In my mind what that meant to me, was if someone else was able to take on this quest for freedom and dignity, that it empowered me and gave me courage. These were stories that we wanted to share.
MNC: Absolutely. I know that summer is right around the corner.  So what are some other things that the area has to offer if people want to travel there and visit?
James Bullock: Well especially during the summer you would enjoy our beaches. Anastasia State Park is one of the top-rated parks in all of Florida. You have miles of pristine white sand beaches, clear water.  You can see all of this from the lighthouse, 14 stories with a view of about 40 miles.  You have a very unique town in that our town does not have buildings above four stories.  So you have vistas that are amazing.  There's the alligator farm, the Fountain of Youth, interpretive villages, places where you can interact with re-enactors.  We call this "submersion into history".
MNC: This sounds like a very family-oriented place for people to take vacations with their children, a lot of education and also a place for relaxation and fun.
James Bullock: Yes, it is. You can do it all here.
For more information about this exhibit, St. Augustine and the 50th year celebration, you can visit www.Journey2014.com.
Watch the full interview: