We are back with the incredible Mrs. Rissi Palmer, so we will get right into it! If you missed Part 1 of our interview, be sure to check that out too by clicking HERE.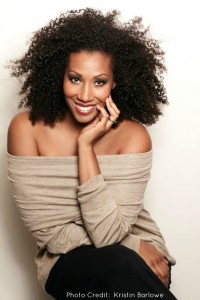 Are there any future plans for another country music album?
RISSI: I am going to do another record. I'll be honest that I'm not sure when because we're trying to work this right now. And like my husband says, he's trying to get his investment back [laughs]. But there's definitely a record coming, as I've been writing material since my two year hiatus with the record company.
So will Grace follow mommy's musical footsteps?
RISSI: Oh Grace has already followed my footsteps [laughs]! I don't know what that child is going to be, but she's going to be something. We've already signed her up for dance classes because that's all she does. We did a children's record release party which was really fun, and we did a live performance of the record. Grace got right up in front of the stage with her little shaker and just danced! And then she started looking at everyone else like, 'Why aren't you up here?' She sings really well too, and not just because she's my baby [laughs]. She can sing in tune and has pretty good pitch for a one-and-a-half year old. She and her father are actually singing on the record. They are singing background on 'Dear to Me'.
Being a SAHM is a tough job. But how were you able to go from the fast-paced Hollywood lifestyle you were living, to being a SAHM and wife without losing yourself (which a lot of moms do when they make that transition)?
RISSI: It's a very conscious decision every day, and part of that was doing this record. It's very easy like you said, because you get wrapped up in the everyday stuff. I came home from my workout today and literally made a list of all the things that I had to get done. And none of them were nice things for me: things like laundry, vacuuming, cleaning the bathrooms, etc. So it was about getting back to me. Even though it's a children's record, I had to get back to doing the things that I love. The things that I love are recording and writing music. The biggest challenge is not getting caught up in the everyday cycle of every day. Food still needs to be cooked, the laundry still needs to be done, your husband still needs to tell you about his day. So in the midst of all that, you have to remember that sometimes you need to get your nails done; you need to go get a pair of jeans or go get your hair cut. That's been the biggest lesson for me is to remember myself.
I was living a very self-centered lifestyle [laughs]. It's not in a bad way necessarily, but everything you do in the music industry is for you. It's for the furthering of your career. But when you get married, you now have to consider your husband. And then you have a baby so now you have to consider your baby. It's a big change but I think it's a change that I needed. God knew [laughs].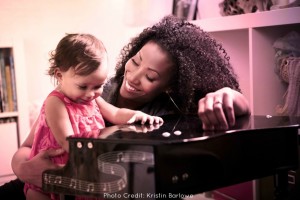 What's your favorite thing about being a mom?
RISSI: Just my daughter. I love the fact that I get to wake up every day to her. She's hilarious without trying to be. It's free entertainment. When I go in to get her in the mornings, she automatically has a big smile on her face. And that's just great because I'm not a morning person at all [laughs]. She adjusts my attitude.
I love your song Pretend. So let's pretend you can have any super power you want. What would it be?
RISSI: The power to multiply! If there was just one other me…she could do all of the other stuff that I don't want to. She could be my intern [laughs]…pick up my dry cleaning, mop floors and fold laundry. And then she could be done for the day!
What's your idea of a fun family weekend?
RISSI: I'm a do nothing person and it drives my husband crazy, because he likes to go out and do things. My idea of fun is just renting a movie, we all sit on the couch, eat pizza and chill. That's what I asked for my birthday: a do nothing day. [laughs]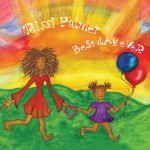 How can people grab their copy of Best Day Ever?
RISSI: Best Day Ever, is available NOW on iTunes, Amazon, CD Baby, and all major digital retailers as well as on www.rissipalmermusic.com. We are actually in the process of doing a lot of local retailing. So far we have seven retailers here, thanks to my husband. We are in the process of branching out to Atlanta, Los Angeles and New York. I know the title of something like this record will have most people thinking 'I don't want to listen to a children's record'. But it's not your typical children's record, it's a family record. It's something that adults and children can listen to together. That's the biggest thing I want to drive home.
And I can definitely agree with that! Thanks to Rissi for taking time to share her story with us, and for providing one lucky reader a FREE copy of this amazing CD! All you have to do is enter below for your chance to win!
*Disclaimer: I was not compensated for this post/giveaway. I was gifted two copies of the CD, and wanted to give one away to a fan/reader. As always, all opinions are of my own.